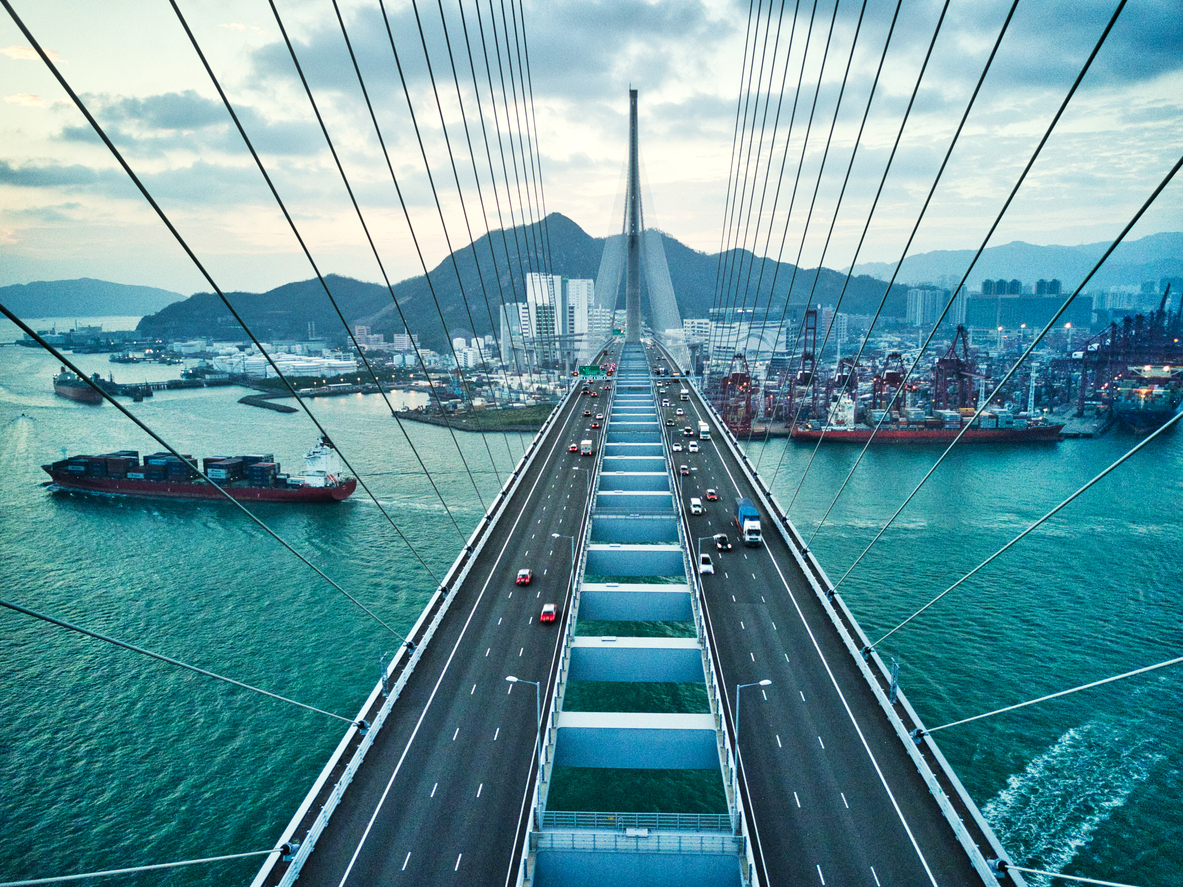 What's Best Time of Year for Moving Abroad
The best time of year for moving abroad is a common question we get. Starting a new life in a new country is an endlessly valuable and exciting experience. There are many reasons why people are drawn out of their homelands and towards moving abroad.
While some people make the move when their significant other hails from a place beyond their own borders, others find that it's just the right time in life for an adventure. Moving abroad could be the tantalizing change they've been longing for.
For some people that move abroad, the decision comes down to professional circumstances. In these cases, the experience isn't always so much about the destination as it is about the opportunities that a move provides for advancement in a career.
An Adventure with Logistics to Consider
The reasons for moving abroad may vary, but the questions surrounding logistics tend to be similar for people making a big move. Wondering which international moving companies will get you where you're going tends to be a top concern. Other questions on the list might include language barriers, financial transfers, apartment hunting, and access to medical services…just to name a few.
While contacting international moving companies for quotes is a good first step in the right direction to getting things organized, it's important to pause and consider when your move abroad should happen. It's easy to get ahead of yourself in the name of excitement. However, failing to consider a few essential factors before jumping on a plane and heading for a new life can make things more stressful in the end.
You have plenty of things to worry about when your plans include a move abroad. Establishing a strategic time of year to move internationally reduces stress and takes at least one big thing off of the to-do list.
When Price Matters Most, Choose the Off-Season for International Moving Companies
No matter which way you spin it, moving abroad comes with a significant upfront cost. Even if your final destination boasts a reduced overall cost of living, there are initial investments that have to be made.
When they're moving abroad, many people will find themselves putting deposits down on housing, transferring money into new accounts, and buying more groceries than they might otherwise do to get things started. It's also common to add a few furnishings to the lineup, and of course, spend extra on exploring the new city and checking out all it has to offer!
With all of that being said, the budget is inevitably an important subject when you're moving abroad. One of the biggest concerns that many travelers have is how much they're going to spend on having international moving companies transport their belongings beyond national borders.
If you want your belongings to travel with you, you're going to have to put money down to get everything to your new country and home in one piece. Fortunately, many international moving companies have some wiggle room when it comes to price — this is often linked to the time of year that you decide to make your international transition.
When the price is the biggest concern, your best bet is to move abroad between the months of November and January. No, it's not always the warmest time of year to pack up, but as far as moving goes, it tends to be somewhat slower for international moving companies. This is because many people choose to avoid making big transitions around the holidays.
There's a good chance that this timeframe not only provides more scheduling flexibility for you, but it could also come with some financial perks. You'll want to check with top-notch international moving companies to see if an off-season discount or special rate is a possibility. It never hurts to ask.
Consider School Schedules When Moving Abroad with Kids
Moving abroad with children in tow changes things drastically. When there are kids involved, the question isn't so much about price.
Moving to another country is going to come with many emotional transitions for children. Picking either winter break or summer break is generally a good idea.
Both winter break and summer break come with the benefit of the kids not missing out on schoolwork while the move is underway. It also provides the much-needed time to adjust to new surroundings without the added pressure of falling behind on work or social events.
A summer or winter break move abroad guarantees that kids have the time they need to check out their new school hassle-free. They'll also start fresh alongside their peers when a new school year or second semester gets underway.
Look at Middle-of-the-Month Moves
If you know you're going to need some scheduling flexibility when arranging a move with international moving companies, aiming for a middle-of-the-month move is likely a good choice. While the same can't be guaranteed in other countries, those departing from the U.S. can count on leases expiring closest to the beginning or the end of the month.
For those moving abroad, that means international moving companies are generally more flexible between these two times of increased moving reservations. Moving in the middle of the month makes it more likely that you'll get everything done timely.
Similarly, avoiding weekend pack-ups is a good idea if you know your move is going to require some heavy lifting. Many moving companies are busy on the weekends, as people aim to accommodate their work and school schedules. Because moves abroad often require more time to pack belongings, Monday through Thursday moves are your best bet.
Consider Seasonal Changes in Your New Country of Residence
It's easy to overlook when you're in the midst of the chaos of logistics. However, making sure that you fully understand the seasonal cycles in your new country of residence is really important. Depending on where you're headed, seasons may be the opposite of what you're used to!
For example, those heading to Australia in December as a way to avoid scorching temperatures are in for an unpleasant surprise. In this part of the world, the end of the year represents the continent's summer months.
Looking up a country's rainy season is also a good idea.
Avoid High Tourism Seasons
If you happen to be moving to a major international destination, you're going to want to know what makes up that location's high tourism season before signing on the dotted line with international moving companies. Cities like London, Paris, and Amsterdam see crowds flooding the streets at certain times of the year.
It could be nearly impossible to maneuver belongings into a new residence without dealing with crowds. If you're certain that your new city is a hotspot for travel, make sure to plan your move accordingly.
Plan Your Move Around Major Holidays
Just like in the U.S., every country across the world has its own set of holidays and festivals that become highlights of the year for its citizens. Moving to a new country means being aware of these important dates and planning your move around them.
Balance Your Move and Your Work Schedule
Moving abroad can feel like a job all on its own. Busy season at work can get tricky.
When you're moving abroad in the name of your career, you might not have all of the choices. Sometimes, it's exclusively a corporate choice. But if there's any way to avoid a move when work demands are soaring—try to make it happen.
Work
Speaking with HR about moving when things are slow in the company is always a good idea. Moving to a new country comes with a long list of adjustments. It's not easy to adjust to a new culture, while simultaneously giving your best at your new job, too.
If you can ease into the move during a time when work demands are more balanced, everyone will benefit. You'll have the time you need to get used to your surroundings. As you get comfortable in the culture, you'll be able to keep up with steadily rising work responsibilities, as well.
Partner with International Van Lines When You're Ready to Make the Move Abroad
An international move is exciting. When you want to make sure the transition is smooth, International Van Lines is here to help. Reach out today to learn more about our services for those moving abroad and to receive a free quote! No matter where life takes you, we've got you covered. IIVL is one of the best international moving companies in the business!
Resources