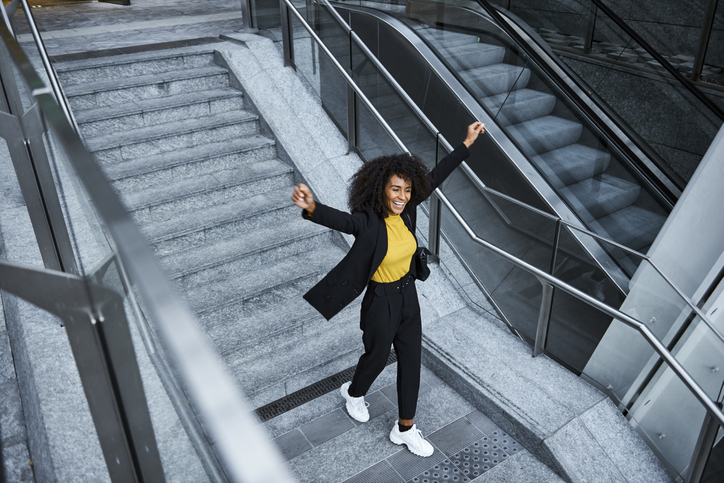 6 Reasons Why Booking your Move in Advance is Essential to a Smooth Moving Experience
A common question in the moving industry is "how much advance notice do you need." Booking your move in advance is essential to a positive outcome. Out of state moving in 2021 has been busier than usual, so prepping is necessary.
Giving yourself more time for planning and prepping will reduce stress. In addition, it will provide the mover time to prepare adequately. The suggested time frames for notice vary based on the time of year and the company.
Regardless of how you slice it, giving advanced notice is better than scrambling last minute to find a mover. Below you will find 8 reasons why booking your move in advance is essential to a positive relocation experience.
1.Moving Company Availability
One of the reasons why booking your move in advance is essential to a smooth move is mover availability. The best national moving companies book up quickly.
Waiting for the last minute to find and book a moving company can cause havoc. There are hundreds of "rogue movers" that look for uneducated consumers. Getting stuck with a bad moving company can be the difference of damage, delays, and inflated charges after pickup.
Give yourself enough time to do some research and find a good moving company that is available.
2.Reduced Stress
Moving to a new state or even down the street can be stressful. According to UHhospitals.org, moving ranks 3 as one of the most stressful life events, right under death and divorce.
Booking your move in advance is essential to reduced stress by having one less thing to think about. Moving involves a lot of planning. Setting up painters, change of address, and purging are just a few.
Finding a mover and locking in a moving date should be a top priority on your things-to-do list. You can also use a mover checklist to help you plan and prep accordingly.
3.Time to Consider Purging
Something to consider when moving is to get rid of unwanted stuff. It will help reduce clutter, stress, and costs. We're all guilty of having too much stuff and sometimes stuff we can live without.
Booking your moving date in advance is essential to planning. Go through each room one by one and create an inventory list of what you're moving. Spend time and go through that list to see what you can live without.
You can always contact the moving company you contracted and let them know you got rid of some items. They can adjust the rate accordingly, which will also help save money.
You can have a nonprofit like the Salvation Army pick up your unwanted items for free. You can also sell on Offer up or eBay. Hey, you may also be able to make some money back, so why not!
4.Time for Packing
If you're self-packing, then booking your move in advance is essential. It will allow you to plan your packing accordingly and gather the necessary boxes and materials you will need.
If you wait until the last minute to book your moving date, you may not have enough time to plan. Allow yourself to breathe, plan and get everything you need to ensure you pack correctly.
Packing is the most time-consuming part of a move for the mover and the customer. Giving yourself enough time will help reduce stress and allow you to think more clearly.
You can purchase packing materials online or at any local Home Depot, Uhaul, or Walmart. You should consider what you're moving and buy a moving kit. It will make life a lot easier for you.
5.Get all your Questions Answered
When you're hiring a moving company, you should have many questions, and you should get them answered. You may overlook certain things or forget to ask the right questions if you're in a time crunch.
Here is a list of some questions you should ask.
How long have you been in business?

Are you an actual moving company or broker?

How do you handle my furniture?

Are transit times accurate?

Will my price go up?
You may have more questions, but you can use the above as guidance. When moving to a new state, you should always write down your questions ahead of time. Booking our move in advance is essential to planning and asking the right questions.
6.Checking your Destination for Truck Access
If you're in a time crunch, you may forget to check truck access at your destination. 53″ tractor-trailers deliver most out-of-state moves. It's essential to check on Google Maps or speak with your mover about the delivery destination.
If a semi can't fit into the delivery location, you will need a shuttle. A shuttle is the transfer of your household goods from the semi into a smaller truck for delivery.
Make sure you ask about a shuttle. It will be an additional cost if applicable. Booking your move in advance is essential to understanding the dynamics of your situation.
Booking your move in Advance – The Bottom Line
The bottom line is booking your move in advance is essential to a smooth move and experience. Allowing yourself enough time to plan and prep will help reduce stress and clear your mind.
If you're planning an out-of-state or international move, feel free to contact us at any time. We will be happy to offer you a free consultation and help you plan accordingly so you can have a great moving experience.