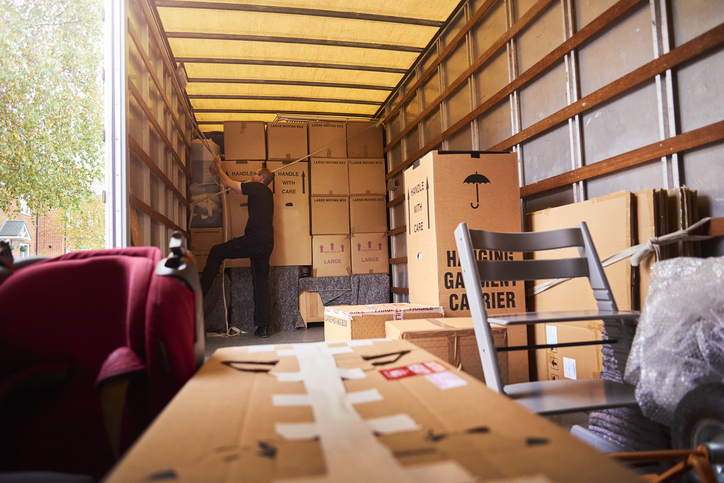 Learn about the National Moving Cost Increases in 2021 and what to do about it
National moving cost increases in 2021 were significant. Similar to the real estate market, the moving industry saw some significant inflation. The effects of COVID went beyond people getting sick and businesses closing.
National moving costs started increasing in the early part of 2021, and below, you will find out why. You will also find comparison moving estimates from 2020 vs. 2021 to help give you a better idea of the national moving cost increases in 2021.
Gas Price Increases
As the national economy is trying to mend from COVID, we're still seeing a hike in gasoline. According to the New York Times, we're expected to see another 20 cent increase by August.
Gasoline had a substantial impact on national moving cost increases in 2021. When fuel increases, so do everything else. The costs for packing supplies, trucks, and equipment all went up, and in turn, moving costs started to increase.
The Real Estate Market
The moving industry is very dependant on the real estate market. When the market is hot, movers are busy. The Peak moving season is between May and August. Schools are out, houses are selling, and people are moving.
The difference between 2020 vs. 2021 is the real estate market has been consistently busy all year round. In general, the moving industry has never seen such an influx of moves in such a short period. However, according to Fortune, the market may be taking a turn.
National moving cost increases in 2021 went up about 15% based on a mix of demand and fuel. There's also been a challenge finding a new workforce to help fulfill moving requests which has been a whole other issue. According to ABC News, the demand has put California residence in a bind.
The Halt of Manufacturing
When manufacturing halted due to COVID, it left a mess behind. Getting trucks, equipment, and packing supplies became a challenge for many moving companies with significantly larger van lines.
Orders for trucks and equipment were on backorder. The backorders, along with new orders, put manufacturers and movers in a tight position. It's a 3 to 4-month wait to get a new truck which has become a problem for movers and customers.
Things are starting to get back in place. However, it will be months before manufacturers are caught up and things level out.
Also Read: Why Moving Rates Increased
National Moving Costs in 2020 vs. 2021
The national moving cost increase in 2021 was significant but not the end of the world. Rates increased about 10-15%, but the good news is things will balance out in the foreseeable future.
The more significant issue is the lack of national moving company availability. It's been challenging for customers to find quality movers with availability, which leaves people vulnerable to scams.
Below you will find some examples of moving rates in 2020 vs. 2021.
2020
| | | |
| --- | --- | --- |
| Route | weight/cubic feet | Average Costs |
| CA to NY | 7000lbs/1000cuft | $7000-$8000 |
| NY to FL | 10,000lbs/ 1428cuft | $7200-$$7854 |
| CA to UT | 15,000lbs/ 2142cuft | $10,700-$11,500 |
| NY to TX | 5000lbs/ 714cuft | $4284- $4500 |
| IL to WA | 20,000lbs/ 2857cuft | $17,140 – $19,100 |
2021
| | | |
| --- | --- | --- |
| Route | weight/cubic feet | Average Costs |
| CA to NY | 7000lbs/1000cuft | $8500-$9500 |
| NY to FL | 10,000lbs/ 1428cuft | $8568 – $9282 |
| CA to UT | 15,000lbs/ 2142cuft | $12,852-$13,923 |
| NY to TX | 5000lbs/ 714cuft | $4998 – $5500 |
| IL to WA | 20,000lbs/ 2857cuft | $18,570 – $20,000 |