Coral Springs Local Movers
954-466-7232
Coral Springs Local Movers
If you're moving in Coral Springs and looking for the best local moving services, look no further than International Van Lines. Whether you're moving to Coral Springs or from Coral Springs to a new area, International Van Lines is the best-rated local moving company. In fact, International Van Lines was rated the "Best Moving Company" of 2020.
Moving is stressful but moving with International Van Lines isn't. We will take care of all of the strenuous tasks for you, all your packing, all moving materials, even disassembly and assembly of furniture! No need to bribe friends and family to help you pack a rental truck when you can hire experts to do the job for you, stress-free!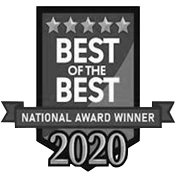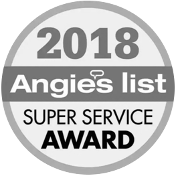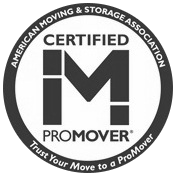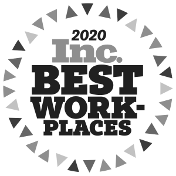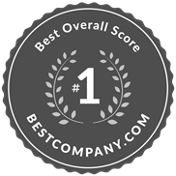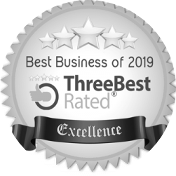 Advantages Of Hiring Coral Springs Local Movers
Experience a true worry-free move with International Van Lines. Our expert movers will carefully wrap and protect your furniture to ensure your belongings safely get to their new home. Our optional expert packing will even pack up your smaller items, such as clothes, books, shoes, picture frames, and more. 
At International Van Lines, we understand the importance of not leaving any of your personal items behind, which is why our team makes your life easier by creating a full inventory list for you.
The best part? We understand moving can be an expensive process. A common misconception is that hiring moving experts, especially the best-rated local moving company, is expensive. In actuality, our local moving services are affordable for all of our valued customers. 
International Van Lines Is Here To Help
Now, more than ever, people just need to catch a break. If you're dealing with a personal financial situation and need a little help with our pricing, call our staff today and we can see if something can be done. 
If you look online you'll read hundreds of moving horror stories. Stories of people hiring cheap moving companies from Craigslist with high promises, only to have two guys and a cargo van show up late and under-deliver. Dozen of stories of uninsured companies accidentally damaging or breaking furniture during the move. The scariest stories are those involving serious injuries that happen when people try to do too much. Could you imagine how terrible you'd feel if your significant other, family member or friend hurt themselves trying to move you out of your apartment/home?
Aside from the dependability and assurance of hiring a legitimate moving company for your next move, perhaps the number one advantage of hiring experts is the significant elimination of stress. Moving can be very stressful on relationships. It can be extremely difficult to move as a couple without driving each other crazy. One way to significantly improve your moving experience is to let the pros handle the move for you.
Why Choose International Van Lines
International Van Lines isn't just the Best Overall Moving Company of 2020 because of our exceptional quality of work and affordable pricing.
On October 14th, 2020, International Van Lines was awarded "America's Best Customer Service 2021" in the "Moving" category from Newsweek. Our welcoming, friendly staff welcomes your call and treats all our customers with the highest level of professionalism. 
If you're looking for the best Local Movers in Coral Springs, reach out to the experts at International Van Lines today!
General Cost Information
If you're looking for local moving services in Coral Springs, you came to the right place. IVL offers the best local moving services in Coral Springs, across South Florida, and the entire country. The cost of moving depends on the overall size of your move. Take a look at this section to help you determine an approximate cost or reach out and contact us today.
How to get a quote
International Van Lines will offer an accurate local moving quote by a virtual or visual survey of your home. Similarly, we utilize A.I. software that we can send to you. The virtual tour process is accurate and easy. At IVL, we understand the concern surrounding the COVID pandemic so we suggest contacting our team to set up a virtual tour. Here are some basic guidelines you can use for the cost analysis of your next local Coral Springs move.
| Home Size | Movers Suggested | Hourly Rate |
| --- | --- | --- |
| 2 Bedroom | 3 | $150 |
| 3 Bedroom | 4 | $200 |
| 4 Bedroom | 4 | $200 |
| 5 Bedroom | 5 | $250 |
General Local Moving Rates
| Mover Quantity | Hourly Rate | Hourly With Full Packing |
| --- | --- | --- |
| 3 Movers | $150 | $180 |
| 4 movers | $200 | $230 |
| 5 Movers | $250 | $280 |
| 6 Movers | $300 | $330 |
Statistics & Facts of Coral Springs, Florida
Important Coral Springs Contacts & Public Safety Information
Coral Springs City Hall
9500 West Sample Road
954-344-1000
Coral Springs Hospital
Broward Health Coral Springs
3000 Coral Hills Dr
(954) 344-3000
Coral Springs Police Department
2801 Coral Springs Dr.
(954) 344-1800
Coral Springs Fire Department
2801 Coral Springs Dr.
954-344-5934