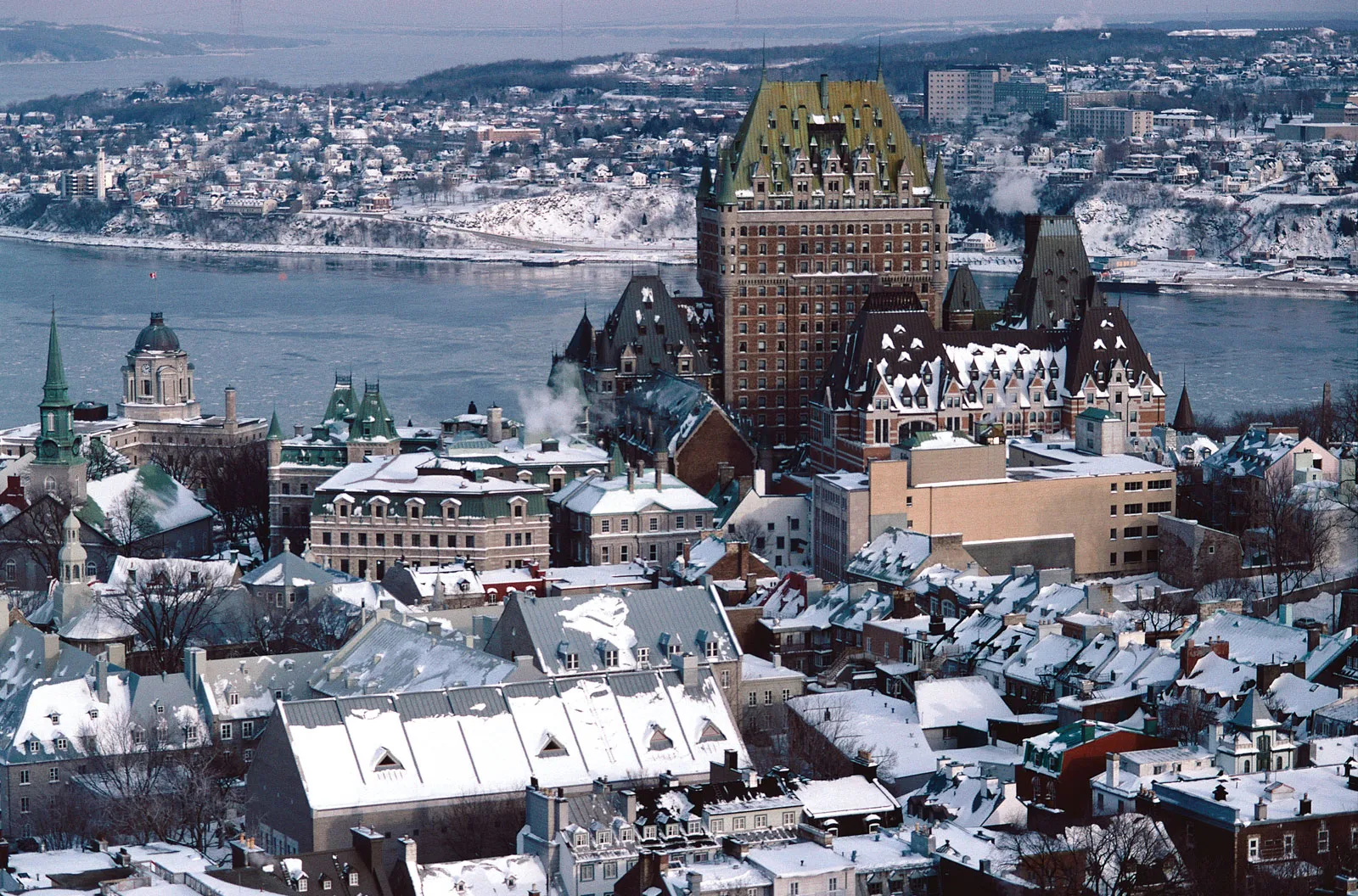 It used to be difficult to migrate from one nation to another. Still, because of technological advancements, this is no longer the case. Canada is where immigrants from all over the world want to settle, and they are often warmly received since the government has laws that help migrants. It can be difficult to budget for the unforeseen costs that can quickly add up and make your move even more costly. But the Great White North could be worth the effort. If you're one of the Americans moving to Canada in 2022, this article is for you.
Cost of moving from California to Quebec
Quick answer: The average cost of moving from California to Quebec is $3000 to $7500. The size of your move will make the biggest impact on cost. However, the time of year, service, and mover you chose will also affect the cost.
1-2 bedrooms

cost between $2,000 to $3,500

2-3 bedrooms

cost approximately $4,500

3-4 bedrooms

cost between $4,500 to $5,500

4-5 bedrooms

cost approximately $6,400-$7,500
Read more: Cost of Moving from the US to Canada.
How much will it cost to ship a car from California to Quebec?
While migrating from the United States, you could choose not to drive your car to Canada. Instead, you might deliver your automobile to a reputable international auto shipping company with experience in international vehicle transport. Considering the drive from California to Quebec is about 47 hours and 3,136 miles, the latter seems like the best option.
Whether you are relocating or merely visiting, bringing your automobile to Canada is terrific. The hundreds of miles between you and Canada may warrant that you consider hiring a car shipping company to transfer the automobile.
The distance will determine the final cost traveled, the car's manufacture, the shipping method chosen, the model, and the size of the vehicle. Nevertheless, moving a vehicle to Canada typically costs $700 and $2,500. The cost of moving from California to Quebec is reasonable compared to most international destinations.
Here are tips to help you understand the process and provide a reasonable basis for planning your car's transit to Canada:
Before being shipped from the United States, your vehicle must be licensed by the Canadian Registrar of Imported Vehicles (RIV).

Your car must comply with all applicable safety and emissions regulations. Canada has stringent safety and pollution regulations, which must be met by the vehicle you import.

If your car is on a safety recall list, you won't be allowed to import it to Canada. Determine your vehicle's VIN and check with the manufacturer to see if it has any recalls.

Check the warranty's scope of coverage and confirm the details of your vehicle's warranty coverage with the manufacturer.

Vehicles 15 years or older can be brought into Canada without registering them or paying RIV fees.
Read more: How Much Does It Cost to Ship a Car Internationally?

How long will my move take from California to Quebec?
The average journey time is 15-20 days, although this might vary depending on the conditions. For instance, factors that might cause a delivery date to be pushed back include weather, mechanical difficulties, and another move behind schedule. They will be doing other things along the way, so it might affect you if one step takes longer than intended.
If you are moving from California to Canada, there is a lot more to consider, which will alter the timeline of your transfer. Paperwork must be prepared and filled out, and customs declaration forms. You need to have all your household goods, and personal effects shipments must be registered to enter Canada.
Not to mention, you're relocating from coast to coast, which will significantly increase the timeline of your move. However, the cost of moving from California to Quebec will not change based on transit times.
How can I save money on my move?
Understanding how much your move should generally cost might help you avoid overpaying by accepting a bid that you didn't realize was overly expensive. Online moving calculators are a great way to determine how much your move will cost. This is a great place to start before calling many moving companies for quotes since it will give you a precise average.
Try asking friends and neighbors who have just migrated or are about to relocate to save their boxes and any excess moving supplies for you. You may also enquire about any boxes left behind from recent deliveries at specific retail locations such as supermarkets, furniture stores, or appliance stores. You can make the most of what you currently have by being resourceful.
Holding a yard sale produces revenue and allows you to save money on your move. You may limit the number of movers you'll need by scheduling time to get rid of old clothing, furniture, and other items before your move.
What questions should I ask my mover?
A lot is going on while you're getting ready to move. The decision to hire the best moving company is critical. It could tell the difference between a primary, routine move and a terrible calamity you read about in the news or witness on TV.
Once you've confirmed that you're dealing with professional movers, here are some things to ask before selecting a moving company besides the cost of moving from California to Quebec.
How long have you been open for business?

Are there any references for your work?

Is your moving company licensed, bonded, and insured?

What type of papers will I receive before my relocation?

What is the best way to estimate the cost of relocating?

Is this a definite estimate or a guess?

Is there going to be a fee if the moving truck arrives before I do?

Who will be in charge of loading and unloading the van?

Is it possible for you to provide liability insurance? What other possibilities do I have?
What is the process of customs in Canada?
International products are routed to the Canada Border Services Agency (CBSA), which conducts a visual examination and verifies your documentation.
The following is the procedure for claiming your shipping items in Canada:
The moving business will notify you when your shipping goods arrive in Canada.

You'll need to go to a customs depot and produce the stamped BSF186A form as the following step.

After a successful match, they will release your items free of tariffs and taxes.

You may then hire a moving firm to deliver the products to your Canadian address, or you can travel to the warehouse and accept the delivery yourself.
Moving from the US to Canada
If you're ready to start planning your move from California to Quebec, call us. International Van Lines specializes in international relocations. Our services include auto transport, ocean freight, air freight, international shipping insurance, and more. Get a free quote today and give us a call if you have any questions about how to get started.