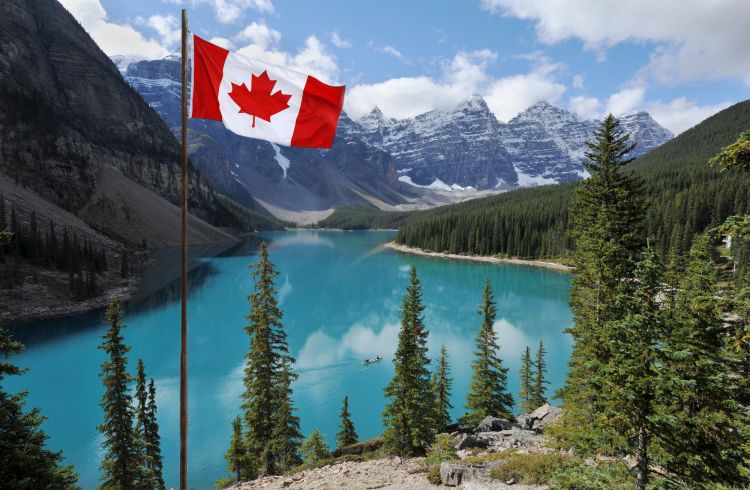 How can you make a move to Canada frictionless? You should always prepare for your move to Canada a few months prior. Proper planning, including knowing what to pack, documents needed, what you can/can't bring, your finances, and medical concerns, to mention a few, will help make a move more manageable. It helps if you start early, we recommend beginning planning your move from the US to Canada at least six months to a year before your moving date. A set timeline will give you enough wiggle room to count for delays in the process. Use this checklist to get ready for your move to Canada to ensure you have everything you need.
3+ Months before your move to Canada
Before arriving in Canada, you need to get your employment credentials evaluated. It's important to prepare for your move to Canada in advance. Many provinces in Canada recognize career and employment credentials, but they do it varies. You might have to take accreditation courses or tests before you leave.
Regardless of whether or not you're planning to study in Canada, you should still collect all school official documents. Get a hand of your degrees, diplomas, certificates, transcriptomes, program descriptions, etc. The more copies you get, the fewer difficulties with specific paperwork processes later.
Visit the city's official website and research housing, transport network, job opportunities, schools, quality of life, and cultural environment. Plan your expenses like food, clothing, and entertainment, among other utilities that impact your cost of living. Start planning for your new monthly living expenses. You want to add the cost of moving from the US to Canada, so start to create a living budget.
At last, you want to decide what you want to take with you. Besides clothes and furniture, think about moving with pets to Canada or shipping your car to Canada. Depending on these answers, you'll have to budget and plan for those processes.
1-3 Months before your move to Canada
At this point, you should pick an immigration path best suited to your situation. The Canadian immigration programs for permanent residence are available at the federal and provincial levels. Nonetheless, a go-to for many is the Express Entry Program. It is an ideal option for skilled workers and business people or if you have Canadian work experience and are looking to make your stay permanent. Make sure you prepare for your move to Canada in advance. It will help the process and add less stress.
Start applying for your visa
The Express Entry Program uses CRS (Comprehensive Ranking System) to evaluate the applications. CRS is a point-based system that factors in your education, age, work experience, and language ability. Immigration, Refugees, and Citizenship Canada (IRCC) conduct periodic draws, setting the CRS's cut-off. If your score is above the cut-off, you get ITA (Invitation to Apply) for permanent residence.
Read more: Visas For Americans Moving to Canada
Prepare for the Provincial Nominee Program
You can also opt for the Provincial Nominee Program, especially if you know where you want to live in Canada. A considerable benefit is that you get additional 600 points to the CRS, improving your chances of qualifying for permanent residence.
The PR application process includes:
Education credential assessment (ECA):

ECA ascertains that your education, whether degree, diploma, or certification, is valid and equivalent to the Canadian standards. This process can take time, and it is advisable to start early, with at least a two-month window before applying.
Language proficiency test:

Unless your first language is English or French, you must take a language test. IELTS/CELPIP test scores for the English test are accepted. TEC/TEF Canada test scores are accepted for the French language.
With the documents ready, you can proceed to fill out and submit your application. This is done by creating an account and profile on the Immigration, Refugees, and Citizenship Canada (IRCC) department. You also have to provide the required fee, including the biometric test.
After applying, you'll be entered into the pool, awaiting the next CRS draw. The profile remains active for 12 months or until you get the ITA. Once you receive the ITA, you'll have a limited response window, typically 30-60 days. ITA response requires you to provide more documentation supporting the details on your profile. Gathering some of the required documents can take time.
Prepare for your move to Canada -Documents
Police certification:

Do you have a criminal history in your country? The authorities require establishing this, which your local police certification answers.

Proof of funds:

You need to prove that you have funds to cater to your living expenses for the first few months. The documents required are bank statements or letters from your financial institution.

Birth and marriage certificates:

The documents are necessary if you apply for residence as a family.

Proof of work experience:

If your profile says you are a professional, you may be required to provide evidence of work experience, including a letter from your employers detailing the date of your employment, job title, responsibilities, and salary.

Job offer letter:

If the application details that you have secured a job offer, the letter will prove it.

Medical exam:

While not always needed, you may be required to take a medical test in some instances.
The heavy lifting is almost done. As you wait for the PR application to be processed, which takes six months, you can still do a lot to make a move easier. The period is significant to further research of the job market. Polish up your resume and cover letter, ensuring they are in Canadian style. Also, start professional networking, including on sites like LinkedIn.
Read more: Finding jobs in Canada

Learn more about Canada
Spend some time familiarizing yourself with Canadian culture. Culture shock can set you a few steps back during the transition. With family, friends, and other communities, you can learn more about the experiences and avoid such frustration.
Also, consider health coverage options, figure out the public transportation, and understand what you need to get a driver's license. Don't forget your kids too. Get up to speed with the school system and help your children understand the process. Check out the financial system, including the best baking services. Prepare for your move to Canada in advance to ensure you don't hit roadblocks.
The more you can have sorted out before your move, the better.
Read more: Things You Should Know Before Moving to Canada
A few weeks before arriving in Canada
The last few weeks are all about last-minute details and preparations. Most likely, you'll have a job offer, your movers selected, and almost everything on your plate to move. Here are some other things you should get the last few weeks before arriving:
Arrange your medical insurance – the provincial government-sponsored medical plan won't be active for the first 90 days you're in Canada.

Fill out any prescriptions – try to get at least six-month supplies of your medications. You can always arrange to have more sent over.

Order Canadian currency – while your bank account gets activated, you want to have enough money in cash to cover your out-of-pocket expenses.

Transfer funds to your bank account – make sure you have your bank account setup completed and that you'll be able to access the funds once you get there.

Gather all your essential documents – from your Canadian visa, valid passport, inventory of personal and household items you're bringing with you, plus an inventory of all the things arriving later.

Gather copies of all necessary documents, from your passports to bank account statements and educational certificates.
Are you ready to get going?
These tips will help you prepare for your move to Canada. Considering the strong employment landscape, the diverse, multicultural setting, affordable and quality healthcare, low crime rate, social programs, excellent education, and natural scenery, moving from the US to Canada is thrilling.
Navigating the complex and lengthy international move process can be overwhelming. A licensed and accredited company with years of experience can help you manage the process quickly. Contact our moving agents today and request a free moving to Canada quote to get started.