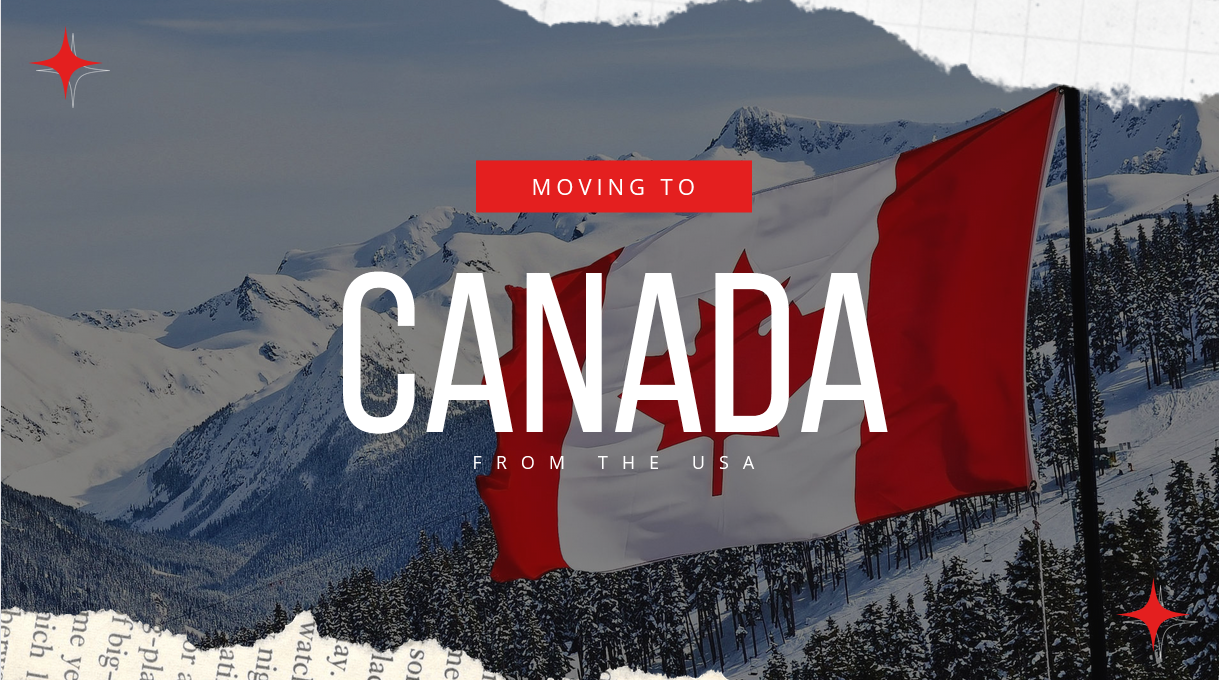 Moving to Canada from the US –Here is everything you need to know when relocating from the USA to Canada.
Moving to Canada From the US
Canada is home to Tim Horton's, mouth-watering pure Maple syrup, fierce hockey teams, and laid-back, welcoming people. The country enjoys a high standard of living, world-class healthcare, and tons of natural beauty. And now you can too.
Canada is a massive country with countless places to visit and things to see. You can easily live in Canada for a lifetime and still find new places to explore. Wandering the Canadian Rocky Mountains, skiing in Banff, whale watching in Newfoundland, and much more make moving to Canada from the US a true adventure.
The country is home to 20 Unesco World Heritage sites, including the mountains, Dinosaur Provincial Park, and Waterton Glacier International Peace Park.
How to Move to Canada
The key to a successful relocation to Canada requires doing your homework. If you'll be near Quebec, picking up a few French language phrases isn't a bad idea.
What is the Process for Moving to Canada?
Moving to Canada engages more moving parts than you may expect from a simple border crossing. An essential first step is to create an international moving checklist. Keeping track of all the tasks ahead and staying organized can minimize unwelcome surprises.
Remember to delegate whatever and whenever. The best international moving companies can help you with everything from organizing and planning to funneling you through customs. Let them handle some of the complexities of your move. The process of moving to Canada follows the steps below.
Choose a destination. Canada has large bustling metros, world-class skiing towns, cozy small cities, and everything in between. Good luck in picking just one.

Create a moving budget and throw a few months' savings in the bank to spend getting settled once you arrive.

Learn about residency requirements in Canada and choose the visa or permit program that fits your situation.

Purchase travel insurance to cover your initial healthcare needs while you wait to become eligible for Canadian public healthcare. It can take a while.

Create a detailed inventory of all the items you're taking to Canada, including household goods, vehicles, and anything else you can't live without.

Organize your cell phone service, financial accounts, driver's license, and other must-haves before leaving. Canada is pretty well connected to the US on some of these things, but taking care of details before your move is beneficial for the most part.

Pack and move to Canada.
Read Here: Average moving costs to Canada
How Long Can I Stay in Canada?
U.S. passport holders can stay in Canada for up to six months which may be subject to the discretion of your border agent. Staying longer than your authorized stay will require you to apply for an extension at least 30 days before the end of your authorized visit.
Select and apply for the appropriate visa to stay longer as a resident.
Expats Work Visa
A long list of possible visas and work permits to suit many scenarios exists in Canada. However, researching and determining which program is right for you can be confusing. The simplest method to ensure you secure the proper documentation is to consult an immigration attorney for assistance.
Programs can vary by province and when or where you apply for your visa. Obtaining a Canadian work visa requires organization skills and sometimes patience.
Retirees
Formal retirement visas aren't currently offered in Canada. However, if you'd like to retire here, consider your options of possibly gaining sponsorship from a family member or applying for an investment visa.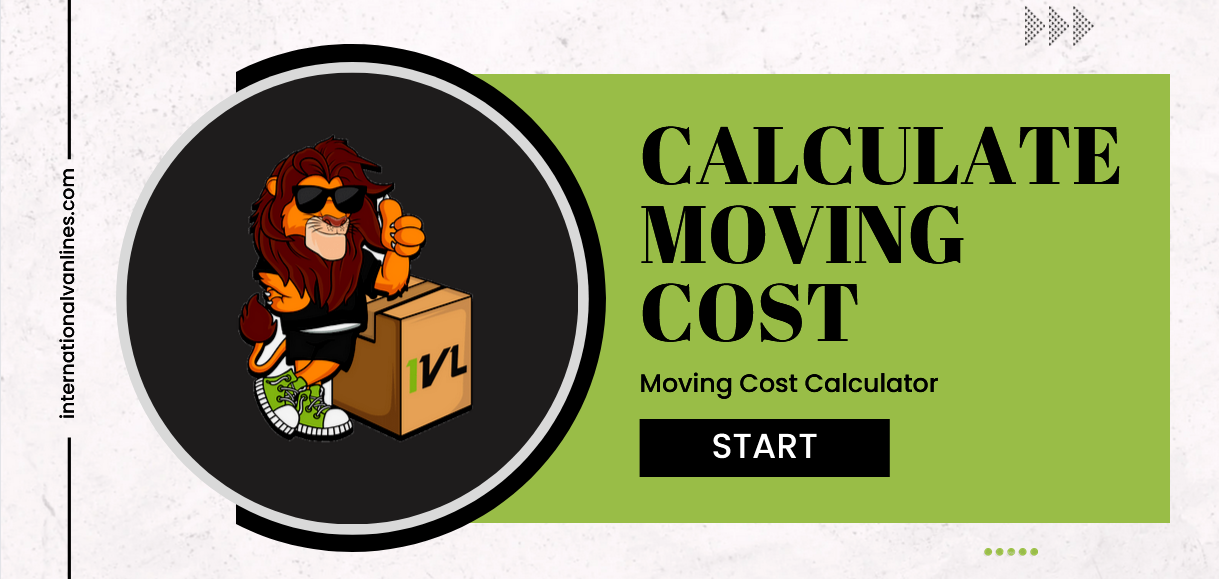 Student Permit
Requirements for permission to study in Canada are highly variable and depend on your situation and studies. You'll first need to obtain a study permit, which allows you to study in the country but isn't a travel document. In addition to your study permit, you may also need to qualify for a temporary resident visa or have an Electronic Travel Authorization to get into the country.
The Canadian government provides excellent instructions and detailed information on how to apply for your student permit. Start gathering your required documents early. You'll need a letter of acceptance from a designated learning institution to start the process and follow further directions from the website.
Digital nomads
Currently, a Canadian digital nomad visa doesn't exist. However, several programs can allow you to work remotely in Canada, including the following.
the Self-Employed Program

the Startup Visa

Provincial Nominee Programs available across the country.
Know More: Visas for Americans
Getting Your Stuff to Canada when moving
Preparing yourself to move to Canada is one thing. Getting your possessions packed, labeled, organized, and ultimately ready for the move is another thing. Keep in mind that your relocation company is on your team as you plan, organize, and perform all of the tasks necessary to make your move as seamless as possible.
How do I Ship My Household Items to Canada?
International moving takes time and likely involves getting your belongings from the US to Canada in some sort of container, whether a truck or trailer. Since your goods will likely travel via ground shipment, cost and speed depend on several factors. Factors affecting timing include load size, weather, time of year, and other variables.
Moving to Canada from the US takes an average of 14 to 18 days from the pickup date of your stuff. Your possessions may also require temporary or long-term storage at your destination or in your former location. Using storage solutions is common for persons moving long distances to keep everything organized.
How Much Does it Cost to Move My Belongings to Canada?
The average cost of moving to Canada is between $4,000 – $6,500. A great way to start planning and budgeting for your move is to obtain an international moving quote directly from a licensed company that will help guide you.
Read Here: Cheapest Way to Move to Canada
How Can I Save Money Moving to Canada?
Moving to Canada is a significant investment. However, you can take several steps to reduce the toll on your moving budget.
Packing light is crucial for any move, and moving to an international destination, even Canada, makes it more so. Purging and downsizing are necessary if you absolutely must meet a limited moving budget.
Your mover should offer professional packing services. However, they should also offer you the opportunity to save money by packing your own possessions.
Unloading your possessions at the end of your move can save substantial money over hiring your mover to perform the task.

Having a flexible moving date can save money too. Let your mover know if you're not on a tight schedule in exchange for a discounted rate.

Use an international moving cost calculator to learn if there are things you can cut out of your move to save a few more dollars.

Compare several moving companies based on price and the services they can provide at that price. The lowest price tag isn't always the best deal.

Ask for discounts from your mover. A good moving company understands that flexibility on its part is good for business, and you just never know.
Read Here: Prepare for your move to Canada
Can I Ship my Car to Canada?
Yes, you can ship your car to Canada. Remember that whatever you bring with you must clear Canadian customs before entry. There are a number of steps to follow, and proper documentation is a must. The Canadian government offers a list of all the necessary documentation to import a car from the US.
Navigating Canadian Customs
Canadian customs monitors everything that comes into the country, whether it's a commercial product or your household possessions. One of the services your international moving company provides as part of your move is assisting you with the paperwork and compliance requirements for wherever you're moving. Moving to Canada from the US allows you to bring many household items into the country duty and tax-free.
Should I get moving insurance for Canada?
Your stuff is traveling a long way, even if it is just across the border. Nobody likes to talk about it, but things can happen during any move that can damage your goods. Purchasing additional international or marine insurance costs an average of 3% of your shipment's declared value and is a small price to pay for peace of mind.
Can I Take My Pets to Canada when moving from the USA?
You may take your pets to Canada. In fact, there's no limit on the number of pets that can travel with you to Canada, and few restrictions, as long as they're your personal pets. However, be sure to check the requirements before reaching the border.

How Much Does it Cost to Live in Canada?
The cost of living in Canada is similar to the cost of living in the US. That said, a lot depends on your lifestyle and where you choose to live.
Each province is different and regulates its own tax rates for both income and sales tax. Popular and populated provinces tend to cost more to live in, while more remote and rural places are less costly.
Read Here: Best Cities to Move to In Canada
How Much Money Should I Take to Canada?
Plan on taking savings of at least three to five times your monthly expenses. Upfront fees upon your arrival in the country could include a housing deposit equalling up to a few months of rent, insurance, and setting up your new place.
The visa or residency permit you obtain may also have additional financial requirements to meet.
Top International Movers USA to Canada
Living in Canada
Living in Canada bears a remarkable resemblance to living in the States. Knowing that you can set up a bank account in Canada as a foreign national may be helpful and that doing so helps greatly with financial transactions.
Finding a Place to Live in Canada when moving
You can find houses and apartments for rent in Canada in the classifieds section of local and online newspapers, libraries, and websites. In many cities, you can simply walk around your preferred neighborhood and look for rent signs posted outside the property. Finding a place to call home in Canada is quite similar to the process of finding accommodation in the US.
Read Here: Things you should know before moving to Canada
Finding a Job in Canada
Getting a job in Canada as a foreign national can be challenging. However, many multinational companies in the States also employ in Canada, which could be a potential solution for finding work in the country. Social media presence is also strong across the country and can help pin down employment opportunities.
Getting Around in Canada
Traveling by car will give you the most freedom and flexibility when moving around Canada. Domestic flights speed up the process over great distances within the country.
Canada's major cities all feature efficient public transportation, including many with subways and streetcars. Buses and bikes are also common in almost every town and are trending. Bike riding is common year-round despite the country's cold and snowy winters.
Read Here: Moving furniture from the US to Canada
Healthcare in Canada
Canada has a universal healthcare system funded through taxes, for which any Canadian citizen or permanent resident can apply. Public health insurance doesn't provide accommodation for tourists, visitors, or those who haven't yet received the proper vias for their stay. Obtaining international health insurance is recommended until you qualify for universal coverage.
Education in Canada
As an American citizen studying in Canada, you may need to get more than one visa and permit. Attending school in the country requires a student permit. However, you'll also need a visa that allows residence in the country, depending on the time you plan to stay. If you must work while attending school, a separate work visa is also necessary.
Many colleges in Canada lean towards offering programs geared less towards obtaining a degree and more towards career training as a practical matter. However, many types of degree programs are available for pursuit. Tuition in the country averages around $10,000 per school year.
How do I Find an International Moving Company when moving to Canada?
Determining what you need most from an international moving company is crucial to identifying the one that can best meet your demands and make your journey as easy and simple as possible. Ensure your mover is a worthy partner by ensuring they meet the following criteria.
They're listed and comply with regulations from the FMCSA
The company is listed and known by the Federal Maritime Commission

They're appropriately licensed and insured for liability.

The company offers additional moving insurance protection

They're willing to provide verifiable referrals from past customers
Read Here: Moving from the US to Canada
Get an International Moving Quote to Canada
Contact your international moving company today and request your moving quote. The sooner you start, the sooner you'll be on your way.
Read Here: Cost of Moving from The US to Canada