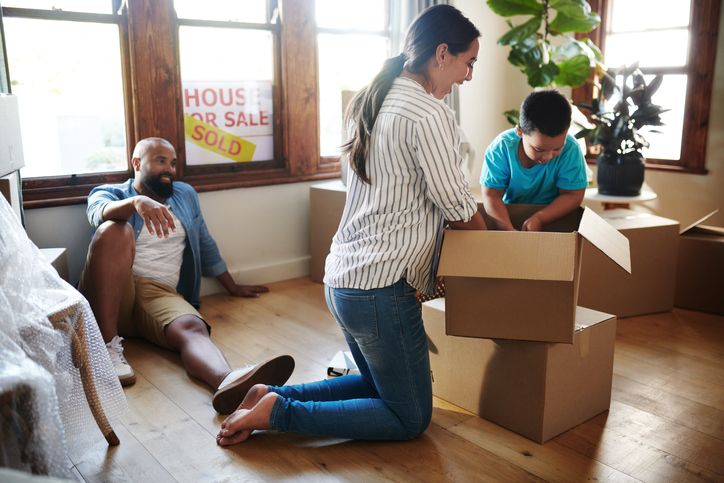 The average moving costs to Canada primarily depend on the amount of stuff you have, the mover you choose, and the services you request.
This article will provide you with a complete breakdown of moving your household goods, car, and even a pet. We will also offer miscellaneous costs that you should take into consideration.
Canada has a strong economy and is generally considered a very stable country. So if you're looking for a new place to call home, Canada may be the perfect option.
Average moving costs to Canada (Household Goods)
Quickly answer: The average moving costs to Canada are $3600 to $7000. The size of your move is the most significant cost factor. However, the mover, time of year, and services you require will also affect the cost.
Reduce costs: There are several ways of reducing the cost of your move to Canada. Getting rid of unwanted stuff will have the most significant impact on price. You can sell unwanted items online or have a non-profit pick them up at no cost.
However, self-packing can also help. Self-packing your boxes will save an average of 10% off the cost of a mover, but it can be labor-intensive. It would be best to always weigh the pros and cons of self-packing for a move before you commit.
Finding a good moving company may seem obvious, but it's not. The internet is convenient, but it also allows anyone to appear bigger and better than they are. It would be best to do some online research, look at years in business and always go with your instinct.
Check out: Cost of moving from the US to Canada
Average cost of moving a car to Canada
Quick answer: The average cost of moving a car from the US to Canada is $1500 to $2250. The make, model, and service will be the most significant cost factor when shipping a vehicle.
If you're considering importing a vehicle from the United States or Mexico, you'll need to check Transport Canada's Registrar of Imported Vehicles Compatibility List. This list provides information on which cars are compatible for import from these countries, as voluntarily provided by the vehicle manufacturers.
Additionally, there is no guarantee that a vehicle listed as eligible can be successfully modified to meet Canadian requirements.
Before making a purchase, you should research the possible cost and extent of work required to bring the vehicle into compliance with Canadian standards. Cars that cannot be modified to comply must be exported back to the country of origin.

Moving with a pet into Canada
If you're traveling to Canada with your cat or dog, you'll need a valid rabies vaccination certificate. For cats and dogs younger than three months, proof of age must be provided upon request.
Rabies is a severe disease that can be fatal to humans and animals. Vaccinating your pet against rabies is the best way to protect them – and you – from this deadly virus.
All cats and dogs entering Canada must have a valid rabies vaccination certificate. The certificate must be legible and in English or French and must include:
If you're bringing a pet younger than three months into Canada, you must provide proof of age upon request.
Pets from the United States do not need a rabies vaccination certificate if they're coming from a state or territory where there's been no rabies outbreak in domestic or wild animals in the past six months. For more information, visit the website of the Canadian Food Inspection Agency.
You may be asked to present your pet's rabies vaccination certificate at the border. It's a good idea to keep it with you when you travel, just in case.
How to self-pack for a move to Canada
Suppose you're planning on moving to Canada, congratulations! You're about to embark on an exciting new adventure. But before you get too ahead of yourself, there's one important task you need to take care of first: packing for your move.
Packing up all your belongings and transporting them to another country is no small feat. But with a bit of planning and preparation, it doesn't have to be overwhelming. Here are a few tips to help you self-pack for a move to Canada:
Start early
Don't wait until the last minute to start packing. Begin sorting through your belongings well before your move date, so you don't have to do it all at once. It will also give you time to get rid of anything you don't want or need anymore.
Make a list
Making a packing list will help you stay organized and ensure that you don't forget anything important. Write down everything you need to pack, and then check items off as you go.
Get the right supplies
Make sure you have all the packing supplies you'll need before packing. It includes boxes, tape, bubble wrap, and padding for fragile items.
Pack room by room
To avoid getting overwhelmed, focus on packing one room at a time. Start with the rooms you use the least and work your way up to the ones you use the most.
Label your boxes
Labeling your boxes will make unpacking much more accessible. Be sure to include the contents of each box and which room it belongs in.
Don't pack everything
You don't need to bring everything with you when you move to Canada. Consider leaving behind anything that's too bulky or difficult to transport.
Now that you know how to self-pack for a move to Canada, all left to do is get started! With planning and these helpful tips, packing for your big move will be a breeze.
Should I buy insurance coverage?
There are many factors to consider when deciding whether or not to purchase moving insurance. The most crucial factor is the value of your belongings. If you have precious items, it may be worth the peace of mind to insure them during the move. Another factor to consider is the type of coverage offered by your mover. Some companies offer a limited range, while others provide more comprehensive protection.
Another thing to remember is that most homeowners' or renter's insurance policies do not cover damage caused by moving. So, if you decide not to purchase moving insurance, be sure to check with your insurer to see what kind of coverage they provide for damages caused during a move.
Ultimately, whether or not to buy moving insurance is up to you. But, it's essential to weigh all of the factors before making a decision. Purchasing moving insurance can give you peace of mind and help protect your belongings during a move.