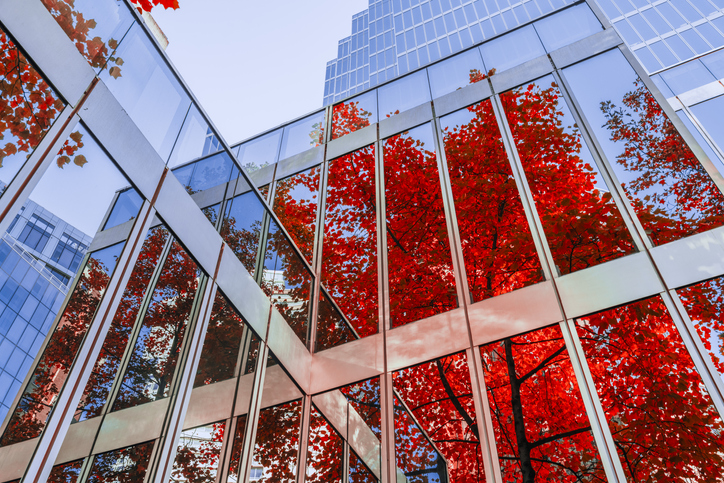 So, you've decided to move to Canada? Excellent choice! There are a few things you should know before making the big move. For example, Canadians love hockey and poutine (a dish made of french fries, cheese curds, and gravy), so be prepared to become a hockey fan and learn how to make poutine.
In addition, we have some pretty harsh winters, so make sure you pack your parka! On the bright side, Canada is a beautiful country with plenty of opportunities for employment and adventure. So if you're ready for a new challenge and some frigid weather, read on for more tips on what to expect when moving
Learn about the healthcare system and how to access it
Healthcare is a hot topic in Canada right now. With the recent changes to the healthcare system, many people wonder how it all works. This blog post will discuss how the healthcare system works in Canada. We will cover everything from how to access healthcare to what is covered under the provincial health plans.
Healthcare in Canada is a joint effort between the federal and provincial governments. The federal government provides funding for health care, while the local governments are responsible for delivering health care services.
To receive health care services in Canada, you must have a valid healthcare card. Local governments issue healthcare cards, allowing you to access health care. This is on the top of 10 things you should know before moving to Canada.
Also Read: Get a moving quote to Canada
Find out what kind of taxes you will be paying
The tax system in Canada is a progressive tax, which means that the more money you make, the higher percentage of taxes you will pay. The first step in understanding how much taxes you will pay in Canada is determining your taxable income. Taxable income is the total amount of money you earned in a year from all sources, including employment, investments, and business ventures, less any deductions or credits you are eligible for.
Once you have determined your taxable income, you can calculate your federal and provincial taxes using the tax rates provided by the government. The national tax rate ranges from 15% to 29%, while local tax rates vary depending on the province or territory in which you reside.
Also Read: Moving to Canada in 2022
Study up on the country's history and culture
There are always two sides to every story when it comes to a country's history. For instance, you could say that Canada has a long and complicated history with the Indigenous peoples of North America. Or, you could say that Canada is a young country with a rich and diverse culture.
Both of these statements would be true. Canada's history is full of exciting stories and fascinating facts. Here are just a few things you may not know about Canada's history and culture:
-Did you know that Canada is home to the world's largest concentration of freshwater lakes?
-Did you know that the Canadian city of Montreal was once the capital of the United States?
It's good to familiarize yourself with Canada's culture and these 10 things you should know before moving to Canada.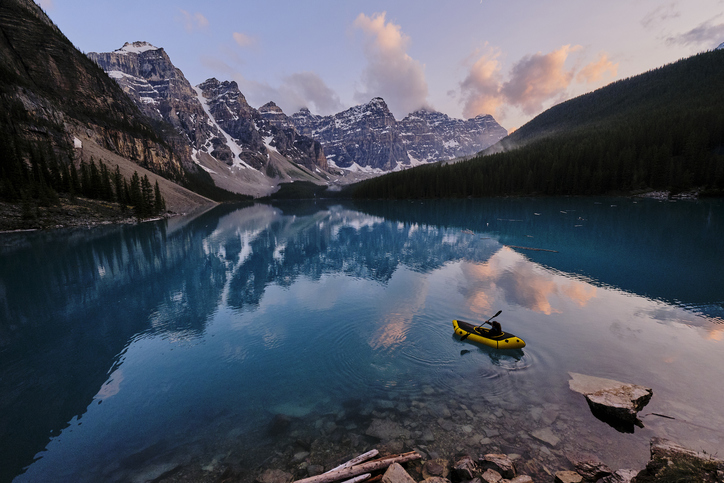 Make a budget and stick to it
If you're like most people, the thought of making a budget is about as fun as getting a root canal. But when it comes to moving, creating a budget is essential to avoid being blindsided by unexpected costs.
Here are a few tips to help you make a budget for your move:
Know what expenses to expect: When making your budget, factor in the cost of things like movers, packing materials, and storage fees.
Make a realistic estimate: It's essential to be realistic when estimating the cost of your move. Don't underestimate the cost of things like gas and lodging if you're driving cross-country or the price of shipping heavy items if you're moving internationally.
Build in a cushion: No matter how carefully you plan, there will always be unexpected costs when moving. Build a cushion into your budget to account for unforeseen repairs or additional fees.
By following these tips, you can ensure that you have the financial resources you need to make your move without breaking the bank. So don't procrastinate – start budgeting for your move today!
Checkout: The cost of moving from the US to Canada
Get used to cold winters and short summers
The weather in Canada is pretty varied depending on which region you're in. In general, though, the winters are cold, and the summers are relatively short. So if you're thinking of moving to Canada, you might want to pack your warmer clothes!
Despite the cold winters, there are still plenty of fun activities in Canada during the winter months. Ice skating, sledding, and skiing are just a few popular pastimes that Canadians enjoy. And if you don't like the cold, you can always head south for a winter getaway!
Summers in Canada are also great for outdoor activities. Hiking, swimming, and biking are all popular choices. And, of course, no summer would be complete without
How to find a mover
If you're looking for a mover to Canada, there are a few things you'll want to keep in mind. First, be sure to check the company's credentials and reviews. Many moving companies are out there, but not all of them are created equal. Make sure you do your research before entrusting your belongings to anyone.
Second, get quotes from multiple companies. This will help you compare prices and services to find the best deal for your needs.
Finally, don't be afraid to ask around for recommendations. Friends, family, and even co-workers may have some great suggestions for reputable moving companies in your area. With a little bit of effort, you should be able to find an excellent moving company. These are 10 things you should know about moving to Canada.
Fun things to do in Canada
There are plenty of witty things to do in Canada! Here are just a few:
– Visit Niagara Falls. They're one of the most popular tourist destinations globally for a reason!
– Go whale watching off the coast of Vancouver Island.
– Check out the Northern Lights in Yellowknife.
– Ski or snowboard at Whistler Blackcomb, one of the best ski resorts in North America.
– Visit Banff National Park and take in all the stunning scenery.
– Take a walk through Old Québec City and pretend you're transported back in time.
-Explore Toronto's Chinatown and sample some delicious food from different cultures.
– Shop till you drop on Robson Street in Vancouver
– Go for a hike in one of the many beautiful national parks.
– Relax and enjoy the view from your cozy cabin in the woods.
The 3 largest cities in Canada
You might be surprised to learn that the three largest cities in Canada are not actually in Toronto. Montreal, Quebec, the first on the list, with just over four million people. Next is Calgary, Alberta, with a population of over one million people. And lastly, Vancouver, British Columbia, rounds out the top three with just under one million residents.
So there you have it, the next time someone asks you about the biggest cities in Canada, you can impress them with your knowledge! Thanks for reading, and check back soon for more exciting facts and lists!
Things you should know before moving to Canada – Conclusion
We hope you enjoyed our list of things you should know before moving to Canada.
One wants to say that the best way to enjoy your journey is by not moving at all. But I know that's not what you want to hear. So, instead, I'll say this: the best way to enjoy your journey is by being prepared for it.
When you're moving to a new country, there are many things to think about, and it can be easy to get overwhelmed. But if you take the time to plan and make sure you have everything in order, you'll be able to relax and enjoy the ride. Trust me – it's worth it!
So what do you need to do before you make the big move? If you're looking for a national moving company that handles moves to Canada, we can help!