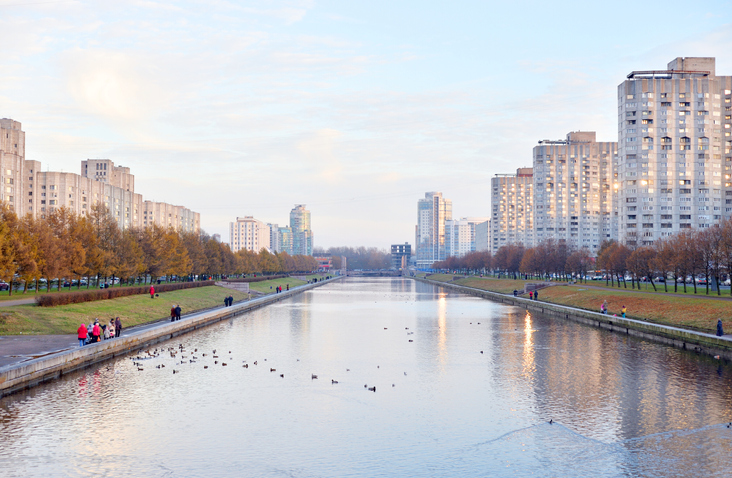 Are you looking for the best cities to move to in Canada?
Canada provides solid job possibilities, has a top-notch healthcare system, and excellent education standards. It's no surprise people are moving from the US to Canada. And that's not even considering the lower cost of living, the liberal immigration policy, and the high standard of living in most Canadian cities. So, if you are planning a move to Canada but not sure where to go, here are our top picks for the most outstanding areas to consider.
1. Vancouver, British Columbia
Vancouver is Canada's third-largest city, and it is located in the beautiful province of British Columbia, only 50 kilometers north of the US border. Its close location to the US attracts tourists and people who choose to relocate here every year permanently. Vancouver has so much to offer with thriving visual effects and film sector, spectacular mountain and ocean landscapes, and seemingly endless outdoor space.
However, Vancouver is slightly more expensive than the US, as living costs are 6.5% cheaper in the United States. Of course, this depends on where you are relocating from. Nonetheless, the thriving job market, outdoor lifestyle, and multicultural scenery are alluring to Americans. However, It's one of the best cities to move to in Canada.
Read more: Cost of Moving from the US to Vancouver
2. Toronto, Ontario
Toronto, Canada's largest metropolis and the fourth-largest in North America, provides something for everyone. It is Canada's financial capital and offers a metropolitan-style way of living. The cost of living in Toronto is almost identical to costs in the United States. However, Toronto residents enjoy subsidized public healthcare, an extensive public transit system, and many advantages that make it exciting for Americans to move to Canada.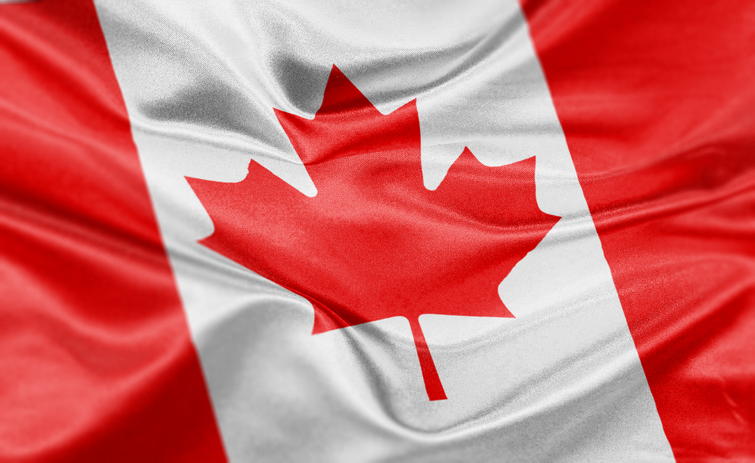 3. Montreal, Quebec
Montreal, Quebec, is the world's fourth-largest French-speaking metropolis. It also hosts the 5th largest population of Americans living outside the US, home to over 44,597 US citizens. Montreal is a bilingual, varied, and cosmopolitan powerhouse known as the country's cultural capital. It houses some of the world's most prestigious pharmaceutical, aerospace, and visual effects firms.
The city is also one of the most crowded cities in Canada. As a result, it has a well-developed underground light rail and bus system to meet the demands of the city's four million residents. Still, living in Montreal is 4% cheaper than in the United States. You have to practice French skills since less than 20% of residents speak English. Some would say that Montreal is one of the best cities to move to in Canada.
Read more: Cost of Moving from the US to Montreal
4. Victoria, British Columbia
Victoria is a contemporary, ecologically conscious city. With 385,999, Victoria stands as the 7th most densely populated city in Canada. The tourism and technology industries are two proliferating sectors and are often looking for new workers.
On average, living in Victoria is 22% less expensive than living in New York; rent is 56% lower than in the Big Apple. The average cost of living in Victoria is $2523.35 per month. But, Victoria also has the warmest and mildest climates in all of Canada, so many people choose to relocate here.
5. Calgary, Alberta
Calgary, sitting on the edge of the Rocky Mountains, has a lot of things going for it. Although Calgary is not only the sunniest and youngest city in Canada, it has some of the most stunning views in North America. Living in Calgary is very affordable, especially for a major city. Calgary has the second-lowest cost of living in Canadian cities and is more affordable than many large North American cities.
Ninety-five percent of Canada's oil reserves are in Calgary and Alberta. As a result, employment opportunities in construction, mining, engineering, and various other related sectors abound in the province's largest city. However, Calgary gets frigid winters with snow on about 88 days of the year, which is why not everyone picks it.
Read more: Cost of Moving from the US to Calgary

6. Windsor, Ontario
Windsor, Ontario, is as close to Detroit as Brooklyn is to Manhattan. A small bridge connects the two cities, which is why so many people relocate to this area. While not entirely booming, Windsor is a safe waterfront town providing all the benefits of living in a major American city but with affordable homes and extraordinary quality of life. The advantages of living in the Windsor-Detroit area are endless. Windsor still has Ontario's most affordable housing prices, even with soaring prices.
7. Hamilton, Ontario
Hamilton has recently emerged from the shadow of Toronto to demonstrate its importance as a metropolis in its own right. The municipality has a modern public transportation system known as the Hamilton Street Railway and an extensive bike route network that connects the city. It is substantially less expensive to rent than in Toronto, and the cost of living is 29% cheaper than in New York, without rent. Medicine, manufacturing, and higher education are three of Hamilton's most important industries. Hamilton has a diverse population, a growing culinary culture, access to affordable housing, and world-class health care.
8. Edmonton, Alberta
Edmonton, Alberta's capital, is a sports-crazed metropolis with an increasing population of US immigrants. It's the most northerly metropolitan city in North America, situated near the world-famous Jasper National Park in the Rocky Mountains. With over one million people, it should come as no surprise that over 8,600 Americans have made Edmonton their home.
The oil/gas sectors are among the region's largest employers, making Edmonton a significant employment center for central and northern Alberta. Edmontonians also have the highest median earnings in Canada, assisted by low tax rates and significantly lower housing expenses by Canadian standards. And Edmonton, Canada, is among the top cities with a free business environment, ideal for bustling entrepreneurs.

9. Ottawa, Ontario
Ottawa, Canada's multicultural capital, is sometimes underestimated. Still, it's a terrific place for Americans migrating to Canada. Over 9,500 Americans call Ottawa home. It has a reputation for being a quiet, reserved, family-oriented city where people are more laid back, which is why it's also ranked as the number one city for newcomers to Canada. Keep in mind that Ottawa is a safe and welcoming city with an above-average (yet affordable) cost of living. Depending on your exact location, rent can range from $1,200 to $1,600 per month for a one-bedroom apartment.
10. Oakville, Ontario
Oakville is a pleasant suburban town in southern Ontario. It's one of the best cities to move to in Canada. It has a fantastic position in the Halton Region on Lake Ontario, which provides people with convenient access to the vibrant city of Toronto. The town is about an hour from Niagara Falls and the border with the United States. With nearly 200,000 people, this prosperous town offers all the benefits of a well-serviced urban center while still maintaining a quaint small-town vibe.
Oakville gets excellent scores in education, and the job market is booming. Plus, it is a welcoming place for new Canadians. With picturesque harbors, vibrant shopping districts, and vibrant arts and social community, Oakville offers the buzz of a big city with the calm of small towns.
Ready to start planning your move to Canada?
No matter which of the best cities to move to in Canada you choose, we are ready to help you make a move. International Van Lines has decades of experience handling international and long-distance moves from the US to Canada. Contact one of our moving specialists to request a free quote and start planning.