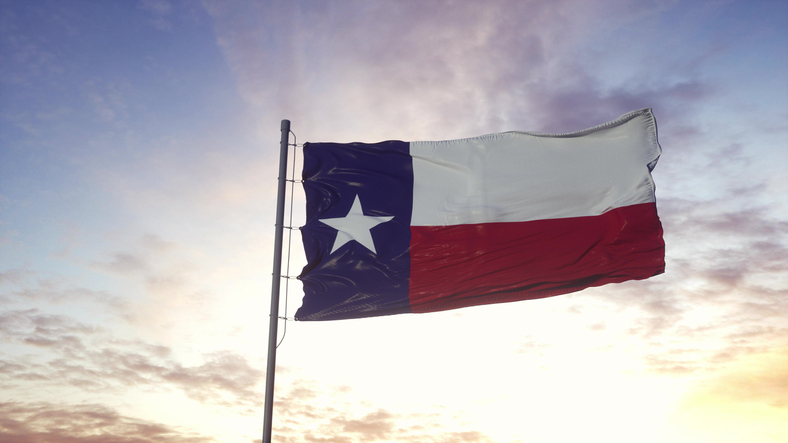 Moving from San Francisco to Texas can be quite a culture shock. There are many differences between the two states, and it can take some time to adjust to the change.
The climate is very different. In San Francisco, the weather is mild all year round. However, the summers are hot and humid in Texas, and the winters can be cold and snowy. Be prepared for extreme weather conditions if you move to Texas.
The people are also very different. In San Francisco, people are generally more laid back and relaxed. However, in Texas, people tend to be more friendly and outgoing. You may feel a bit out of place but quickly adjust to the change.
Overall, moving from San Francisco to Texas can be a big adjustment. But if you keep an open mind and take things one step at a time, you'll soon feel right at home in your new state.
Cost of moving from San Francisco to Texas
Quick Answer: The average cost of moving from San Francisco to Texas is $4500 to $8500. The most significant cost factor is the size of your move. However, service, mover, and time of year will also affect moving costs.
**Cost averages based on home size**
One-bedroom: $3000-$3500

Two-bedroom: $5500-$7500

Three-bedroom: $7000-$9500

Four-bedroom: $10,000-$13000
Moving is a great time to get rid of unwanted or unused stuff. Please make a list of items you can live without and consider selling or donating them. There are plenty of charities that will pick them up at no cost. Reducing the size of your move is a sure way of reducing the cost of moving to Texas.
Another option to consider is self-packing. It can help save about 10% of the total cost, but you have to consider it. Self-packing can be time-consuming and labor-intensive. If you're in a hurry or have a bad back, you may want to stick with the pros. It would be best to weigh the pros and cons of self-packing before committing.
Lastly, do some research and look for the best moving companies in San Francisco instead of a cheap one. There are many scams in the moving industry, but you will be okay with a bit of research and using your gut.
Also read: Moving companies in San Francisco
Moving from San Francisco to Texas with a car
Most national moving companies offer auto transport as a convenience to customers. However, the vehicle will not be placed into the same truck as your household goods.
The average cost for moving a car from San Francisco to Texas is $1500 to $2300. The year, make, and model of your vehicle will determine the price. However, service will also have an effect.
The most economical method of transport is a standard auto hauler. You will also have the option and an enclosed trailer often used for higher-end vehicles.
Insurance is always included, but you may want to ask your mover to double-check. You can expect a 7-10 day transit time, so you will have to plan accordingly.
Cost of Living in San Francisco vs. Texas
Cost of living is a significant factor that must be considered when deciding where to live or relocate. Depending on your personal preferences and financial situation, the cost of living may play a significant role in your decision-making process. Many different factors can affect the cost of living, including housing costs, transportation costs, utility costs, and healthcare costs.
For example, compared to Texas, San Francisco tends to have higher housing costs due to its limited land supply and extremely high demand for property. However, transportation costs tend to be lower in San Francisco as there is a well-developed public transit system with regional rail service and an extensive network of local buses. Additionally, utility costs are typically higher in Texas than in San Francisco due to the warmer climate and more hot days each year. Finally, healthcare costs are also typically higher in San Francisco due to its consistently high pollution level and dense population.
Overall, the cost of living may be a key factor when deciding where to live or relocate. Depending on your personal preferences and financial situation, it is essential to consider all factors before deciding where to live carefully.
Also checkout: Moving from San Francisco to Austin
What are the Texas demographics?
The demographics of Texas are interesting and varied. According to the U.S. Census Bureau, the Lone Star State is home to over 28 million people as of 2019. It makes it the second most populous state in the country after California. Moving from San Francisco to Texas will be an easy transition.
Texas is a diverse state, with people from all walks of life calling it home. The state's population is evenly split between urban and rural residents, with slightly more people living in cities.
The majority of Texans are white (52%), but the state also has significant Hispanic (38%) and African American (12%) populations. Other minorities make up the remaining 8% of the population.
Texas has one of the fastest-growing economies globally, with an unemployment rate of just 3.7% as of 2019. It has led to a strong job market and opportunities for workers in all industries, including healthcare, finance, education, manufacturing, and more.
Texas is an incredibly diverse state with many unique cultures and experiences that make it a dynamic place to live. Whether you're moving to Texas for work or retirement, there's something here for everyone!

Texas real estate and median home values
Moving from San Francisco to Texas has been attractive for many people looking for better home values. Texas is one of the most affordable states to buy a home. According to statistics from Zillow, the median cost for a home in Texas is USD 295,500. Moreover, many areas of the state are seeing rapid economic growth due to an influx of new jobs and businesses. It has created a demand for real estate in these areas.
If you're thinking about buying a home in Texas or investing in real estate there, you should research. For example, you might want to consider commute times and access to amenities like restaurants and shopping. Many people also choose their neighborhoods based on the quality of local schools.
Whatever your priorities are, you'll want to ensure that your chosen area is a good fit for your needs. Doing so can help you find a home that will meet your needs and give you many years of enjoyment. So if you're considering buying real estate in Texas, be sure to do your research first!
How are schools in Texas?
Many families in the United States have moved to Texas for various reasons, such as job opportunities and reasonable housing costs. Because of this, many people wonder how good schools in Texas are these days.
Schools in Texas tend to be some of the best in standardized test scores compared to other states across America. Most districts provide excellent resources and highly qualified teachers who use a curriculum that has proven effective at teaching students core topics. Additionally, most schools also have a wide range of after-school activities, clubs, sports teams, and more that parents can get involved in if they enroll them into one or multiple schools in Texas. Overall, it's no wonder why so many families flock to this state for educational opportunities.
Whether you're moving to Texas for work or family, it's essential to do your research about the schools in your area. You can check online to see what your neighborhood school is like and look into different districts or charter schools in which you could enroll your child.
Also, check out: Best Colleges in Texas

What's the weather like in Texas?
The weather in Texas is generally warm and humid. The state experiences hot summers, with temperatures often reaching 100 degrees Fahrenheit or above. Winters are mild but can occasionally be cold, with temperatures dipping below freezing. Texas also experiences a fair amount of rainfall each year, particularly in the spring and summer months. Hurricanes can also threaten the state, particularly those that form in the Gulf of Mexico.
Overall, the weather in Texas can be unpredictable but generally fits into two main categories: hot and humid summers with occasional storms and mild winters with snow or rain. If you're planning to move from San Francisco to Texas, it's always best to check the forecast before you leave to know what weather conditions to expect during your stay.
Is moving to Texas right for me?
There are a few things to consider when deciding on moving from San Francisco to Texas. The cost of living and the job market are two critical factors.
The cost of living in Texas is relatively low compared to other states. According to Numbeo, the cost of living in Texas is about 10% lower than the national average. It can be attributed to inadequate housing costs and inexpensive transportation options.
The job market in Texas is also vital. Forbes ranks Texas as the 5th best state for business. It is partly due to the state's favorable tax laws and regulations. There are many opportunities for employment in a variety of industries in Texas.
So, if you're considering a move to Texas, it's worth weighing both the cost of living and the job market to determine if it's the right choice for you.
Overall, Texas is a great place to live and work. Whether you're looking to start or grow your career or want an affordable, comfortable lifestyle, Texas has something to offer everyone. So, it's worth considering as you consider where to move next!