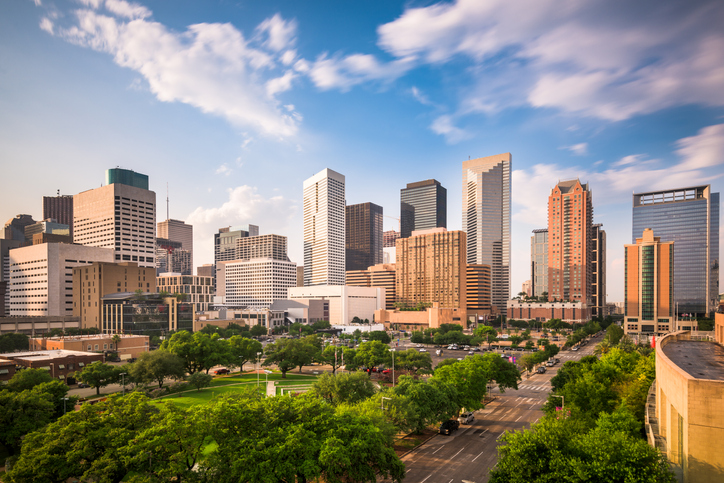 If you're thinking about moving from Los Angeles to Houston, you're not alone. In 2018, more than 86,000 people left California for Texas. While California has a lot to offer, the state has downsides that may be contributing to residents leaving for greener pastures.
Some of the biggest names in show business like Joe Rogen, Matthew McConaughey, and Elija Wood now call Texas home.
One of the more common reasons people migrate is the cost of living. Another reason is that the job market is more robust in Houston than in Los Angeles.
Other well-known factors include wildfires, political views, and a rise in remote work opportunities. Whatever the reason, moving to Texas is exciting and a wonderful place to raise a family.
Cost of moving from Los Angeles to Houston
Quick answer: The average cost of moving from Los Angeles to Houston is $3500 to $8000. The size of your move is the most significant cost factor. However, service, time of year, and the mover you chose will affect the cost.
The cost of moving a two-bedroom home will average $4000 to $5000. A three-bedroom will be closer to $7000 to $8000. Keep in mind that service plays a significant role in moving costs. If you request full service, which means packing supplies and assembly, your price will be higher.
The best way to reduce the cost of moving is to purge. Moving is a great time to get rid of unwanted or unused items. You can either donate them to a non-profit or sell them online for some extra cash. Reducing your load size will be the most considerable cost savings.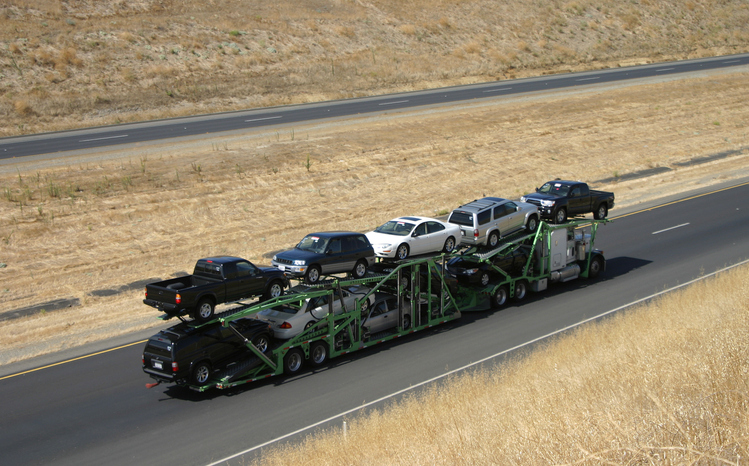 Cost of shipping a car from Los Angeles to Houston
Quick answer: The average cost for shipping a car from Los Angeles to Houston is $1500 to $2000. The size of your vehicle and service will be the most significant cost factor.
Enclosed Trailer: An enclosed trailer is on the higher side of cost. The main reason is your vehicle will be put into a trailer instead of on a standard auto hauler. It's typical for people shipping high-end cars to request an enclosed trailer. However, you can always request two quotes for comparison.
Standard Shipping: The most common and affordable way to ship a vehicle is on an auto hauler. Your vehicle will be on a trailer with up to ten other cars. Your car will also be exposed to the elements. However, it's not common to experience insurance claims.
Insurance: There's no need to purchase additional coverage. Most national moving companies offer insurance as part of the cost. It's full coverage bumper to bumper. It will help if you point out any flaws in the vehicle before pickup.
Cost of living in California vs. Texas
Moving from Los Angeles to Houston is exciting. Whether you're moving for work, school, or to try something new, there are a lot of factors to consider when making a move. Let's look at some of the critical cost-of-living differences between these two cities.
The cost of living in Los Angeles is typically higher than in Houston. According to one study, Los Angeles has an overall cost of living of about 23% higher than Houston, which means it costs more to live in Los Angeles. Housing is one area where this difference stands out. For example, if you want to rent a 1-bedroom apartment in either city, expect to pay around $2,100 per month in Los Angeles, compared to just $1,500 in Houston.
The cost of living difference is not as pronounced for food. While Los Angeles does have some higher-priced restaurants, you can find plenty of affordable options. And when you compare the prices of groceries between the two cities, they are pretty similar.
One area where Houston has an advantage over Los Angeles is transportation. Thanks to its spread-out layout, getting around Houston by car is typically cheaper and more accessible than navigating LA's congested traffic. Additionally, gas prices in Houston are often lower than in Los Angeles.
Houston demographics
Houston is a great city to live in, with many opportunities. With a population of over 2 million people, it is one of the largest cities in the country. The demographics of Houston are diverse and include people from all walks of life.
Houston, Texas, is a diverse and multicultural city with many ethnic groups living nearby. The five largest ethnic groups in Houston are White (Hispanic), White (Non-Hispanic), Black or African American (Non-Hispanic), Other (Hispanic), and Asian (Non-Hispanic). These groups represent 31.2%, 23.3%, 22.4%, 12.9%, and 6.47% of the population, respectively.
This diversity is reflected in the city's food, culture, and architecture. Houston is home to many different ethnic restaurants, cultural festivals, and unique neighborhoods.
Check out: Moving companies in Houston, TX.
Benefits of moving from Los Angeles to Houston
There are many benefits to moving from Los Angeles to Houston. Houston is significantly less expensive than Los Angeles, making it easier to afford housing and other living expenses. Additionally, living in Houston tends to be lower across the board – you'll likely find more affordable restaurants, shopping options, and entertainment venues.
Another key benefit of moving to Houston is its abundance of job opportunities. Thanks to its thriving economy and diverse industries, Houston has excellent positions for people at all stages of their careers. Whether you're just starting or looking for a new challenge mid-career, plenty of jobs are available in Houston.
Finally, if you're looking for a change of pace, Houston may be the perfect place. Houston offers a different way of life than Los Angeles with its Southern charm and friendly people. If you're ready for a slower-paced lifestyle with plenty of good food and familiar faces, moving to Houston could be necessary.
Fun things to do in Houston
Houston is a bustling and energetic city with plenty of things to do for tourists and locals alike. Whether you're looking for family-friendly activities or are more interested in sampling some delicious food, there's something for everyone here. Here are just a few of the top attractions in Houston:
The Houston Zoo: Located next to Hermann Park, this beautifully landscaped zoo is home to more than 6,000 animals from around the globe. It's perfect for families with kids, as there are numerous fun animal exhibits that kids will love seeing in person.
Space Center Houston: This popular attraction should be on your list for anyone who loves space exploration or science fiction movies. It's home to the NASA Johnson Space Center and features many exhibits, historical artifacts, and educational programs.
Houston Museum District: If you're a fan of art museums or historic houses, you need to visit the 19 different museums in this district. Whether you're interested in science, history, culture, or art, there's something here for everyone to enjoy.
The Galleria: This massive shopping mall is one of the top tourist destinations in Houston, with over 375 stores spanning 3 million square feet on three levels. It is ideal for high-end shoppers looking for designer goods and brand-name fashions, but it's also a fun place to hang out and people watch as well.
Kemah Boardwalk: This famous entertainment center is located on the shores of Clear Lake and features carnival rides, restaurants, boutique shops, a marina, and more. It's the perfect place to spend an afternoon or evening looking for some family-friendly fun in Houston.
While there are undoubtedly many other attractions worth exploring in this vibrant city, these are certainly some of the best ones that visitors should add to their itineraries when traveling to Houston.
Find a mover from Los Angeles to Houston
Moving from Los Angeles to Houston is exciting! However, the moving process can be daunting. The planning, prepping, and finding a quality mover that will do a good job is stressful. Here are some tips to help you navigate the web and find the best moving companies.
Research: Before you commit to a mover, you should research the company. You can start by going to the Federal Motor Carrier website to check their licensing and safety rating.
You should also check online reviews. Although reviews don't tell the whole story, they will give you insight into how a company handles complaints.
Low ball estimates: There are over 7000 movers registered in the United States. However, a vast majority maintain a terrible rating for "hostage loads." When comparing estimates, make sure you don't go with a price that sounds too good.
Ask the right questions: You should always ask for an on-site or virtual tour. If a moving company refuses, then you should move on. Phone estimates aren't illegal, but they leave room for error.
You should also inquire about years in business, fleet size, and if a company is an actual moving company instead of a broker. Moving brokers do not take any liability if things go south.
With a bit of planning and prepping, your move should go smooth!
The crime rate in Houston
Houston has a relatively low crime rate compared to other major cities in the United States. According to recent FBI statistics, the violent crime rate in Houston was about 3.2 per 1,000 residents in 2016. On the other hand, property crimes were far more common – with over 20 incidents reported for every 1,000 residents that year.
The high number of property crimes can be partially attributed to a lack of resources for law enforcement agencies in Houston and Texas. Since property taxes pay for much of this funding, local governments tend to cut back on spending when revenues are down. It often results in fewer police officers patrolling neighborhoods or responding quickly to calls from citizens who have been victims of property crimes such as theft, vandalism, and burglary.
Despite these challenges, many residents of Houston feel relatively safe in their communities. There are dozens of community organizations that work to prevent crime and support victims of criminal activity through neighborhood watch programs and fundraising events. In addition, the city's police department has a strong track record for successfully solving crimes and reducing recidivism rates by working closely with local social services agencies.
There is no doubt that crime still exists in Houston – but it is essential to recognize that most people here feel pretty safe overall. If you have concerns about safety in your area or would like advice on protecting yourself from property crimes, I encourage you to reach out to your local law.
Conclusion
There are many factors to consider when deciding to move from Los Angeles to Houston. Living in Houston is significantly lower than in Los Angeles, so if you're looking to save money, moving to Houston may be a good option.
The job market in Houston is also booming, so if you're looking for employment opportunities, this may be the city for you. However, there are some drawbacks to moving to Houston as well. The weather can be sweltering and humid, and the city can be quite dangerous in certain areas. If you're considering a move to Houston, weigh all of your options carefully before deciding.
Overall, while there are some disadvantages to moving to Houston, many people find that the city's positives outweigh these drawbacks. Whether you're looking for a lower cost of living or new job opportunities, it's worth considering moving to Houston. If you decide to make the leap and relocate, be sure to prepare yourself for some hot and humid weather and areas where crime may be an issue. By doing your research ahead of time and carefully evaluating all aspects of life in Houston, you can ensure that your transition is smooth and successful.