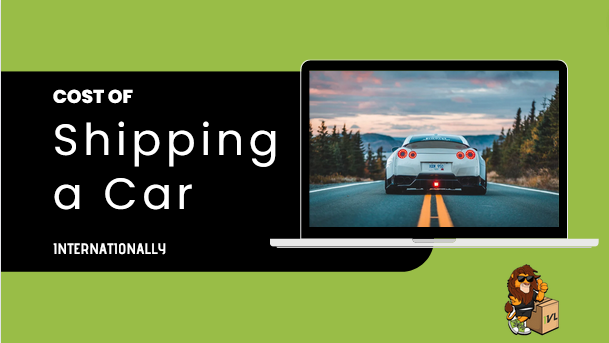 If you are transferring to a different country, the likelihood is that you already have a driver's license and would prefer to continue driving once you have settled into your new home. In most cases, you might purchase a car wherever you move. However, if you like your car, you might consider shipping it internationally.
Before choosing to ship your car overseas. Here is a guide to how much it will cost to ship a vehicle to six different countries and the factors that will most likely influence the ultimate cost.
Not all national moving companies offer international moving. Make sure you do some research before scouting companies. Read on to learn all about the cost of shipping a car abroad.
Factors that will affect shipping costs
There's so much that affects the costs of shipping a car internationally. At International Van Lines, we'll review these factors to create a personalized quote for our shipping services.
Model and manufacturer of your automobile. The sort of vehicle you intend to export will impact the pricing. If a car is enormous or long, it will take more room than a smaller vehicle. Furthermore, a luxury car is more expensive because you must pay more for insurance to ensure no damage and that your car arrives in good condition.
Trip distance. Some shipping companies charge based on the number of miles traveled. The shorter the distance between you and your destination, the less expensive shipping your car will be.
Seasons. It is good to compare expense estimates during different times of the year. Weather conditions during winter, for example, can make shipping your car more expensive/
Also, check out: The cheapest way to ship your car abroad
International car shipping services
You can choose between an enclosed or an open truck if you transport via truck. The open carrier is less expensive than the enclosed carrier. However, because it is open and exposed to the elements, an open carrier poses a danger to your vehicle and increases the likelihood of damage. A closed carrier is safer but more costly if you carry a high-end automobile.
Pick-up location: Where you pick up or drop off your vehicle will impact your cost. You can choose to have your car delivered to your doorstep or choose to pick up the car at a different facility.
Modalities of transport: You'll need to transport your car via sea freight for international moves. Although air freight is also available, the costs can ramp up to $40,000 or more. For long-distance moves, you can consider road freight, a cheaper alternative.
Expedited shipping: Shipping by sea can be done on two levels: economy shipping and expedited shipping. Economic shipping takes an average of one to two months and is significantly less expensive. Shipping your car overseas in an expedited manner reduces the wait time from several weeks to around 3 to 12 weeks. Still, it also dramatically raises the expense of shipping your car overseas.
Tariffs for import and export: Customs clearance, tariffs, and other handling fees are expected when shipping a car. Your shipping company will assist you in completing the relevant paperwork to avoid incurring additional costs due to improper customs declarations.
Open or closed shipping:

You can select to ship your container, which is advantageous when exporting a luxury or vintage car. This will set you back nearly twice as much as a shared container. In contrast, this is the most cost-effective and convenient alternative if you don't mind sharing a container with other vehicles.
Also Read: How much will it cost to move overseas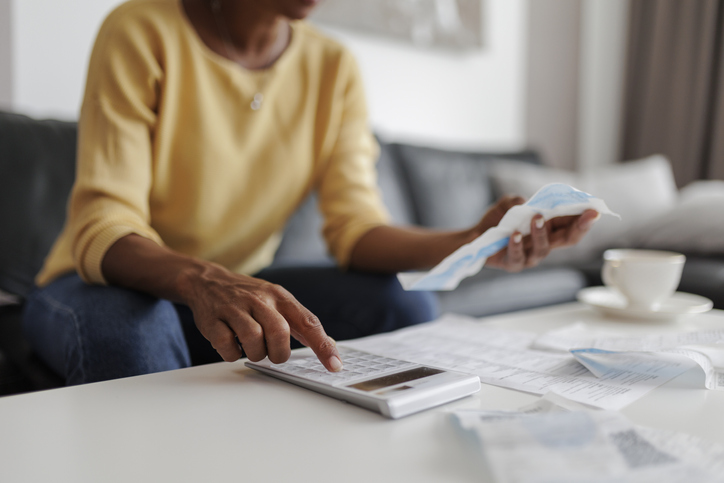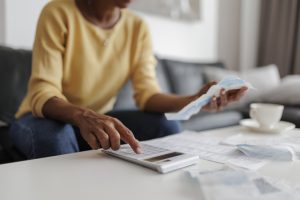 How much does it cost to ship a car to another country?
The average cost of shipping a car overseas is $1500 to $4000. The determining factors will be the service, destination country, and car make/model. Below is a list of things that can affect the cost:
Time of year: The cheapest time for international auto shipping is between September and April, when the moving industry is slow. Shipping costs are about 20% higher in the summer months.
Service: A door-to-door service will be more expensive than a roll-on-roll-off, port-to-port shipping option. Ask your international auto shipping company about service options.
Shipping company: Look for an international mover who has experience shipping cars overseas and understands the regulations in your desired country. It will make the process easier for you.
Insurance: You can speak with your insurance company or use international auto shipping insurance. Insurance will be an added cost, but you should get it.
Destination country: Your final destination can affect the cost of shipping. Specific destinations like London would be less expensive than Sao Paolo, Brazil.
It would help if you spoke with an overseas relocation company about the details of your move. A reputable international moving company will walk you through the process and offer different service options.
Also read: How to save money when moving abroad
International car shipping costs
Australia
Cost:
Suppose your car is in good condition, functions properly, and is of standard average size. In that case, shipping your car from the US to Australia costs approximately $1200.
Timeframe: The expected turnaround time ranges from 28 to 50 days, depending on the pick-up and drop-off location. These dates are based on sea freight timelines.
Taxes: You pay zero percent duty and ten percent GST for automobiles in your possession for over thirty years. New or used vehicles under 30 will be charged 10 percent duty and 10 percent GST. You will be charged 5 percent duty and 10 percent GST for a four-wheel-drive off-road or commercial vehicle.
The United Kingdom
Cost: On average, expect to pay at least $900 to get your car to the UK. This price will change depending on the model of your vehicle, port of origin, and method of shipment used.
Timeframe: The turnaround time is expected to be between 14 and 28 days for cars shipped from the United States East Coast. If you're shipping a car from the West Coast, expect this to take at least 35 days.
Taxes: You will be eligible to pay a 10 percent import duty, a 20 percent VAT, and a 5 percent import duty palette for collector vehicles when importing your vehicle if:
You purchased the automobile duty or tax-free

Your vehicle is new and hasn't been driven for more than six months

You have already received a VAT or sales tax refund on the car

You live outside the EU and intend to stay in the UK for more than twelve months
However, the United States Customs and Border Protection (CBP) enforces customs rules such as the $800 minimum import tax.
Asia
Cost: Shipping your car from the United States to Asia will range between $250 and $6,000. However, because Asia is so vast, it's almost impossible to come up with an accurate estimate unless we know all the information.
Timeframe: Depending on the receiving port, your automobile could take between 12 and 40 days to arrive. In most cases, we recommend sending items to the West Coast by truck to cut down shipping expenses.
Taxes: All commodities imported into Asia are subject to the country's value-added tax (VAT), 17% for all other goods subject to the tax, including cars. However, taxation procedures in Asia can vary per destination. At International Van Lines we can assist you with this process better.
Canada
Cost: Moving an automobile from the United States to Canada averages between $700 and $2500. Since Canada and the US share extensive borders, it's easy to transport a vehicle by truck.
Timeframe: It can take 5 to 12 days for your car to arrive in Canada from the United States. The final timeline depends on the city of origin.
Taxes: All non-NAFTA automobiles are subject to a 6.1% import tariff. You will additionally be charged provincial sales tax (PST), which is calculated depending on the current rate in effect in your province at the time of import. In addition, a $100 AC tax is charged. If the weight of your vehicle exceeds 4,425 lbs (2,007kgs), you may be liable for Excess Weight Tax. Those who drive cars with an average fuel consumption rating of more than 13 liters per 100 kilometers will be liable to a gas law fee ranging from $1,000 to $4,000.
Mexico
Cost: Shipping a car to Mexico from the United States can range from $275 to $2500 when using ground transport. Mexico and the US also share an extensive border, significantly lowering shipping expenses.
Timeframe: It takes between 5 and 12 days to ship a car to Mexico from the United States. This will also vary according to the point of origin of the car.
Taxes: New cars pay a general duty rate of 20%, 16% VAT, 0.8% DTA, and ISAN, a special tax on new automobiles that ranges from 2 percent to 16 percent. Your car's taxations will vary according to different factors, so it's essential to work with a specialized moving company to account for additional costs.

The cost of Roll-on Roll-off (RORO) service
Roll-on Roll-off (RORO) is the least expensive shipping method when transporting your car abroad. The costs average $900 to $1700. Your destination country and auto make and model will determine the price. Here are a few things you should know about RORO service:
It's port-to-port: Unless you request a pickup and drop-off service, RORO shipping is port-to-port. You must drop off and pick up your vehicle at both port locations.
Your car will be exposed: Your car is loaded on the deck of an auto transport vessel and is exposed. If you have a classic car, you should reconsider.
Required documents: You must bring your car to the port of entry with your original title or lien letter, ID, and shipping information.
You can't ship stuff in your car: Your vehicle can't be used as a vessel to transport household goods. You can leave whatever the vehicle comes with, like a spare tire.
RORO service is the cheapest shipping option. However, it would help if you spoke with an international auto-shipping company about your shipment's details and the shipping port.
How much is an auto consolidation service?
Using a consolidation service is a good way to save money while having your car containerized. The average cost of car consolidation service is $1800 to $2700. The service, destination country, and make & model of your vehicle will determine the final price. Here are a few things you should know:
You will share a container: A consolidation is a shared container. You will share space with others shipping vehicles to the same destination port.
You can get a door-to-door service: With consolidation service, you can have your car picked up and delivered from your places of origin and destination.
Your car may be stacked: Your international shipping company may stack your vehicle in a container based on the number of cars they're sending to your destination.
You should get insurance: Although claims aren't common, it's possible. You should ask about international auto shipping with the international mover of your choice.
Most reputable international moving companies offer car consolidation services. It's a great way to save money and know your car will not be exposed.
Cost of sole shipping container
The average cost of auto container shipping is $2500 to $7000. The required service and destination will be the most significant cost factors. Here are a few things to know about international car shipping by container:
Container sizes: You can choose a 20′ or 40′ container. If you're shipping a single car, then a 20′ container should suffice.
You can ship items in the container: You can use the container to ship additional items like furniture.
Services: If you're shipping your car in a container, you can request a complete door-to-door or port-to-port service.
Required documents: An overseas mover will request a copy of the original title or lien letter, shipping form, insurance forms, and a copy of your passport.
Container service is the best option for moving overseas with a classic or high-end vehicle. You can also use the container to transport household goods and personal effects.

How much does it cost to ship a car by air freight?
If you need expedited shipping, air freight is the fastest mode of transportation. However, it can come at a high cost. The average price of shipping your car overseas by air shipping is $3500 to $7000.
If you're hurrying to get your car and budget is not a concern, shipping your vehicle by air freight may be a good option. Unlike ocean transport, the cost of shipping by air transport is based on weight or volume, whichever is greater.
Check out our international moving services guide.
Additional costs when shipping a car overseas
There may be some additional costs to consider when shipping a car overseas:
Auto Loading

Block & Brace (securing your vehicle in a container)

Domestic trucking (if needed)

Insurance costs

Customs Clearance

Taxes and duties (in your country)

Delivery costs
When getting the cost of international car shipping, you should consult a professional international car shipping company to discuss all details.
What are the costs of taxes and duties when shipping a car overseas?
Taxes and duties vary and are imposed by the destination country on imported goods, including cars. The charges vary depending on the country and the value of the automobile.
Researching and budgeting for these costs in advance are essential, as they can add significant expense to shipping a car overseas. Additionally, it is vital to know the import regulations and laws of the destination country to ensure compliance.
You should visit the customs website for your desired country or speak with a professional international relocation company regarding taxes and duties.
What's the cost of shipping household goods and a car?
The average cost of shipping household goods with a car is $4500 to $9000. The size of your move, the destination country, and the service will be the most significant cost factors.
If you're shipping a car with household goods, you need a 20′ or 40′ container. The size of your move and car make & model will determine the container you'll require.
A professional international relocation company can assist with packing & loading the container. However, you can consider self-packing your household goods on a budget.
Also read: How to ship furniture abroad
What documents will I need for international car shipping?
Below is a list of the required documents when shipping a vehicle overseas.
The car's title or registration documents

A bill of sale

An export declaration

A letter of authorization if you use a freight forwarder or international mover.

A letter from your insurance company.

A bill of lading

Required documents for importation into the destination country.
It is recommended to contact the destination country's embassy or consulate or speak with your international auto transport company about the specifics.
Who's the best international car shipping company?
According to Forbes and US News – International Van Lines is the best international car shipping company. However, Allied Van Lines, North American Van Lines, Schumacher, and Atlas Van Lines.
Each company listed maintains a Federal Maritime Commission license and excellent reputation and ships to most destinations worldwide.
It's best to research companies, get three quotes for comparison and go with the best car shipping company with experience with your destination country.
Checkout: The best international auto shipping companies in the US
People also ask:
How can I reduce international car shipping costs?
The best way to reduce international car shipping costs is through service. A Roll-on Roll-off service is the cheapest way to transport a car overseas. You can also ask about a shared container service.
What are international car shipping services?
International car shipping services are companies that specialize in the transportation of vehicles from one country to another. These services typically include loading the car onto a container or a cargo ship and customs clearance and delivery to the final destination. Some companies also offer additional services such as insurance and air transport.
Bottom line
Transporting your car from one country to another, temporarily or permanently, is a draining experience. Besides the paperwork and taxes, you'll also have to consider the insurance and other expenditures incurred while exporting your automobile.
At International Van Lines, our moving specialists have years of experience helping car owners successfully ship their vehicles. Contact us today to get the cost of shipping a car internationally.