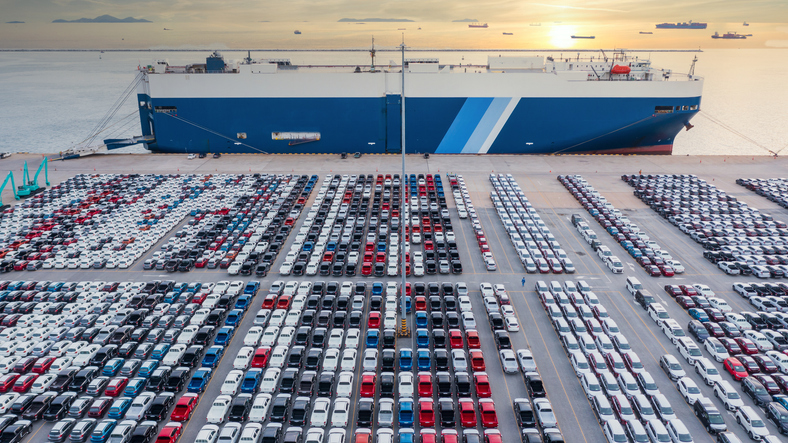 Are you planning to relocate overseas and need to ship your car abroad? Shipping a vehicle overseas can be complicated, expensive, and time-consuming. However, taking the proper steps at the start of your journey could save you hundreds or even thousands of dollars in shipping costs.
In this blog post, we'll look at some cost-saving options for shipping a car overseas – helping you get your vehicle from point A to B without breaking the bank!
What is the cheapest way to ship your car overseas?
Roll-on Roll-off (RORO) is the cheapest way to ship a car to a different country. The costs average $900 to $2500. The final destination, make, and model of your vehicle will make up the cost of a RORO service. Most international car shipping companies offer RORO service.
Also Read: The best way to ship your car overseas
What is Roll-on Roll-off Service?
Roll-on Roll-off (RORO) service is popular because it's cheap. It's like boarding a plane—you drive onto the ship and sail into the sunset! Your car is sitting safely on the deck of a vessel with others going to the same destination country.
The beauty of RORO is that it offers unbeatable affordability; because cars are loaded onto vessels without any extra packaging or cranes needed, and shipping costs are reduced dramatically. Plus, saying goodbye to your trusty vehicle will be much easier knowing it can take in all the sights on its international journey!
So if you're looking for an affordable and memorable way to send your car overseas, RORO is worth considering.
Largest roll-on roll-off shipping port in the US
Most ports in the US offer roll-on roll-off service, but some locations are more active than others. Below is a list of the largest and busiest ports in the US:
New York

Baltimore

Charleston

Jacksonville

Miami

New Orleans

Houston

Galveston

Los Angeles

San Francisco
Speaking with an international moving company regarding your origin and destination location is best. They can steer you in the right direction.
What's the cheapest time of year to ship a vehicle abroad?
Timing is key to saving money on shipping a vehicle abroad. It may be tempting to book your shipment as soon as possible, but if you can wait for the right time of year, you can often get much better deals.
The cheapest time of year to ship a vehicle abroad is generally between October and March – when demand from people moving overseas is usually lower. It means that carriers are more available and more likely to offer discounts. But it always pays to shop around and compare quotes before booking, so feel free to do your research!
What documents will I need?
It's good to prepare the proper documents before shipping your car internationally. You'll need the vehicle title, registration, bill of sale, export declaration form, an insurance policy (most likely), and any additional paperwork required by the country you're shipping to. And remember your passport!
Having all these items in order could result in a real headache at customs – so give yourself plenty of time before embarking on your grand car-shipping adventure! Just remember: paper trails are essential for sending cars to faraway lands. Being prepared will make for a smooth transition.
How should I prepare my car before shipping?
Since your car is going on a long journey by sea or air, you must prepare it for the trip. But don't worry – we've got you covered! Before shipping your vehicle overseas, here are some simple things you can do to make sure it's in tip-top condition:
1. Remove all personal items and valuable possessions from the car before handing it over. It includes loose change, CDs, sunglasses, and any other items of value.
2. Make sure to empty your gas tank. A quarter tank will do the trick.
3. Check all fluids (including oil, engine coolant, brake, and power steering fluid) are topped up and that there aren't any leaks.
4. Take care of any outstanding maintenance issues – replace worn tires or brakes if necessary, change the oil, and ensure all the lights are working correctly.
5. If you have a car alarm system installed in your vehicle, deactivate it before handing it over for transport.
And that's all there is to it! By following these few steps, you can be sure that your car will arrive safely at its destination.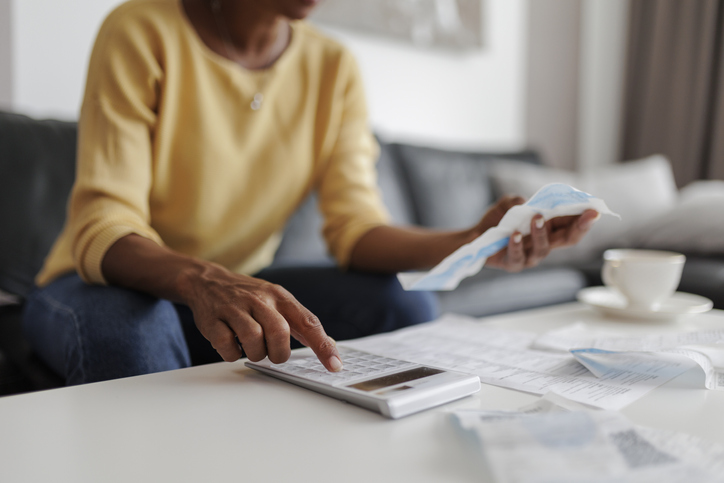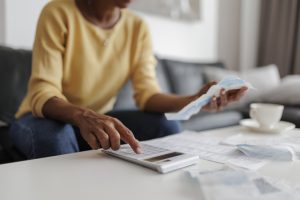 Additional international car shipping costs to consider
Moving a car abroad can be an exciting adventure – but it's not without its costs. To help keep your car relocation costs in check, here is a closer look at some of the most common expenses associated with moving a vehicle overseas:
Shipping Costs

Loading (If you're shipping a container)

Taxes & Duties

Customs Clearance Fees

Insurance

Pickup & Delivery costs
Many countries require foreign drivers to register their vehicles with local authorities once they arrive at their destination. While this could be relatively inexpensive, do your research in advance!
How much are customs fees, taxes, and duties?
Whether you'll pay tax and duty when shipping a car overseas depends on the country. Some countries will levy taxes and duties on vehicles imported from abroad, while others won't.
The best way to find out is to contact the customs office of the receiving nation before your car sets sail – that way, you'll know how much money you need to set aside for any additional charges. And remember: other expenses may also be associated with importing a car! So ensure you're up-to-date with all costs before taking the plunge – otherwise, you could end up in hot water (or worse, hot debt!). Good luck navigating these choppy waters!
Should I get international car shipping insurance?
Your vehicle may be loaded on a vessel in choppy waters for days. First, check with your insurance company on what they will cover. If they don't cover international auto shipping, contact a shipping company that offers insurance.
You will have the option of all-risk or total-loss insurance. All-risk insurance is full coverage, whereas total-loss insurance will only cover the complete loss of your vehicle.
Most international auto shipping companies offer insurance, but you should always double-check before shipping your car overseas.
Other affordable international car shipping services
There are other ways to ship your car abroad, all while saving a few bucks, and a consolidation service is one of them. A consolidation service is a shared container. You will share space with others shipping to the same destination country.
The beauty of a shared container is that your vehicle won't be exposed to the elements, and the costs will be less than half of getting a single container. Most international car shipping companies offer consolidations worldwide.
The average cost of international auto shipping in a shared container will run you between $1500 to $3000. the destination country and service will be the most significant cost factors.
Also Read: How much will it cost to ship my car overseas?
What are other ways to ship my car overseas?
Below is a list of international car shipping services from least expensive to most expensive:
Roll-on Roll-off (RORO): RORO is the cheapest way to ship your car abroad. Your vehicle is loaded on the deck of an auto transport vessel. You will need to arrange transportation from both port locations.
Consolidation: A shared container is a great way to save money while keeping your car enclosed. Most international moving companies offer consolidation services worldwide.
Sole container: An exclusive container would be your best option if you have household goods and a car. The cost can average between $3500 to $7000.
Shipping a car by air: Air shipping is the cheapest but quickest mode of transportation when shipping a vehicle overseas.
It's always best to speak with the international car shipping company of your choice regarding the details of your move.
Can I ship a non-running vehicle abroad?
The answer is a resounding "maybe"! While shipping a non-running vehicle overseas isn't as straightforward as shipping a standard car, it's doable. If you've got an inoperable vehicle that must be sent abroad, the first step is to contact an international auto transport company specializing in shipping cars abroad.
They will have all the expertise and experience necessary to get your vehicle from Point A to Point B. safely. It'll cost more than transporting a running car, but you won't have to worry about breakdowns or repairs along the way! So if you're wondering whether you can ship a non-running vehicle overseas – the answer is yes – with proper planning and preparation, you can get your vehicle to its destination without a hitch.
Can I transport a brand-new vehicle to another country?
If you've ever dreamed of taking your brand-new vehicle on a grand international adventure, look no further! Shipping a brand-new car abroad is possible if you know the proper steps. So with everything in order and some help from the experts, your car will be cruising down foreign roads in no time.
Ensure you have all the paperwork in order – it's not like packing a suitcase for a weekend getaway. It would help to be appropriately licensed and insured before shipping your car abroad. Additionally, if you're financing the vehicle, you will need a lien letter from your bank stating that you can export your vehicle abroad.
Who are the best international car shipping company?
According to several third-party publications, International Van Lines, Allied Van Lines, North American Van Lines, and Atlas Van Lines are the best international auto shipping companies in the US.
The listed companies have a long-standing record of providing quality international moving services for household goods and international car shipping. Additionally, they maintain an excellent reputation with the Better Business Bureau. It's always good to compare up to three international car shipping quotes.
Checkout: The best international car shipping companies in the US
How do I find a reputable international auto-moving company?
Finding a reputable international mover can be a daunting task! There's much to consider when shipping your car abroad: cost, professionalism, experience, and reliability. But don't worry – with these tips; you'll be ready to find the perfect partner for your next big move.
First off, make sure you're asking around and doing your research. Ask friends or family who've recently moved for recommendations and then do some online browsing of moving companies that might fit the bill. Look at customer reviews, check out their website and social media profiles, and read up on their services and policies – it's crucial to get an overall sense of what they offer before making any decisions.
Next, take your time in selecting the right company for the job. Ask questions, get quotes and compare costs – this will help you find the most economical option for your move. Please review all the details with the mover before committing; ask about their experience in international moves, insurance coverage, and any additional fees or charges that might arise.
Finally, always review the contract carefully and get everything in writing before signing anything. Be sure to keep copies of all documents related to your move – this way; you'll have something to refer back to if any issues arise during or after the move.
Finding a reputable international mover can be manageable! With a bit of research and asking around, you'll soon be ready for your next big
The cheapest way to ship your car abroad (Conclusion)
Roll-on Roll-off is the cheapest way to ship your car abroad. Additionally, the time of year and international auto shipping company you choose can help save you money.
Shipping a car overseas doesn't have to break the bank. It's essential to start planning and prepping early and have all required documents handy for a smooth transition.
Ensure you have your vehicle washed and maintained, and remove any loose items in your car. Lastly, make sure you get up to three international moving quotes for comparison.
International Van Lines offers international auto transport worldwide. You can request a rate by filling out an online form or calling us for more details. We wish you the best of luck with your exciting new venture and look forward to serving you.