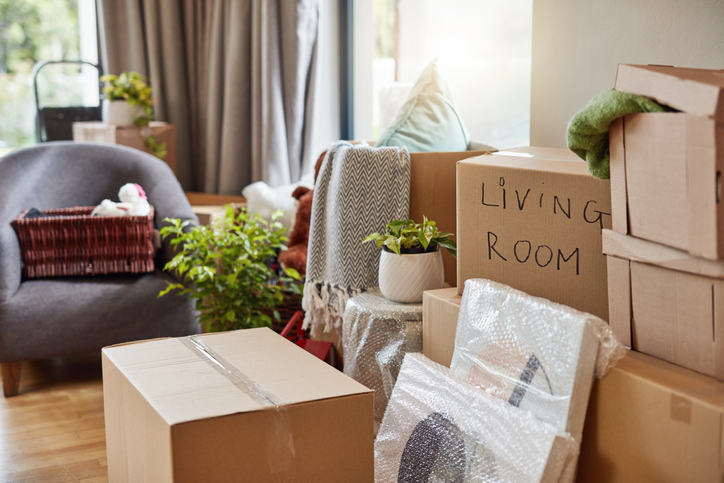 Learn How to Pack for a Small Move
Moving is a stressful process even if it is just a small move. It is time-consuming and can feel so overwhelming that you don't know where to start.
Thankfully, packing for a small move is straightforward. If you implement the tips and tricks on this list, you'll be packed up and ready to move in no time!
After you read these tips you will be ready for moving day.
Get Rid of Unwanted Items
There is no better time than when you're packing for a small move to get rid of any items you don't want to bring with you to your new home.
You don't notice how much you own and how much you bring into your house until you go-to move. You find items you forgot you had and items you thought you had already gotten rid of.
Some of the top things you should consider getting rid of before moving include:
Clothing that doesn't fit or is no longer in style
Outdated or broken electronics
Kitchen items you have multiples of
Spices you never use
Excess Tupperware containers
Books you won't read again
DVDs
Toys your children have outgrown
Holiday decorations you no longer use
Gifts you've never use but felt obligated to keep
Before you put anything in a box to move to your new home, consider when you last used it and how likely you are to use it again. If you have any questions about packing you can also speak with the national moving company of your choice.
Have a Packing Plan
Even though you're only packing for a small move, it is important to have a packing plan. This helps you pack efficiently and in an organized manner.
You should pack items you need the least at the start of the packing process and leave important items until the last possible minute.
Your packing plan should also include a schedule of when you're going to start packing when you'll pack each room, and when you'll be fully packed.
Find Free Boxes
One of the best parts about packing for a small move is you don't need many boxes, and you should be able to find enough free boxes for your entire move.
There are tons of places you can find free moving boxes. Many of them have a limit of how many boxes you can take in a day, but that shouldn't be an issue for your small move.
Some of the best places to find free moving boxes include:
Your local liquor store
Costco
Starbucks
Community Facebook groups
Your local classifieds
Dollar stores
U-Haul even has a program called customer connect where customers can leave their moving boxes for somebody else to use for free.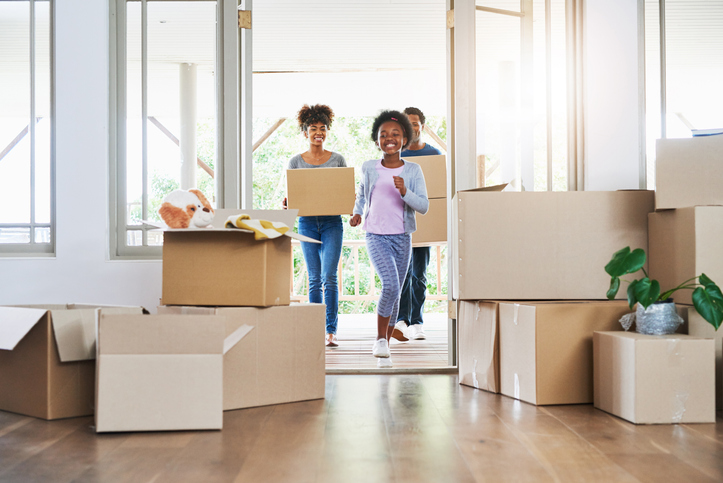 Clearly Label Boxes
You may think you don't have to label your boxes when packing for a small move, but that isn't the case. No matter how many boxes you have, the unpacking process is always easier when your moving boxes are labeled.
Writing what is in the box and what room it belongs in means you can put the box in the right room, so you don't have to lift heavy boxes from one room to another when unpacking.
You can also consider using a color system when you put a certain color of sticker on each box for a particular room. For example, you could put a purple sticker on every box with kitchen items.
Anything you can put on the outside of the box to help identify what is in it and where it belongs makes a world of difference when unpacking.
Organize Boxes for Your New Home Not Your Current Home
If you're planning to organize or decorate your new home differently than your current home, you should pack your boxes according to where items will go in your new home.
This, again, makes the unpacking process incredibly easy and efficient.
Use Towels and Blankets to Protect Breakable Items
Instead of putting all your towels and blankets into the same box, consider using them to protect your breakables.
You can wrap your dishes and other breakables in your towels. Towels and blankets can also be used to fill any empty space in your boxes to prevent your items from moving around while being transported to your new home.
Use Pots to Store Small Items
You probably have a bunch of small, loose items you have no idea how to pack. Most people throw them all into a box, but using your pots to store these items while moving is a better option.
They are contained in the pot, so there is less chance of them moving around and accidentally breaking.
Just be sure your pots have a lid, and you tape the lid shut.
Leave Items in Your Drawers
If you're taking your current dresser or cabinet to your new home, you may want to leave any lightweight items inside the drawers. This makes unpacking extremely quick and easy.
To keep the drawers from opening, use plastic wrap around the tops of the drawers. After that, add a layer of heavy-duty stretch tape and wrap it around the outside of the cabinet.
This stops the drawers from shifting when you pick them up to move them and while in transit.
Pack a Bag of Essentials
Even though you're only packing for a small move, you most likely won't have the energy to start unpacking the day you move into your new home.
You should pack a bag of essential items like a change of clothes, a toothbrush, and medication that you can easily access and live out of for the first few days after your move.
You can unpack at your own pace and not feel rushed to find any item you can't live without.
Conclusion
Packing for a small move is similar to packing for a large move. You go through the same process just on a smaller scale.
Following traditional moving tips like using towels to protect breakables and newer hacks like packing small items in pots will help your move go smoothly and make the unpacking process quick.