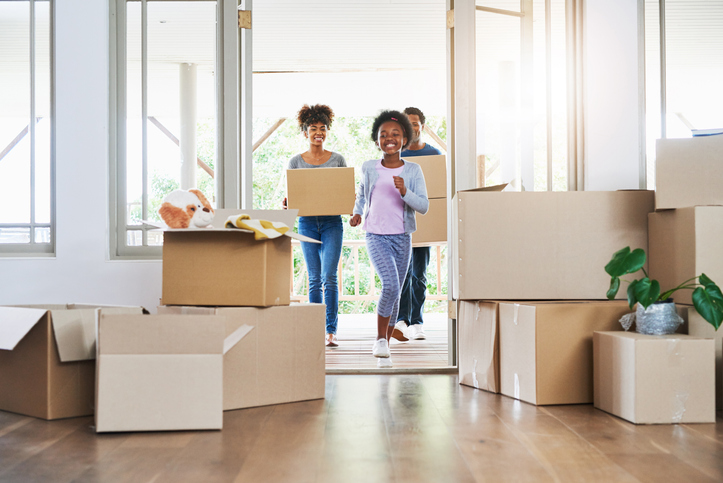 Find the cost for a small out-of-state move and how it works
Are you moving out of state with a small number of items? If so, it can be a challenge finding a mover. Most moving companies have minimums, and those willing to do it will charge you a lot of money.
The good news is we have a solution. As a national moving company, we would turn down requests for small moves daily. We had to come up with a cost-effective solution, and that we did.
If you have a one-bedroom or even less, we can move your stuff out of state and a reasonable cost and in a reasonable time frame. The cost for a small out-of-state move will vary based on what you have, but we have an economical solution.
How much does a small out-of-state move cost?
Quick Answer: The average cost for an out-of-state move, one-bedroom or smaller, is $1200 to $2000. The service you require, the move size, and the mover you chose will be the main factors in moving costs.
Most people with a small move assume that it's easier than a more significant move. However, small out-of-state moves require more planning and prepping for less money. The majority of out-of-state movers don't offer small move options, and those with a minimum cost make it not worth it.
The good news is that we created a solution and have a reasonable cost for a small out-of-state move. Below are some examples of what you can expect to pay for a small state-to-state move.
Also Checkout: Calculator for Out-of-State Moving
Boxes
$

900-1200

20-30 Boxes

Out-of-State
Furniture
$

1300-1600

3-6 pieces

Out-of-State
1 bedroom
$

1500-2200

1 Bedroom Apt

Ou-of-State
2 bedroom
$

1800-2800

2 bedroom apt

Ou-of-State
Why are small moves different than large moves?
Quick Answer: Small moves go into a consolidated truck. There will be other moves in the same truck as yours. Moving companies have to wait until they have enough volume to justify the trip.
However, our solution is a bit different. We have our local agents pickup and crate your small move. We then arrange delivery with one of our freight drivers. It is not only more cost-effective, but it's also more effective in terms of items not getting damaged.
The cost for a small out-of-state move will be dependant on how many crates you use.
How long will a small move take to deliver?
Quick Answer: A small out-of-state move can take an average of 8 to 12 days. However, if you're moving to a neighboring state, it will be a lot quicker.
Most moving companies that offer consolidated service can take up to 21 days for delivery. Our moving solution for smaller moves is quicker because of how we transport your household goods. Instead of having to wait and fill up a consolidated truck, we can ship right away. The cost for a small out-of-state move will also be less expensive than a traditional move.
Transit times for small moves can vary based on several factors. The time of year and the size of your move can affect how long your move takes. You can expect lengthier transit times during the peak moving season.
*** Estimated Transit Times***
| | |
| --- | --- |
| 200-400 miles | 5-7 days |
| 500-700 miles | 7-9 days |
| 800-1000 miles | 10-13 days |
| 1100-1300 miles | 14-16 days |
| 1500- 2000 miles | 15-17 days |
| 2500 + miles | 15-17 days |
Should I self-pack or have my movers pack my boxes?
Quick Answer: Get an estimate for packing and self-packing. Take a look at the price difference and decide if it's worth it. There are many benefits to both options. Your budget and time will be the determining factors.
The pros and cons of self-packing for a move vary. Self-packing will save some money. You can also keep track of each box and how you pack them. Ultimately, you would be responsible for how your items arrive at your destination, and some people prefer that.
The upside of having a professional pack is that you don't have to do anything. The movers will pack everything from your clothes to your dishes. Movers are trained on how to pack in a way to avoids damages. You will also have better insurance options. The cos for a small out-of-state move is minimal, so you should consider it.
Do small out-of-state moves include insurance?
Quick answer: Moving companies offer insurance as an option. If you chose to opt-out of the insurance, you would get released value protection of 60 cents per lbs per article. A mover can't be held liable for full value replacement if you do not get insurance.
If you have homeowners or renters insurance, you may want to check if they cover your move. The cost for a small out-of-state move depends on the size of your move. The valuation is generated based on the weight of your move, but you do have an option to purchase additional insurance.
Insurance is recommended for all out-of-state moves.