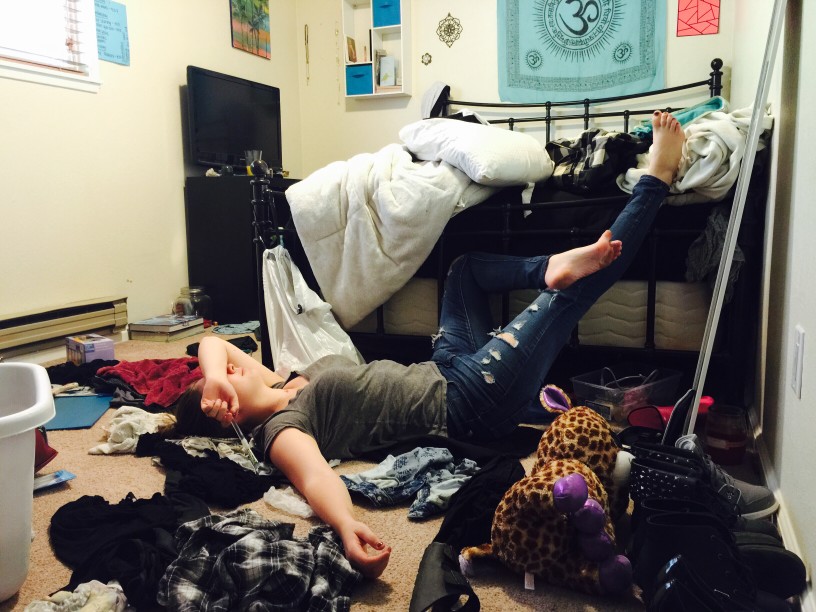 HOW TO TREAT MOVERS ON MOVING DAY
It comes as no surprise that moving made the list of most difficult things someone will experience in a lifetime. Moving to uncharted territory, organizing your household goods and contacting vendors can take a toll on the strongest. But you should know how to treat movers on the day of pick up.
Remember that lifting, packing and driving long distances is not always bright. Movers work very hard and get paid very little for what they do. This article will explain different ways on how to treat movers, so you and they can have a more comfortable experience. You can also check out his article on long-distance movers.
1.LET THEM DO THEIR JOB
Most people feel the need to micromanage movers when they arrive on the day of pick up, and understandably so. You have to remember that they're well trained and came to do their job. It's always okay to offer some direction, but following them around barking orders will have an adverse effect. They're going to be handling your household goods, and you want them to be happy. Statistics show that happy workers perform better.
Offer them some smiles and be polite. Trust me; you will get a better reaction then spewing your stress on them. This article on how to treat movers will come in handy. Try and be strategic on how you work with your moving company. The moving industry, in general, is very stressful and yelling and screaming will not work toward your benefit.
2.BUY THEM LUNCH
We understand that hiring a moving company is already an expensive luxury, but buying the crew lunch speaks volumes, especially for more time-consuming moves. There will typically be a three-person crew depending on the size of your home. The team will most likely spend the majority of the day packing, loading and prepping your household goods and a hungry mover will not be as effective.
Instead of ordering them pizza like most people do, offer to buy them subs or Chipotle. As you can imagine they eat pizza all the time and a nice change will put a smile on their faces and keep their stomachs nice and full. These are some basic tips on how to treat a mover.
3.TIPPING YOUR MOVERS
The question on how much to tip movers comes up frequently. There's no magic equation; in fact, it's not mandatory. However, we believe you should leave the movers with a respectable tip, but only if you're satisfied with the service. Letting the movers know in advance that you plan on leaving a tip provided they do a good job is a great way to start. It will put a little more pep in their step. Remember that most movers get paid an average of $15-$17 per hour and they much appreciate the bonus.
Here are some basic guidelines. If it's a half day (4 hours), then $25 per person would be considered appropriate, and If it's an all-day move (8 hours), then $40 per mover would be great. But if you have a massive movement that requires hours of backbreaking work, then you can add some additional on the tip. Remember that tipping is a bonus and not part of the expense so make sure they do an excellent job before rewarding them. You can also read this article on tipping your movers.
4. HOW TO TREAT MOVERS IF YOU HAVE AN ISSUE
We want to think that all movers are fantastic, but that's not always the case. Just like anyone else, they can have a bad day, and it can show in their attitude. If you have an issue with a mover, don't take it up with them. It's suggested that you contact your relocation coordinator to let them know. The moving company you hire will handle the mover appropriately so you should never take it upon your hands to get into a confrontation. Although this is not a common occurrence, it can happen, and you should be educated on how to treat a mover.
5. THE CONSENSUS – HOW TO TREAT A MOVER
Whether you're planning a long distance, international or local move, you will need to deal with movers. No one likes having strangers in their house, especially handling their possesions. The movers are the face of a company, and the goal is that they perform at optimal levels. Treat the team well, feed them and offer them a tip provided they do a good job.
Keep in mind that the quality of a moving company will determine the outcome of your move. Here at
International Van Lines
, we provide background checks, training, and performance bonuses to motivate our crew. Not all moving companies are created equal, and we recommend visiting the
DOT SAFER
website before choosing a moving company. We hope the article on how to treat a mover helpful and we wish you the best of luck with your move.