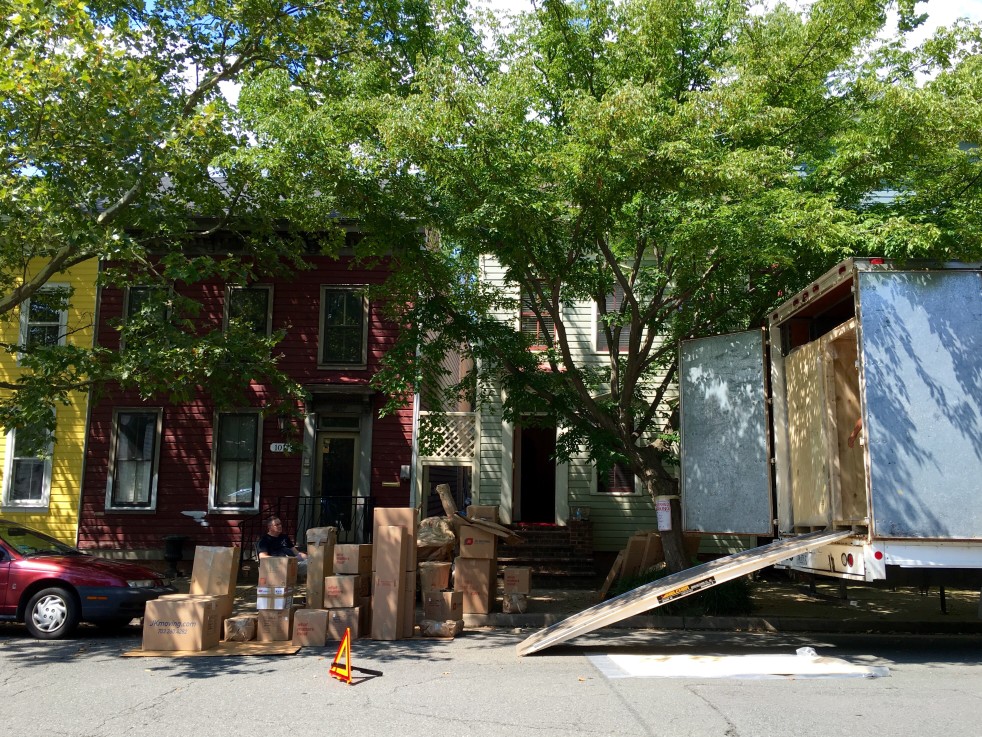 SELF PACKING IS A GREAT WAY TO REDUCE MOVING COSTS, BUT IS IT WORTH IT?
Here are some pros and cons of self-packing
Hiring a moving company is an expensive luxury, so we all want to find ways on how to cut costs. One of the most common methods of reducing your moving expenses is to self-pack. But is self-packing for a move worth it? In this article, we will go over the pros and cons to help you figure out if it's worth your time and energy. You can also check out this article on finding free packing supplies.
THE PROS OF SELF-PACKING
Some people get weird about having strangers pack their personal belongings, and understandably so. Whether you're moving locally or cross country, you'll have to deal with strangers in your home lugging your furniture around. A great pro of self-packing is that you can organize your things how you want them. Movers look at your move as a job, and they're going to use the most effective method to pack promptly. Through the packing process, things may get mixed and unorganized which will make the unpacking process unpleasant.
Another benefit of self-packing is that you'll save some money. You can purchase packing materials at any local home depot, Uhual or directly from our website. Also, check out this article on finding free packing supplies. Another reason why people self-pack is privacy. Some customers don't want strangers going through their draws and packing personal items like their clothes. This article on how to treat movers on moving day will help you reduce some stress. Check out some packing tips.
THE CONS OF SELF-PACKING
Packing for any move can be a strenuous and time-consuming task. You will need to purchase packing materials, organize your clothing and come up with somewhat of a game plan. So is self-packing for a move worth it when you can hire a moving company to send a three-person crew to get the job done promptly? The question is – do you have the time? Moving is already stressful and very time consuming and then throw packing in the mix.
To have a semi-smooth experience at the destination, we recommend organizing your boxes room by room and item by item. As an example, if you're packing dishes write kitchen on the top of the box and dishes on the side, so unpacking is not complete chaos. We would also suggest making an inventory list with box numbers so you can keep track of everything you have and match it with the mover's article list. So, do the math and see if packing yourself is worth the time, effort and money.
THE CONSENSUS – IS SELF PACKING FOR A MOVE WORTH IT?
Is self-packing for a move worth it? The short answer is yes and no. There are many benefits of having your moving company proffesionally pack for you. You'll save time to focus on more important things such as changing addresses, shutting off cable and getting to know your new destination. The downside is it will increase your moving cost. We understand that moving can be expensive so crunch the number and see if it's worth it for you. If you have any questions on the best packing methods feel free to contact one of our relocation coordinators.
Helpful Links:
Moving Checklist
Affordable Moving Companies
Will I end up paying more for my move