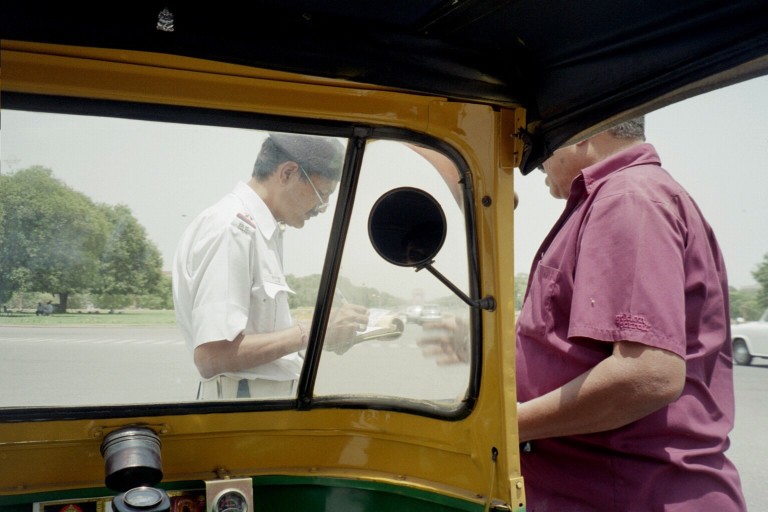 DON'T BE A VICTIM – HERE ARE THE TOP 5 MOVING SCAMS
Top 5 moving scams and how to avoid them
Top 5 moving scams – A simple Google search will reveal some gut-wrenching stories of moving scams. Just like most industries, people have figured out a way to cheat customers. In this article, we will provide you with the top 5 moving scams and how you can avoid them. We will also provide some resources to help you research moving companies. Whether you're searching for long-distance movers or an international relocation company, there are certain red flags you should look for before paying a deposit. You can also check out this article on the dark side of the moving industry.
1.PHONY WEBSITES THAT LOOK ATTRACTIVE
It's 2019, and online marketing is stronger than ever before. Moving companies are spending thousands to get top placement on Google Ads or buying leads from third-party providers. The problem is that there is no verification process and anyone can claim to be a mover. It costs about $600 to have a basic website built that will make a company look like a million bucks. They use stock images of trucks, claim they're the best in the business and post fake reviews to appear legitimate. This is why it made the list of top 5 moving scams.
Most people assume that a business that claims to be a moving company is, but that's far from the truth. These so-called relocation companies don't own or operate trucks, many works out of their bedroom, and they have no intention of providing a quality moving service. Once they've secured your credit card number, it all goes downhill from there. Below we will give some solutions to avoid the top 5 moving scams. You can also read this article on
getting an accurate moving quote
.
2.MOVING COMPANIES VS. BROKERS
Being a moving broker is not illegal or considered a scam; however, a company that claims they will be packing and hauling your household goods that don't own trucks is. A moving broker must let you know that they will be outsourcing your move and mention it on their website as well. It's the law of the Department of Transportation and is punishable by hefty fine and or jail time.
A moving broker must locate the best carrier for your specific needs. They will not take any responsibility for damage, and all claims must be made directly with the mover. We're not saying that all moving brokers are wrong, but most of the time they're not necessary when you can call a local company to handle your move directly. We suggest checking the DOT Safer website for company credentials and complaint history. You can also read this article on movers vs. brokers.
3.FAKE REVIEWS AND HOW TO SPOT THEM
First off, if a moving company has some negative reviews online, it doesn't make them a scam. Humans handle moves, and people make mistakes. As an example, we manage over 10,000 movements annually and have a complaint record of less than 1%. Also, keep in mind that someone is more likely to leave a negative review vs. a positive review. Fake reviews, however, made the list of top 5 moving scams.
As they say, you can't always trust what you read on the internet. If there is a system in place, people will find out how to cheat it. Companies have figured out a way to post fake reviews across various websites to appear legitimate. If you come across a moving company that shows nothing but five stars across the board chances are they're cheating the system. There is no way to maintain a five-star rating, especially in the moving industry. You can also check out this article on best moving companies for 2019.
4.LOW BALL MOVING QUOTES – HOSTAGE LOADS
Low ball moving quotes is probably the most common issue and made the list of our top 5 moving scams. The bait and switch tactic is one for the ages. A moving company will offer you a low price, you bite, and they hook. Once they have your goods, they will charge you more money and won't release your assets until you pay. It's a very easy scam to avoid by doing some basic research before hiring a moving company. Check out this article on how to get an accurate moving quote.
Spend a few minutes, do a google search, visit the DOT website and get a feel of the company you're dealing with. If a moving company's giving you a beautiful price chances are you're about to be a victim. The DOT calls it a hostage load, and it's highly illegal. The problem is that the DOT is underfunded so most companies get away with it even if you make a complaint. Check out this article will I end up paying more for my move.
5.HOW TO AVOID THE TOP 5 MOVING SCAMS
Hiring a moving company can be an expensive luxury, and the last thing anyone wants to deal with is a moving scam. It's imperative that you research a moving company through an online search and the DOT. Consider how long companies been in business, whether or not they're a mover or broker and what their overall reputation looks like. Price shopping is the number one issue we see in the industry. People assume that all moving companies are created equal, but that's not the case.
If you get three moving quotes and one stands out as being significantly less expensive, chances are you're about to be scammed. Moving is not one of those things that can be taken lightly. Coming across a rogue mover can change the dynamics of your entire experience for the worst, and that's not worth trying to save a few bucks. We hope our article on the top 5 moving scams helps you with your journey. We wish you the best of luck with your move.