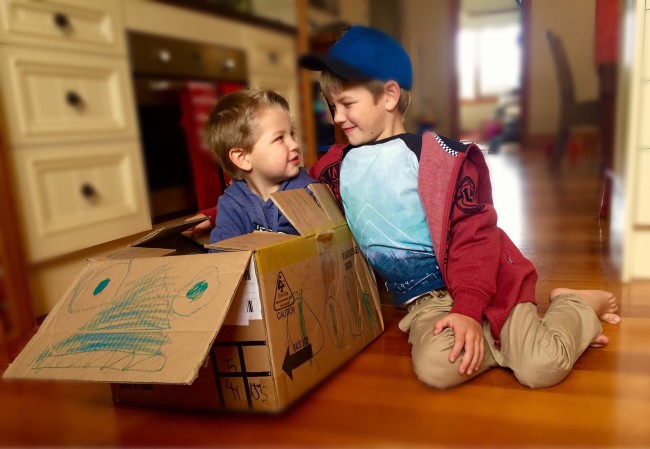 BEFORE CONTACTING A MOVER, IT'S GOOD TO KNOW THE AVERAGE COST OF A CROSS COUNTRY MOVE
This article will give you some knowledge to help you navigate.
Hiring a long distance moving company can be an expensive luxury. Before you blindly start contacting moving companies for quotes, you should know the average cost of a cross country move. In this article, we will provide the average price of hiring a moving company along with expenses associated with a cross country move. An excellent example of a cross country move would be from New York to California, or Washington to Florida – as an example.
Many variables can affect the total cost of relocating and the expenses mentioned below are not guaranteed. We're providing some estimates of what you can expect for educational purposes. First, we highly recommend you only deal with the best moving companies. There are too many scams in the moving industry, so this post is specific to quality companies only. We would recommend researching a company on the DOT SAFER website before you call. The average cost of a cross country move is dependant on several factors. You can also check out this article on the dark side of the moving industry.
WHAT WILL AFFECT THE COST OF MY MOVE?
Many variables can affect the average cost of a cross country move. The number one factor would be move size. Moving companies base their pricing on weight or cubic feet, so the more you have, the more you will pay. You can check out this article on weight vs. cubic feet. Another line item that can affect your cost is packing. You will have the option of self-packing or pay for professional packing. The distance of your move can also change the price.
We understand that hiring a moving company can be costly, so some simple ways of cutting cost would be self-packing and minimizing the load. You can either hold a garage sale or contact a local charity that will pick up your unwanted items for free. Check out this article on charities that will pick up your stuff for free and find free packing supplies.
AVERAGE COST OF A CROSS COUNTRY MOVE – SELF-PACK/FULL PACK
Whether you're moving from New York to California or Washington to Florida the average cost of a cross country move will be similar. Below are some rough estimates of what you can expect for a self-pack long distance move. Please keep in mind that these are just estimation and different factors can change pricing. Read our article on
understanding your estimate
.
BEST WAY TO GET AN ESTIMATE FOR A CROSS COUNTRY MOVE
Most people assume that all moving companies are created equal, but that's not the case. Approximately 35 million American's move each year and complaints are on the rise. The one complaint that leads the pack is additional charges. It's important to do your homework before hiring a cross country moving company. The biggest mistake that people make is going for the lowest quote. If you get three estimates and one is significantly less expensive, chances are you're low balled. Low balling is when a moving company will send you an attractive price to reel you in and then charge more after pick up.
We always suggest researching a company on Google, but also visit the
DOT SAFER
website to find out the years in business, complaint history and whether or not a company is operating legally. Do not waste your time submitting your information on lead generation website because they don't scout companies before signing them up. These are just a few simple tips for your long distance move.
MOVING COMPANIES VS. BROKERS – WHAT'S THE DIFFERENCE
Moving companies own and operate the trucks & crews that handle your cross country move, whereas a broker will help you locate a moving company for a fee. Not all brokers are bad, but the main discussion is whether or not they're necessary for the moving industry. If you have a computer, you can find a moving company.
Beware of moving brokers posing as moving company. It's considered highly illegal and punishable by fines and possible jail time. If your move is being outsourced, you should know about it. It's not a crime to broker a move, but it is to lie to a customer. You can find out whether or not a cross country mover is a broker or carrier by visiting the DOT website. We wish you the best of luck with your move. If you have any questions, please feel free to contact us at any time. You can also check out this article on the top 5 moving scams.
MOST COST EFFECTIVE TIME OF YEAR TO MOVE
Like most industries moving has a peak season. The peak for moving official starts on May 15th and runs until early September. The main reasons are due to schools being out, housing market and weather. The majority of cross country moves are done during the summer time and due to the demand moving companies raise their prices by 30%.
If you can, we would recommend moving during the winter time when trucks are less busy, and rates are less expensive. You will also get better customer service due to the lack of moves. You can read this article on moving during peak season. Also, check out our moving checklist. It will help you prep for your cross country move.