Your Trusted International Movers
International movers require knowledge, experience, and know-how. Learn everything you need to know about hiring an international moving company.
International movers require skills that a local or long-distance moving company may not possess. Understanding the international moving process, customs clearance, and your destination country equates to a positive outcome.
This article aims to give you the information you need to make an informed decision. You will also find a list of the best international moving companies in the US and frequently asked questions about moving overseas.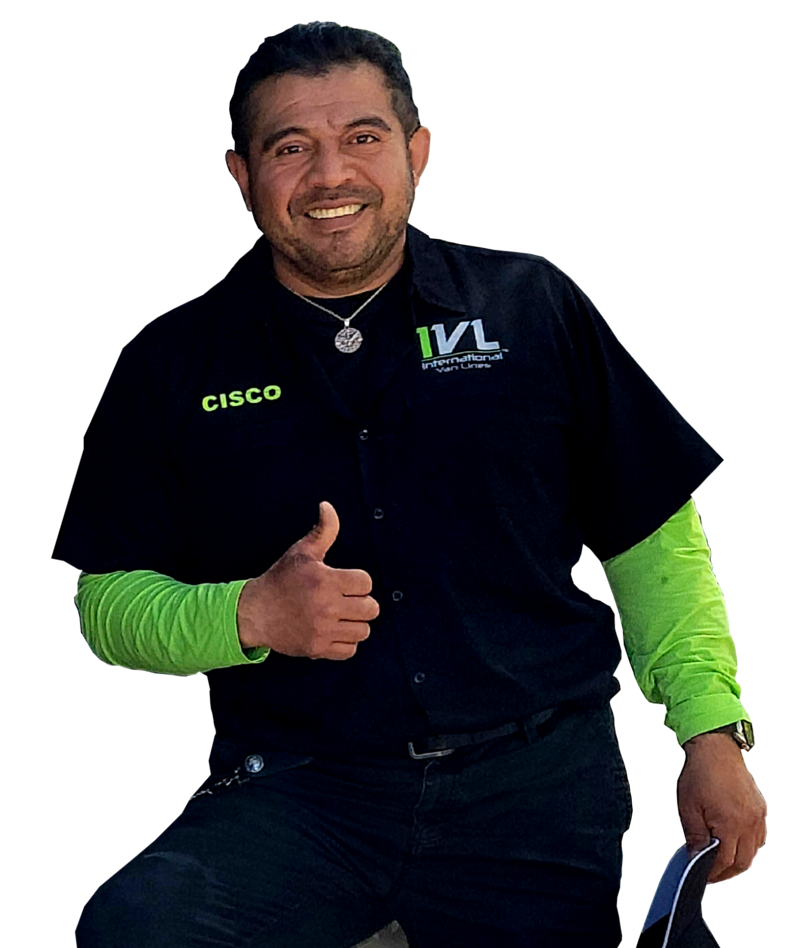 How to find reliable international movers? 
The first step in finding a reliable international moving company is to research. Use the below tips before committing to an international mover: 
1. Check for the proper licensing: A company that sells international moving services must have a license with the Federal Maritime Commission (FMC). You can call or check the FMC website to confirm they're up to date with their license and required bond. 
2. Check online reviews: It's always best to perform a Google search to see the types of consumer complaints a company gets. However, take into consideration years in business and company size. A larger company rarely has fewer complaints than a small international moving company. 
3. Ask the right questions: Moving overseas requires knowledge of the process and destination country. Ensure you're asking the right questions to gauge their understanding of the international moving process. 
4. Always read the fine print: Some global relocation companies will leave out certain charges to make an international moving quote attractive. Read the fine print in your estimate to ensure you're getting what you need.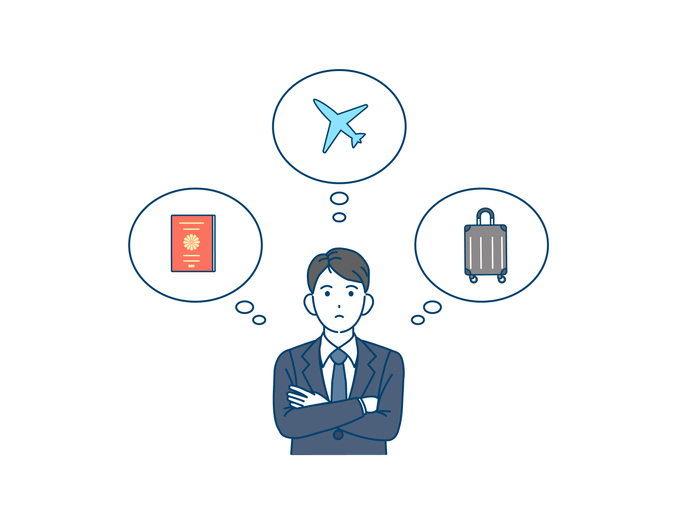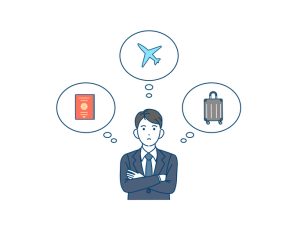 How to prepare for international movers
1. Set a budget: When you begin planning your move, the first step is to set a budget. It will help you determine what international moving services you can afford. 
2. Get three quotes: Once you've decided on your budget, it's time to start getting quotes from international moving companies. Be sure to get quotes from at least three different companies so that you can compare prices and services. 
3. Choose the right company: After you've gathered quotes from international movers, it's time to choose the right one for your move. Be sure to consider the cost of the move, the services offered, and the company's reputation. 
4. Make a list: Once you've chosen a moving company, it's time to start making a list of everything you need to do before the move. It may include packing your belongings, canceling utilities, and getting travel documents in order. 
5. Pack wisely: When it comes to packing for your move, there are a few things you'll want to keep in mind. First, pack your belongings in sturdy boxes that can withstand the journey. You should also label each box with its contents and your contact information so that it can be easily identified if it gets lost during the move. Finally, pack fragile items with extra care to prevent them from breaking during transit.
6. Have a plan: On moving day, ensure a plan is in place so everything runs smoothly. It may include having your belongings packed and ready to go, having your travel documents in order, and making arrangements for transportation to your new home. Be sure to communicate your plan with your international moving company so they can prepare.
How much do international movers cost? 
International movers average $2000 to $12,000 for their services. The most significant cost factors are the destination country, move size and service. You can use the below cost average for planning and budgeting: 
Average cost of door-to-door ocean freight
There are ways to save money on an international move which we will get to later. However, if you're in the planning stages, these costs will more or less give you an idea. 
It would be best if you also read: The average cost of moving overseas
Who are the best international movers?
According to several publications such as Forbes, US News, and Move.org, the best international moving companies are International Van Lines, Allied Van Lines, Atlas Van Lines, North American Van Lines, and United Van Lines. 
The best international moving company can be a toss-up. However, conduct research and make a decision based on your feeling. Any companies listed here are reputable international moving companies and can provide an effective international relocation. 
What's the cheapest way to ship my stuff overseas?
Ocean freight is the most economical mode of transportation for shipping household goods overseas, and your volume will determine the container size or consolidation size. See full container load dimensions below: 
If you have 600 cubic feet or less, chances are you will ship in a consolidated container which means you will share a container with others heading to the same destination country. 
Tips to save money when hiring international movers
International moving services are costly, so understanding ways to save money is crucial. The best international movers should walk you through the estimate during the quoting process, but you can use the tips below to save money on your move: 
Get rid of unwanted stuff: Lightening your load is the best way to save money on your international relocation. The less volume you have, the less your cost will be. You can donate your good to a non-profit or sell them online for some extra cash. 
Consider self-packing: Although not advised, you can consider self-packing. Packing services can be costly. You can purchase boxes from any local Home Depot or Walmart. However, you may want to get instruction from the international moving company of your choice. 
Ask about service options: A door-to-door move will be the most expensive service. You can consider looking into a port service that will help reduce the cost of your overseas move. 
As for a discount: Most international movers understand that moving to a new country can be costly. Ask your international relocation company about any deals; you may be surprised!
Should I self-pack for my international move? 
You can save money when self-packing for an international relocation, but you should understand the risks before deciding. Below are the main reasons why people hire professionals to pack their household goods: 
Insurance: If you choose to self-pack, you will be limited on your insurance options. You will only be entitled to total loss coverage. 
Experience: The best international moving companies are trained in packing and protecting your household goods for an international move. 
Time-Consuming: If you're in a hurry, then self-packing may not be the way. It can be time-consuming and labor-intensive. 
That said, self-packing for an international move will help you save money; however, you should seek the advice of an international moving company on how to pack adequately. 
International moving insurance and how it works
If you're moving your household goods overseas, you may want to consider moving insurance. It's provided through a third party like Unirisk but is overseen by an international mover. Below are your insurance options when moving overseas: 
All-risk insurance: If an international moving company professional packs your household goods, you're entitled to all-risk insurance. It's the best international moving insurance. It will cover the declared value of your items. 
Total loss insurance: if you self-pack, you can get total loss insurance. Total loss coverage will only cover the value of your move if it's considered a complete loss. 
It's always best to speak with your international mover about their moving insurance and how it works. 
How to compare international moving movers quotes
You must know what to look for to compare international moving quotes properly. Once you have estimates from all of your desired companies, you should look them over and compare services, exclusions, reputation, and cost. 
Check Services: Make sure that services are comparable. It's easy for a company to be less expensive if they offer a door-to-port service instead of a door-to-door service. 
Look at the exclusions: After getting international moving quotes, you should always look at the fine print. A company may seem less expensive if it leaves out specific customs clearance and port charges. 
Ensure the volume is accurate: Always look at the estimated volume or cubic feet. Make sure that each international moving company is more or less the same volume. 
Ask about hidden charges: After receiving your price quotes, you should call the international mover and ask about any hidden charges or potential costs that may arise. 
Follow these steps, and you'll be able to compare different international moving estimates properly. 
How long does an international move take? 
An international move can take 4-8 weeks for ocean freight and 1-3 weeks for air freight. It's best to speak with international movers about transit times, but you can use the below chart to get an idea.
Shipping time frames vary based on the size of your move, destination, and the international movers you speak with.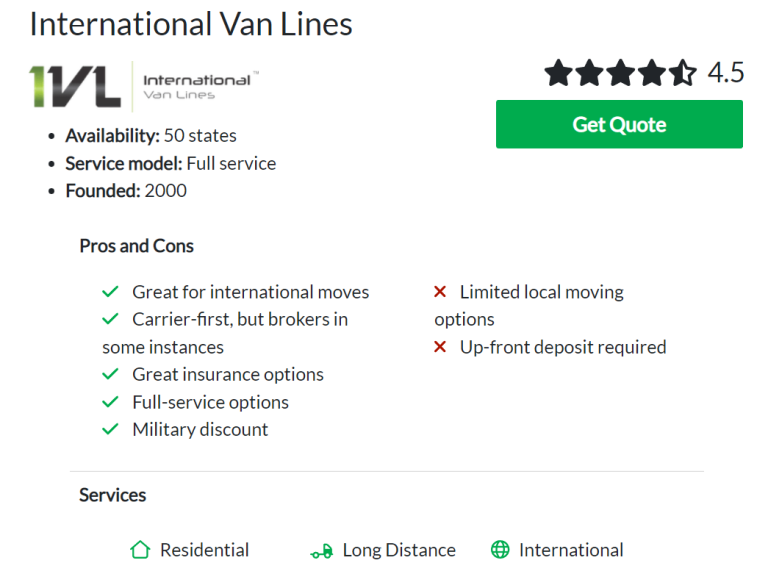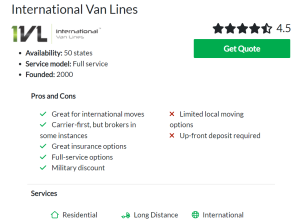 Where should I look for international movers' reviews? 
The top moving companies have reviews all over the internet. However, there are only a few trusted sources that you can rely on. The review sites mentioned below are from real customers. 
Move.org

Forbes

Mymovingreviews.com

Google

US News
Remember, those removal companies with high volume and years in business may have some negative reviews. However, it doesn't make them bad. 
It's essential to have a realistic expectation about an international move, and global relocation companies deal with issues like delays, damage, and customs inspections. 
The top movers will always face an issue head-on. That is how you differentiate between the best movers and the not-so-good ones. Do your research, and you will have a fine move. 
What do full-service moving companies do? 
A full-service moving company offers packing, loading, local, international and long-distance moving services. Companies like International Van Lines, Allied Van Lines, Atlas Van Lines, North American Van Lines, and United Van lines are full-service moving companies. 
Your international moving costs can vary based on the company you choose. International Van Lines primarily offers international moving services, so our costs may be more economical than our competitors. 
How to prepare for international corporate relocation
If you are preparing for an international corporate relocation, there are a few things you should keep in mind:
Research the area where you will be relocating. It includes finding out about the climate, culture, cost of living, and other important information about your new home.

Make sure you have all the necessary paperwork in order. It includes visas, work permits, and other documents required by your new country.

Start packing early, and be sure to label everything clearly. It will help you stay organized during your move and make it easier to find everything once you arrive at your destination.

Don't forget to inform your family and friends of your upcoming move so they can be prepared for your arrival.
Most international moving companies offer corporate relocation services. However, only look into the best global moving companies for your move. A corporate relocation requires a detailed plan. 
People also ask: 
Do international movers offer the US to Canada moves? 
Most international removals companies offer cross-border moves from the US to Canada. However, services can vary based on the mover's reach. International Van Lines and Allied Van Lines provide service from the US throughout Canada and North America.  
What's the cost of moving from the US to Europe
International Van Lines charges an average of $3500 to $9000 for a move from the US to Europe. You can learn more about the cost of moving from the US to the UK here. 
Can I move to the Middle East with a removals company? 
Yes, if you're going to Cyprus, Lebanon, Jordan, Saudia Arabia, Kuwait, Qatar, Bahrain, UAE, Oman, or Yemen, an international mover can help. Companies like International Van Lines and North American Van Lines offer full container load and less than container load services.
How long do international movers take to Asia? 
If you're moving from the US to Asia, you can expect an average shipping time of 6-8 weeks via ocean transportation. 
Who are the best international moving companies to Australia? 
International Van Lines and United Van Lines offer full container load and less than container load from the US to Australia. You will find their international moving costs competitive amongst the van lines. 
Should I use an international moving calculator? 
An international moving calculator should only be used for budgeting. It's always best to get an accurate international moving quote from a professional moving company. 
FAQ
How much should I tip international movers?
Generally, a practical tip for international movers is $4 to $6 per hour per mover. Or you can tip between 5% and 10% of the total cost of the move and divide it evenly amongst the crew. 
What is pre-move planning? 
Pre-move planning is a discussion with your international shipping company regarding the details of your move, desires, and expectations. It's also known as an international moving consultation. 
Do international movers always include customs clearance? 
Door-to-door international moves will include the customs clearance, whereas you may be responsible for a door-to-port move. It's always best to speak with various international moving companies about their moving process. 
What's the cheapest time of year to move overseas? 
The peak season for international moving companies is between May and August, so international shipping costs may be higher. Moving during the winter is the least expensive time of year to move abroad. 
When should I start planning for my international movers? 
A general rule of thumb is to start planning your international relocation three months before your moving date. It will give you enough time to get your paperwork in order and find the best international moving companies. 
Is air freight services expensive for moving overseas? 
Air freight services typically double the cost of ocean freight and average $5000 to $13,000. The move size, destination country, and services will be the most significant cost factors. 
Can I ship a vehicle in the same container as my household goods? 
Yes, you can ship a vehicle with your household goods in the same container. Your international relocation company must know your volume to determine the correct size container.
Our international moving services
In business since 2000, International Van Lines is amongst the fastest growing companies in the US, per INC500. Over a dozen third-party consumer groups call International Van Lines the best international moving company in the US. 
Our international moving service includes ocean & air freight, packing, loading crating, and customs clearance. We handle each international move differently, so we can customize a global shipping solution to match your needs and budget. 
Getting an international moving quote is easy. You can fill out an online form or give us a call, and we will walk you through the details.