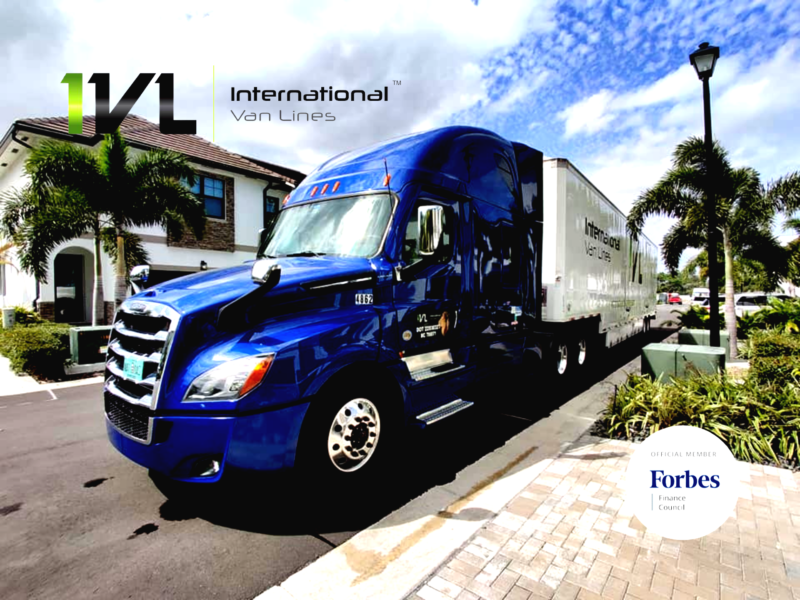 The Breakdown of International Van Lines Moving Quotes
International Van Lines moving quotes are based on volume and volume only. The weight is irrelevant when moving with IVL. We find it to be the most accurate and useful way to perform a move. It's hard to gauge weight by looking at an item that can lead to increased. Moreover, we offer a virtual survey technology that will calculate the overall volume of your move. We found that IA technology is ninety percent accurate.
How to get a moving quote from International Van Lines
International Van Lines moving quotes are fast, easy and accurate. However, to get a precise price quote, we suggest speaking with one of our relocation coordinators for instructions. They will walk you through one of our virtual surveys, which is fast and easy. It will also ensure accuracy do you have no problems on the pickup date. IVL is one of a few companies that offer virtual survey technology.
How moving quotes are calculated
International Van Lines bases it's quoted on cubic feet and not weight. Over the years, we found that volume is the most cost-effective and accurate way to estimate costs. Additionally, there are three ways to get a quote. We offer a virtual survey, in-home estimate, and phone estimates. They can all be as equally accurate as long as you know what you're moving.
Additional Charges
International doesn't have any hidden charges. However, it's essential to understand how moving works. If not discussed before pick up day you may incur charges for the following accessorial fees.
Long-Carry: – When a truck has to park 75ft or further from your residence. One time charge of $75
Shuttle: – If we can't fit a trailer by your home and have to shuttle your goods into a smaller truck for delivery. The charge would be 50 cents per cuft.
Elevator: One-time charge of $75
Stairs: First flight free, $75 per flight after (one time).
Crating – Varies based on what we're crating, but generally $250-$400.
It's best to discuss all the details with your relocation coordinator, so there are no surprises. If you have any questions, you can always contact us at any time.
Peak and Off-Season Pricing
Like many industries, there is peak and off-season pricing. Moving during the wintertime is your best bet if you're on a tight budget. Pricing can increase by twenty-five to thirty percent during the months of May through September. However, you can always book your move in advance to reserve offseason pricing.
Thank you for considering International Van Lines. It would be our great privilege to provide you with an International Van Lines moving quote. Feel free to contact us at any time.