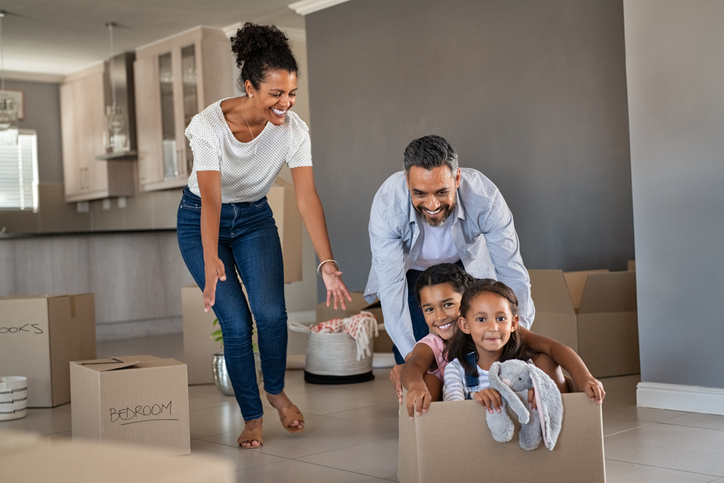 Learn about moving Insurance and how it works
From damaged furniture to missing items, moving accidents are inevitable. Some companies can be more susceptible to damage than others. However, insurance issues are part of the moving industry, so it's crucial to think about.
First, moving Insurance is not typically included as part of your moving quote. Movers have their policies and procedures regarding moving Insurance, so it's essential to ask the right questions.
Will Home Owners and Rental Insurance Cover my Move?
In many cases, your homeowner's or renter's insurance will cover a move. However, you will need to confirm directly with your insurance company.
Make sure to call them in advance. Let them know you're planning a move and ask them if your household goods are covered. You will also want to find out about their moving Insurance and how it works.

How does Moving Insurance work?
Most moving companies work with third-party insurance companies like Bakers Insurance or Movinginsurance.com.
Legally a moving company can't make a profit on moving Insurance. They can provide you the forms, insurance information, and contacts to organize it for yourself or handle it on your behalf.
The valuation of your household goods will be dependant on the weight of your move. However, you can request high valued items to be insured for an additional cost.
What are the options for Moving Insurance?
Despite what many people believe, a moving company is only legally responsible for paying 60 cents per pound per article.
If damage occurs and you did not purchase insurance, you will get pennies on the dollar.
Below are the different options for moving insurance and how it works.
Full Value Protection: With FVP, your mover is responsible for full coverage. FVP is not insurance but rather coverage that a moving company will offer you at a premium. The mover has the right to try and fix damaged items before a payout.
Limited Liability: If you do not purchase insurance, your move will default to limited coverage at 60 cents per pound per article.
Third-Party Insurance: Third-party insurance is a value based on the overall weight of your move. It usually covers up to $18 per pound per article. However,r you will want to make sure you confirm rates ahead of time.
All Risk Insurance: All risk insurance is excellent coverage based on the good declared value. You would claim the value ahead of time, and your goods would be fully insurance based on those values.
How much does Moving Insurance Cost?
If you're reading this, chances are you want to know more about moving Insurance and how it works. You would also like to see the cost. Below is a general outline of what you can expect in terms of cost. However, you must speak to the moving company of your choice to get more accurate pricing.
*** Only to be used as a guidline***
| Coverage ($) | $500 Deductible | $1000 Deductible |
| --- | --- | --- |
| 0-10,000 | 369.00 | $308.00 |
| 15,000 | $374.00 | $314.00 |
| 20,000 | $398.75 | $320.00 |
| 30,000 | $470.53 | $333.50 |
| 35,000 | $552.67 | $384.25 |
| 40,000 | $630.00 | $517.58 |
| 45,000 | $763.00 | $587.76 |
| 60,000 | $872.00 | $675.48 |
| 70,000 | $981.00 | $789.48 |
| 100,000 | $1337.00 | $815.84 |
| 150,000 | $2087.00 | $966.00 |
| 250,000 | $3587.00 | $3216 |
What happened if I don't Purchase Moving Insurance?
If you don't purchase moving Insurance, you will get released value protection. With released value protection, you will get up to 60 cents per pound per article.
It's pennies on the dollar. However, a mover is only legally bound to this amount. Insurance for moving is not something to be taken lightly.
Damage and loss happen regularly, so make sure you discuss the details of the claims process with your mover directly.
Can a Moving Broker offer Insurance?
No, a moving broker assumes no liability if something were to get damaged. Your claim would go directly to the carrier.
Chances are, a moving broker will not discuss Insurance as an option. Make sure to ask about insurance ahead of time.
It will help you weed out the bad seeds.
What's not Covered?
Aerosol cans

Ammonia

Ammunition

Car batteries

Charcoal and lighter fluid

Charged scuba tanks

Chemistry sets

Cleaning solvents

Darkroom chemicals

Fertilizer

Fire extinguishers

Fireworks

Fuels/oils

Household batteries

Kerosene

Liquid bleach

Loaded guns

Matches

Nail polish and remover

Paint thinners

Paints/varnishes

Pesticides

Poisons

Pool chemicals

Propane tanks

Sterno fuel

Weedkiller
Should you buy Moving Insurance?
In short, yes! Nobody wants to pay for insurance until they need to use it. Remember that your household goods will be on a truck moving cross country.
Damage happens. It's not intentional, but humans make mistakes. You also have to take into consideration the roads. If a truck hits a pothole, items can shift, and damage can occur.
Loss is also something to consider. Although not as common as damage, loss of items happen.
It's always best to speak with your move to find out more information about moving insurance and how it works.
What about Moving a Vehicle?
In most cases, you will not need to buy additional insurance if you're moving a vehicle.
Auto carriers always automatically cover the value of the car. However, if you want to add additional insurance, you will have that option. You should also read about frequently asked questions about moving.