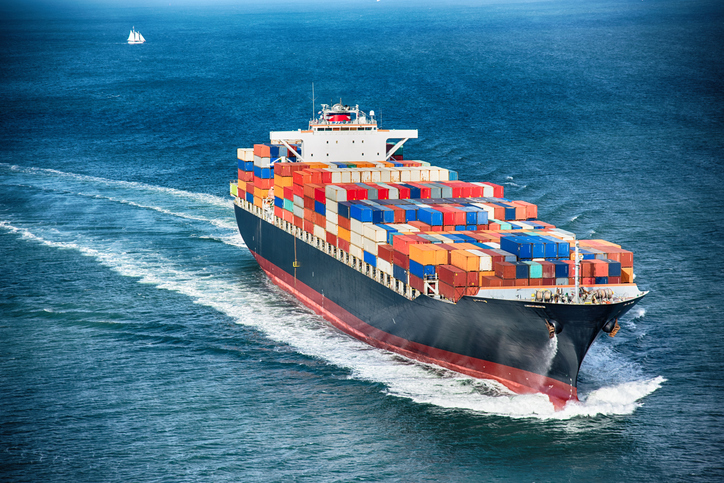 Here are the Top 5 International Moving Companies in Broward, FL
Before moving overseas, take a glance at the top 5 International Moving Companies in Broward County, FL.
Extensive research has gone into rating each international mover. All companies listed are lisenced by the Federal Maritime Commission, maintain an exceptional reputation, and have years of knowledge.
If your goods go missing in action or you have a dispute, a bond is necessary for a financial settlement. These top 5 international moving companies maintain the proper financial responsibility.
However, it would help if you also did your research on the best international moving companies.

1.International Van Lines (IVL)
3957 NW 126th Ave
Coral Springs, FL 33065
Phone: 954-510-4483
https://internationalvanlines.com/
FMC License: 021051
IVL is one of the most recognized names in moving. As a lisenced NVOCC and domestic moving company, International Van Lines can handle all aspects of an overseas move.
Packing, loading, and customs clearance are a few options we offer. However, we can customize an international moving solution to fit your needs and budget.
We're number one on the top 5 international moving companies in Broward, FL list. Several third-party groups, including Forbes, rate us number one in the country.
Getting a moving quote is easy. You can either fill out the form below or give us a call. The call will take about 15 min, and then we will email a comprehensive moving estimate.

2.Griffin Moving & Storage
7051 SW 21st PL
Fort Lauderdale, FL 33317
877-202-6438
www.griffinmoving.com
Griffin Moving and Storage is one of the top 5 international moving companies in Broward. As an agent for Allied Van Lines, Griffin has extensive reach and knowledge.
They're fully lisenced and can offer direct packing & loading without having to rely on subcontractors.
They service all of Broward. In addition, they can offer a complete door-to-door ocean freight service without hidden charges.
If you're in search of a reliable international moving company, Griffen is an excellent choice. Give them a call for a free moving quote. They will suggest an in-home estimate and will follow with a detailed moving quote.
3.Victory Van Moving and Storage
4050 NW 126th Ave STE 106
Coral Springs, FL 33065
800-217-6318
www.victoryvan.com
Established in Alexandria, VA, Victory made its way to Coral Springs, FL, in 2019. They operate out of a state-of-the-art warehouse facility in Broward County, FL.
It's no suprise that they're on the top 5 international moving companies in the Broward list. They have experience knowledge and maintain an excellent reputation. However, their pricing is reasonable.
Victory handles moves for some of the larges corporations, including Kelloggs and Ralph Lauren.
They're a fully lisenced company and have the skills to ensure a positive outcome with your international move.

4.Bekins of South Florida
5300 North Powerline Road, Unit 100
Fort Lauderdale, FL 33309
954-204-3327
www.bekinssf.com
Founded in 1891 by John and Martin Bekins, they're one of the oldest standing companies globally. in addition, they have an international reach and are top 5 international moving companies in Broward, FL.
Whether you're moving a one-bedroom or size bedroom, Bekins can get your household goods to their destination safely.
They're also a complete moving company. Bekins employees will perform all packing, loading, and labor.
If you're moving overseas, they're an excellent choice.
5.Armstrong Relocation Companies
3101 NW 27th Ave, Suite 111
Pompano Beach, FL 33069
954-956-0059
www.armstrongrelocation.com
Armstrong is an agent for United Van Lines. They're experts and moving internationally. They're also recognized as one of the premier international movers in the country.
Armstrong offers everything from packing & loading to complete customized logistics solutions.
They work with some of the largest brands in the world, and you can feel comfortable hiring them to move your possessions overseas.
How to get an International Moving Quote
Before we move on to the top 5 international moving companies in Broward, it's essential to understand the process.
International movers can work differently with individual policies and procedures. However, there's a bottom-line way of getting a quote and understanding the process.
Cubic Feet: Ocean freight is based on volume, not weight. You will either ship as part of a consolidated container or have an exclusive container based on the size. However, you should speak with your move about their process.
Service Type: You will have a few choices when it comes to service type. The options for shipping are as follows.
Door to Door

Port to Port

Door to Port

Port to Door
Hidden Charges: It's recommended that you ask your mover about possible charges. However, some international moving companies will leave out Port and Terminal charges at the destination.
Insurance: Ask your mover about third-party insurance for your move. Don't cheap out on insurance.