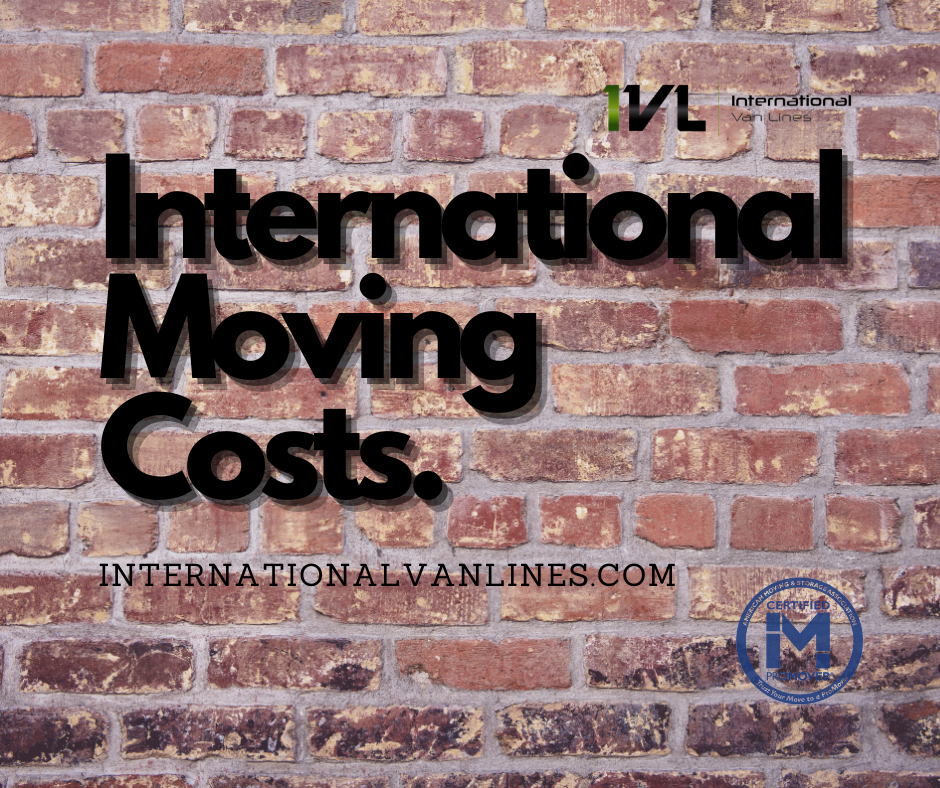 International Moving Costs to Help you Budget.
Unlike domestic moving, international moving is a bit more complex. Additionally, if you're moving door to door, certain costs aren't always accounted for. Here you will find real international moving costs and everything associated with moving overseas. Although we recommend getting a professional quote, you can use this to help budget and plan for your move.
Ocean Container Dimensions
FCL is also known as a full container load. Ocean freight shipping is the most common method for transporting household goods. Typically a residence consisting of 2 plus bedrooms would go into an exclusive container. However, if you're only shipping boxes or a few furniture pieces, you would most likely ship as part of a consolidated container.
The shipper (you) would have the option of self-loading the container or having a licensed moving company do it for you. Most international moving companies can arrange the full transport of your household goods. Below you will find the container specifications.
Container Type
Interior Dimensions
Cubic Capacity
Max. PayLoad
Images
20 Foot
(Dry Cargo)
L: 5.932m
W: 2.350m
H: 2.410m
33.6 CBM
1166 Cu Ft
18600Kg
40 Foot
(Dry Cargo)
L: 12.043m
W: 2.336m
H: 2.379m
67 CBM
2366 Cu Ft
27340Kg
Costs for Container Shipping
International moving costs vary based on your move size, where you're moving, and the services required. Destinations where there is less traffic tend to cost more than common lanes. Moving from New York to London will be less expensive than moving from New York to Helsinki.
Certain destinations have higher import duties. South American and Mexico are two of them. It would help if you spoke with your consulate to find out more information regarding your specific move. Remember that every move is different, so it's not a one-size-fits-all. Learn more about container freight shipping.
Definitions
Live load – When a shipping company drops a container at your door for loading. You will typically have 2 hours to load the container before additional charges accrue.
Drop & PicK – We drop a container off at your home and pick it up once you're done loading
Full packing – We will pack all of your boxes and furniture using the materials we provide. It's full service.
Self-pack – You pack your own boxes we handle the larger items.

International Moving Costs for Full Container Door to Door (estimated)

| 20′ container | 40′ Container | 40′ HC Container |
| --- | --- | --- |
| Live Load $4500-$7000 | $5700-$9000 | $5700-$9000 |
| Drop & Pick $5000-$7000 | $6000-$9000 | $6000-$9000 |
| Self Pack (we load) $5200-$7500 | $8000-$12,000 | $8000-12,000 |
| Full Pack + Load $5500-$8000 | $9500-$15,000 | $9500-$15,000 |
| Auto + HHG $6000-$8500 | $10,000-$16,000 | $10,000-$16,000 |

The above-mentioned rates are for planning and budgeting purposes only. Rates may vary
Costs for Consolidated Containers (LCL)
Consolidated containers are also known, and LCL (less than container load) moves. An LCL is typically used for smaller moves because you'll share a container with others. Your household goods would be placed on pallets, shrink-wrapped and
then loaded in a 40′ container with other folks who are moving to the same or nearby destination. LCL moves can be shipped via door to door, door to port, or port to port. It's recommended that you speak with and professional about the international moving costs associated with all services.
Here's When You Should Book LCL
When your volume is under 450cuft: LCL rates are based on volume. It is less expensive to ship via LCL when your shipment's volume is under 450cuft.
When you want to book last-minute shipments during the shipping peak season, it's easier to secure a spot with an LCL shipment during periods of congestion.
When you have time: While low-volume shipments can be transported via air freight, LCL shipping is a much cheaper alternative
Estimated Shipping Costs for LCL Moves
| 100-200cuft | 200-400cuft | 400-600cuft |
| --- | --- | --- |
| Door to Door $1200-$1600 | $2500-$3500 | $4000-$5500 |
| Door to port $900-$1300 | $1200-$2500 | $3500-$4500 |
| Port to port $700-$1100 | $900-$1600 | $2000-$2500 |
**** For planning and budgeting only***
Costs for International Auto Shipping
Before you plan on shipping a car overseas, you should contact your embassy for more information. Every country is different, so taxes, duties, and laws may vary. South America has a very high tax, whereas shipping to Europe is a bit more seamless. There are a few options when it comes to vehicle shipping and international moving costs. Options include container shipping, roll-on roll-off, and consolidations. The least expensive way to ship your vehicle overseas is to roll-on roll-off.
Roll on Roll Off (RO/RO) – This is when you drive your car to the port and pickup at the port of destination. Your care will be exposed to the elements on an auto carrier.
Container Shipping – You will have an exclusive enclosed container. This is typically used for higher-end vehicles.
Consolidation – Your car will be loaded with others in a 40′ container
International Moving Costs for Vehicles
Roll on Roll Of – $800-$1200
Container – $2500-$3500
Consolidation – $1300-$1600
Paperwork needed to ship your vehicle overseas.
Personal information—two copies of government-issued ID (driver's license or passport)
Vehicle Information—year, make, model, VIN #, and estimated value.
Ownership information (depending upon ownership) …
Shipper and Consignee information—name, address, phone number, and email for both the sender and receiver.
Costs for Packing & Loading
A great way to save money on your move is by self-packing. You also have the option of self-loading. However, it doesn't always make sense. Keep in mind that moving overseas is a journey. Your household goods will be on the ocean for some time, so everything must be packed correctly.
It would help if you condensed your boxes in a way that leaves no room for error. You can use blankets, t-shirts, and pillows as fillers to help items from shifting. You can buy packing materials on our website, Uline, or any local Home Depot.
Packing costs vary based on the material needed and the amount of time it takes. If you were to self-pack all of your boxes you can save anywhere from $300-$2000 depending on the size of your move. We would suggest getting a couple of options so you can compare and see if it's worth doing. You can also contact us at any time with any questions.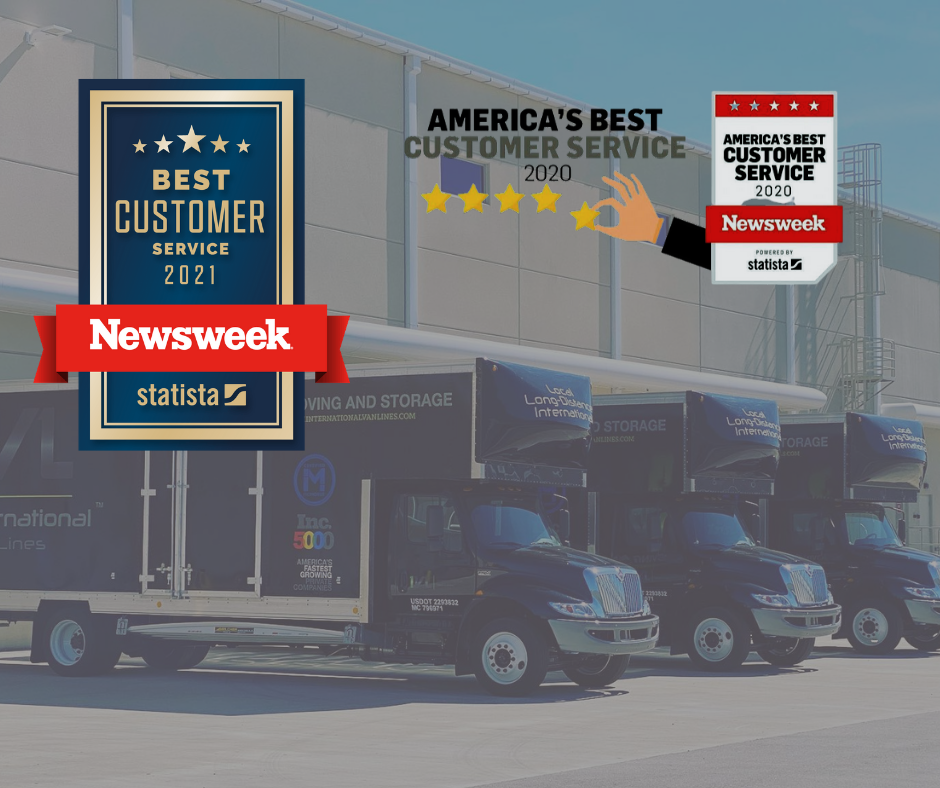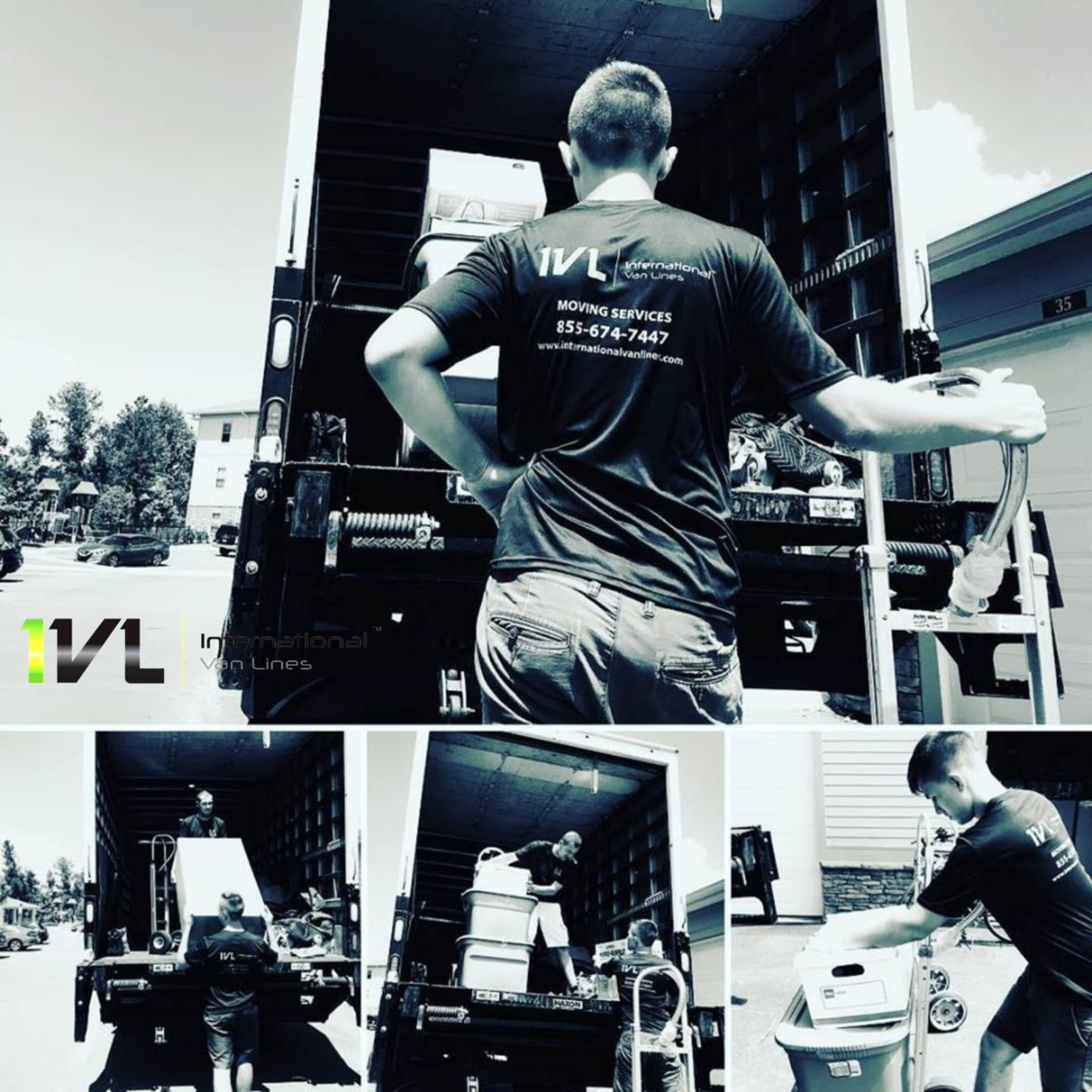 How to choose an International Mover
Overseas moving isn't like domestic moving. In fact, it's completely different and governed by different federal agencies. When looking for an international moving company, you must find a company that the Federal Maritime Commission
licenses. The FMC is the government agency that regulates ocean transport. There are hundreds of companies that claim they have the knowledge but don't. As an example, we're contracted by many moving companies in the United States. International moving requires a certain skill set, knowledge, and training.
Although Google is a great place to start, you should always interview a company and feel. Going with your gut is important. The most common mistake consumers make looking for the least expensive option. Moving isn't like buying a TV; you get what you pay for. International Moving costs vary from company to company, but quality companies are more or less in the same realm of cost.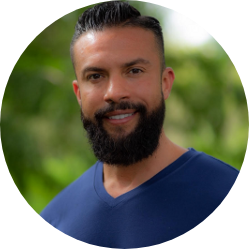 Joshua Morales
Founder
Josh Morales is the founder and CEO of International Van Lines. He started the company in 2000 and helped grow IVL into one of the largest and most recognized names in the moving industry. Josh's background is international moving and logistics.
Costs for Port Charges
Ports worldwide have a cost, and they collect from shippers (you). They are called port and terminal handling charges (THC). When a container arrives at a port of entry, it will be handled by longshoremen. Equipment and workers are involved in getting your container to the container freight station and prepped for pickup. Port and terminal charges will apply and vary but can range anywhere from $250-$1000.
As the shipper, it is your job to ask the right questions and contact the correct parties to find out what those charges will be. Some destinations are more expensive than others. The size of your shipment will also play a role in the cost of the port and THC charges at the destination. Most quality international moving companies will include this as part of their cost. However, some don't. Make sure you do your research to find out the correct international moving costs.
Terminal Handling Charges – THC
"Terminal Handling Charges (THC) are the charges collected by terminal authorities at each port against handling equipment and maintenance. THC varies from port to port of each country, as the cost of handling at each port differs from one to another port, depends upon the total cost of port terminal handling at each location."
Costs for Moving Insurance
Insurance is not something that should be thrown to the side when moving overseas. Keep in mind that your household goods will be on a boat for some time, and things can happen. Although packing plays a role, sometimes there are things we just can't help. There are 2 types of insurance you can purchase. Please see below.
All Risk Insurance – This type of insurance is only for professionally packed moves. A mover would need to pack everything, create an inventory list, and markdown any pre-existing damage. The insurance value is determined by the customer and costs 4% of the total value. In order for the insurance to be effective, the customer would need to fill out an insurance form with all the items and their values. It's full coverage with a $500 deductible.
Total Loss Insurance – Total loss is as it sounds. If you self-pack you will only be eligible for total loss coverage which covers the shipment as a whole. This will not cover one item. The insurance cost is 2.5% of the good declared value with a $500 deductible.
Get Your International Moving Costs
You can get a FREE accurate moving estimate for Moving in Aldine.
Questions for your mover
Moving overseas can seem overwhelming, but it doesn't have to be. Choosing the right company to work with is key. Quality movers will go out of their way to answer all of your questions and be proactive. However, some companies only want your money, so be careful. Below are some good questions you should ask any international moving company you're dealing with.
Do you have an FMC lisenced? If so, what is the number?

Do you have any hidden charges like port and THC charges?

Will you palletize my boxes, or will they be lose loaded in the container?

What type of insurance do you offer, and what's the cost?

Will the movers bring everything inside my destination residence?

Is customs clearance included?
These are a few top questions you can ask your mover and should help you gauge their professionalism.
International Moving Costs – Bottom Line
Every move is different and there's no one size fits all. The best way of determining your international moving costs is by speaking with a trained relocation coordinator who will walk you through the process. Getting a moving quote is not challenging. In fact, a simple 10-minute call can answer all of your questions. Ocean freight is the most affordable and common way to transport household goods.
Shipping options
Door to Door
Door to port
Port to Door
Port to Port
Whether you're moving a few boxes or an entire household of furniture we can help. Contact us for a free moving estimate.
More Example Moving Costs
*** Average Costs for Door to Door Moving***
| Origin | Destination | Container |
| --- | --- | --- |
| United States | Europe | $6500-$10,000 |
| United States | Australia | $7000-$13,000 |
| United States | Asia | $6800-$12,000 |
| United States | South America | $8000-$15,000 |
| United States | Africa | $8500-$15,000 |
| United States | Antarctica | $9000-$17,000 |
Averages only
Port & THC Costs – Average
| Origin | Destination | Container |
| --- | --- | --- |
| United States | Europe | $300-$700 |
| United States | Australia | $350-$800 |
| United States | Asia | $400-$900 |
| United States | South America | $500-$900 |
| United States | Africa | $$500-$900 |
| United States | Antarctica | N/A |
Averages only
Find the Best Mover