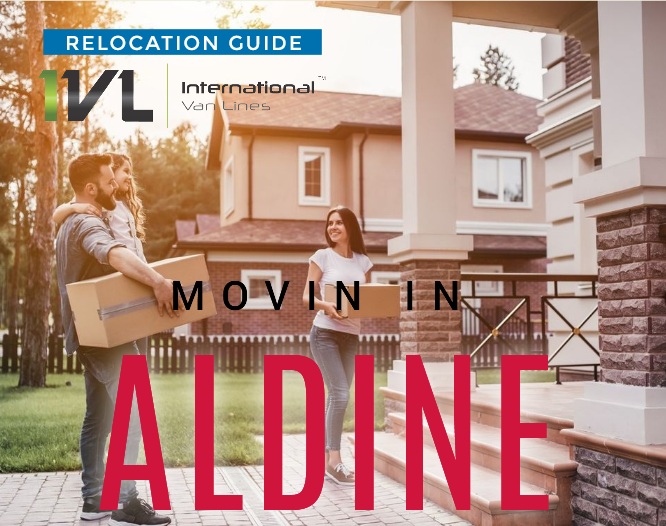 Moving in Aldine, TX
Moving in Aldine? Here is all you need to know about the city!
History of Aldine

Aldine was called after a local farm family and was founded on the International-Great Northern Railroad. From 1896 to 1935, Aldine had a post office; after 1935, mail was sent from Houston. Aldine had two general stores, a fig preserver, some poultry breeders, and a few dairymen in 1914.
Southeast Texas is home to Aldine. Harris County includes Aldine. Aldine has a landmass of 7.90 square miles and a water area of 0.02 square miles.
Population in Aldine

Aldine's total population in 2010-2014 was 15,375, which is 9.99 percent higher than it was in 2000. The rate of population growth is significantly lower than the state average of 25.13 percent and the national average of 11.61 percent.
The population density in Aldine is 1,942.12 people per square mile, which is significantly higher than the state median of 97.14 people per square mile and the national median of 82.73 people per square mile.
White is the most common race in Aldine, accounting for 87.73 percent of the total population.
The top five ethnic groups in Aldine are White (Hispanic) (81.4%), White (10.8%), Other (3.33%), Asian (1.71%), and Black or African American (1.67 %).
Income and Careers in Aldine

Aldine's per capita income was $12,474 in 2010-2014, which is marginally lower than the state average of $26,513 and the national average of $28,555. Aldine has an unemployment rate of 4.0% while the US average is 3.7%. The average household income in Aldine is $35,152, up 8.37 percent since 2000. The average household income growth rate is slightly lower than the state average of 31.68 percent and the national average of 27.36 percent.
Aldine residents commute to work for an average of 29.6 minutes every day, which is higher than the state average of 25.3 minutes and the national average of 25.7 minutes. The most populated industries in Aldine, TX are Construction (1,992 people), Retail Trade (840 people), and Manufacturing (662 people), with Agriculture, Forestry, Fishing & Hunting, & Mining ($45,313), Manufacturing ($36,190), and Mining, Quarrying, & Oil & Gas Extraction ($32,356) paying the highest salaries.
Computer, Engineering, and Technology Occupations ($61,250), Architecture & Engineering Occupations ($60,774), and Management Occupations ($60,151) are the highest-paying jobs in Aldine, TX.
Read More: Everything you need to know about moving to Freeport, TX
Real Estate in Aldine

In the years 2010-2014, the median price of a home in Aldine was $78,200, which is significantly less than the state average of $131,400 and the national average of $175,700.
The price of a house in Aldine has increased at a slower rate than the state average of 59.27 percent and the national average of 46.91 percent.
A house in Aldine was constructed on average in 1977, which is older than the state's median year of 1984 about the same as the median year for a house that was built in the United States, that is 1976.
Local Moving Rates in Aldine TX
Getting a moving estimate from us is easy. Give us a call, and we will set up a virtual tour or on-site visit. With offices in TEXAS, it's easy for us to offer last-minute moving services. All local moves will be fully insured and handled by moving professionals. All of our movers are background checked and drug tested. They also go through extensive training to ensure quality service every time. IVL is rated the best movers in Aldine TX.
| Number of Movers | Hourly/With Packing | Hourly/Without Packing |
| --- | --- | --- |
| 3 Movers | $200 | $150 |
| 4 Movers | $250 | $200 |
| 5 Movers | $275 | $225 |
*** Please note, these are general rates. It's recommended that you contact a relocation coordinator for a more accurate moving cost ***
Are You Moving to Aldine TX?
You can get a FREE accurate moving estimate for Moving in Aldine.
Aldine Weather Conditions

Aldine's average temperature is 68.31 ° F, which is greater than the Texas average of 65.97°F and much higher than the national average of 54.45°F. On average, Aldine receives 53 inches of rain each year. The average annual rainfall in the United States is 38 inches. Aldine has an average of 204 sunshine days a year. The total number of sunshine days in the United States is 205. On average, Aldine receives precipitation 94 days annually.
Seasonal Experience in Aldine
Spring season
The combination of humidity and temperature makes this season feel warm. With colder temperatures in the later months, highs range from 33.5°C to 22.3°C. With 4 to 6 days of substantial rainfall per month, rain is fairly normal. Spring is the peak season for tourism, so it's a great time to visit if you're looking for something to do.
Summer season
The weather is quite good during the middle of the year, with high temperatures that are quite warm. Significant precipitation occurs during these months, with 5 to 7 days of precipitation per month. Since June to August is a relatively slow tourist season in Aldine, accommodation and other lodging may be somewhat less costly.
Fall
Fall daily high range from 4.3°C to 21.3°C, which will be very cool considering the humidity and wind. On average it rains or snow frequently like 5 to 6 days a month. Since tourism is slow during these months due to weather, hotels may be more affordable.
Winter
Aldine's winter is generally too cold for warm-weather tourists at this time of year. During this season, the average high temperature varies between 22.9°C and 17.3°C. On average, it rains or snows about 5 to 6 times a month. It is the second busiest time of year for visitors.
Aldine Travel Guide
The Most and Least Congested Months
February is the busiest month for tourism in Aldine, accompanied by April and January. During these months, hotel and flight rates will be at their peak, but you can save if you book ahead of time. In November, visitors are doubtful to visit Aldine. Many willing to fly during these periods would find it to be the most affordable month.
Airport Near Aldine
The Aldine area is adjacent to Houston's George Bush Intercontinental Airport, Texas' second busiest airport. George Bush Intercontinental Airport serves the Greater Houston metropolitan area and is located in Houston, Texas, United States. It is listed as a class B airport. This is the second busiest airport in Texas, with regular flights to a broad number of domestic destinations and immediate access to the Hardy Toll Road expressway.
Driving in Aldine
After 2010, the average American drive has become longer with each passing year. In Aldine, the typical one-way ride takes 30.0 mins. That's more than the median of 26.4 mins in the United States. A report says
78.6 percent of Aldine residents drive to work, while 10.3 percent ride with others.

3.4 percent work at home and 1.2 percent use public transport.
Train stations near Aldine
Some train station near Aldine are
1.Houston Amtrack station
2.Wheeler station
3.Lindale park station
4.Melbourne/North Lindale station
5.Moody Park station
6.Cavalcade station
7.Quitman/Near Northside Station
Cost of Moving in Aldine
International Van Lines offers local moving services throughout Texas. Whether you're moving to a nearby community in Aldine or Houston, we can help. Unlike long-distance moving, local moving rates are based on the hour. The overall size of your move and the services required will determine the final cost. Additionally, we offer long-term and short-term storage options if needed while you are moving in Aldine.
Education in Aldine
The average cost of education at Aldine is $8,445 per student. Each teacher has 17 students, the librarian 1,291 students, and the counselor has 459 pupils.
Aldine Independent School District
The Aldine Independent School District is a public school district in Harris County, Texas, that serves subareas of the county. It offers coverage to areas of Houston as well as outlying Harris County.
The latest headquarters is M.B. Sonny Donaldson Administration Building, a two-story structure located beside the Nimitz High School in unincorporated Harris County, Texas. School districts were rated as Met Standard, Met Alternative Standard, or Improvement Required by the Texas Education Agency.
Under this scheme, Aldine ISD received a Met Standard ranking every year. In 2018–2019, the district earned an 83 and a B grade.
University and colleges near Aldine
Some famous university and colleges near Aldine are
2. Universal Technical Institute of Texas Inc
Houston Community College

Texas Southern University

University of Houston

University of Houston-Downtown

The Art Institute of Houston
Places Of Interest in Aldine
Harris County Public Library
The community is served by the Harris County Public Library Aldine Branch, which is situated at 11331 Airline Drive in Greenspoint and Houston. In 1976, the 13,268-square-foot branch was opened. On September 6, 2001, the refurbished Aldine Branch re-opened.
The restoration and enlargement were supposed to be finished in January 2001. The library acquired 6,000 square feet as a result of expansion, which resulted in more meeting rooms and a rise in the number of desktops.
Pep Mueller Park
Pep Mueller Park, located at 14750 Henry Road in Aldine, is managed by Harris County Precinct 1. It was given its present name in 1981 to honor M. A. "Pep" Mueller, the superintendent of Precinct 4's Spring Camp, Road, and Bridge Maintenance Facility. A playground, a community building, a basketball pavilion, a toilet, and a concession facility, four ball fields, and four press boxes are all accessible at the park.
Healthcare in Aldine
Aldine Health Center
The Aldine Health Center aids the primary care needs of Harris County residents of Aldine and Northeast Harris County. Over 46,000 patients visit Aldine Health Center each year. The Aldine Health Center also offers podiatry, psychiatry, dental, mammography, nutrition, x-ray, clinic, pharmacy, health education, therapy, and social services in addition to the usual adult and pediatric care.
Other Hospitals and Medical Centers near Aldine
Acm Home Health care Inc
2. Grace Hospice of Texas
3. Harvest Communities, Airline
4. Depend on us Homecare
5. Azalea Place Inc
Best Movers in Aldine, TX