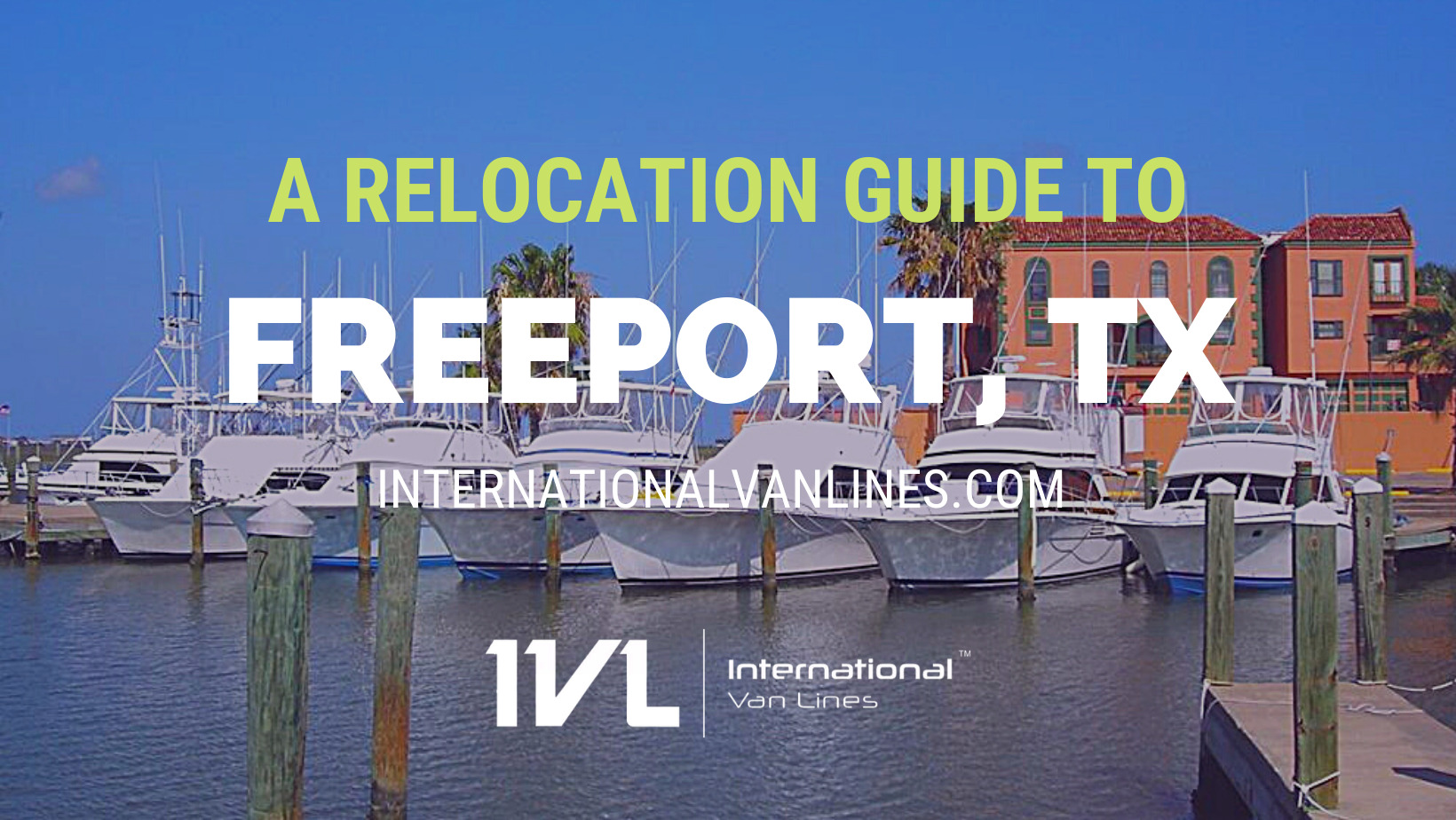 Freeport Texas – Living & Moving Guide


Freeport is a community on the Gulf of Mexico in Brazoria County, Texas, United States. Freeport is in southern Brazoria County, located at the mouth of the Brazos River in the Gulf of Mexico, at 28°57′34′′N 95°21′25′′W. The Freeport Sulphur Group created Freeport as a European-American settlement in November 1912.
The Houston and Brazos Valley Railway was based in Freeport, which was home to the world's largest sulfur mines. By 1913, the town had a hotel, a bank, a fish and oyster farm, and a church, and by 1914, it had a hotel, a bank, a fish and oyster plant, and a church. Freeport's most significant economic development began in 1939 when Dow Chemical Company facilities were built in the area. This company is the biggest employer in the region.
The Economy of Freeport
Freeport has a 4.5 percent unemployment figure. The median in the United States is 3.7 percent. Over the last year, the work market in Freeport has grown by 3.1 percent. Future employment growth is expected to be 34.2 percent over the next 10 years, which really is higher than the US median of 33.5 percent.
Freeport salary slab
– A Freeport resident's gross annual salary is $18,333 while the median salary in the United States is $28,555 a year.
– A Freeport resident's median household income is $36,341 a year while the median annual salary in the United States is $53,482.
The Climate in Freeport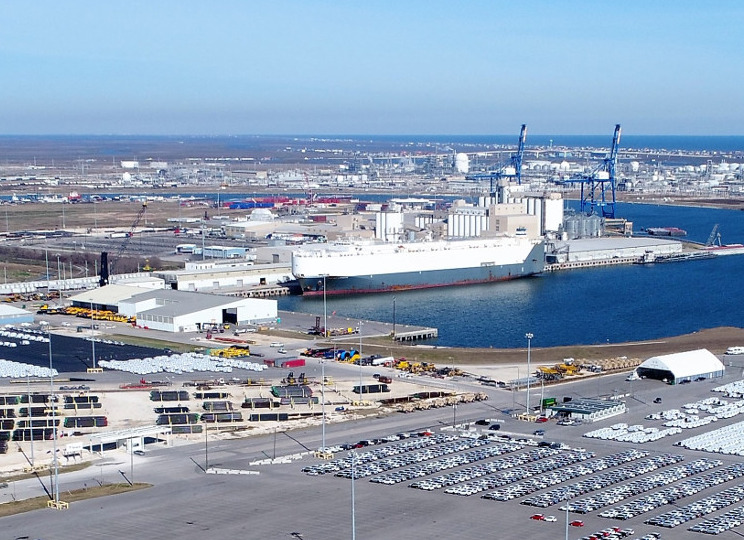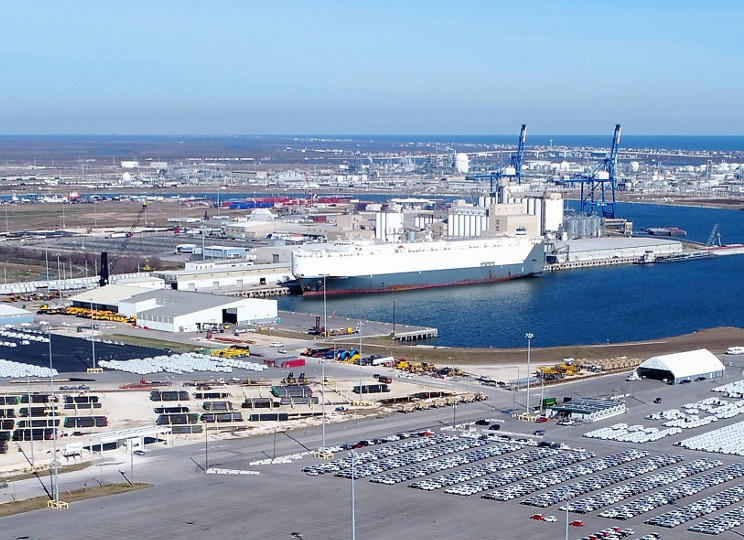 The median annual rainfall in Freeport, Texas is 52 inches while the median rainfall in the United States is 38 inches. Freeport has a median of 206 sunshine days a year while the number of sunshine days in the United States is 205.
With a median high temp of 91.5°, August is the hottest month in Freeport, making it one of the coolest places in Texas. There are five pleasant months in Freeport, with high temp ranging from 70 to 85 degrees. April, October, and November are the most enjoyable months in Freeport.
Freeport experiences the chilliest nighttime temp in January, with a median of 44.9° which is colder than the majority of Texas. There are 65.7 days a year in Freeport where the high temp exceeds 90°, making it one of the coolest places in Texas. There are 6.7 nights a year in Freeport where the low temp drops below zero, which is more than most areas in Texas.
With 6.6 inches of rain, September is the wet season in Freeport, while April is the driest with 2.9 inches. Winter is the wettest season, accounting for 31% of annual precipitation, while Summer is the driest, accounting for 19%. Freeport has one of the wettest climates in Texas, with a median rainfall of 52.1 inches.
With 9.3 days of rain, September is the wet season in Freeport, while April is the driest with just 5.1 rainy days. Freeport, Texas, has 93.4 rainy days a year, making it one of the wettest cities in the state. Spring is the wettest season, with rain falling 28 percent of the time, and Summer is the driest, with just a 20% chance of rain.
Cost of Moving in Freeport Texas


International Van Lines offers professional moving services in Texas. The below table will give you an idea of how much it would cost you for moving locally in Freeport Texas.
| Number of Movers | Hourly/With Packing | Hourly/Without Packing |
| --- | --- | --- |
| 3 Movers | $200 | $150 |
| 4 Movers | $250 | $200 |
| 5 Movers | $275 | $225 |
*** Please note, these are general rates. It's recommended that you contact a relocation coordinator for a more accurate moving cost ***
Education in Freeport
The total cost of education in Freeport is $8,855 per student while the national median is $12,383. Each teacher has 16 students, the librarian has 703 students, and the counselor has 418 children.
Travel time in Freeport
Since 2010, the median American travel time has become longer with each passing year. In Freeport, the typical one-way ride takes 29.8 mins which is more than the median of 26.4 mins in the United States.
Freeport residents use the following methods to get to work:
77.4 percent of people drive their own vehicles.
16.9% of people carpool with others.
0.9 percent of the workforce works from home
Only 1.4 percent of people use public transportation.
Housing in Freeport
Freeport's median home price is $130,400. In the last ten years, home values have increased by 49.2 percent. The value of a home in Freeport has increased by 8.2 percent.
– On Average Freeport real estate is 54 years old
Freeport Rental Market
– The population of Freeport is made up of 33.1 percent renters.
– In Freeport, 5.7 percent of houses and apartments are available for sale.
Residents of Freeport
Freeport has a population of 12,082. The population density is 785 people per square mile. Freeport's Average age is 29.4, while the national average is 37.4. The number of people per house in Freeport is 3.0, while the national average is 2.6.
Race distribution in Freeport
– White people account for 19.7% of the population.
– 11.3 percent of the population is black
– Asians make up 0.5 percent of the population.
– Native Americans account for 2.8 percent of the population.
– 64.7 percent identify as Hispanic
– Two or More Races make up 0.9 percent
Getting a moving quote in Freeport Texas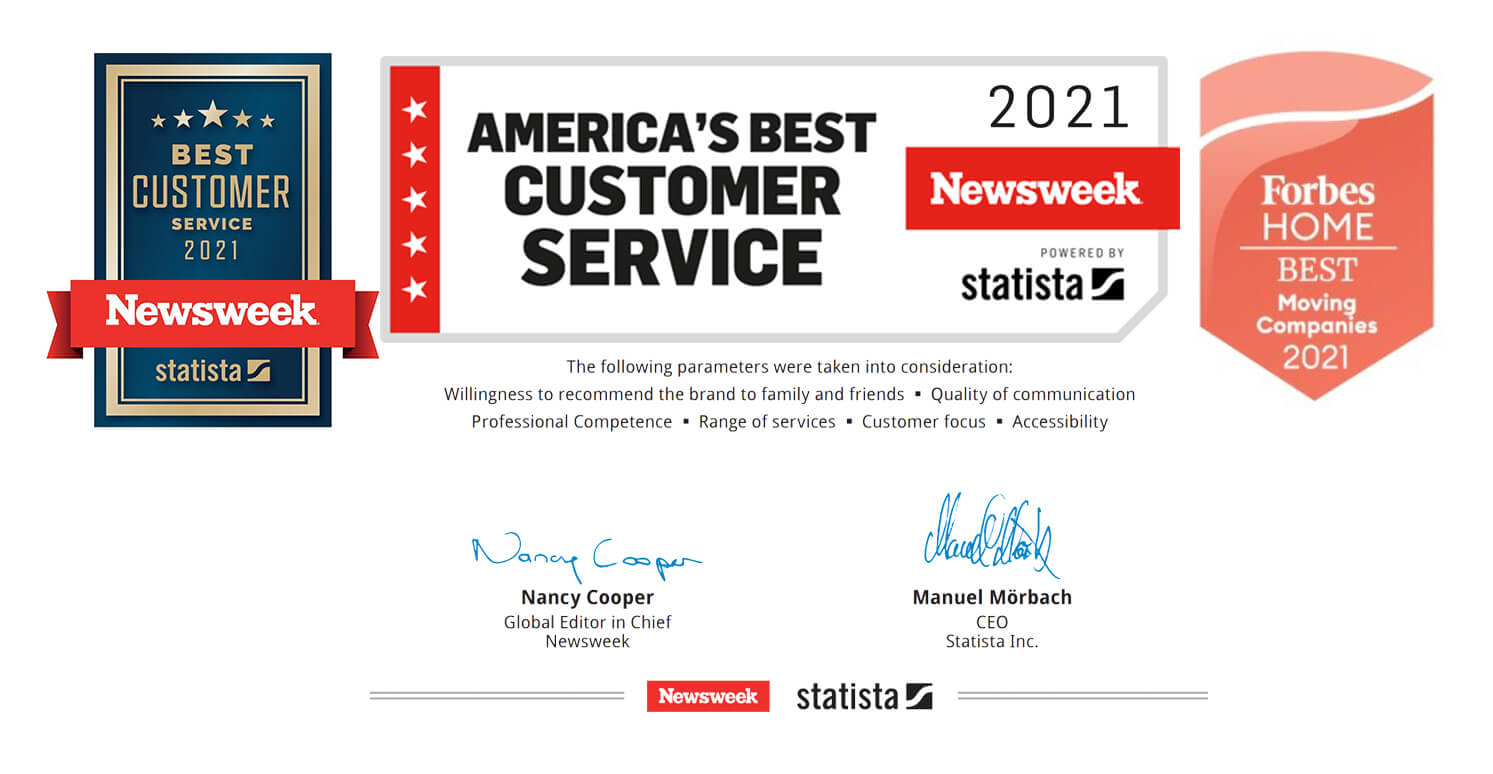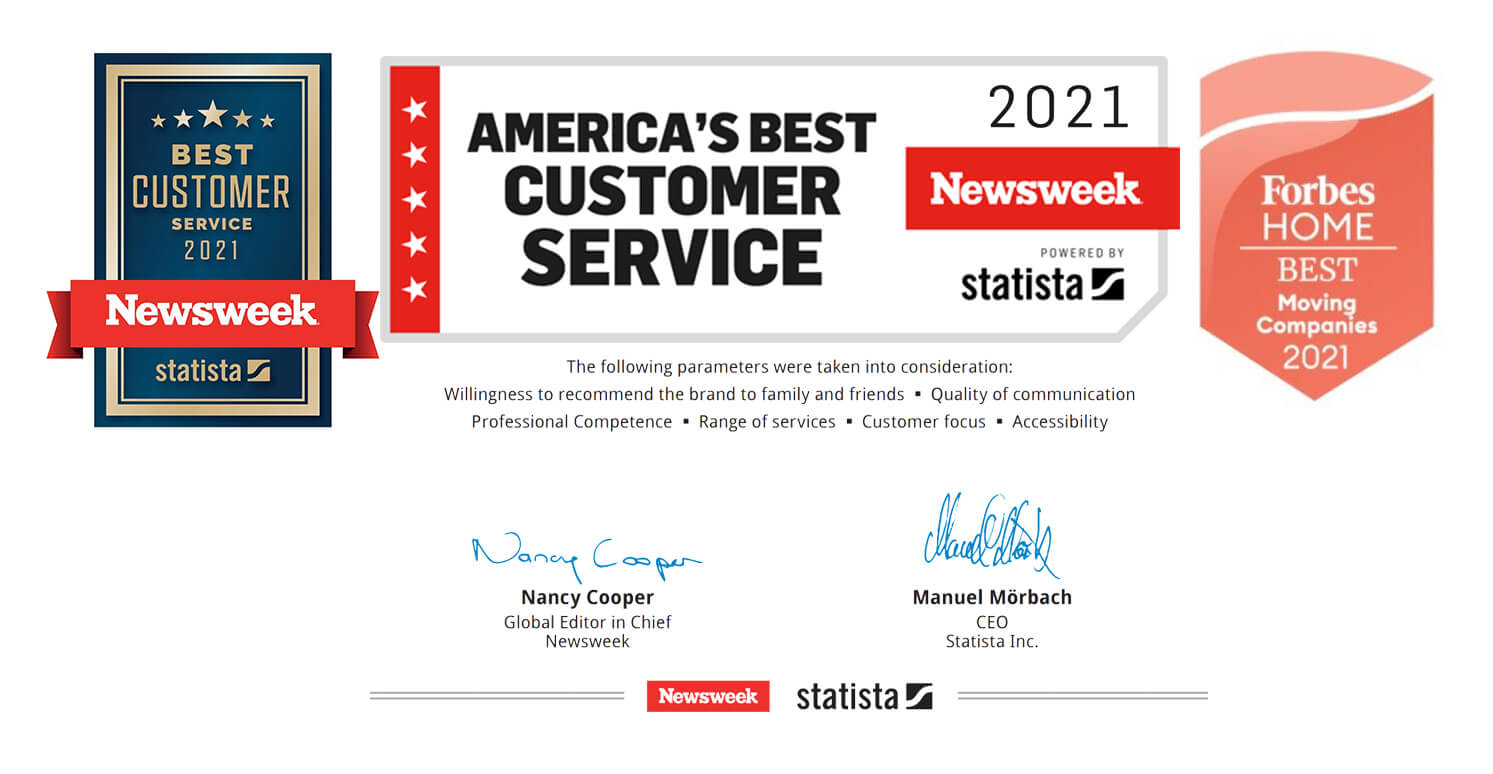 Getting a moving estimate from us is easy. Just give us a call, and we will set up a virtual tour or on-site visit. With offices in TEXAS, it's easy for us to offer last-minute moving services. All local moves will be fully insured and handled by moving professionals.
Airport Facilities
William P. Hobby Airport is the nearest major airport to Freeport, Texas. This airport is located in Houston, Texas, and is 59 miles from Freeport, Texas. The William P. Hobby Airport has 4 runways and occupies 1,304 acres; however, 1 of the 4 runways, runway 17-35, was permanently closed as of February 1, 2020. The 1940 Air Terminal Museum is housed in the original art deco terminal building, which was Houston's first passenger airline terminal.
Important Places in Freeport
Brazosport Independent School District


Clute, Quintana, Freeport, Lake Jackson, Oyster Creek, Richwood, Jones Creek and Surfside Beach are among the cities, towns, and villages served by the district. It also serves Turtle Cove, which is unincorporated. The Texas Education Agency scored the school district "academically acceptable" in 2011.
Brazoria County Library System


Brazoria County Library System is a public library system in Brazoria County, Texas. In several cities, the infrastructure has many libraries. The Brazoria County Library System includes the Freeport Library.
Port Freeport


Texas's Port Freeport is a popular deep water seaport. It is accessible by rail and manages 53,000 vehicles annually. Port Freeport serves its clients and consumers through state-of-the-art infrastructure, multimodal terminal facilities, and innovative expansion choices while creating employment as a key financial catalyst for the district and the Texas Gulf Coast. With a surplus of land available for construction, road and railway connectivity, and the quickest deep-water channel on the Texas Coast.
Brazosport College
Brazosport College, located in Lake Jackson, Texas, is a public community college. The college was established in 1968 and currently offers associate and bachelor's degrees. The Clarion, a regional musical performance venue, as well as the Brazosport Center for the Arts and Sciences, which hosts the Brazosport Museum of Natural Science and the Brazosport Planetarium, among other institutions, are located on campus. The majority of Freeport, Lake Jackson, Clute, Richwood, Quintana, Jones Creek, Oyster Creek, Richwood, and Surfside Beach are included in the service area.
Freeport Historical Museum
A maritime archive, as well as other historical memorabilia and images, can be found at the Freeport Historical Museum, which is situated in historic Downtown Freeport. The Children's Exhibit is a hit with kids of all ages because it provides hands-on experiences that allow them to learn about history firsthand. The Little Theater shows movies and specials, and the almost century-old Heritage House annex can be rented for events.
Freeport Wetlands Trail & Bird Observatory
Hundreds of ducks and geese can be seen on the Freeport Wetlands Trail throughout the winter. You can see them on a one-mile loop around the 50-acre freshwater wetlands, which are open all year.
Fishing in Freeport Texas
Freeport, as a coastal community, has some of Texas' best fishing. For large and small groups, a variety of offshore charter boat facilities are offered for the day and overnight trips. Fishing is easy in Freeport, with two marinas, multiple boat ramps, and bait and tackle shops. Bryan Beach is maintained by Freeport for those who enjoy surf fishing. It has a three-mile sandy beach that is suitable for saltwater fishing. Another choice for fishing and kayaking is the Brazos River.
Freeport Golf Course


If you fly south from Houston, you can finally arrive in the Gulf Coast city of Freeport, Texas. So if you're searching for the perfect golf experience, Freeport Golf Course is the place to go.
The 18-hole golf course features an open, Texas-style design and has plenty of strategically positioned water. The course provides a great test for our weekly golfers while still being a lot of fun for outings and tournaments. Every year, many area companies and organizations select Freeport Golf Course to host their annual golf outings.
At Freeport, the aim is to have a welcoming environment for golfers of all backgrounds and abilities. For those who really enjoy the game of golf, we give student rates as well as a variety of annual membership plans.
Best Movers in Freeport Texas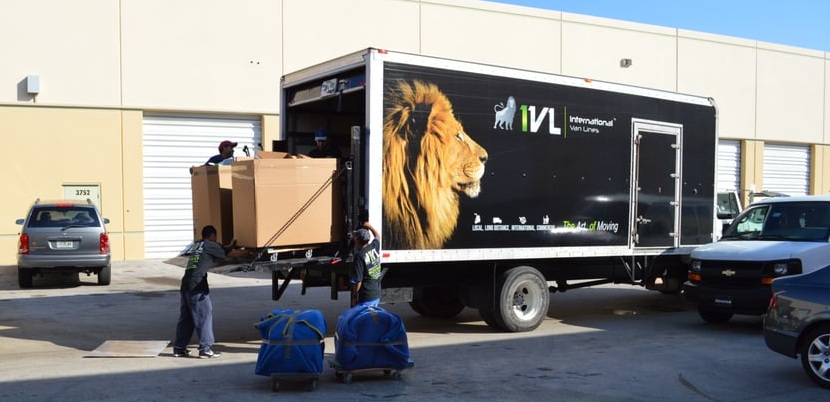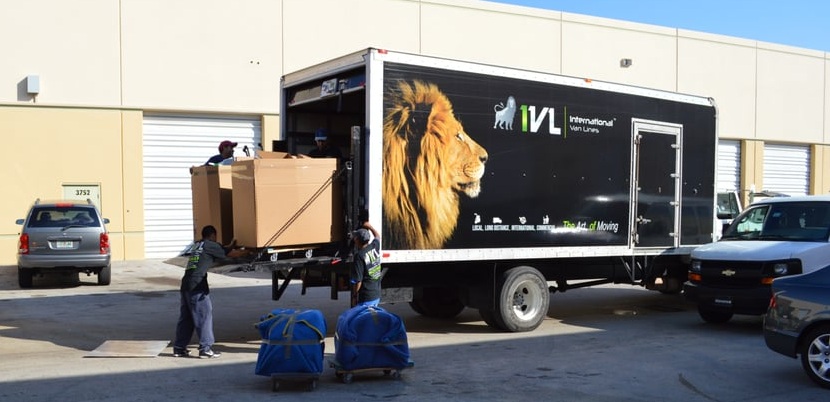 Best Moving Company for 2021 – International Van Lines has been awarded on Newsweek's list of America's Best Customer Service 2021 in the "Moving" category.
This prestigious award is presented by Newsweek and Statista Inc., the world-leading statistics portal and industry ranking provider.
The awards list was announced on October 14th, 2020, and can currently be viewed on Newsweek's website. You can also check the certificate here.
GET FREE QUOTE
Did you know?


GET FREE QUOTE