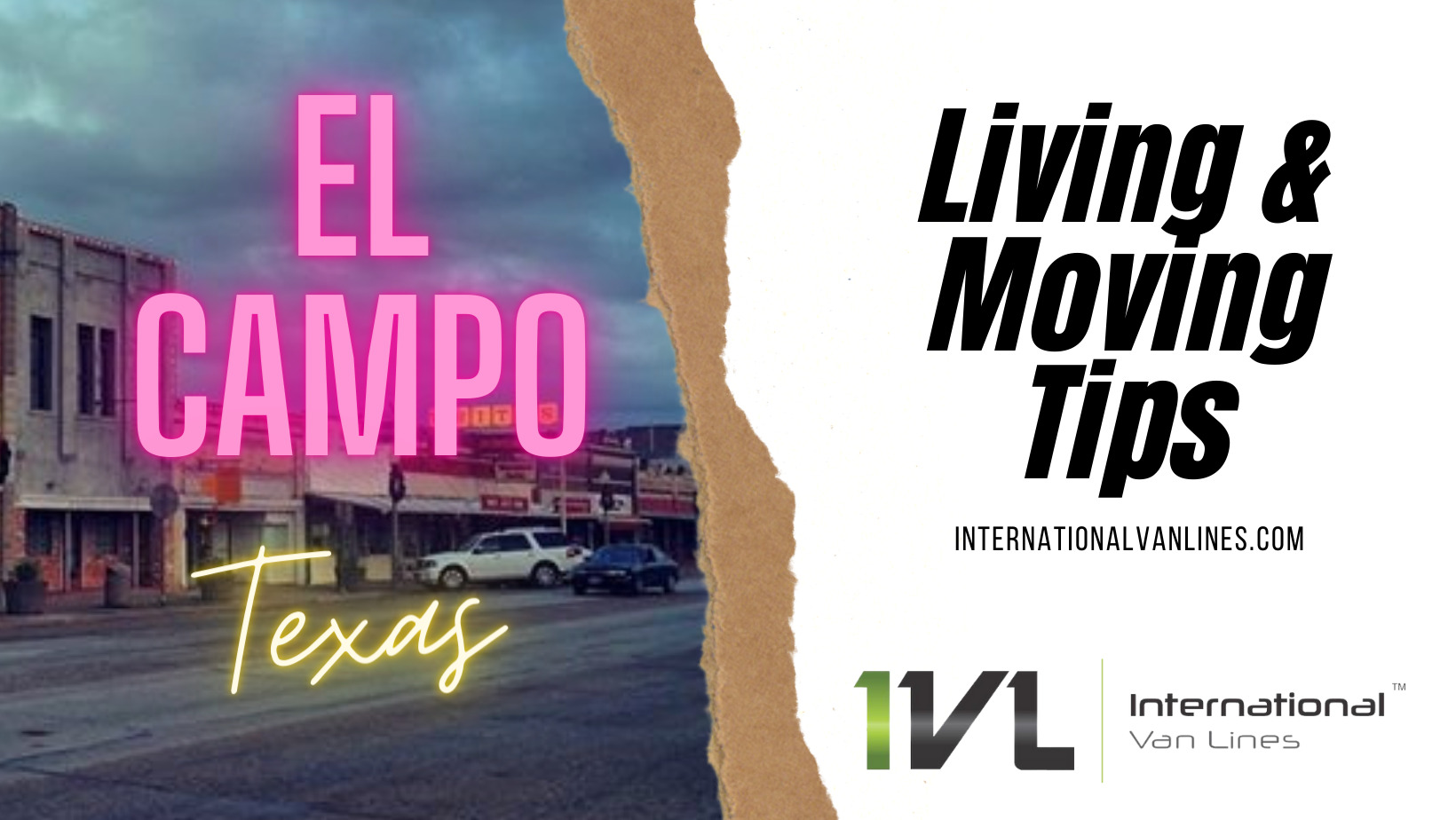 El Campo Texas – All you need to know when moving!
El Campo is a city situated in Texas. The city has a total land area of 7.5 square miles, all of which island, according to the US Census Bureau. El Campo is located in the Coastal Plains of Texas, which are now known as the Texas Coastal Plains. These plains were being used as an open range for cattle by Spanish colonists, later by Mexican cattlemen, and finally by settlers introduced by Colonist Stephen F. Austin because of the abundant native grasses. Following Texas' independence from Mexico, German, Irish, and Swedish immigrants flocked to the region, and cattle production remained the people's primary source of income.


Railroads were becoming more widespread in Texas in the late 1880s. Count Telferner's extension of a railroad from Houston to Victoria made it easier to transport cattle.
Ranching became the main industry, with thousands of cattle being sent to San Antonio each year. The organization of schools and churches started when the town was in its development phase. The first school was a one-room cabin, but by 1895, a separate school had been built. A library was built in 1901, and the first bank was founded in 1902. The El Campo Rice Milling Company was founded in 1903, and by 1904, there were 70 rice farmers in the El Campo region, as well as 126 pumping stations and also another rice mill, the Broussard Rice Mill.
The newly discovered product of "liquid gold," as oil and gas pioneered the rise of the petroleum and oil field-based industries, ushered in the mid-1930s. The petroleum industry also breathed new life into the local economy by spurring the production of new, more advanced technologies and diversifying the local economy.
Cost of Moving in El Campo Texas


International Van Lines offers professional moving services in Texas. The below table will give you an idea of how much it would cost you for moving locally in El Campo Texas.
| Number of Movers | Hourly/With Packing | Hourly/Without Packing |
| --- | --- | --- |
| 3 Movers | $200 | $150 |
| 4 Movers | $250 | $200 |
| 5 Movers | $275 | $225 |
*** Please note, these are general rates. It's recommended that you contact a relocation coordinator for a more accurate moving cost ***
The Economy in El Campo
El Campo has a 3.7 percent unemployment rate while the median in the United States is 3.7 percent. The work market in El Campo has grown by 2.0 percent in the last year. Future employment growth is expected to be 26.6 percent over the next 10 years, which is less than the US median of 33.5 percent.
El Campo's earnings and salaries
El Campo residents earn a median of $20,653 a year, while the median salary in the United States is $28,555 a year.
El Campo residents have a median annual household income of $42,491. The median salary in the United States is $53,482 a year.
The Climate in El Campo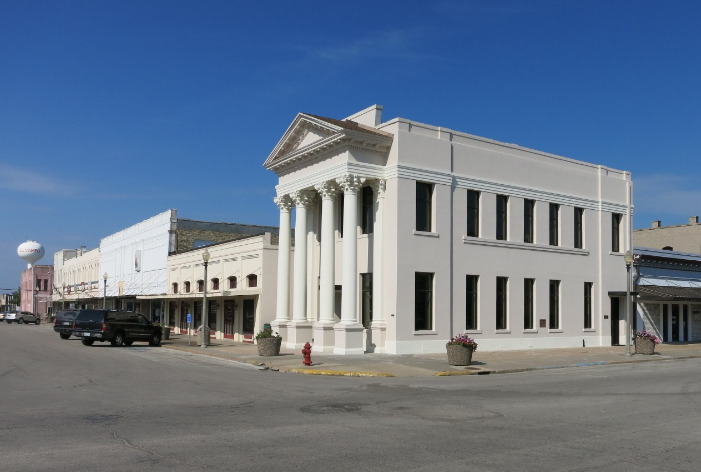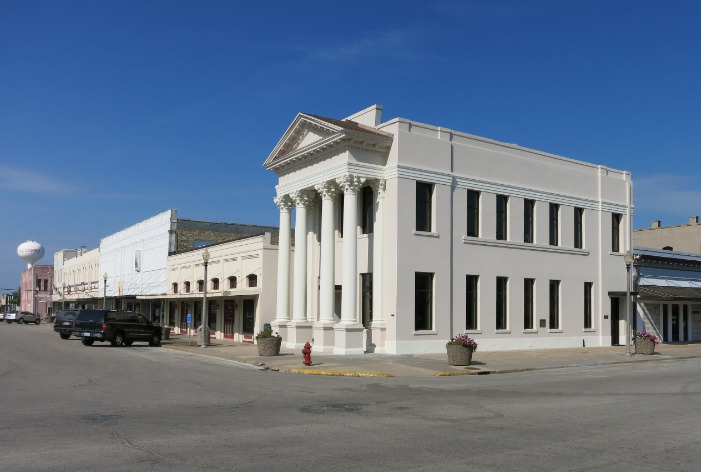 El Campo, Texas receives a median of 48 inches of rain a year while the median annual rainfall in the United States is 38 inches. El Campo has a median of 206 sunshine days a year while the total number of sunshine days in the United States is 205.
On a median, El Campo receives precipitation 82 days per year. El Campo's hottest month is August, with a median high temp of 94.6°, making it colder than most of Texas. El Campo has four pleasant months with high temps ranging from 70 to 85 degrees. The months of April, November, and March are the most pleasant in El Campo. El Campo's nighttime temp is the coldest in January, with a median of 42.3° and it is colder than the majority of Texas.
El Campo has 97.1 days a year with a high temp of over 90°, which is about the median as compared to other Texas cities. El Campo has 11.0 days a year where the nighttime low temp drops below zero, which is more than most other Texas cities.
With 5.1 inches of rain, October is the wet season in El Campo, while February is the driest with 2.8 inches. Winter is the wettest season, accounting for 31% of annual precipitation, while Spring is the driest, accounting for 20%. El Campo receives more rain than other areas in Texas, with a median rainfall of 47.6 inches.
The wettest month in El Campo is January, with 7.7 days of rain, and the driest month is April, with just 4.8 rainy days. El Campo has a median of 82.1 rainy days a year, which is higher than the rest of Texas. Spring is the rainiest season, with rain falling 27 percent of the time, and Summer is the driest, with just a 22 percent chance of rain.
Getting a moving quote in El Campo Texas
Getting a moving estimate from us is easy. Just give us a call, and we will set up a virtual tour or on-site visit. With offices in TEXAS, it's easy for us to offer last-minute moving services. All local moves will be fully insured and handled by moving professionals.
Education in El Campo
The median cost of education in El Campo is $9,167 per student while the national median is $12,383. Each teacher has 15 students, the librarian has 926 students, and the counselor has 342 children.
Population in El Campo
El Campo has a population of 11,645. The population density is 1,201 people per square mile. El Campo's median age is 35.4, while the national median is 37.4. El Campo has a population density of 3.0 people per household, compared to 2.6 in the United States.
El Campo has a white population of 33.9 percent, a black population of 8.5 percent, and a Native American population of 0.2 percent. Hispanic ethnicity accounts for 0.3 percent of the population.
Housing in El Campo


El Campo's median home price is $138,300. In the last 10 years, home values have increased by 38.3 percent. El Campo's home values have increased by 5.8%.
Median Age Of Home- El Campo real estate is 48 years old on the median.
The El Campo Rental Market – Renters account for 27.0 percent of El Campo's population, with 3.0 percent of the city's houses and apartments available for sale.
Traveling in El Campo
Since 2010, the median travel time has become longer with each passing year. In El Campo, the typical one-way ride takes 23.0 mins and it is less than half the time it takes in the United States, which is 26.4 mins.
El Campo residents use the following methods to get to work:
– 78.9% drive their own car alone;
-17.0% carpool with others;
-3.3 percent operate from home;
-0.2 percent use public transportation
Best Movers in El Campo Texas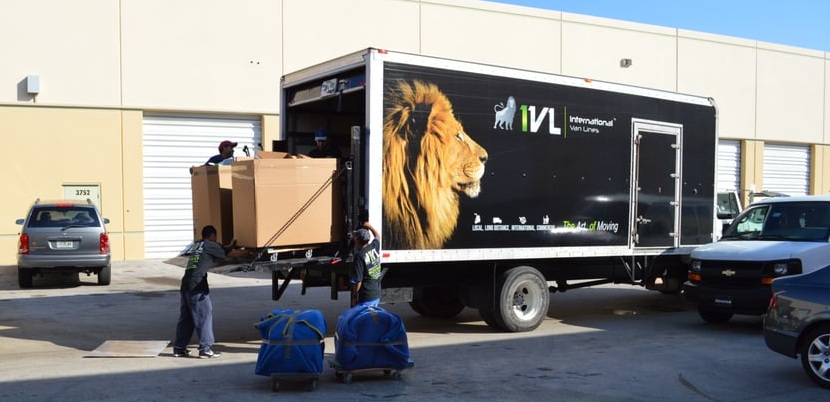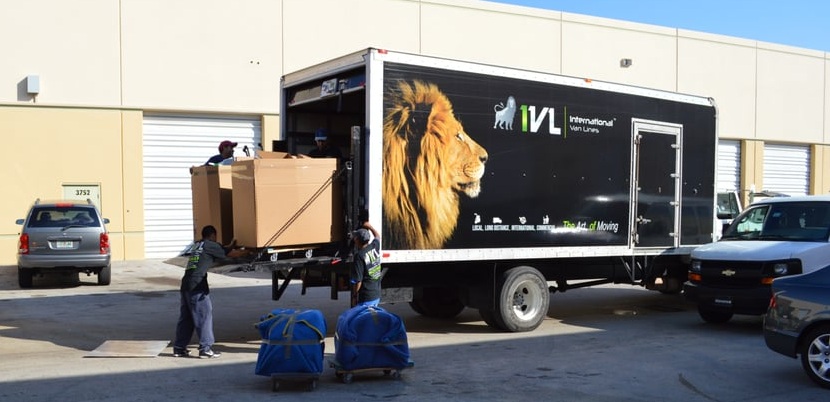 Best Moving Company for 2021 – International Van Lines has been awarded on Newsweek's list of America's Best Customer Service 2021 in the "Moving" category.
This prestigious award is presented by Newsweek and Statista Inc., the world-leading statistics portal and industry ranking provider.
The awards list was announced on October 14th, 2020, and can currently be viewed on Newsweek's website. You can also check the certificate here.
GET FREE QUOTE
Travel & Important Places in El Campo Texas
Airport
Victoria Regional Airport, the nearest major airport to El Campo, Texas, is the nearest large airport. This airport is located in Victoria, Texas, and is 49 miles from El Campo, Texas.
Bus services
El Campo and Wharton are served by the Colorado Valley Transit Authority's bus system. Texas State Highway 71 and US Route 59 connect El Campo to the rest of the world. El Campo is reachable by road by Texas State Highway 71 and U.S. Route 59.
Hotels in El Campo
1.Best Western Executive Inn El Campo
25880 US-59 Rd, El Campo, TX 77437, USA
Phone: +1 979-543-7833
2.Lone Star Inn
1319 S Mechanic St, El Campo, TX 77437, United States
Phone: +1 979-543-7833
3.Days Inn by Wyndham
25060 Us 59 Rd, El Campo, TX
4.Travel Inn & Suites
809 W Jackson St, El Campo, TX
El Campo Independent School District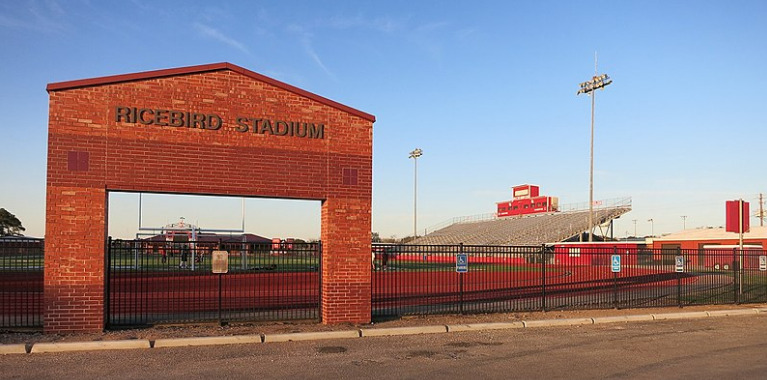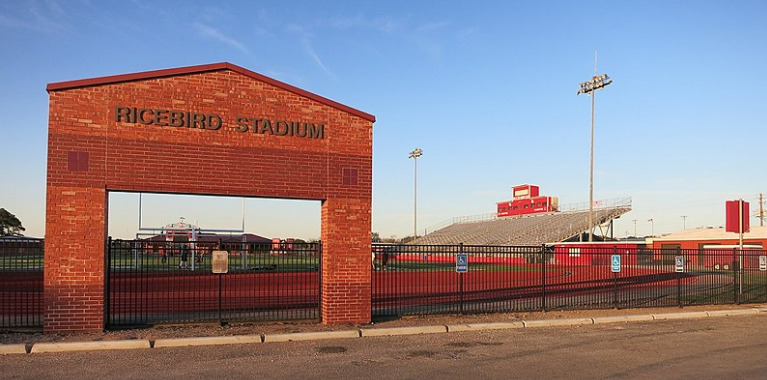 El Campo Independent School District is a public school district in El Campo, Texas. El Campo, as well as rural regions in central and south-central Wharton County, are served by the district. The Texas Education Agency scored the school district "academically acceptable" in 2009.
El Campo Museum of Natural History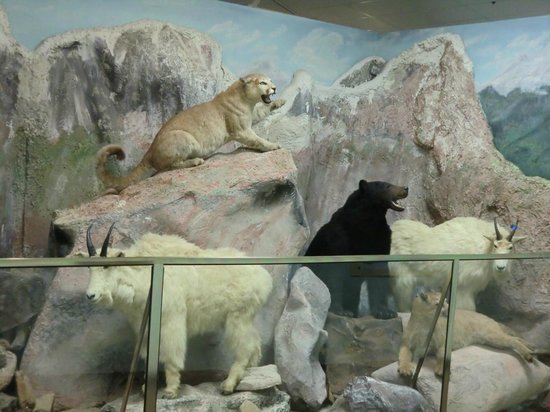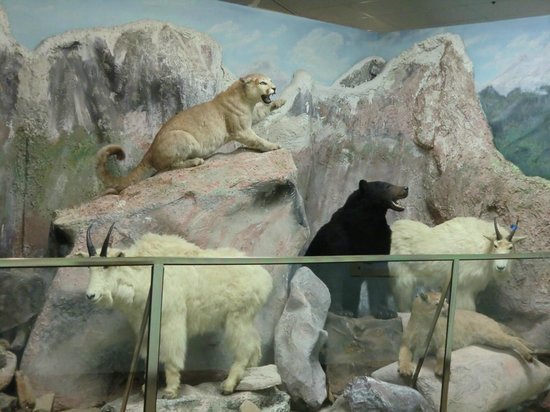 Dr. and Mrs. E.A. Weinheimer donated to the City of El Campo the animal trophies he had collected on various Big Game Hunts in 1972. They donated the building that once housed his first medical clinic and was later remodeled to house his collection, as well as the El Campo Chamber of Commerce. While the city maintained possession of the array, the Chamber became its custodian.
The El Campo Museum of Art, History, and Natural Science was established in 1978 after the Chamber of Commerce persuaded a group of volunteers to apply for a charter. The board of directors of the museum introduced a mission statement and established the goal of developing the exhibit into a museum-quality display of the creatures in recreations of their natural environments. Landscape murals and replicas of natural environments were used by volunteer groups, many of whom were artists, to study, prepare, and create a visual habitat for animals clustered geographically.
During this time, the African and Arctic Exhibits were completed in 1978, as well as the Great Cats Jungle Exhibit was completed in 1979. The displays, as well as the mid-1980s Waterfowl Show, drew crowds to the Museum, and membership began to expand.
The Museum was relocated to its current location in the Civic Center in 1989 when the City of El Campo started a new Civic Center. All of the trophy animals, as well as the original murals from the African and Waterfowl Exhibits, were relocated, and new dioramas were installed.
A famous Texas Exhibit of animals native to South Texas, as well as the Alaskan Brown Bear Exhibit, were added in 1991. Steve McManus of Nature and Wildlife Museum donated over 400 mounts to the Museum in March 2013.
El Campo Bowling Center


El Campo Bowling Center is a SMOKE-FREE recreational facility with 16 Brunswick bowling lanes and new Brunswick GS pinsetters. Adults will enjoy sitting in our Strike Zone Sports Bar and practicing shuffleboard while observing the Texans, Rockets, or Astros on the big screen television.
The Bowling Center is simple to find for bowlers arriving from Bay City, Wharton, East Bernard, Edna, Palacios, or other neighborhoods in Wharton, Colorado, Fort Bend, Matagorda, and Jackson Counties, as it is situated on the West Loop in El Campo, TX.
Friendship Park
Friendship Park in El Campo is a nice family park where the kids can have a lot of fun as they meet new people or simply walk around the park on the trail. Aside from the one-mile jogging and walking path, there are a number of other attractions, especially for children. In the play area, there are 4 tennis courts, 2 volleyball courts, a football and soccer track, and numerous rides. The picnic benches are set up well. There are also restrooms on the premises.
Did you know?


GET FREE QUOTE