Long-Distance Moving
International Van Lines is a licensed carrier. Their DOT number is 2247789. However, IVL also has a broker authority used for locations where their presence may not be as strong. Regardless of the method, IVL always oversees every aspect of your move, and quality is of the utmost importance. They're a full service moving company.
As one of the largest moving companies in the nation, IVL can handle any size move anywhere. Moving quotes are also straightforward to get. IVL used virtual survey software that gives the customer the ability to create a detailed inventory and tour.
Unlike moving companies in the nation, IVL's attention to personal service is significant. Every customer will have an assigned account rep that will oversee the process and provide updates along the way. Thank you for reading International Van Lines's full review for 2021.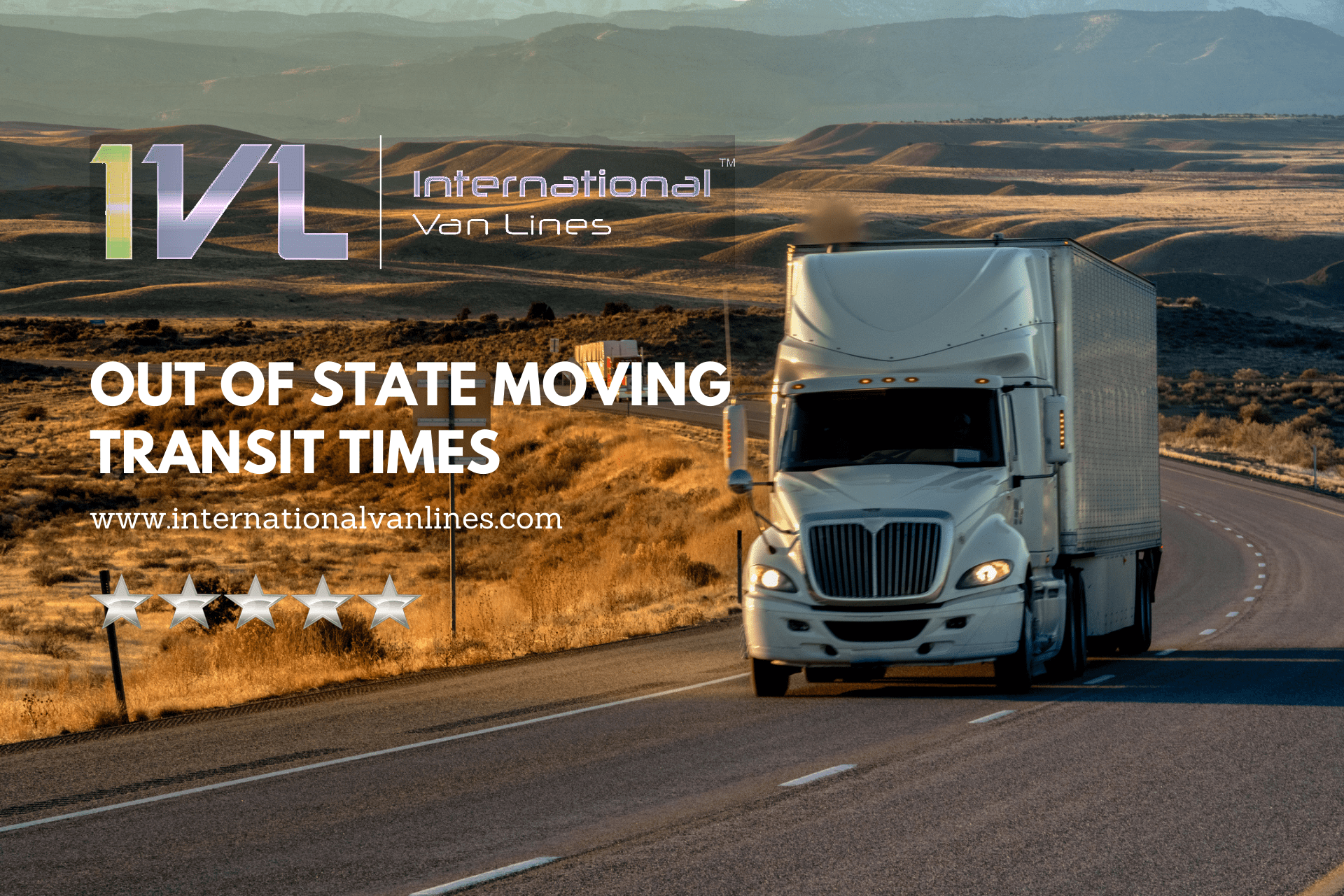 How much does IVL cost?
International Van Lines prices are dependant on several factors. The time of year, move size, service required, and distance. Summer prices are about 20% higher due to seasonality. Costs during the summer can range from about $2000 for a one-bedroom to a little over $10,000 for a four-bedroom. Moving in the winter can save you money. Additionally, things like self-packing and purging can also help reduce the cost of your move.
Their rates are on par with standard industry rates. If you're considering a top-notch service then International Van Lines makes sense for the cost. Use their moving calculator below to help with planning and budgeting. The rates listed will give you a general idea of what to expect. However, we always suggest speaking with one of their relocation coordinators.

Getting an estimate from IVL
| Phone Survey | Virtual Tour | On-Site Survey |
| --- | --- | --- |
| Phone walkthrough | Artificial Intellengce | On-site vist |
| Call Duration 10-30 min. | Accurate (via text/smartphone) | Appointment needed |
Phone survey – If you're moving to a one or two-bedroom home, then a phone survey would be sufficient. One of our agents will walk you through the process over the phone. You will need to walk room by room and let us know what you're moving. It's important to be as detailed as possible. If you require full packing, we will make estimations on boxes based on the conversation. However, phone estimates are the easiest; they are not always the most accurate. Communication is the key to have a positive experience.
Virtual Tour – International Van Lines always recommends a virtual tour. IVL would send you a text with a link. After clicking on the link, you will be able to upload a list, video, and images of everything you're moving. It's effortless to use and accurate. You can take a look at our virtual tour here.
Visual Survey – If you feel more comfortable having an International Van Lines rep visit your home, we can accommodate. We will need some advanced notice but will send a local rep to come by and create a full list of what you're moving.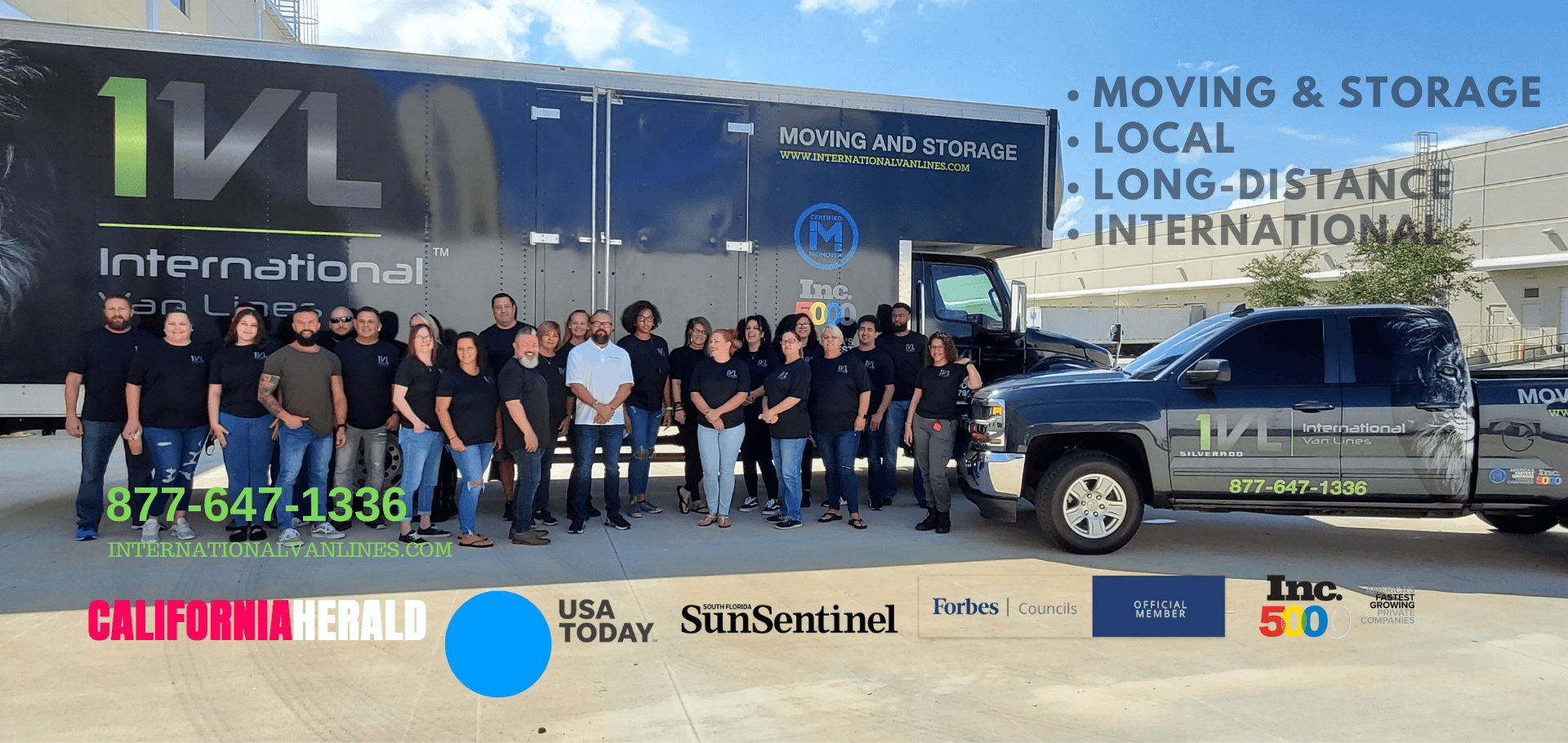 What Are Normal Transit times with IVL
Estimated delivery time frames are based on mileage, your chosen first available delivery date (if applicable), and the size of the load. With these factors in mind, delivery can take anywhere from 2-21 business days from your first available delivery date. Please speak with an IVL representative to confirm transit time on your specific route.
Unlike FedEx or UPS deliveries moving delivery dates are not guaranteed. However, an IVL rep can walk you through the process and give you a 2-3 day window for delivery. IVL cannot be held liable if there is an act of God or something beyond their control that causes a delay.
What are IVL's payment methods?
A Security Deposit is required at the time of booking to schedule your move day.
50% of the total balance (The balance after the deposit) is due at the pickup date via cash, cashier's check or Money Order. A personal check will be accepted on pickup if there are more than 7 days between pickup and delivery.
The remaining balance is due upon delivery via CASH or POSTAL MONEY ORDER ONLY before unloading.
IVL will not accept CC payment for any payment other than they deposit.
What is IVL's cancellation policy?
CANCELLATION POLICY – ONCE RESERVATIONS HAVE BEEN MADE WITH International Van Lines, DEPOSITS ARE REFUNDABLE IF IN WRITING UP TO 2 BUSINESS DAYS (Mon-Fri 10am-6pm EST) BEFORE THE FIRST SCHEDULED PICK UPDATE. DEPOSITS ARE NOT REFUNDABLE IF CANCELLATION IS MADE LESS THAN 2 BUSINESS DAYS BEFORE THE SCHEDULED PICK UPDATE. TO FINALIZE THE REQUEST YOU NEED TO CONTACT YOUR REPRESENTATIVE.