Moving Companies in Malibu
Looking for a long distance Malibu moving company in whom you can put your utmost trust—you've come to the right page!  We're not just about glossing over the details and getting done so we can get paid. We are a Malibu moving company with a very different approach, in that we treat your belongings as we would our own.
We get that your stuff is important to you—of course it would be, this is a huge part of your life after all. You want to know that you can trust the California moving company you've hired to transport your items a long distance. Whether you're moving interstate, state to state or even cross country, we've always got you covered.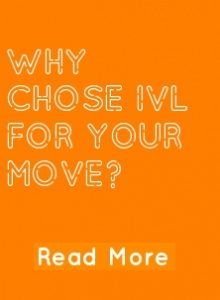 When Preparing for A Cross Country Move
We've been doing this for a long time, which means we know to expect everything and anything, which means we can thus help you prepare for everything and anything. For instance, have you considered the following:
Read More
Change of address form. This is available at your local post office. You want to make sure to do this early enough so that you can begin getting your mail forwarded shortly after your long distance Malibu move.
Shutting off the utilities. Inform your utility companies of your move. You don't want to be stuck paying for bills even after you no longer live and/or work there.
Procuring packing materials. Know what you have and therefore what types of packing materials you'll need to safely pack these items. We also can supply everything from boxes and blankets to the packing tape if needed.
Ensure the new location is ready and waiting. The smoothest moves are ones in which the final destination is ready for its new owners. Have you attended to the necessary details to ensure your place will be ready when you get there?
Malibu Moves Don't Have to Be Stressful
When people think long distance or state to state move, they often go to disastrous scenarios—with us that is most definitely not the case. Our drivers and movers are among the best in California. All have been screened and background checked, and most importantly all take pride in their work; meaning, they will handle your stuff with the utmost care and professionalism. You never have to worry about boxes being tossed or shoved around. We ensure that nothing happens to your precious things.
Planning a Long Distance Move? Know Who to Trust
We encourage you to interview Malibu moving companies. Ask things like: are you fully insured? Do you have licensing? Are you aware of any between state regulations? How will you make sure my items don't shift during transport? Do you guarantee your pricing? Will you keep me notified of any changes or delays?
A good long distance moving company is forthright, transparent and always communicative. We keep customers in the loop at all times, and this is because we care about their experience. Ready for your long distance move? Call today!
International Van Lines was ranked#1 by Moving.co.