Moving Companies in Palm Springs
If you're in the planning stages for your big Palm Springs move, then you've definitely come to the right place! We are a long distance, California moving company with the experience and professionalism you can trust. Remember we are talking about your belongings, in many ways, we are talking about a vital part of your life. Would you trust it to just anyone? We didn't think so.
Your long distance Palm Springs move should not be stress-filled, it should not be about trying to scramble around last minute to make things work. Our process is thorough, and it ensures that everything runs smoothly and seamlessly.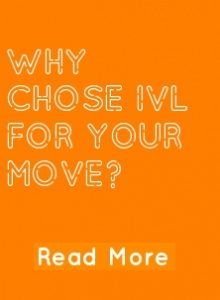 Some Tips On How To Prepare For Your Palm Springs Move
We thought it'd be useful to offer some tips and advice regarding any type of long distance, interstate or cross country move.
Keep a running list. Lists work! Especially when we're talking about a long distance move, even within the state of California. This way you can keep close track of what you've already accomplished, what might be in process and what still remains to be done.
Make sure to change that address. Sometimes these smaller details slip people's minds. Changing your address though is crucial if you want to keep getting mail at your new place, and also just to let the entities with which you deal know what's going on.
Declutter and organize. There really isn't a better time to take stock of your things and see what you might be able to get rid of. Is it just taking up room? Throw it away. It will lighten your load and help you to keep the new place more organized.
Palm Springs, CA Movers with Experience
If googling "Palm Springs movers near me,'" just be careful that in going through the search results, you aren't contacting some fly by night business. You want a moving company with insurance—after all these are your valuable possessions. You want a moving company that has ample experience with traveling long distances. Remember, there are certain regulations and laws, especially with state to state moves by which companies must abide. Make sure whatever California long distance mover you choose is aware of any such restrictions or rules.
You also want a company that above all else honors the price they give you. Once you discuss your Palm Springs move with our representative, we will generate an all-inclusive quote. You'll need to provide details regarding distance to be traveled, any specialty items, any special packing requirements etc. Once you get your price, that's it—no hidden fees at the end. We are as honest as they come!
Clients Trust Our Reputation
You maintain a good reputation as a California based moving company because you take care of the clients' belongings, you treat them as you would your own. We know that referrals and word of mouth are extremely important when it comes to long distance moving companies. Our job is to ensure that you're happy when all is said and done.
International Van Lines was ranked as one of America's best moving companies by moving.co. Read more about us.