Moving Companies in San Bernardino
San Bernardino is a lovely city; but things may not seem quite so lovely if you are in the midst of planning a long distance move. Moves can be tough, any moves, throw into the mix a cross country, interstate or state-to-state move, and it can be downright daunting. We are here to help! With years of experience and a commitment to customer satisfaction, we understand the logistics of long distance moving, whether from San Bernardino or any California location. If you're looking for the best moving companies in San Bernardino, CA you've come to the right place.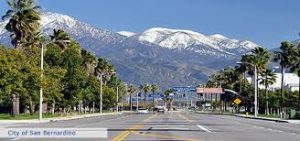 The Thing About Long Distance Moving—Planning is Key
Especially when relocating a great distance away, making sure that you have a plan in place and that you stay organized can mean the difference between a smooth move and disastrous one. A few tips to help keep you on top of things during your long distance move:
Read more
Make sure to get your address change in place well beforehand. Trying to scramble last minute to ensure that mail is forwarded can be a real hassle.
Use the move as an opportunity to sort and declutter. The more time you take as far as organizing what goes where, the better off you'll be when you get to your new location.
Take your time when interviewing San Bernardino movers. Ask the right questions, make sure you feel comfortable with their service.
Don't panic. It is easy to get stressed during a long distance move especially, that's why it's so important to stay calm and focused.
We're Here to Help, A Turnkey San Bernardino Moving Company
Our experience and professionalism are what set us apart without question. Fully insured, all of our movers and drivers are invested in the customer's satisfaction. That means that we treat your possessions as we would our own. We know that your things are valuable, we know that you will probably worry as they are being transported—but you don't have to worry with us. Even if you are involved in a cross country move, the utmost care will be taken every single step of the way.
For us, communication is key. We always keep the client in the loop, maintaining contact throughout the duration of the move. And everything is transparent; meaning, no hidden charges. Your thorough and detailed moving quote will include all costs and fees associated so you don't have to worry about any surprises.
California Movers Who Actually Care
Some moving companies in San Bernardino may say that, we mean it! Referrals are important, our reputation is built with happy and satisfied clients. If your move doesn't go perfectly, we suffer and so we don't take any chances. From helping you pack, to loading the van/truck in the most meticulous and secure way possible, to making sure at the end, your things are left in the proper places, our long distance moves are smooth and efficient.
If you're looking for moving companies in San Bernardino you've come to the right place. We would love to discuss your upcoming interstate, state-to-state or cross country move. Simply give us a call and one of our representatives will help you get the process started! You can also read about us and check out some of our reviews. IVL was ranked #1 with moving.co.