Moving Companies In San Pedro
Have you been considering a long distance move from San Pedro but are consequently worried about the hassle involved, all of the details that need tending to and just the sheer amount of work involved? One thing we can help with is the logistics of the move itself. A San Pedro long distance moving company with experience, we pride ourselves on taking a great deal of the stress off of our California based customers when it comes to state to state or even cross country moves. If you're looking for moving companies in San Pedro, CA you've come to the right place.
The process, done our way, is simple. All you need to do is give us a complete list of your belongings to include any luxury, valuable or specialty items, and we will compose a comprehensive quote for your long distance move. And trust us, there will be no surprises in the price.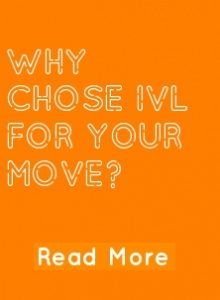 What's Involved with Your Long Distance San Pedro Move?
As we said, we try and streamline the process as much as possible so that there is a lot less for you to worry about. If needed, we can even supply packing materials—everything from blankets and boxes to crates and packing tape. This is because we are a fully licensed and insured turn key California moving company.
Need help packing up the house or business? We're there to lend a hand. When loading the van or truck, we ensure that everything is secure, no shifting or unexpected damage will occur on our watch! And when we do arrive at your destination, be it in another state or even across the country, we can help unpack and put things in the proper places. We're just that attentive to our customer's needs.
Things To Be Done Before Any Cross Country or Interstate Move
Regardless of where you're moving to, you want to keep a running check list of all that you've taken care of to date and all that is still left to be done. For instance, have you changed your address with the post office? Have you phoned the utility companies and let them know about your long distance move? Have you made sure that the new location is 100% ready so that you're not scrambling when you get there? We'd be happy to help you complete a check list to make your San Pedro, CA move that much smoother and more streamlined.
It's all about staying organized. Also, why not use this time to get rid of those things that have just been sitting taking up space; honestly assess your need for certain items. If it's no longer useful, declutter and get rid of it.
A California Based Moving Company You Can Trust
We treat your belongings as we would our own—this is what makes us different and this is what keeps our clients coming back. Certainly it's good to have years of experience, all of the necessary insurance, drivers and movers who are thoroughly screened and background checked, but you also need to care. We are that San Pedro long distance moving company that cares!
International Van Lines was ranked#1 by moving.co for long-distance and international moving services.