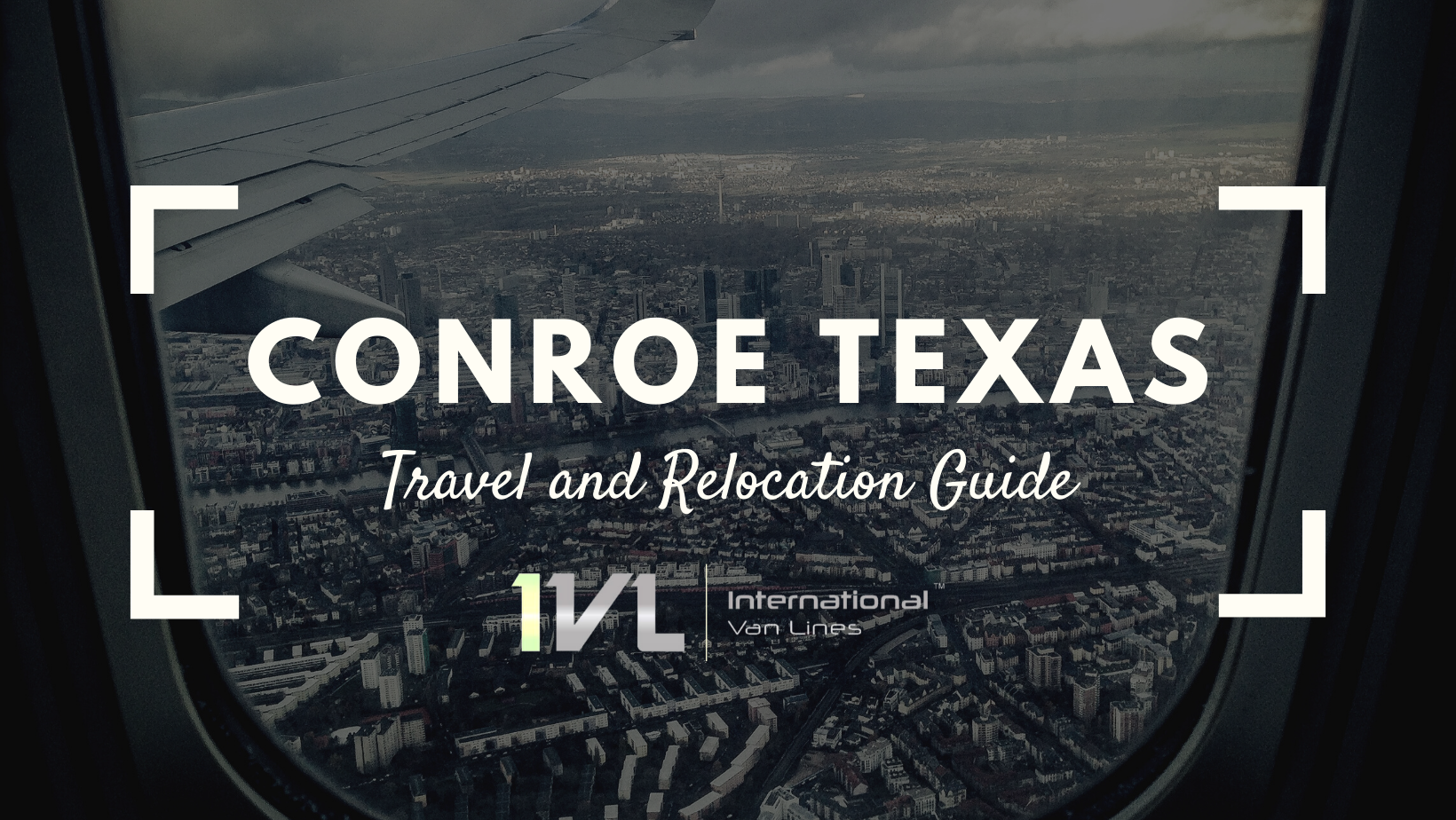 Conroe Texas – All you need to know!



Isaac Conroe a former Civil War Illinois Calvary captain arrived in Montgomery County from Houston on Oct. 16, 1881, searching for a place to make his mark.
Conroe eventually purchased a plot of land and built a sawmill about 2 miles east of the present-day town that bears his name. It was just wood, but that was part of what attracted Conroe in the first place.
His first mill was located between Santa Fe tracks and what is now Avenue A, east of the I&GN Railroad. To ship his lumber goods to the I&GN, he made a tram out of wooden rails and spokes.
Issac Conroe was the first postmaster when a post office was built there. The captain used to live in Houston and traveled on the I&GN back and forth.
The new mill site was given the name "Conroe's Switch" by a railroad official who recommended that it be made a daily stop. "Conroe's Switch to" was printed on printed rail tickets. The name was eventually renamed to "Conroe's" and now to "Conroe."
Conroe prospered thanks to the lumber industry. In those days, the average daily salary was $1 to $2.50. Many mills sprung up as a result of the railroads making it easier to bring lumber products to market. The sawmills attracted new families to the area, and the town prospered.
Residents built Conroe's first one-room public school near the community of Beach in 1886 with rough lumber and handmade desks. The Conroe Mill School, which was open for a 5-month term each year, educated mostly mill workers' children.
The town continued to expand through many epidemics and two devastating fires. An unofficial count in 1889 revealed a populace of 250 to 300 people. More school space was needed as the lumber industry expanded, as did the population growth that accompanied it.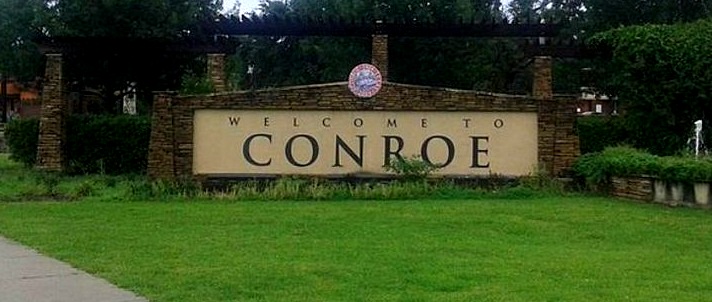 Conroe's first four-room painted school, along the 300 block of Murray Street, was built in 1900. The city was formally incorporated in December 1904. The first mayor was J. F. Collier.
Biographers write that only the oil industry rates above timber and the lumber company in value in the final examination of what produced "Conroe's Switch" boom instead of a bust. The rail crossroads aided in the creation of Conroe, and Isaac Conroe made his mark.
Cost of Moving to Conroe Texas
Getting a moving estimate from us is easy. Just give us a call, and we will set up a virtual tour or on-site visit. With offices in TEXAS, it's easy for us to offer last-minute moving services. All local moves will be fully insured and handled by moving professionals.
You might be interested in reading our article on "The cost to move a 5 bedroom house". – READ HERE.
All of our movers are background checked and drug tested. They also go through extensive training to ensure quality service every time. This makes IVL is your go-to mover when you are moving in Conroe Texas. – CLICK HERE TO READ OUR REVIEWS.
| Number of Movers | Hourly/With Packing | Hourly/Without Packing |
| --- | --- | --- |
| 3 Movers | $200 | $150 |
| 4 Movers | $250 | $200 |
| 5 Movers | $275 | $225 |
*** Please note, these are general rates. It's recommended that you contact a relocation coordinator for a more accurate moving cost ***
Get a FREE Moving Estimate in Seconds!

Employment opportunities in Conroe Texas

Conroe has a 3.6 percent unemployment rate while in U.S. avg. is 3.7 percent
Conroe's job growth has been significant.
– Over the last year, job growth has increased by 3.2 percent.
– The median household income in Conroe is $46,109.
– Conroe's median home price is $211,300.
Climate in Conroe
Conroe receives a median of 49 inches of rain each year. The median annual rainfall in the United States is 38 inches. Conroe has a median of 205 sunshine days a year while the total number of sunshine days in the United States is 205.
August is the hottest month in Conroe, with a median high temperature of 94.2°, making it cooler than most other Texas cities. Conroe has four pleasant months with high temp ranging from 70 to 85 degrees. The months of April, October, and March are the most fun in Conroe.
Conroe's nighttime temp is the coldest in January, with a median of 40.5° which is colder than the majority of Texas.
The wettest month in Conroe is October, which receives 5.4 inches of rain, and the driest is April, which receives 2.9 inches. Winter is the wettest season, accounting for 30% of annual precipitation, while Spring is the driest, accounting for 23%. Conroe receives more rain than other areas in Texas, with an average rainfall of 48.7 inches.
The rainiest month in Conroe is June, with 7.7 days of rain, and the driest month is April, with just 5.2 rainy days. Conroe has an average of 80.5 rainy days a year, which is higher than the rest of Texas. Spring is the rainiest season, with 27 percent of the time, and Summer is the driest, with a 23 percent chance of rain.
Education in Conroe
Conroe has 45 campuses, 34 of which are public and 11 of which are private. The estimated cost of education in Conroe is $9,375 per student while the national median is $12,383. Each teacher has 17 students, the librarian has 828 students, and the counselor has 491 children.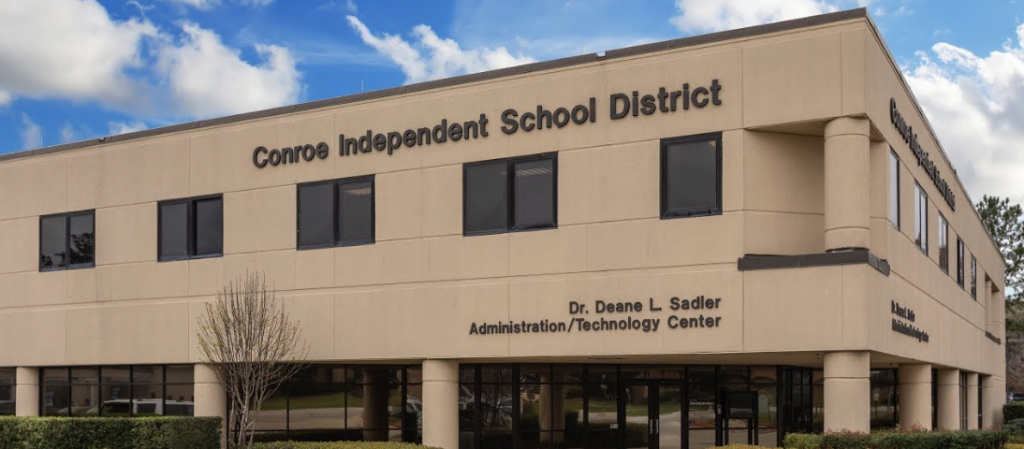 Conroe Independent School District serves the communities of Conroe, Cut and Shoot, Shenandoah, Oak Ridge North, and the town of Woodloch in Montgomery County, Texas. The Deane L. Sadler Administration/Technology Center in Conroe serves as the district's headquarters. The Conroe Independent School District is a well-regarded public school district in Conroe, Texas. It has 62,837 students in grades PK-12, with a 16 to 1 student-to-teacher ratio. State test results show that 63 percent of students are good at math and 58 percent are proficient in reading.
Population in Conroe
Conroe has a population of 77,086 people. The population density is 1,098 people per square mile. Conroe's median age is 33, while the national average is 37.4. The total age of people per household in Conroe is 2.8, while the national average is 2.6.
Conroe has a diverse population.
– White people account for 55.4 percent of the population.
-32.7 percent identify as Hispanic.
– 8.3 percent of the population is black
– Asians make up 2.6 percent of the population.
– Native Americans make up 0.1 percent of the population.
Housing in Conroe
Conroe's average home price is $211,300. In the last ten years, home values have increased by 47.7%. Conroe's home values have increased by 6.9%.
Average Age of House
– Conroe real estate is 22 years old on average.
The Conroe Rental Market
– Renters account for 45.8% of Conroe's population.
– In Conroe, 3.0% of apartments and houses are available for sale.
Commuting in Conroe
From 2010, the median American commute has extended with each passing year. Conroe's typical one-way commute is 28.4 mins. which is more than the median of 26.4 mins in the United States.
Conroe residents use the following methods to get to work:
– 81.0 percent of people drive their own vehicles.
– 11.8 percent of people carpool.
-3.4 percent of employees work from home
– Just 0.9 percent of people use public transportation
Best Moving Company in Conroe Texas
At International Van Lines, we service the entire nation and over 180 countries. Whether you're moving a few boxes or a six-bedroom home we can help. IVL maintains one of the best reputations in the moving industry.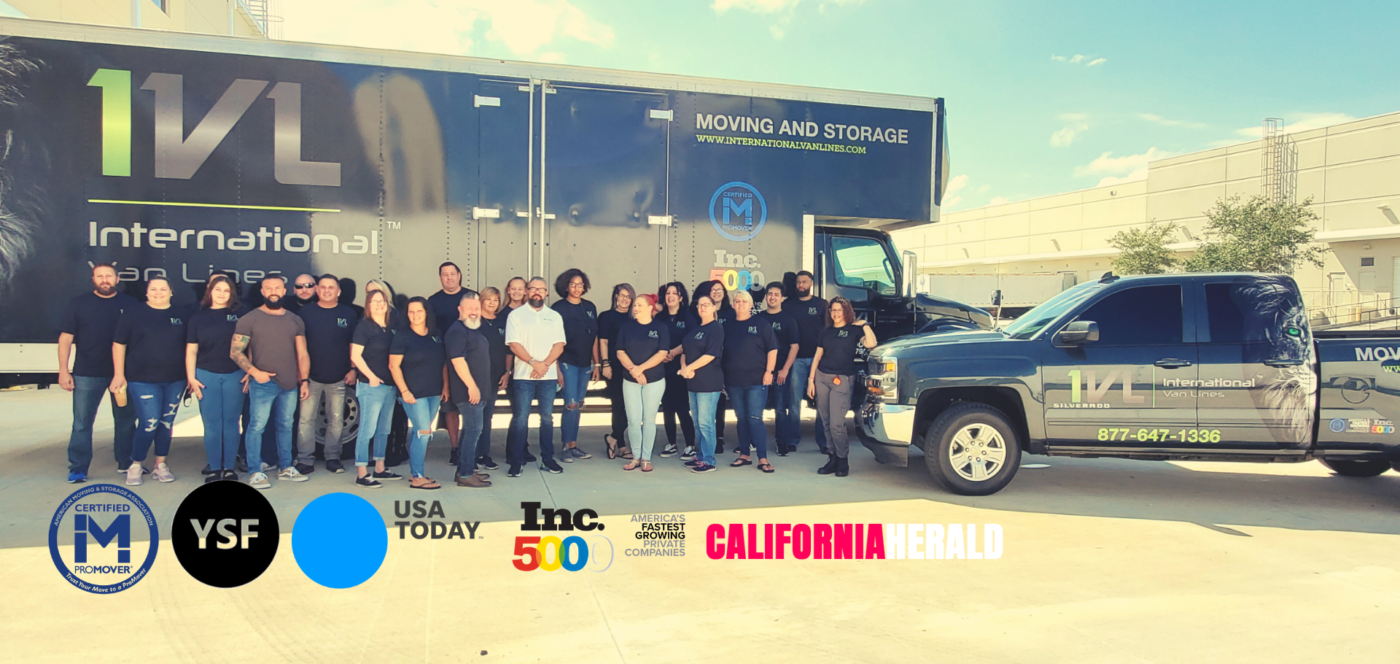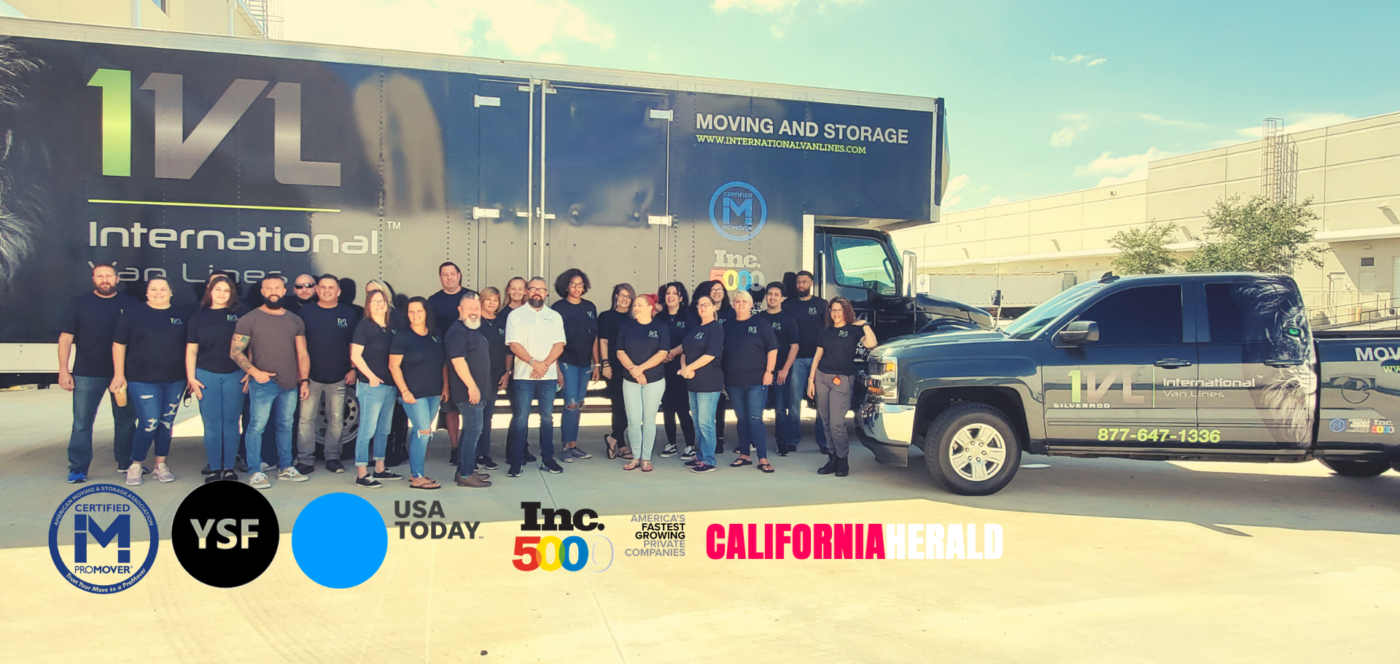 Important Places in Conroe Texas
Montgomery County Memorial Library

Montgomery County Memorial Library is a public library system situated in Montgomery County, Texas. The system manages libraries in several Montgomery County towns and communities. Until 1948, the Montgomery County Library was a set of 1200 volumes stored in a Conroe School Recreation Center, run by a women's organization known as the HUB Club. After a fire in 1980 destroyed most of the Library's stock as well as its existing structure, a new structure was eventually authorized in 1991. The current Central Library, which opened to the public in the summers of 1994, now has over 50,000 cardholders.
Heritage Museum of Montgomery County
The Heritage Museum of Montgomery County brings history to life with unique exhibits and a general store packed with kid-friendly activities. This museum, located in the historic Grogan/Cochran home, was constructed in 1924 and exhibits documenting the county's history, from the timber and oil industries to the daily lives of Montgomery County residents.
A reproduction of the office of Dr. C. B. Stewart, a local citizen who served as the Republic of Texas' first Secretary of State, is a prominent feature of the Museum. Dr. Stewart developed the state flag and seal, as well as initial county maps. When Texas entered the Union in 1845, the flag became the official "Lone Star" flag. The Griffin Papers, which date from 1831 and can be used for in-house study, are also housed at the museum, and certified copies are available. Accessible to people with disabilities, and audio tour equipment is available. In the park beside the museum, one of the four Joe Roughneck sculptures, a tribute to oilfield employees, is on display.
Conroe-North Houston Regional Airport
Conroe-North Houston Regional Airport previously Lone Star Executive Airport and Montgomery County Airport is a public-use airport located 37 miles north of Houston's central business district. Montgomery County owns the property. Conroe-North Houston Regional Airport was built as a military facility during World War II, but it was converted to a mostly civilian airfield in 1945.
Historical Flag Park And The Lone Star Monument
The 3.5-acre park's memorial is a circular manicured plaza lined by 13 flags that flew in Texas during the Texas Revolution as the city struggled for independence. The Texian, a 14-foot-tall bronze sculpture by Conroe artist Craig Campobella, stands in the plaza's center.
The statue portrays a typical Texas Revolutionary War volunteer soldier. The park's entrance is marked by a bust of Dr. Charles B. Stewart who designed the Lone Star flag.
The Park is a great place to bring family, friends, and anyone interested in learning more about the hardship that led to the formation of Texas. The Park, like an outdoor museum, is open to the public 7 days a week, regardless of the weather, with no admission charge and a lot of free parking.
Lone Star College
Lone Star College previously Montgomery College is a Texas community college located south of Conroe in Montgomery County, Texas. It is a member of the Lone Star College System and serves Montgomery County. It was created in 1992.
Did you know?


GET FREE QUOTE