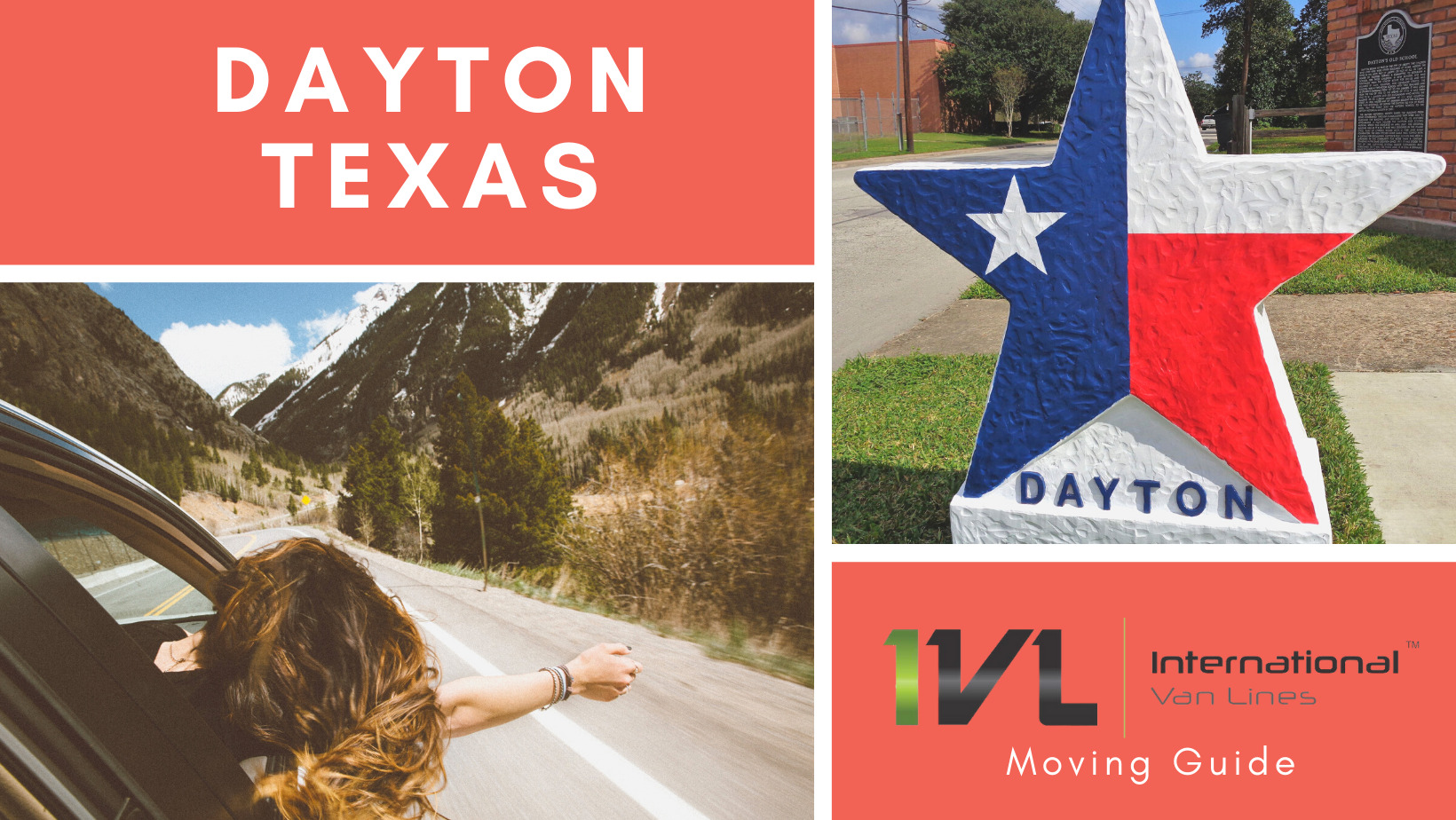 History of Dayton Texas
Dayton is a settlement in Liberty County, Texas, United States. Dayton was originally a part of the town of Liberty, which was formed in 1831 during the Mexican occupation. The Trinity River split the town in two, with Liberty on the east bank and West Liberty, as Dayton was known at the time, on a hill many miles west of the river. The two parts of town were linked by a road and a ferry.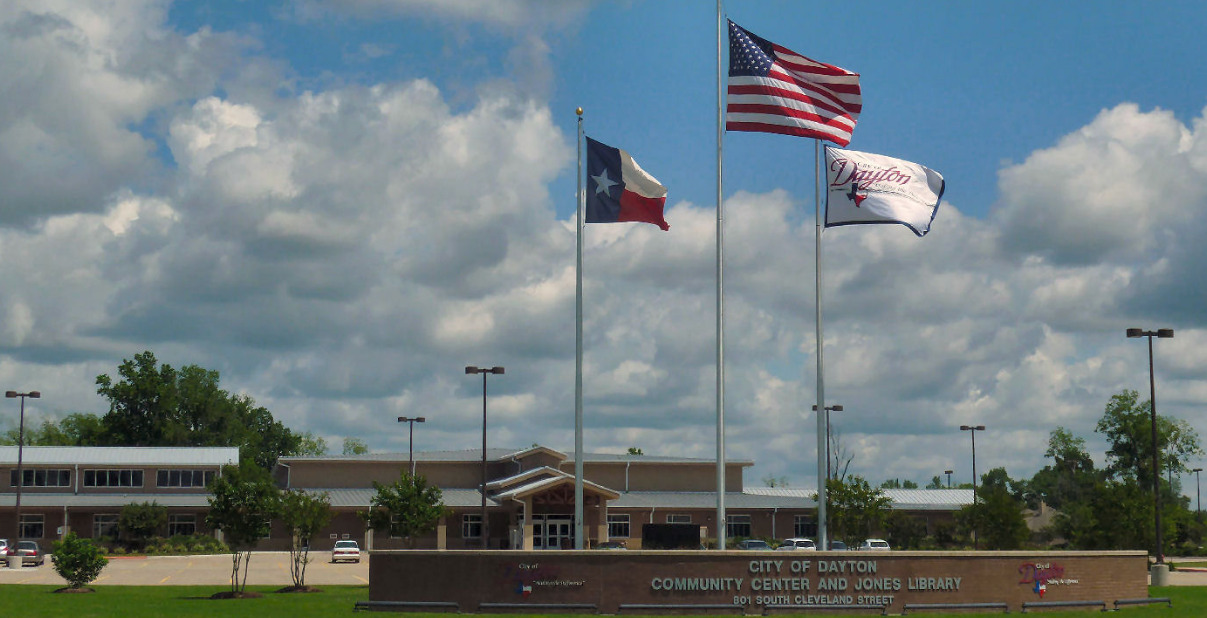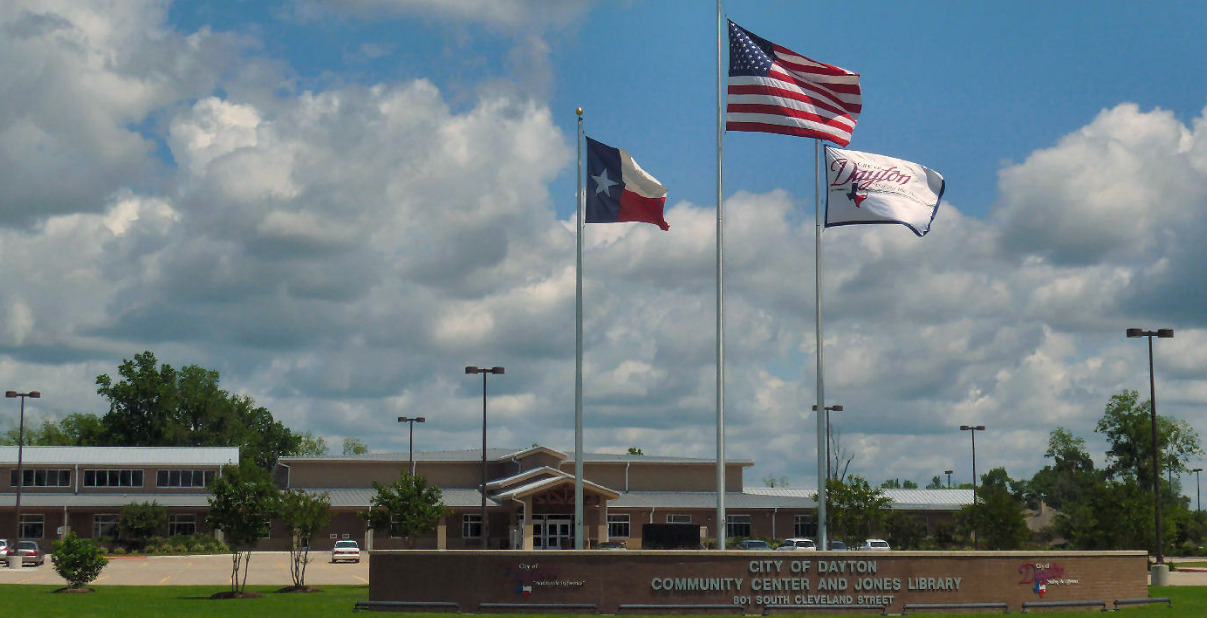 The Mexican government sold land grants to the early explorers of West Liberty. One of them was Isaiah Cates Day, who arrived in West Liberty at the age of 18 in 1830. Before 1839, he bought land from the Mexican government, and in 1839, he bought more land from the Republic of Texas.
With the establishment of many sawmills, the town started to thrive. Families arrived by train at the turn of the century, responding to newspaper advertisements put by a property developer promoting fertile farmland. Rice became the main crop farmed in the Dayton area after a drainage system was developed.
Dayton had four general stores, two grocery stores, one livery stable, a blacksmith shop, post office, train station, two churches, and a schoolhouse by 1902. On July 20, 1907, a referendum was held to create the Dayton Independent School District.
The people of Dayton decided to integrate the town in 1911. On November 28, 1925, a new city election was held for unknown reasons to reincorporate the city, with Judge W.S. Neel elected mayor. The discovery of oil in the 1920s ushered in a slew of new industries.
Dayton had 70 firms and was classified as a railroad hub by 1940. Dayton Independent School District became the city's largest employer in 1989, with the county's largest school population. Dayton had a populace of over 7200 people according to the 2010 census.
In Dayton, four highways converge US Highway 90, which runs east and west through town. State Highways 146 leads south to Baytown, 321 leads north to Cleveland, and F.M. 1960 leads west to Humble.
Cost of Moving in DaytonTexas


International Van Lines offers professional moving services in Texas. The below table will give you an idea of how much it would cost you for moving locally in Dayton Texas.
| Number of Movers | Hourly/With Packing | Hourly/Without Packing |
| --- | --- | --- |
| 3 Movers | $200 | $150 |
| 4 Movers | $250 | $200 |
| 5 Movers | $275 | $225 |
*** Please note, these are general rates. It's recommended that you contact a relocation coordinator for a more accurate moving cost ***
Climate in Dayton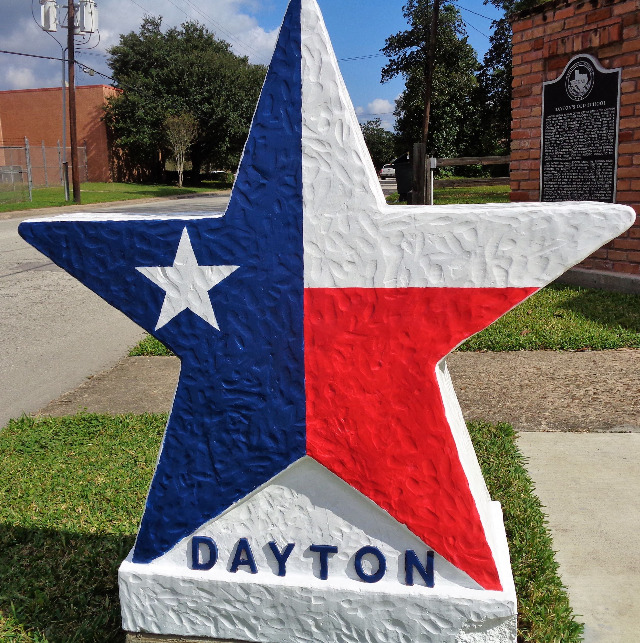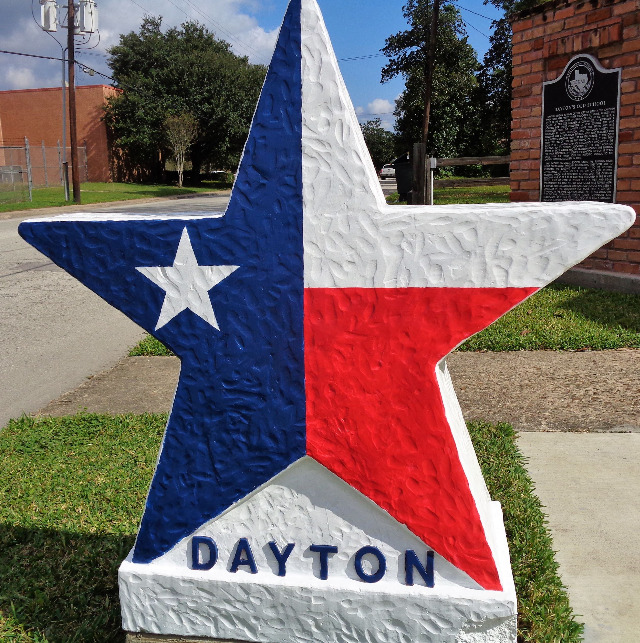 Dayton has a humid subtropical climate. On the median, Dayton, Texas receives 59 inches of precipitation each year. The average annual rainfall in the United States is 38 inches. Dayton has a median of 205 sunshine days a year while the total number of sunshine days in the United States is 205.
On a median, Dayton receives precipitation 108 days per year. Dayton's hottest month is August, with a median high temp of 93.0°, which is cooler than most areas in Texas.
There are five pleasant months in Dayton, with high temperatures ranging from 70 to 85 degrees. The months of April, October, and March are the most fun in Dayton. Dayton's nighttime temperatures are the coldest in January, with a median of 41.3°. This is colder than the majority of Texas. There are 83.2 days a year in Dayton where the high temperature exceeds 90 degrees, which is lower than most areas in Texas.
The wettest month in Dayton is June, which receives 7.4 inches of rain, and the driest is April, which receives 3.5 inches. Autumn is the wettest season, accounting for 29 percent of annual precipitation, while Spring is the driest, accounting for 22 percent. Dayton has one of the wettest climates in Texas, with an average rainfall of 58.8 inches. The wettest month in Dayton is December, with 10.6 days of rain, and the driest month is April, with just 7.3 rainy days.
Dayton has 108.4 rainy days a year, making it one of the wettest cities in Texas. Spring is the rainiest season, with rain falling 28 percent of the time, and Summer is the driest, with just a 22 percent chance of rain.
Getting to Know Dayton
Economy in Dayton
Dayton has a 5.4 percent unemployment rate. The median in the United States is 3.7 percent. The work market in Dayton has grown by 3.1 percent in the last year. Future employment growth is expected to be 32.4 percent for the next ten years, which is lower than the US median of 33.5 percent.
Salary scale in Dayton
– A Dayton resident's estimated annual income is $19,677. The median salary in the United States is $28,555 a year.
– A Dayton resident's median household income is $51,477 per year. The median annual salary in the United States is $53,482.
Education in Dayton
In Dayton, Texas, education is very important. Dayton has ten schools: nine public and one private. The median cost of education in Dayton is $8,054 per pupil while the national average is $12,383. Each teacher has 16 students, the librarian has 2,541 students, and the counselor has 566 children.
Population in Dayton
Dayton has a population of 7,615. The population density is 312 inhabitants per square mile. Dayton's median age is 33.6, while the national average is 37.4. The median number of people per house in Dayton is 2.6, while the national average is 2.6.
Race distribution in Dayton
– White people account for 61.6 percent of the population.
– 16.3 percent of the population is black
– Asians account for 1.5 percent of the population.
– 16.4 percent identify as Hispanic
– 4.2 percent of the population has 2 or more races
Dayton, Texas Housing
Dayton's median home price is $157,900. In the last ten years, home values have increased by 51.1 percent. The value of a home in Dayton has increased by 5.9%.
House Average Age
– Dayton property market is 34 years old on average.
The Dayton Rental Market
– Renters account for 40.5 percent of Dayton's population.
– In Dayton, 0.4 percent of apartments and houses are available for sale.
Getting a moving quote in Dayton Texas
Getting a moving estimate from us is easy. Just give us a call, and we will set up a virtual tour or on-site visit. With offices in TEXAS, it's easy for us to offer last-minute moving services. All local moves will be fully insured and handled by moving professionals.
Travel time in Dayton
From 2010, the median American travel time has become longer with each passing year. In Dayton, the average one-way ride takes 26.1 minutes which is less than half the time it takes in the United States, which is 26.4 minutes.
Dayton residents use the following ways to get to work:
– 96.6 percent of people drive their own car alone; 1.0 percent share car.
– 1.4% of employees work from home
Airport


Near Dayton there are many major airports to choose from. George Bush Intercontinental Airport is the nearest airport. This airport, which is 29 miles from Dayton, TX, has domestic and international flights from Houston.
Another major airport is William P. Hobby Airport, which is 42 miles from Dayton, Texas, and has domestic flights from Houston.
Highways connecting Dayton
Highways U.S. Highway 90, which runs west to Crosby and Houston and east to Beaumont and on to Louisiana, passes through Dayton. Dayton and Cleveland are connected by SH 321. SH 321 is known as North Cleveland Street within the city of Dayton, and it runs as a four-lane urban highway through suburban Dayton before narrowing to a two-lane rural State Highway heading north to Cleveland. SH 146 connects Dayton to Baytown, while FM 1960 connects Dayton to Humble and Huffman, as well as the northern reaches of Houston.
Rail Lines
Two rail lines intersect in Dayton. One of them is the UP Baytown Subdivision, a north-south Union Pacific line that originates in Baytown. The other is the UP Lafayette Subdivision line, which roughly parallels US 90 and runs east/west. The BNSF has the authority to run trains on the Baytown Subdivision from Dayton to just west of Baytown, and it also has a rail yard just south of Dayton. The UP Beaumont Subdivision, a second rail line, runs through the city's northern reaches.
Best Movers in Dayton Texas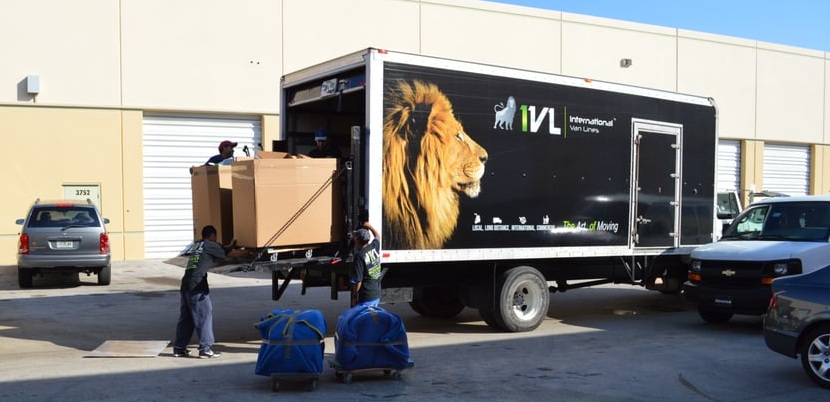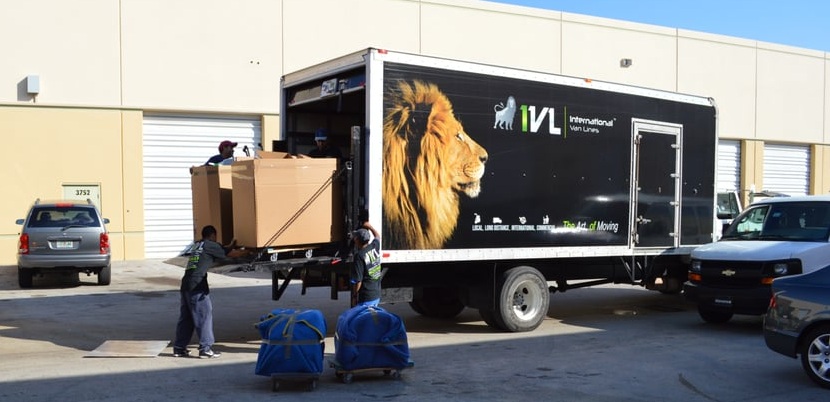 Best Moving Company for 2021 – International Van Lines has been awarded on Newsweek's list of America's Best Customer Service 2021 in the "Moving" category.
This prestigious award is presented by Newsweek and Statista Inc., the world-leading statistics portal and industry ranking provider.
The awards list was announced on October 14th, 2020, and can currently be viewed on Newsweek's website. You can also check the certificate here.
GET FREE QUOTE
Important Places in Dayton Texas
Dayton Independent School District
Dayton Independent School District is a public school district based in Dayton. Dayton, Dayton Lakes, Kenefick, and some surrounding counties such as Eastgate, Stilson, and the northern half of Old River-Winfree are served by the district. Just a tiny fraction of the district is located in Harris County. The Texas Education Agency graded the school district "academically acceptable" in 2009.
Colleges near Dayton Area
Dayton has 25 colleges within 50 miles and has a combined enrollment of 289,115 students. The nearest colleges to Dayton are listed below in order of distance from the city. Lee College in Baytown is the closest college, located 21.6 miles from Dayton. Driving time from Dayton to these schools should be under an hour. Rice University-based in Houston is the best college in the region. Lone Star College System is the area's biggest college.
Hotels in Dayton Texas

1.Best Western Dayton Inn & Suites
1751 West Highway 90, Dayton, TX 77535, United States of America
Phone: +1 936-258-7600
2.Executive Inn
710 1 / 2 West Highway 90, Dayton, TX 77535, United States of America
Phone: +1 936-681-8359
3.Summit Inn
604 Highway 90 East, Dayton, TX 77535, United States of America
Phone: +1 936-242-1947
4.Sands Motel
406 US-90, Dayton, TX 77535, United States
Phone: +1 936-258-8619
Did you know?


GET FREE QUOTE