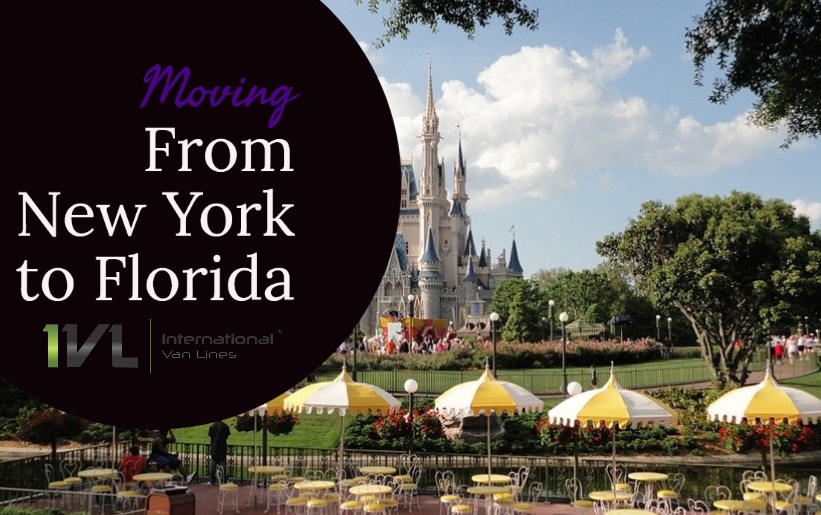 Moving from New York to Florida
Are you looking to leave the cold white winters of New York for the warmer shores of Florida? With tropical weather all year around, pristine white beaches, lower taxes, affordable living, and Disney World, it is not a big surprise why people are going in droves to Florida.
However, before you set up your life in the Sunshine State, there is a whole universe of things you need to know about the moving process. Let's take a look at some of the ways you can survive the transportation process in Florida.
Things to Know When Moving From New York To Florida
Making such a long-distance move is not as easy as people think. They require not just double the cost but also double the effort of short distance moves. Here are some things you should do when you are planning the move:
Make sure you are only transporting stuff that you really need. When traveling from New York to Florida, it is a good idea to get rid of extra baggage if it is not important enough to be transported across state lines.
You need to plan and organize everything including your job, your kids' school, internet connectivity, cable TV, magazine subscription, mail, and everything else under the sun.
Moving during the summertime may be more affordable as you will avoid the traffic created by snowbirds — people from northern states who travel to the south to spend their winters.
Finding a reliable and cost-effective moving company with cross-country experience.
Estimating the Cost of Moving From New York to Florida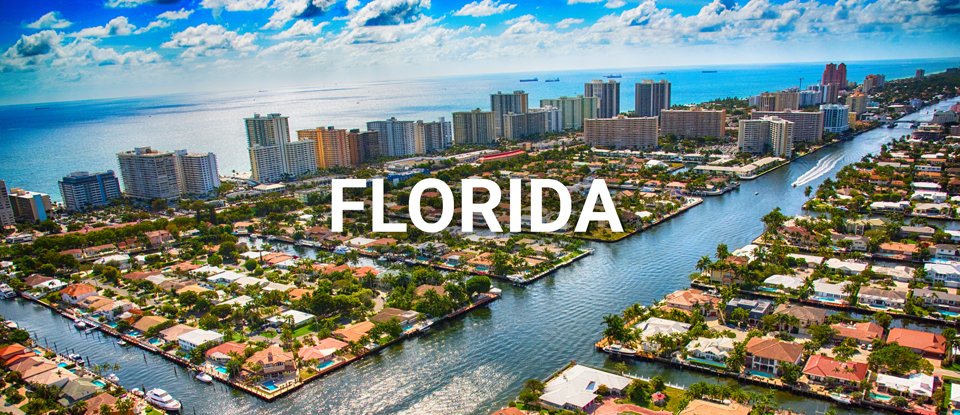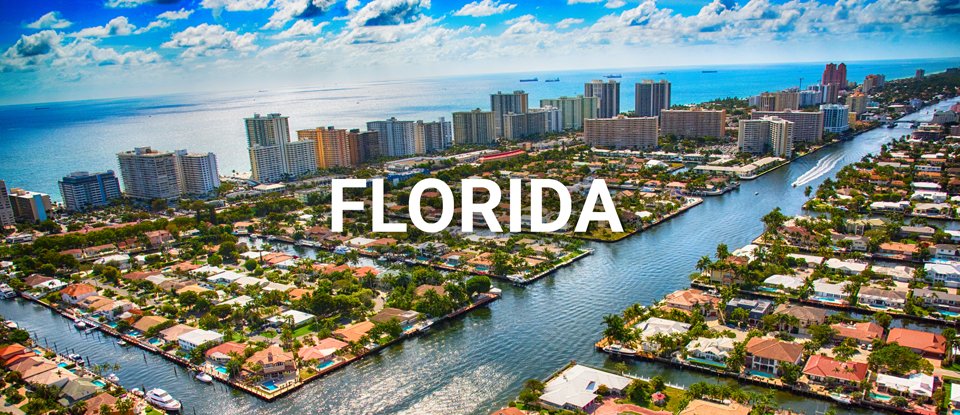 A long-distance relocation may be fraught with many challenges and doing the transportation yourself can be quite risky. Not only the costs can be prohibitive but you may also encounter many problems in-transit that can ruin your relocation efforts.
That is why we recommend that you hire professional local moving services when moving from New York to Florida. When hiring such a service, you need to check out their experience and customer reviews as well as the cost. Even though price can be a big determinant when choosing a moving service, it should never undermine the need for quality.
There are several variables that will determine the exact cost of the move, including the number of items being moved, whether you want your vehicles moved as well, the weight of your belongings, the exact distance, and additional services like packing and unpacking. However, a full service moving company that is proving cross-country services from New York to Florida may give you a ball park figure from anywhere between $2,500 and $6,000.
Although some people may find this figure shocking, you need to realize that transporting your belongings across state lines safely and on time can be worth it. Additionally, if you try to do the move on your own, you will also need to pay for the fuel, lodging and your food while you are in-transit as well as compromise on your health.
With a professional local moving service, you will have complete peace of mind that your belongings will arrive at your doorstep safe and sound.
Cutting Down on Your Stuff
Since many Floridian cities are more affordable than those in New York, you will probably get a living space that is bigger than the one you are leaving behind. So you may be wondering why you need to downsize on your belongings.
First of all, starting in a new state is a great opportunity to reorganize your life and live with less clutter from the past. Since you are starting a new chapter of your life, it is a good idea to filter out things that you would honestly never need to use again.
Another, perhaps bigger, deterrent for moving more stuff is the added cost and hassle associated with moving excess items all the way from the northeastern USA to the East Coast. Perhaps your new home in Orlando has two extra bedrooms, and a bigger dining room, but are they worth the extra cost of hauling your 8-seater dining table, a china cabinet, and two double-sized beds or would you be better off buying new stuff when you arrive at your new home?
Also, Florida boasts a completely different climate than New York, which means you will no longer need your closet filled with winter clothes. Some parts of Florida will become quite chilly in the winters but the temperature doesn't drop down anywhere near New York's, so a couple of coats, gloves, and scarves can do the trick.
Choosing Where to Live in Florida
Though the size of New York is nothing to scoff about, Florida, with an area exceeding 10,000 square miles the size of New York, is huge. Not only will the place you are relocating to determine the weather and culture of the place, it will also dictate the cost of living there. For example, if you are moving from New York City to Kissimmee, the distance is 1,095 miles and the average housing prices are $234,918. However, as you go south to Miami Beach, it will add an extra 200 miles to your drive — which will mean more transportation cost. More importantly, the average pricing of a house in the city is about $450,000, which is almost twice as much as what you get in Kissimmee.
Luckily, there are countless other options for you when you move to Florida, including Winter Park, which is a wonderful place to raise a family, or Gainesville which is great city of education and football.
Even though a lot of people move to Florida each year, not everyone stays there. Many people often make the choice to move back to their home states. Therefore, when you are deciding to move from New York to Florida, you will also need to consider which activities will help you make this state your home.
Florida is known for its diverse culture and amazing natural attractions and there are a million and one things that you can enjoy as a permanent resident in the Sunshine State. These include a trip to:
The endless gorgeous cerulean beaches
Walt Disney World Resort
Epcot theme park
Universal Orlando Resort
Everglades National Park
SeaWorld
Busch Gardens
Kennedy Space Center
Discovery Cove
Mallory Square
Amelia Island
Legoland
The Florida Aquarium
Cape Canaveral Air Force Station
Miami Zoo
Commuting in Florida
If you live in big metropolitan cities like New York City in NY, you might be living a car-free life or making use of public transportation regularly. However, you can't expect to do that in Florida on a regular basis.
In Florida, having a car is an absolute must and it is not just a convenient way of traveling, it is also very important for your budget. So you will need to factor in the cost of your car, fuel, its upkeep, and insurance. You will also need to consider the distance between your home and your workplace and your kids' school.
Although commute may not be a problem in smaller towns, Florida is a sprawling state with a huge amount of local and tourist traffic that can easily rival the crowds in New York City in some places. In fact, if you're looking to relocate to Miami specifically, be prepared for long commute times as this Florida city is tied with Los Angeles for longest commute times in the United States. Miami, while walkable for the most part, also has a hefty average walking commute of over 30 minutes, according to Census data from 2019. When choosing the perfect Florida city to relocate to, it's important to consider factors like these that may end up making a bigger impact on your quality of life than you realize.
Benefits and Cons of Moving to Florida
No matter which city or town you finally decide to move in, there are many pros and cons that are associated with Florida. You will need to find out how these factors will influence you not just in your everyday life but also 10 years down the road.
Benefits of Living in Florida
Warm, sunny, beach-worthy climate all year around
The absence of a state income tax is a major perk for many people.
Lower cost and better quality of living than many other states in the country.
Accessibility to world famous beaches, theme parks, and tourist attractions.
Permanent residents get discounts to local activities and attractions.
Many communities dedicated to retirees
With so many pros, it is difficult to see why many people don't choose to live in this state.
Cons of Living in Florida
Like all states, Florida also comes with its shares of cons. These include:
Extreme heat and humidity in the summers may make it intolerable for people who come from colder climes.
Destructive hurricanes and storms.
No mountains and valleys, which may be a turn off for many people.
More tourists than other states
You have to pay higher insurance cost as compared to other states.
Florida is infamous for its roaming alligators. It also has a lot of snakes and particularly large bugs, thanks to its tropical climate.
Finding Help When Moving From New York to Florida
We hope you understand that moving from New York to Florida is not an easy task and you will need to pay attention to a lot of minute details to make your relocation experience successful.
As we have said before, hiring a professional moving service can help give you some peace of mind when you are planning your move.
At InternationalVanLines.com, we will give you a moving quote and offer you high quality transportation service from the booking process until we have delivered your belongings to your doorstep. To get a wonderful moving experience, contact us on 877-647-1336 and speak to our customer service representative.