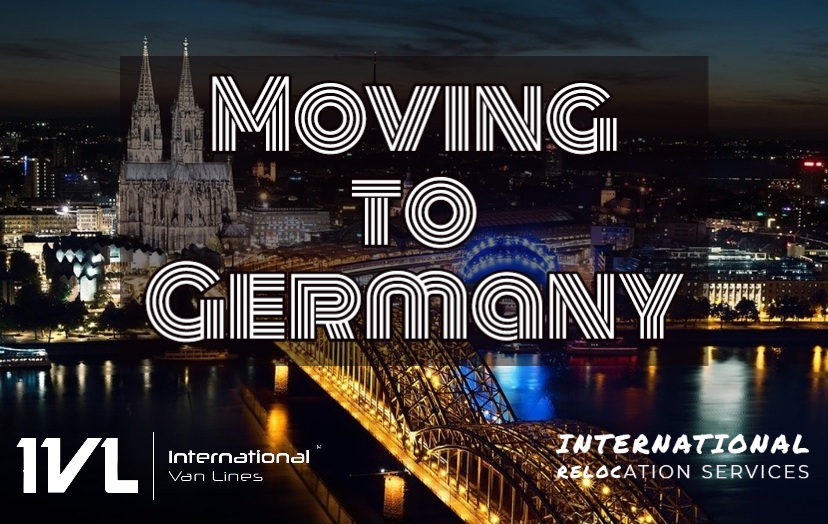 Moving to Germany
There is more to Germany than beer and the Berlin Wall — and you will find that out soon enough once you decide to relocate to Deutschland.
Organizing a move to Germany isn't something that you should do all alone. There are many things to consider when you are moving to Germany, including mode of relocation, getting the right visa, how to relocate your pets, what household goods to take with you, and what vaccinations you need.
So let us take a look at some of the important things that you need to consider when you are making the move to Germany.
Visas and Work Permits
The type of Germany Visa you require depends upon the purpose of your relocation.
If you are moving because of a job, getting a work permit is the best way. A work visa can cost you around $80 and you will also be required to finish a work permit or employment permit application form (Antrag auf Erlaubnis einer Beschäftigung) and a residence permit application (Antrag auf Erteilung eines Aufenthaltstitels).
However, if you are moving to join a spouse or a family member who is already a resident of the Germany, you will need a family reunion visa.
If you are moving to Germany for business purposes, you will need a business visa.
You can also get short-stay visa for visits up to three months for around $70.
Things to Pack When Moving to Germany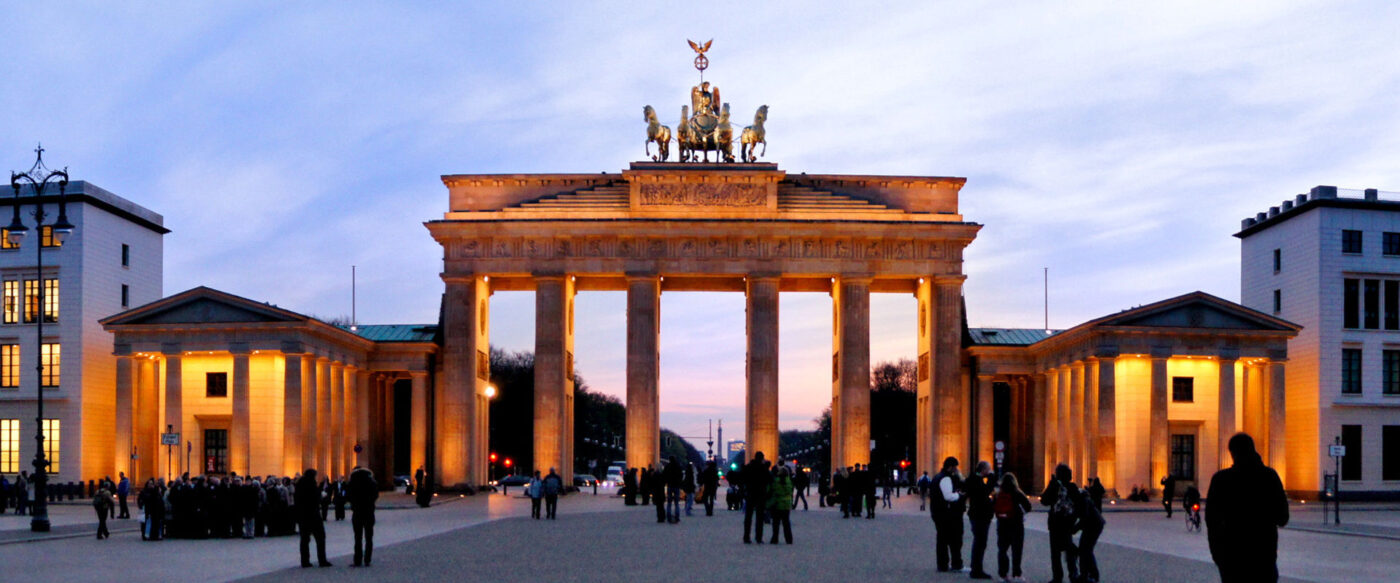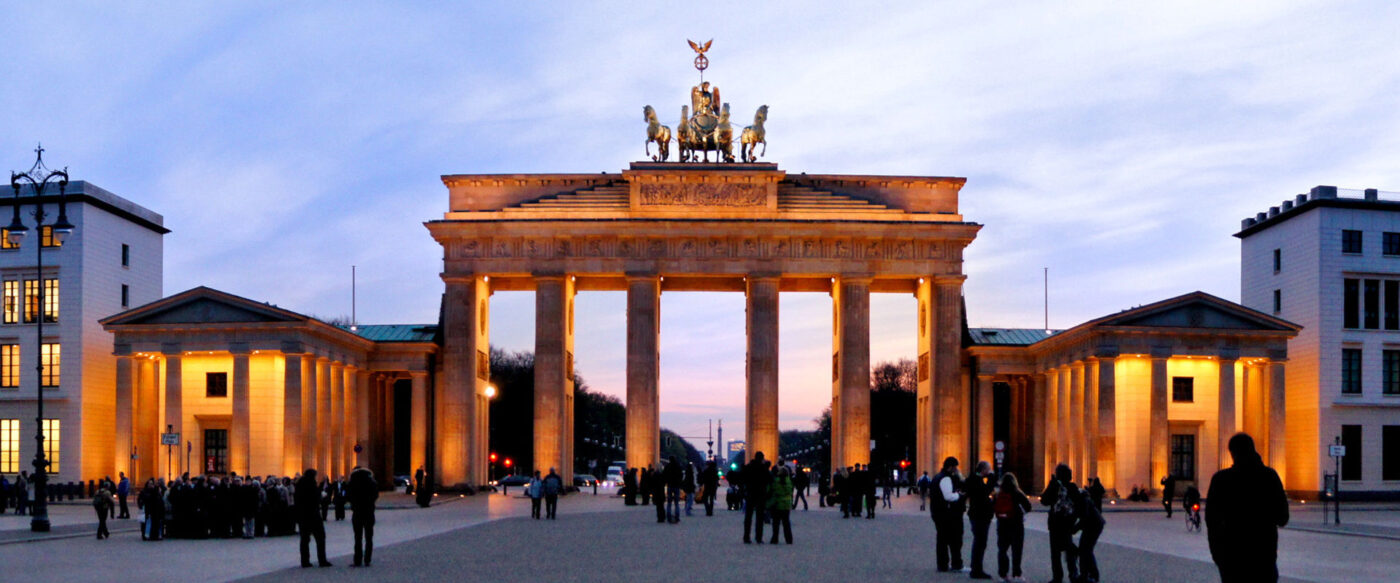 Here are some very essential documents that you need to take with you when moving to Germany:
Birth Certificate: If you want to register as a resident in Germany, you will need to show your birth certificate.
Marriage Certificate: In case you are married, you will also need to provide proof of this.
Proof of Education: To secure a job in the country, you will need all of your educational documents, including diplomas, university degrees, certificates, etc.
Bank Statement: If you want to rent out a space for living, you will need to show proof that you can support yourself financially in Germany.
Medical Records: Make sure you bring your medical records with you. These are particularly important if you suffer from chronic illnesses so that you can get the necessary care.
Proof of Health Insurance: If you are considering living in Germany, you will need proof of health insurance. Without this coverage, you will not be given a residence permit/
Pay Stubs: Three months' pay stubs are sufficient proof to show you are able to financially support yourself. Sometimes, a work contract can also be shown in place of pay stubs or bank statements.
International Moving Services
Before you get carried away stuffing suitcase after suitcase of your stuff, there are some things you need to know about international moving services. Shipping your household stuff can be a simple process if you follow Germany's guidelines (we will discuss more of this below).
In terms of international moving services, air freight is the quickest way to transport your belonging to Germany. However, it is also quite an expensive delivery method. If you are working on a budget, shipping your household goods by the ocean is much more affordable than air freight. However, you will, of course, have to wait for a longer period of time to receive your goods.
Because of the lower price, shipping is the most preferred option for moving belonging internationally.
Moving Household Goods
If you are one of those people who go abroad when packing stuff up, you may want to reconsider. When in Germany, minimalism is a good idea.
For household goods, you should bring in smaller items which have sentimental value, while leaving large bulky things like your furniture behind. There are thousands of home décor and appliance shops in Germany and all of them can help you buy what you need for your new home.
However, if you do decide to bring a lot of your household items, you should definitely consider insuring them while they are in-transit.
Custom Regulations
Like all sensible and responsible countries, Germany also restricts or prohibits certain items from coming into its border. So when you are moving to Germany, you need to make sure you only bring personal property, not things for commercial use.
There are also certain regulations about your vehicles, pets, and biological checks (more on these later).
Items That You Are Allowed to Bring in Germany
Some of the items that you are allowed to bring into Germany include:
Everyday household goods like bed linens, clothes, crockery, gym equipment, furniture, and other stuff that is necessary for your home.
Pets, including dogs, cats, and horses. However, pets also have restrictions.
Portable items that can be used in your profession or trade or for applied or liberal arts, like jewelry and pottery making.
No more than 200 cigarettes, 100 cigarillos, or 50 cigars.
Items That Cannot be Brought Into Germany
Germany also prohibits people from bringing certain items into its borders:
Over one liter of spirits with a strength of over 22% or undenatured ethyl alcohol of over 80%. Over two liters of alcoholic beverage of over 22% strength. More than four liters of non-sparkling wine or 16 liters of beer,
Commercial cars or vehicles
Non-portable items for professional, trade or applied or liberal arts use.
Moving Your Car
If you want to import your car, you will need to meet certain criteria to avoid being levied with a 10% import duty and a 19% import vat. This includes proof that you do not intend to sell the car and are coming to stay permanently in Germany.
Proof of Permanent Residence in Germany
Documentational proof like a job contract from a Germany-based company, a termination letter from your employee or a note stating you have been relocated to the country, a letter confirming the end of lease of your property, and documents showing you have sold your home.
A statement from your employer in Germany, proof of registration from your local residents' registration office (einwohnermeldeamt) and a property lease agreement in Germany.
Proof of living outside of Germany for 12 months. If you are coming back sooner than 12 months, you must provide a statement of why you are doing so.
Vehicle Requirements
The vehicle is registered in your name.
Registration certificate of the vehicle
You must be in Germany when your vehicle arrives.
You cannot sell your vehicle for at least one year after it comes into Germany.
There may be exceptions to the last two conditions.
Your car must also be checked for road worthiness, emission control, and safety.
Health Requirements in Germany
Before moving to Germany, you will be required to have the following vaccinations:
Influenza
Pneumonia
Hepatitis A and B
Rabies
Chickenpox
Measles and mumps
Polio
Shingles
Meningitis
Tetanus, diphtheria and pertussis
Not all of these vaccinations are crucial though. Rabies is present in some bats in Germany, so if you work with animals, you should get this vaccine. Additionally, even though tetanus and diphtheria are not common in the country, it is strongly recommended that eight weeks to eleven month old children are vaccinated against these diseases.
However, the measles vaccination has now been made compulsory for all students in kindergarten or school.
Moving With Pets
You can absolutely bring your pets into Germany; however, you will be required to finish the paperwork well in advance, sometimes even six months before the actual move.
Certain dog breeds deemed "dangerous" by the government is banned in the country. These include American Staffordshire Terriers, Pit Bulls, Staffordshire Bull Terriers, and Bull Terriers.
Additionally, your pet will also have to undergo vaccination before they are relocated to Germany.
Dogs, cats, and ferrets need to have proof they were vaccinated against rabies after they were microchipped.
You also need to show proof that your pet had a blood test at least three months before entering Germany or 30 days after they received their rabies vaccination.
The rabies vaccination should not be older than 12 months.
You will also need a health certificate for your pet.
Passports must also be renewed two or three years, depending on which vaccination the pet received.
There may also be some additional regulations for your pet, depending on the regional authorities of your residential area.
If you are unable to fulfill all the import requirements for your pets, be warned that the German Customs Administration can place your pet in quarantine or send it back to your previous country at your expense.
To ensure safe and comfortable transportation of your pet, you should use a wide and well-ventilated container that allows the animal some room to move in. Make sure you read through the pet relocation regulations to find out what sort of container is suitable for your pet to travel in.
According to the European legislation, any person can bring up to five pets. However, if you want to bring more than five pets with you, you will need to follow the commercial pet trade requirements.
Bottom Line
Are you thinking of moving to Germany? If this is your first time relocating, you should know that the process can be exhausting and overwhelming. Whatever stage of the relocation process you are in, InternationalVanLines.com can help you with your relocation services, such as transporting your household goods, cars, and pets.
Our team of experts is always ready to help you relocate and jumpstart your move to Germany.