Are you in search of an international moving company? International Van Lines (IVL) is ranked the number one international moving company in the nation. Unlike most international movers, we're the direct source! We do not outsource your move to a third-part and handle everything in-house. From the documentation to the packing and loading, we get it done. International moving required a skillset, so don't trust any so-called moving company. Contact us for a fast and easy moving quote today!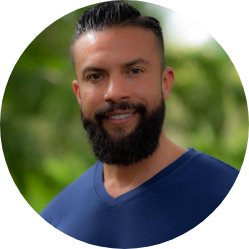 Josh Morales, CEO
International Van Lines, Inc ®
The DOT licenses International Van Lines ® as a carrier as well as the FMC as an NVOCC (non-vessel operating common carrier). IVL has been in business since the year 2000 and performs over 10,000 moves per year. We maintain one of the best reputations in the moving industry. Additionally, we're ranked number one by Consumer Advocate and Moving.co. They can get your household goods to anywhere they need to go.
Best International Moving Company
What we do!
International Van Lines handles thousands of movers overseas. Due to our buying power with ocean carriers, we offer some of the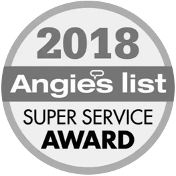 most affordable rates. IVL also works with over 3000 partners globally and can provide a customized solution for whatever it is you're shipping. International moving is what we do best, so if you're scouting an international moving company, we can help. Below is a list of some basic services we can offer. If you're in search of a great international moving company you've come to the right place. IVL is a
household goods mover
and is a licensed carrier and freight forwarder. We're the direct source!
Ocean Freight Shipping
We recommend
ocean freight
as the most affordable option when it comes to moving overseas. As one of the best international moving companies, we can customize your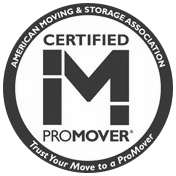 move specific to your needs. As an example, if you're only shipping a few boxes, we can use an LCL (Less Container Load) service which is a shared container.
You can also choose shipping options such as door to door, door to port, or port to port service. It all depends on your budget and know-how. It's suggested that you speak with a relocation agent to help you coordinate your international move. IVL is also fully licensed by the
FMC
.
Air Freight (Household Goods)
As an international moving company, we offer all options which include
air freight
. However, air freight is more expensive but timely. It's a good option if you're in a rush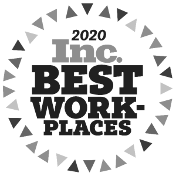 or only shipping a few boxes. Airfreight is similar to ocean freight because we can offer door to door or port to port service. Once your goods are picked up, we will place everything on pallets and shrink wrap to ensure your household goods are secure. Airfreight makes up about 15% of the international move we handle. If you're looking for a quality international moving company, please feel free to contact us anytime.
Auto Transport
If you're planning on shipping a vehicle with your household goods or by itself, we can help. If you're shipping personal effects with a car, we will ship them together in a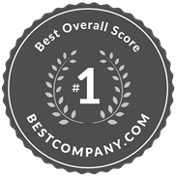 container. You would have a closed container, and the vehicle will be blocked and braced. If you're planning on shipping just a vehicle, we offer a Ro/Ro (roll-on, roll-off) service which means you would bring your car to the port where it's loaded on a ship. Your vehicle is exposed to the elements so this is not a good option for high-end cars.
International Moving Quotes
Unlike domestic transportation, moving overseas requires a specific skill set. Understanding customs at each destination is essential to a smooth relocation experience. Getting an international moving quote should not be a hassle. Here at IVL, we offer on-site, virtual, or phone estimates. Services can be customized to meet your specific requirements and budget.
Moreover, our rates for ocean and air freight services are direct. Unlike most movers who claim they provide international moving we actually do. Ocean freight service is the most economical way to transport household goods overseas.
Options can include a full door to door service or even a port to port service. Moving from door to door is recommended for first-time shippers. On a full door to door service, we offer a flat rate which includes everything from start to finish. We will come to your home and pack load, ship, and delivery.
Moving Company
International Van Lines is a moving company. In addition to offering international moving solutions, we can actually move you. IVL owns and operates trucks, crews and can provide full packing for your international move. All of our movers are background checked, drug tested, and trained on a quarterly basis. When moving overseas it's important to hire a company that will provide professional packing & loading for overseas shipments.
Insurance
IVL offers all risk and total loss insurance. All risk insurance is premium coverage based on your goods declared value. However, in order to get all-risk insurance, we would need to provide full packing services. If you chose to self-pack you can get the total loss coverage. Total loss insurance will cover the entire value, but for the total loss. If you have any questions about insurance please feel free to contact us at any time. IVL also maintains a bond that covers the catastrophic loss. Please keep in mind that you can also use your own third-party insurance if you have it.