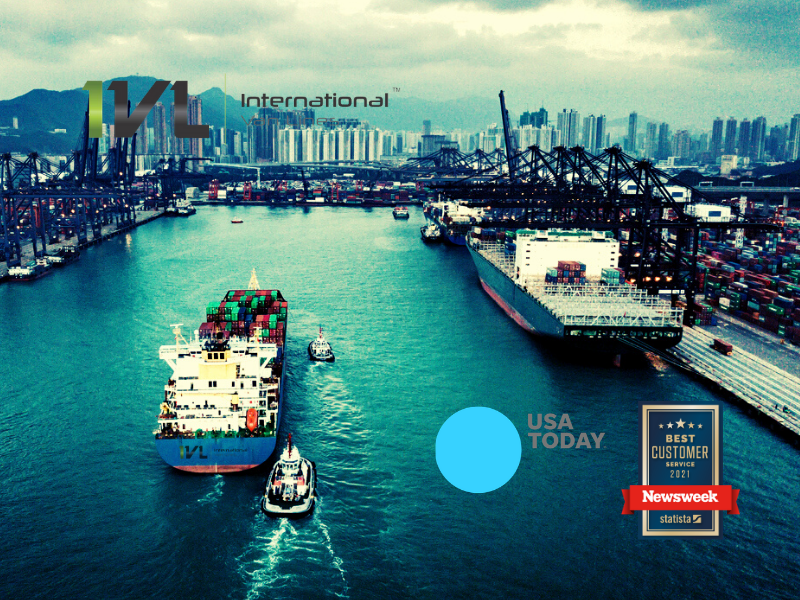 Rated Best International Moving Company for 2021
If you're reading this, chances are you're in search of an international moving company. Several third-party consumer groups, including Newsweek, rates IVL, number one for moving services. As a licensed freight forwarder and mover, our mission is to provide our customers with priority service.
Unlike most international movers, IVL assigned a personal account manager to oversee the entire process and aspect of your move. Everything from customs documentation to helping you with packing tips is just some of the basics that we offer.
Below you will find more information on our service, international moving rates. If you're looking for the best international moving companies, look no further!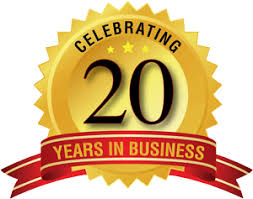 Ocean Freight for International Moving
Ocean freight is the most commonly used method for moving overseas. For one, it's the least expensive, and you can fit more household goods than the alternative, which is airfreight.
However, if you plan to send a minimal amount of household goods, you can ship via less than container load (LCL). An LCL is an industry term used for consolidation. Your household goods would be placed on pallets and shipped with others heading to the same or nearby destination.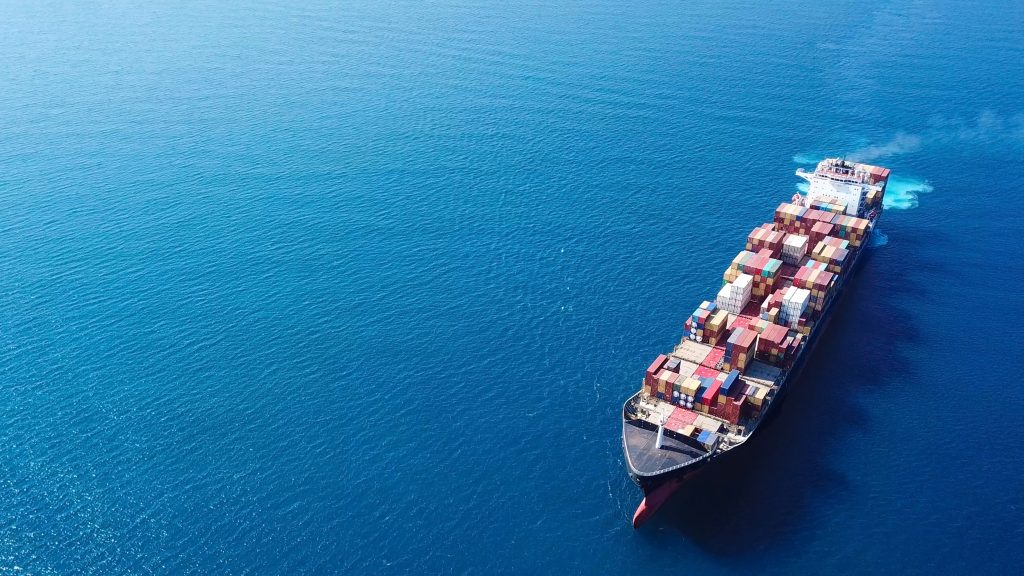 Costs for International Moving Companies
As you can imagine, costs for international moving varies based on several factors. However, the overall size of your move will have the biggest impact. However, your relocation coordinator can go over different options and help you chose what best fits your needs.
Additionally, there are things that you can do to help reduce moving expenses. First, international moving is a great time to purge, so if you don't need it, get rid of it. Second, you have the option of self-packing your household goods, which will help with costs. Lastly, the service you request can help with rated reductions.
As an international moving company, it's our job to help recommend the best service for you.
Services
Live-Load
Drop & Pick
Self-Pack
Services
Full Pack & Load
Automobile + Household goods
International Moving Cost Average – Container
| 20′ container | 40′ Container | 40′ HC Container |
| --- | --- | --- |
| Live Load $4500-$7000 | $5700-$9000 | $5700-$9000 |
| Drop & Pick $5000-$7000 | $6000-$9000 | $6000-$9000 |
| Self Pack (we load) $5200-$7500 | $8000-$12,000 | $8000-12,000 |
| Full Pack + Load $5500-$8000 | $9500-$15,000 | $9500-$15,000 |
| Auto + HHG $6000-$8500 | $10,000-$16,000 | $10,000-$16,000 |
Packing & Loading
We're licensed by the Federal Maritime Commission to perform ocean freight services. However, we're also a moving company. As one of the top-rated movers in the country, we offer professional packing for overseas moves.
The costs for packing will vary based on the work and materials required, but we're reasonable. We would send an International Van Lines crew to your home to pack. We can pack everything or do a partial packing.
Packing will include everything. We will pack all your boxes, furniture and disassemble as needed.
It's always best to speak with a rep to go over the details of your move and what's expected. You should also look into the average cost of an international move.
International Moving Insurance
If you're planning an international move, then you should get insurance. Your household goods will most likely be on the ocean for three to four weeks. Although claims are not common, anything can happen, and it's not worth the risk.
There are two options for insurance when moving abroad. The first is called all-risk insurance, and the second, total loss insurance.
All Risk insurance is for professionally packed customers. Everything would need to be packed by us and inventoried in order to get all-risk insurance. The cost is 3.5% of the goods declared value with a $500 deductible.
Total loss insurance is for customers that self-pack. Everything would need to be considered a complete loss in order to get a reimbursement on an insurance claim. The cost is 3% of the goods declared value with a $500 deductible.
Why Chose International Van Lines
International Van Lines has been in business for 20 years. Several third-party agencies recognize us as the best international moving company in the United States.
We offer all services and can customize a solution to fit your specific needed. Moreover, we are the direct source for shipping rates. Many of our competitors reply to us for ocean freight shipping rates. In other words, we can provide great international moving costs.
Lastly, we're also a leading domestic mover. Packing, loading, and domestic services are our specialty.
If you're looking for a quality international moving company we can help!
International Moving Airfreight
Airfreight is the best solution for speed. If you need to quickly get settled into your new home, then air is the way to go. However, it's also the most expensive option. Unlike ocean freight, the air is based on weight or volume, whichever is greater.
Moreover, air freight rates tend to be double, if not triple, ocean freight cost. If you're in a hurry, we would always recommend requesting an air freight option so you can compare the two.
Similar to the ocean, air does offer door to door or port to port service.
If you have a smaller load, then air freight may be the way to go.
Parcel shipping
If you have a small shipment consisting of boxes only you can use our parcel service. International Van Lines has contracts with carriers globally and offers discounted rates for parcel shipping. Additionally, all insurance, tax, and customs are included.
Thank you and we wish you the best with your new venture!