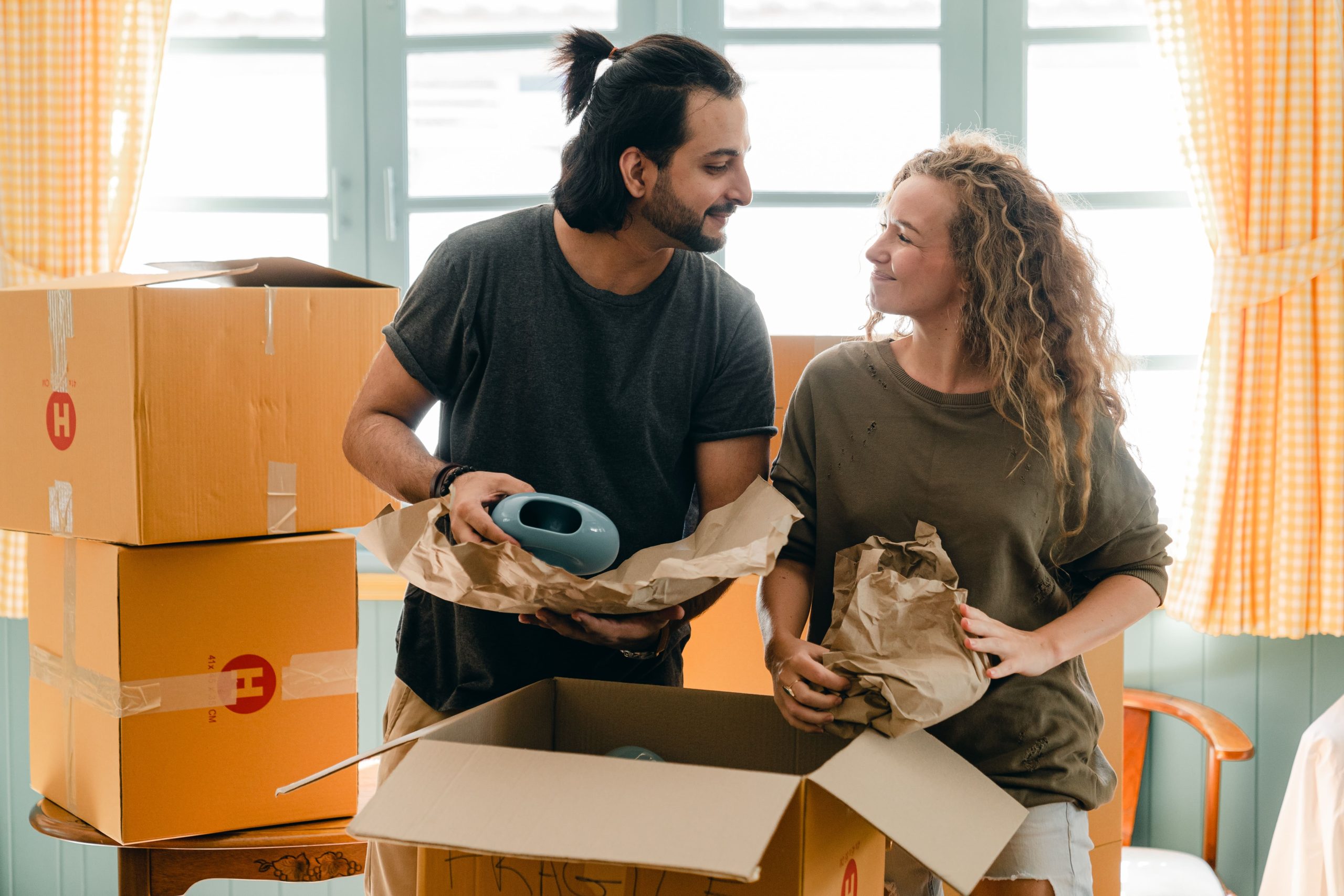 Once in a while, many of us feel like moving to a new location – be it for work purposes, to change the scenario, or to start a new chapter in our life. A challenge for those considering a long-distance move is choosing the right movers. While considering a long-distance move, there's little room for error. Whether it's the wrong-sized truck or failure in packing fragile items, both can set you behind or cause loss. Thus, it becomes crucial that you hire the right long-distance moving services that are not only experts in their business but also can guide you regarding each step of your move.
What Exactly Is A Long-Distance Move?
In simple terms, long-distance move refers to cross-country moving. Due to long distances, some moves take more than a day to complete due to various restrictions and travel time. Instead, having proper planning before your move can immensely aid in transporting your belongings to the designated location – be it your new home, travel, lodging, and more. Since International Van Lines is the best in the business regarding long-distance moving in the US, our highly skilled moving experts can guide you regarding the timing, budget, and other details.
Top 11 Tips To Aid Your Long-Distance Moving
Awarded "Best moving companies 2021" by Forbes, International Van Lines is known for offering the best long-distance moving services in the US. With a virtual touring option, IVL's MoveOn software guides you with performing a complete walk-through of your house in the palm of your hand. This feature can enable our moving specialist to create a complete inventory list before beginning your long-distance move.
Setting things apart, let's take a look at these 10 helpful tips that you should consider for your long-distance move –
1. Plan Ahead
A long-distance move is a major milestone for many of us. As such, we are planning for a smoother move is highly advisable. With advanced planning, you can overcome some of the specific challenges related to moving with the least amount of stress.
With IVL, we can effectively guide you about the various knicks-and-knacks of moving. We can help solve the various queries that one might have, such as – How long will it take for the moving company to deliver the belongings? What all things to pack? How to set up your utilities? Etc.
2. Opt For An In-Home Moving Estimate
With an in-home moving estimate, one of the specialists from your local moving company will do a visual survey of all the items that you are moving. Such an inspection will enable them to place an accurate price for the more, offering a sense of safety and security within you in response to the company you are hiring.
As mentioned earlier, we at IVL have created a revolutionary software called MoveOne that enables you to perform a complete walk-through of your house directly from your cell phone.
3. Downsizing
Generally, the cost of long-distance moving and storage is based on the weight of the items you plan to move. Therefore, it's always better to go through your belongings and decide what to carry and what not to carry. Also, take some time to consider items that you might no longer need once you move to your new home.
For example, while moving from Michigan to Florida, you can also dump your snow blower while donating your old sweaters.
4. Label Your Boxes
If you are packing yourself, it's wise to label your boxes while packing. Please list items you are packing in a designated box and paste them on the outside. For example, markings like "dining room items" or "bedroom items" can make it easier to pack your things. Listing the item's contents can be a lifesaver when you are unpacking.
5. Furniture Placement in a Long Distance Move
Plan where your furniture will go once it arrives at your new house, and make sure it all fits. If your new house is smaller than your present one, bringing all of your furnishings may make things feel cramped. Plan out what will go in each room. If you don't have space for something, remove it before moving it. Ensure large or oversized furniture can fit via the stairwells and around tight corners. Many older homes have narrow stairwells that can't fit all sorts of furniture.
6. Prepare All Your Important Documents
Changing your address necessitates updating your information in several locations. When you're travelling a considerable distance, things grow much more problematic. You may need to update your driver's license, registration, and other crucial documents. Planning ahead of your relocation is extremely important for long-distance travelling and should not be overlooked.
7. Get Insurance Before Long Distance Moving
Whether you have dozens of precious goods or none, be sure you understand what your insurance covers and what it does not. Before you move, consult with your agent to see what your house and vehicle insurance policies cover in terms of moving. Also, while most moving firms provide basic insurance, you may wish to acquire a complete plan if you have many expensive or precious goods.
8. Get To Know Your New Neighborhood
One of the most difficult aspects of a long-distance transfer is that your new city does not seem like a 'home.' After a relocation, you may have met many new people in your new town, but you haven't yet discovered your new favourite eateries. We urge you to enter your new community and see everything it offers. Yelp may be an excellent resource for locating the top eateries in town. To meet new people, consider joining a club. Meetup.com may be an excellent resource for meeting like-minded individuals in your region.
9. Making Your Actual Move
You've done your best to prepare and have packed everything you own. And now's the time to make your transition finally. Whether you're driving or taking the next flight, here are some moving day tips to get everything you own safely to your new home –
10. Move During Off-Season
Since most people like to relocate during the summer, this is likely the most expensive time of year to engage a moving company. If possible, move during the off-season. Moving in the off-season might save you hundreds of dollars and make your entire relocation go much more smoothly. Moving during the week or the middle of the month can also help you save money if that isn't possible.
11. Moving With Your Car
For long-distance or cross-country moving, you can consider driving your car and yourself to your new house. Thus, saving some of your money. Therefore, plan the best route to your new location to save time from getting stuck in a traffic commotion.
Preparing Your Long-Distance Move With International Van Lines
International Van Lines, operating since 2000, is America's fastest-growing mover, doing over 20,000 moves yearly. We are a licensed carrier (USDOT# 2293832) that owns and runs a fleet of trucks and manages in-house staff.
IVL has one of the best reputations in the business and has been ranked number one by Move.org and Consumer Affairs. Although we receive complaints like most businesses, we make it our duty to strive to resolve whatever the issue is, which distinguishes us.
We at IVL understand the importance of offering our customers the best overall moving experience. Whatever the issue, we will make sure that it is resolved at the earliest. Moreover, our account reps are highly skilled specialists and can aid you in overseeing the entire moving process.
Our distinguishing factors –
We offer highly competitive rates
High-quality packing services
New York Based location
We offer ocean, air, and parcel services
Customs clearance
Insurance
Storage Options
Range of shipping options
Vehicle Transportation
East coast operation
Specialized shared container service
Final Thoughts
We hope these long-distance moving tips assure you of a safe and smooth moving experience. Keeping these long-distance moving ideas in mind, we assure you that you will not miss anything throughout your relocation. Want to learn more about our exclusive long-distance moving services? Visit us at International Van Lines!