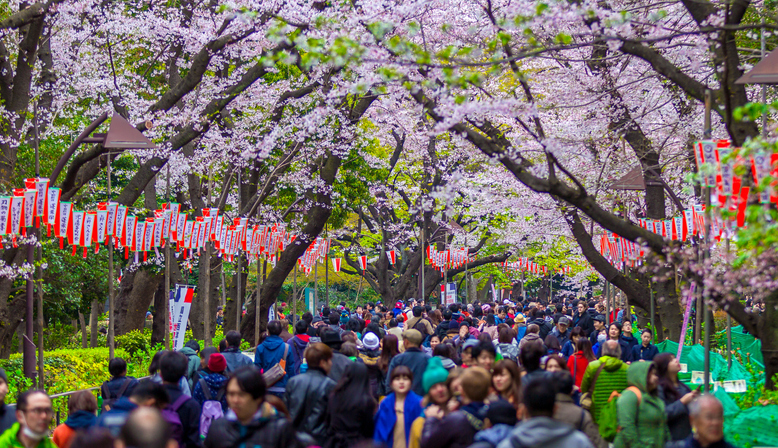 Moving From the USA to Japan
Konnichiwa, o'genki desu ka? If you plan to move from the USA to Japan, this might be the first sentence you want to learn – meaning hello, I'm doing well. Among the culture, food, transportation rules, museums, and many more things are several reasons for over 76,000 Americans in 2019 to call this country their home.
Its technology, history, culture, and food have made it the niche for many young people to learn and live in. But moving from the USA to Japan involves many steps to consider. This guide will walk you through all the steps to plan your international move.
What To Expect
As many countries have their ways of living, Japan also adds theirs to the list. Many cultural aspects that we do here in the USA are not approved. For example, if you leave a tip, the waitress and guests might consider it rude, as they value their service and think doing this will override your meal service. Or also, blowing your nose is something you should never do in public, only in restrooms, and if you do it, they will take this as insulting behavior.
Although Japanese is their primary language, 30% of the citizens speak English. Still, investing in learning the language is essential. So, try to start lessons at least six months in advance to get the basics for introducing yourself and ask for directions.
If you plan to move to Tokyo, there is a more humid subtropical climate so brace yourself for that. If you are in other parts of the country, you might deal with the seasons as the South Pole has: the other way around the USA. Winters are freezing and very snowy in the mountain area, while Western Japan has hot and humid summers.
Cost of moving to Japan
Japan itself is an expensive country, and if you are moving to Tokyo, you will be living in one of the most expensive cities in the world. With rents for a 50 square meter apartment ranging between 50,000 to 70,000 JPY ($432-$604) with utilities not included.
The actual living space is much smaller than your average studio in the USA; per square mile, you will have 899 people living.
Average costs of moving to Japan:
1-bedroom takes about 8-11 weeks and cost between $3,400 – $4,800

2-bedrooms take about 5-8 weeks and cost between $4,700 – $6,300

3-bedrooms take about 5-8 weeks and cost between $8,200 – $11,000

4-bedrooms take about 5-8 weeks and cost between $8,700 – $11,800
If you are planning on moving an entire apartment from the USA, there are a few things to know:
Apartments are smaller than in the USA. You will have around 269 to 409 square feet for a one-person apartment. And a 3-person apartment is only 753 square feet.

The naming of apartments is different from the USA: 1DLK, 2DLK. The number refers to the number of bedrooms, and the letters represent the space.

D

ining,

L

iving, and

K

itchens are the spaces, and the numbers are only the amount of bedrooms as these spaces can be joined.

When moving, we recommend leaving the bulky and oversized furniture as the spaces will not allow you to store much in the apartment.
To have an exact estimate of the moving cost, you can get a free quote directly to have an accurate quote on your moving.
Read more: International Moving Costs for 2022
Methods of transporting goods to Japan
There are only two options to transport your household goods from the USA to Japan as far as possible. These two methods are sea and air freight. Depending on the number of items you have, your moving budget, and your timeline, you'll have to choose between one or the other.
Airfreight
As its name states, your goods will be transported by plane. You will get charged per kilogram and distance to get the cost, making it more expensive, sometimes up to 400 times more expensive. However, airfreight is still a good option for delicate items, family heirlooms, and other items you need to be shipped expedited.
Sea freight
Container shipment is likely the most common method of transporting goods. When shipping a container, you'll have two options: Full-Container-Load (FCL) and Less-Than-Container-Load (LCL). FCL gives you the option to choose between 20 ft and 40 ft containers. LCL is a shared cargo load, meaning you'll only pay for the volume of your goods taken on a shared container.
Learn more: Container Shipping
Tips for preparing for a move to Japan
Living in Japan is an entirely different experience from living in the US. Since the moving times to Japan are significantly longer, we recommend most people start their planning at least eight months in advance. Moreover, you should have between eight months to one year of savings to give you a financial cushion during your first months over there.
Visas
It takes at least five working days to get a visa acceptance in Japan. It may take less time depending on the purpose of your visit and the Embassy or Consulate handling the paperwork.
Applying for a Japan visa is a relatively easy and hassle-free process. However, there are about 30 types of visas in Japan, and the requirements are different for each of them, so consult with a specialist to learn which ones apply to you.
Ideally, if you're moving to Japan, you want to inquire about their:
High skilled professional visa:

high-skilled human resources per their Point System
Working visa:

for professors, artists, journalists, medical services, business managers, and more
General visa:

for students, training, dependents, and cultural activities
Specified visa:

for long-term residents, designated activities, and spouses of permanent residents
Start-up visa:

for entrepreneurs supported by municipalities in Japan
Taxes
Taxes fall into three categories: income, property, and consumption. These are paid at the national, prefectural, and municipal levels. If you live abroad, you will have to contact an accountant to ensure you are not double-taxed. Depending on earnings, you can not pay taxes in the USA, but every case is different.
Like in the US, taxes in Japan are based on brackets of taxable income:
1,950,000 yen ($16,844), the tax rate is 5%

3,300,000 yen ($28,505), the tax rate is 10%

6,959,000 yen ($60,111), the tax rate is 20%

9,000,000 yen ($77,741), the tax rate is 23%
Customs duty
Moving household items to Japan is more accessible than expected. You do not have to pay customs if you have had your items for more than six months before your move. They have a duty exemption for goods at a total customs value of 10,000 yen or less ($86.38). Plus, you need to consider other custom taxes and rates, but these will depend significantly on the port of entry.
When writing down your customs inventory, we recommend having every item listed in English and Japanese to avoid confusion when translating.
Getting money
Unlike other countries, you can only open a bank account in Japan in person. Don't worry if you haven't mastered your Japanese yet; most banks have an English translator available. Still, Japan has most of the banks we have in the US, so you can use the same bank account in Japan without trouble.
On the other hand, the currency is not the same as the US, and conversion rates change significantly. Get into the habit of checking conversion rates before making any exchanges to verify you're getting the best rates. If you're moving from the USA to Japan you can reach out to us at any time.
Moving from the USA to Japan – Bottom line
Moving from the US to Japan is quite a journey that involves many steps. Hire a team to help you deal with the many details you need to look for. At International Van Lines, you can speak with one of our moving agents by calling us at 877-647-1336 or filling out this form to get a free quote today.