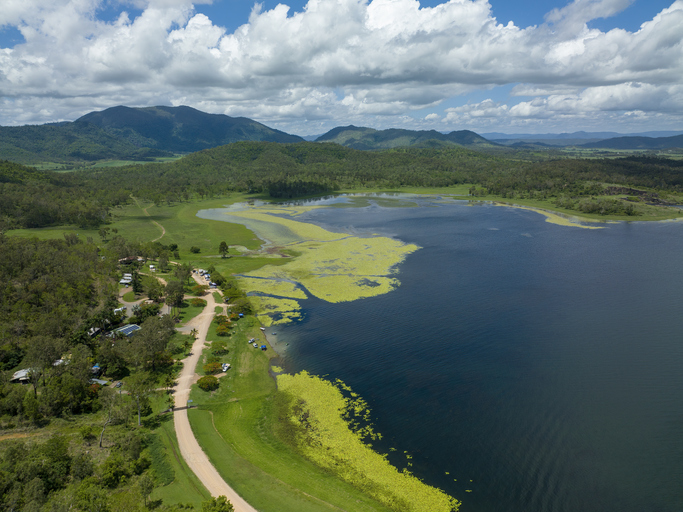 Moving From USA to Australia
If you've thought about Australia, odds are you've thought about the country. It's no surprise close to 300,000 Americans call Australia home. At International Van Lines, we've helped people relocate to Australia for years. So, keep reading for our quick guide to moving from the US to Australia.
What To Expect
Australia is well-known for its natural wonders, open spaces, beaches, and deserts. It is home to one of the most extensive coral reefs – that can be seen from space!
While it is pretty fascinating, there are some things to know before:
As it is in the opposite Pole of the USA, the seasons work the other way around; while we in the USA are in winter, they are entering their summer, which means that your body might take a couple of months to comprehend the surroundings fully.

Home to many deserts and dry areas, bushfires often happen. Every year, the country experiences, on average, 50,000 bushfires.

There's a $0.7 tax per cigarette as the Australian government encourages its citizens not to smoke.

You probably already know that you'll be driving on the left side of the road in Australia. But, did you know that they also walk on the left? And, before you try to walk your way around, remember that jaywalking is a crime.

While Aussies love their meats and the average person eating over 93 kilograms of meat per year, vegetarians can also thrive here. Australia ranks #10 globally for the number of vegetarians as a percentage of the population.
Cost of moving to Australia
The average cost of moving from USA to Australia is $10,500. This includes the cost of your visa, along with shipping costs.
However, the cost of moving to Australia may vary on the size of the apartment. For example, moving a one-bedroom apartment from New York City to Sydney will cost $6,700 to $9,100.
On top of the moving costs, you will have to consider the price of a visa, around $6,000.
Moving to Australia might take a little longer – considering most flights take about 22 hours. Most likely, you will have to fly from Los Angeles, Honolulu, San Francisco, and Dallas. So, factor in ticket prices as well when budgeting for your move.
Finding a place to stay in Australia might be difficult if you are new to the country. The best option is to research the most frequented locations; for example, in Brisbane, you can go into the suburbs in places like Spring Hill or West End.
You will need to budget for accommodations as well. Like in the Us, most accommodations will require an upfront payment of at least $1,500 if you rent. The monthly rent for a small furnished apartment in a normal area is estimated at around $1,400 per month.
Also check out: How much will it cost to move overseas
Methods of transporting goods to Australia
When moving from USA to Australia, there are two major transporting options: sea freight and air freight.
Airfreight is ideal for fragile and precious items such as art and family heirlooms. This method of transportation allows shipping times to be cut down significantly. However, airfreight is also a substantially more expensive option, with prices often being 400 times higher than sea freight.
Most people will choose to ship their items via sea freight. A 20 ft container from Los Angeles to Australia averages $1,172 from the West Coast and $2,968 from the East Coast.
Remember that you can always choose a Less-than-container Load (LCL), especially if you have a smaller house. LCL is a shipping term that describes container loads filled by multiple orders or goods here; you pay for the volume your items take in the container.
Tips for preparing for a move to Australia
As you plan your move from USA to Australia, doing your due diligence and working with an authorized international moving agent can help you find ways to save money and avoid hiccups. These are some things to keep in mind for your move from the US to Australia.
Visas
US citizens must have a valid visa or approved Electronic Travel Authority (ETA) to enter Australia. For less than 90 days, most travelers visiting Australia can easily obtain an ETA.
You'll need to find the correct visa using this visa finder tool for those moving to Australia. Australia provides visa options for families, entrepreneurs, and more. You may also get sponsorship from an Australian company or check if you're on the list of skilled occupations that grant working visas faster.
Taxes
Living abroad doesn't save you from paying taxes. If you are a US Citizen or green cardholder, you have to report your income to the IRS. That means you will still have to file a US Tax return, even while living abroad.
However, this doesn't mean that you will be double-taxed. If your foreign income is less than a certain amount and you meet your time requirements for overseas residency, you won't need to pay your taxes in the United States, but it is a requirement that you still need to fill out the form.
Also, suppose you don't meet the conditions above and pay taxes in Australia. In that case, you qualify for Foreign Tax Credits which will grant you an automatic two-month extension on your tax return.
Customs duty
Most goods imported into Australia have to pay 5% duty taxes. The name on the tax is called the Goods and Services Tax (GST) and can be applied to things such as books, jewels, clothing, and more imported into Australia. Our moving agents will help you figure out the exact amount of import taxes you'll pay on most of your household goods.
Savings
Before moving to this new country, we recommend creating a new account to help with your Australian finances before leaving.
Most Australian banks will allow you to get into the migrant's program, which will enable you to organize your finances before leaving. These programs will let you have easier access to a savings account and credit card as you settle down in Australia. Many banks will even provide migrant resources to help with your move.
If you plan on having business in the USA, we recommend opening a multi-currency account, allowing you to hold funds in more than one currency.
Lastly, you can apply to most banks in the USA and transfer the money to Australian dollars to speed up the process and help you have funds when you arrive.
Packing tips
As you start to pack for your move from the US to Australia, it's important to read the list of items you can't bring to the country. Things like flowers, fruits, herbs, and products containing dairy and seeds are not allowed for import. Weapons, live animals, and firearms might require a special permit.
Moving from USA to Australia – Bottom Line
Moving from the US to Australia requires plenty of planning. With decades of experience, International Van Lines, our moving agents, can help you stay on top of all the details about your move. Contact our agents today by calling 877-647-1336 us or fill out this form to get started with a free quote.