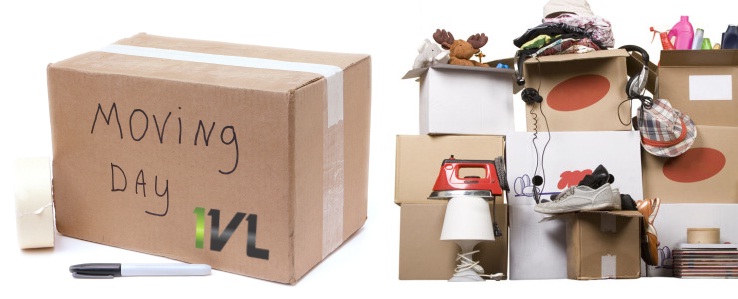 We at International Van Lines have complied list of moving tips which will help you before and after you've relocated. We constantly work towards the benefit of our customers and request you to take advantage of our relocation tips.
Keep You Shipment Registration Number Handy
Make sure you have noted down your shipment number and keep it handy. This will enable you to call the moving company in case you have any questions.
Keep things ready for the Night
Ensure that you have all the essentials you will be needing for the first day's stay at you new place. Assign a place where you will be placing your bed sheets & towels. This will make sure you wont have to run through the unpacked boxes just when you are about to go to bed.
Clean and dry the Refrigerator
Ensure that you have emptied, cleaned and dried your refrigerator. Keep the inside fresh by adding a charcoal or freshly coffee. This will prevent any mushy smell that would otherwise develop while it's kept closed and not running.
Keep your contacts Handy
Even though we are in the age of technology where contact numbers are stored in phones, its always safe to carry a phone book containing the numbers of your neighbors at your previous location.
Optimize your Packing
To prevent damage to your belongings , make sure that heavy items are placed in small boxes and big boxes contain light weight items.
Keep yourself Reachable
Once your items are picked up and loaded onto the truck, give the foreman a contact number where you can be reached and also an alternate phone number just in case.
Safeguard Irreplaceable Items
If possible carry your memories with you in the car. Otherwise make sure you have packed photo frames or masterpieces with blankets or bubble wraps. These are the things that you cannot even buy if damaged.
Protect the Breakables
While packing crockery plates and dishes ensure that they are well protected. Plates should be stacked vertically and dishes, bowls and cups should be wrapped with paper or bubble wrap. The entire box should be without any spaces so that your items don't move about during travel.
Load the Truck Intelligently
There are items that you would be needing upon your arrival at your new home. These could be toiletries, tools and utensils. The boxes containing these should be loaded last so that it can be easily accessed once it reaches your new home.
Leave it to the Professionals
During loading and unloading, be open to suggestions from the movers. There might be certain items that need repacking to ensure safety. Every moving company wants to deliver your items with zero damage and hence it's always good to get expert advice from the moving staff.
Call us Today ! 855 674 7447 TOLL FREE
Domestic & International Moving Services