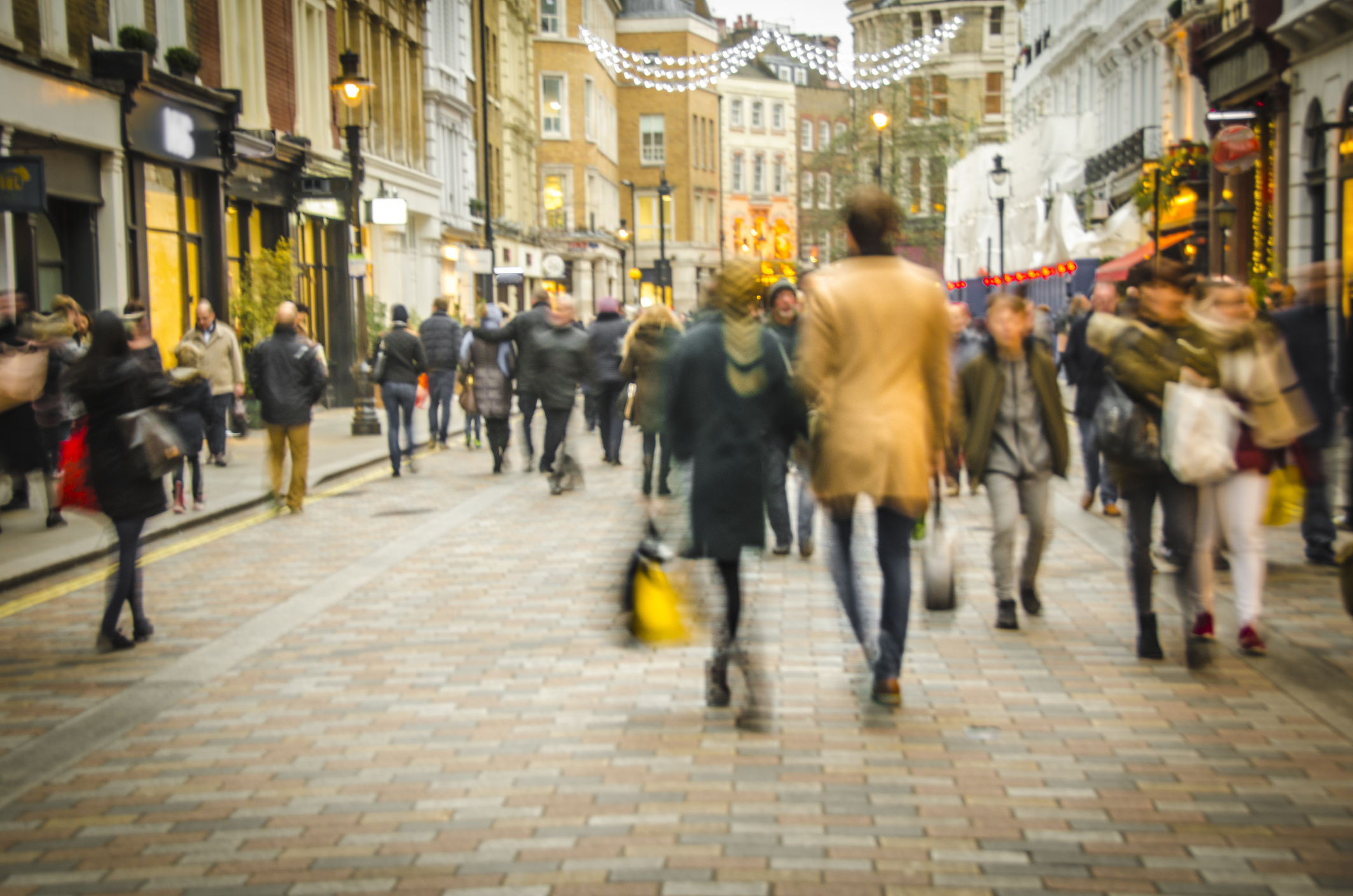 Guide on Moving to the United Kingdom
The United Kingdom is a desired final destination for thousands. Modern immigration to the UK continues to increase, and for a good reason. It's the home to some of the best universities, museums and sports teams. The UK offers beautiful scenery that never gets old.
Any overseas relocation can seem like a daunting task. With the right information, moving can be less stressful. Our guide on moving from the U.S. to the UK will include requirements, finding a mover, finding a job, opening a bank account, cost of living, and healthcare. After reviewing our guide, you'll be all set for your upcoming relocation.
Legal requirements for moving to the United Kingdom

The legal requirements vary based on your nationality. The U.S. Citizens moving to the United Kingdom have more of a structured process and will need to obtain a visa. Work and family visas are the most common. If these don't apply to you, it can be challenging to move to the UK. Depending on your situation there are a few work visas you can apply for. You can
take this quick test
to see if you need a visa and the type you will require.
If you've been offered a skilled job, you can apply for a "Tier 2" visa. The employer would need to be a lisenced sponsor, and a certificate would be requested. Here are some other requirements for this visa.
Your salary has to meet its requirements
They may ask your knowledge of English
They will check proof of funds
Your passport and travel history will be requested
In some cases, you will have to provide a criminal record
Changing Banks

You should call your bank and let them know you will be moving overseas. Most banks will halt your account if they see unexpected charges from another country. In addition to contacting your bank about your move, it's a good idea to print a recent bank statement for UK customs. You may not need it, but it's always good to be safe. UK customs will sometimes request a bank statement to prove you can sustain your stay without work.
You will then want to consider opening an account in the United Kingdom. You will need two documents: one will be your identity, and you will need to provide your address. A passport, driver license, or identity card will do. A separate document confirming your address will be requested. Each bank has its own set of rules. In recent years banks have become more flexible in terms of their requirements.
Mortgage statement or tenancy agreement
Electricity or gas bill
Bank statements
tax bill
Notify the U.S. Postal Center

Moving to the United Kingdom will require you to notify the post office. The USPS change of address form doesn't have an option for countries so you will have to visit its' online service. You can choose a third party service like U.S. Global Mail or Mailbox Forwarding to handle the remaining mail. If that seems like to much work, you can always as a friend or family member to receive mail on your behalf and forward it to your new UK address.
Visit your cell phone provider

Rather than calling your cell phone provider visit the local store. Make sure your phone is set up for international calling while in the United Kingdom. As you know, it can get costly to make international calls to the U.S. from the UK. If you're planning on canceling your cell phone right away, you can preorder a telephone in the UK and have it shipped to your new location. It will be waiting for you upon arrival. Moving to the United Kingdom doesn't have to be stressful; just follow this easy guide.
Immunizations

Immunizations aren't always necessary. However, some requested are measles, rubella, mumps, tetanus, and influenza if you're traveling between November and April. It is common to have a physical and tetanus shot before making a move.
Finding a mover (Moving from the U.S. to the UK)
If you're planning on moving to the United Kingdom, you will need to find an international moving company. Make sure you do some research and scout movers that have experience with moving from the U.S. to the UK. An overseas moving company should be lisenced by the Federal Maritime Commission. There are some options below for moving from the U.S. to the United Kingdom.
The cost of an international move is based on the volume and service required. If you're shipping a three-plus bedroom house, you will most likely need an FCL (full container load) service. It's always good to minimize your load to help with cost and organizations. Also, keep in mind that flats in the UK are smaller than they're here in the U.S.
Shipping options and average price:
1 bedroom: door to door = $1900-$2200
2 bedroom: door to door = $2500-$3100
3 bedroom: door to door = $4500-$6000
4 bedroom: door to door = $6500-$8500
Booking Flights

You'll want to book flights in advance and try and travel during the off-season months. Ticket prices will be far less, which can help. Relocating to another country is an expensive luxury, so try and save where you can. The average cost of one ticket is approximately $1000 and more expensive during the holidays. Booking in advance will give you better options for flight times, plus it's one less thing checked off the list of things to do.
Health Insurance

If you're moving to the United Kingdom, you'll want to look into their healthcare system. It's slightly different than many other countries in Europe. State healthcare is funded through taxation rather than insurance. It's openly available to all residence including expats who have moved to the United Kingdom, apart from dental care. Every region of the United Kingdom – Scotland, Wales, England and Northern Ireland has it's own National Health Service (NHS). If you're a resident, you can register with local doctors and access primary and secondary healthcare.
Finding a job in the United Kingdom

If you're moving from the U.S. to the UK you will want to search for a job in advance. Securing a career in the United Kingdom isn't always as easy for a foreigner. The links below will provide information about salaries, working conditions, and contracts. You can look in the classifieds for open positions and post an ad with your resume. You can also chat with other job seekers in different forums to get some feedback.
Shipping your vehicle

Shipping a vehicle to the United Kingdom can be reasonably easy.
First and foremost, you would need to own the car and provide the original title for the vehicle. Other paperwork involved would be an inspections report, general shipping information, passport, and value. There are a few shipping methods you can choose from. A shipping company can provide you with an exclusive container for your vehicle. They would load, block, and brace the car in the container and ship it directly to your door in the United Kingdom. Another option is a roll on roll off service, also known as RORO. RORO service is the most economical but would require you to bring your car to the nearest port and pick up at the port of destination.
Finding a roommate in the UK
If you're moving to the UK on a budget finding a roommate is always a great option. It can help minimize your monthly expenses until you locate your desired job. Here is a great website that you can use to find roommates in the United Kingdom.
Thank you for visiting International Van Lines. We are international moving experts and can assist you with getting your household goods from the U.S. to the UK. If you have any questions or if you're looking for a moving quote, please feel free to contact us at any time.