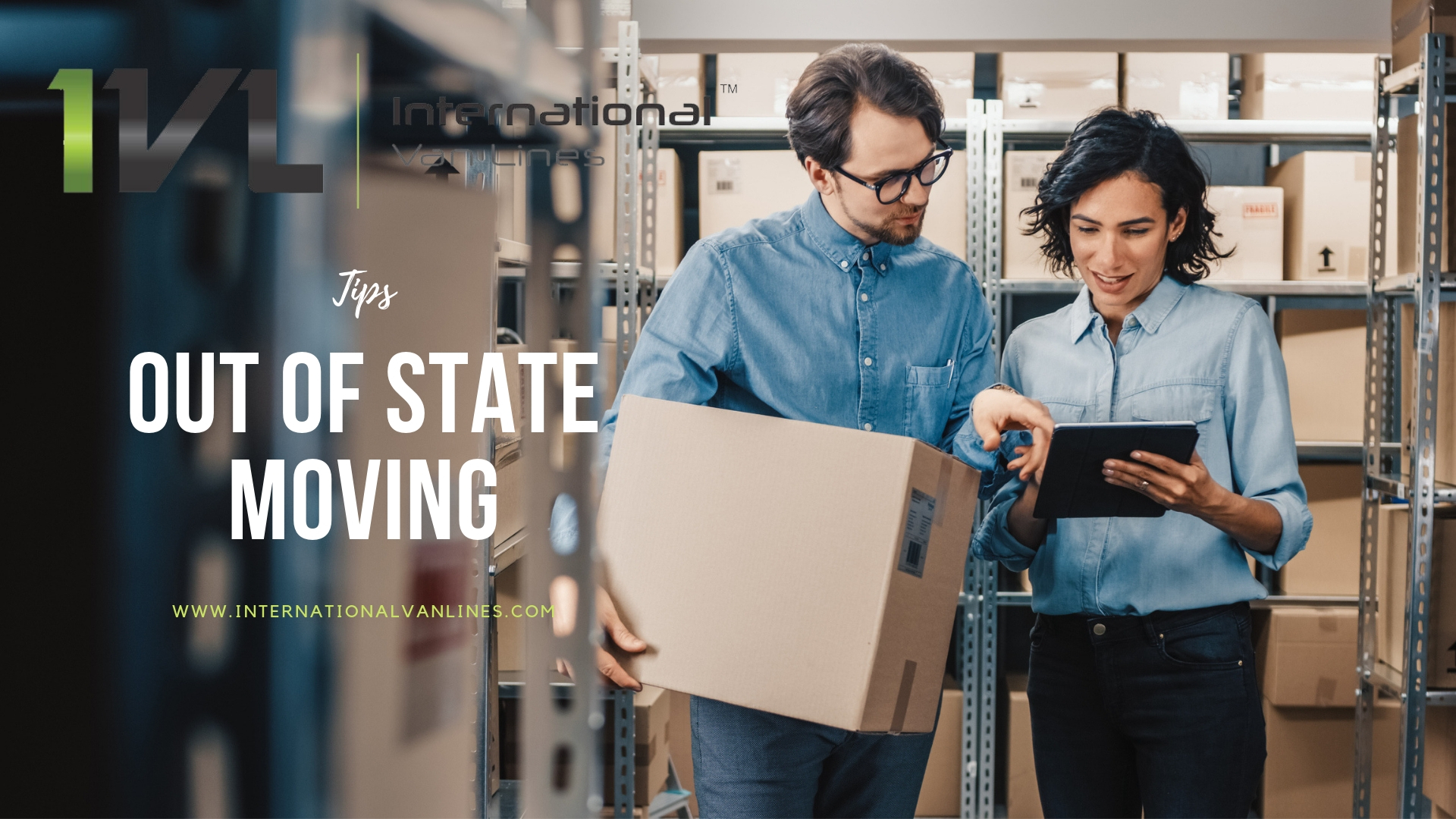 Tips for Out of State Moving
Moving out of state or also known as long-distance moving can be grueling. The packing, prepping, and moving to a new address can take a toll on the strongest of humans. In this article, we will provide a few tips on how to have a smooth experience, reduce moving costs and some tips on how to prepare for what's to come. It's also important to know how to get an accurate moving estimate.
1. How to find the right out of state moving company
Let's face it; moving to another state is stressful. With so much to think about the last thing you should be concerned about is coming across a shady mover. Although the moving industry has tightened up quite a bit, there are still hundreds of scammers looking to prey on uneducated consumers. Before you begin your search follow these tips to help you avoid a major headache.
The first step in finding the right out of state moving company is to check the DOT (Dept of Transportation) website for licensing, complaint history and whether or not you're dealing with a mover or broker. Under no circumstances should you go with a company that's not lisenced. Secondly, don't spend your time looking for cheap movers. I understand that hiring a professional moving company is costly, but trust me it will cost you more to go with a scammer.
Next, you'll want to check reviews, but take them with a grain of salt. The moving industry always gets complaints regardless of how good the move is. A company that performs thousands of moves each year will have complaints; it's that simple. Last, go with your gut. if you have a bad feeling with your sales rep and you feel pressured move on. Moving is stressful, and the last thing you should be dealing with is a pesty sales rep trying to get your money.
2. How to save money on your move
As a fellow shopper, I understand the importance of saving money on a service or product. However, moving is a bit different in the sense that not all moving companies are created equal. Instead of searching for the least expensive out of state moving company, learn ways to reduce costs. Here are some basic tips that you can use to get a better deal and reduce costs on your long-distance move.
Remember that long-distance moving is based on weight or volume, so the more you have, the more expensive your cost will be. One fantastic way to cut costs is by purging. Moving is a great time to get rid of unwanted items, and there are plenty of ways you can do that. First, figure out what you can live without. You can have local charities pick up unwanted items, hold a garage sale, sell some stuff online, or give it away.
Another great way to save money is by asking your mover for a discount. Most quality moving companies leave a little room for negotiation. After you get your quote request for a discount, it's that simple. Next, think about self-packing. Although packing is significant pain, if you're moving on a budget, it can help reduce costs. You can go to any local Walmart and pick up packing supplies. In some cases, you may be able to get some free packing supplies by asking local department stores.
3. How to get a moving quote
Before you start contacting out of state moving companies for quotes, you should know what to do. First, create an inventory list of what's going. The last thing you want to do is go into a call with no information. Second, you should ask for an in-home survey or virtual tour. You should not go over a list on the phone as it won't be accurate and you will end up paying more money. Here at International Van Lines, we offer a virtual survey which is 95 percent accurate, and we can make any adjustments as needed.
Secondly, know what type of service you will require. If you're going to self-pack make sure you know what that entails and if you're up for the challenge. Moving companies will disassemble and wrap all furniture, but things like TV's, Mirrors and smaller electronics will need packing. Last, check your locations for any issues. Remember that a mover will show up and deliver in a large truck and will need access to your residence. If they can't fit the truck, you may end up paying more. Check out this articles on items movers won't move.
4. Ask about out of state moving insurance
When making a long-distance move, you will want to purchase additional coverage. Damage is typical in the moving industry, and if you have any high values items, it's essential you get them covered. If you do not take out insurance, the mover will only be responsible for limited liability coverage, which is 60 cents per lbs per article, so it's pennies. Companies like Bakers insurance offer full values protection. You will need to provide an itemized list along with benefits. If an item gets damaged that not on the list you will not be covered. Don't take this lightly; you will be happy you have insurance if something arrives damaged.
5. What's a moving broker and should you use one
A moving broker is exactly as it sounds. It's a company that outsources move for a profit. It's not illegal to be a moving broker, but it is frowned upon. The debate is that there is no use for brokers when you can find an actual moving company locally. Another issue you deal with is a liability. If you book your move with a broker and something gets damage they're not liable. You would have to file your claim directly with the moving company that's hauling your stuff.
6. How to create an inventory list for your move
Before you start packing start documenting what you have. Take photos or even create a video, especially of the higher valued items. You will also want to document the values of your items. You can keep a copy of this online so you will always have it. Then come up with a system. When it comes to packing and prepping for a move, systems are your friend. Make sure you mark the most important boxes with specific colors. The important boxes will be what you will need right away. As an example, dishes, certain clothes, shower curtain, etc. It will make life a lot easier for you upon arrival.
Helpful resources for out of state moving