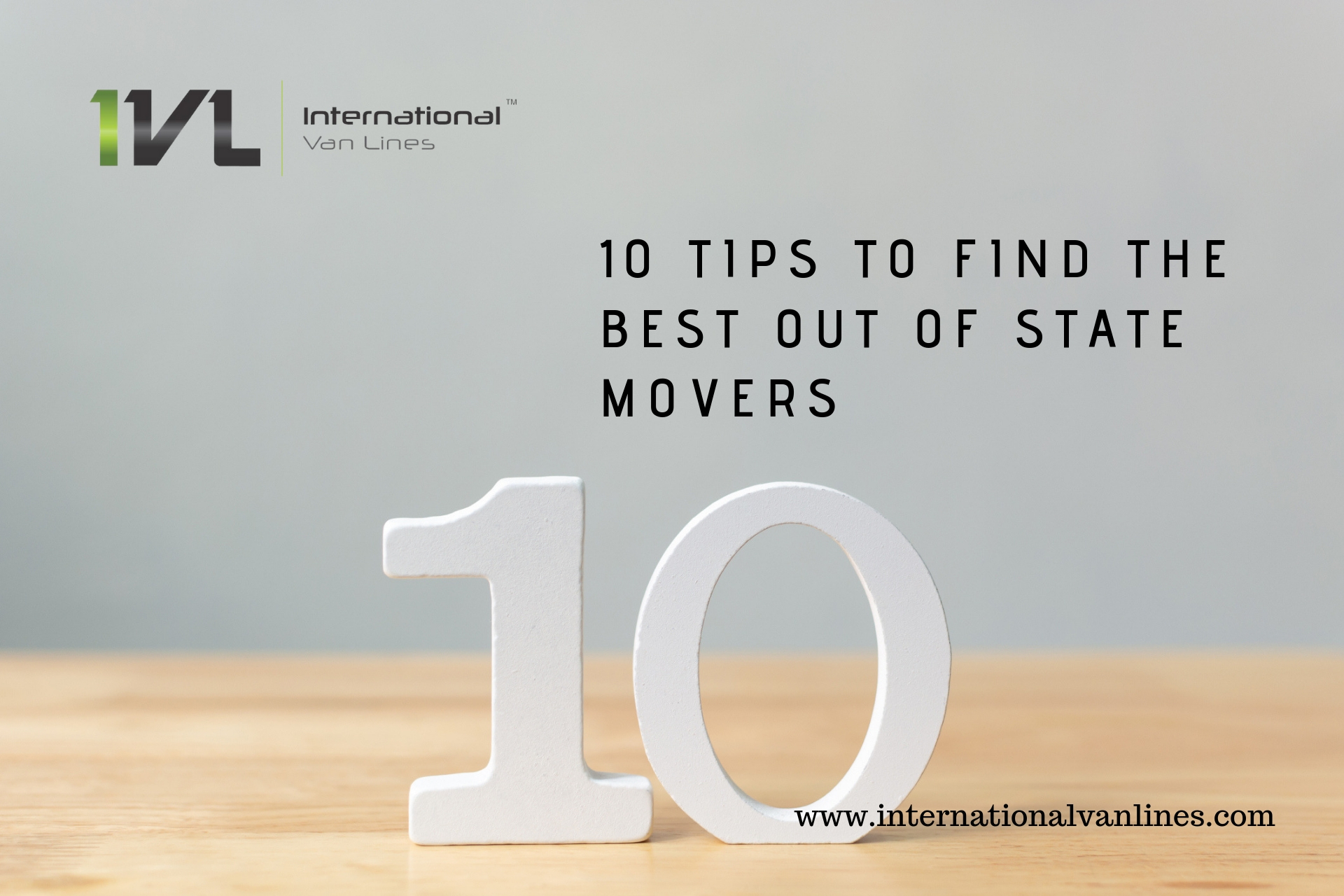 10 Tips to Find The Best Out of State Movers
Quality out of state movers are hard to come across. Many people have reason to believe that the internet is the best source for finding movers, but it's not. Sure, reading reviews can tell you a lot about a company, but what about a company that just opened its doors.
Every year we see an unjust number of "moving companies" that pop up out of nowhere. Usually right before peak season is when they start to appear. These fly by night out of state movers are here for one purpose, and that's to rip customers off for a few months and then shut their doors. It's a real thing, so make sure to do your homework. In this article, we will provide 10 tips to find the best movers. If you're looking for the cheapest moving company, read this article first.
Check with the Department of Transportation (DOT)

The DOT is the governing agency that regulates out of state movers. Any moving company that hauls household goods across state lines is responsible for following their rules. You can check the DOT SAFER website for licensing, complaint history, and whether or not you're dealing with a mover or broker.

Know your "Rights and Responsibilities" as a consumer

The Federal Motor Carrier Saftey Administration (FMCSA) created a pamphlet called "Your Rights and Responsibilities". You should read through the information so you can understand the laws and what a mover is responsible for. It will also provide you with information on what you the consumer is responsible for, so there is no mistake. The FMCSA expects that you will educate yourself before hiring an out of state mover.

Get a visual or virtual Survey

If an out of state mover doesn't offer you a visual or virtual survey, move on. Taking an inventory list of what you're moving over the phone isn't accurate, and you're setting yourself up for additional charges. A mover should offer to send someone to your home or a survey that can be done via cell phone. It will help ensure accuracy and save you from a headache.

Don't look for the lowest price

We all want to save money and no doubt hiring a professional mover is costly, but going with the least expensive mover will end up costing you more in the end. Trust is the most important thing when it comes to out of state movers. Search for the best moving companies you can find and don't mind spending a little extra to ensure quality.

Look for out of state movers near you

Don't waste your time contacting a mover that's located in NJ if you're moving from CA. There are plenty of out of state movers situated near or in your city that are capable of handling your move. Contact a local company that will either visit your home or offers a virtual survey. It will be easier for you to manage your move this way.

Check online reviews

Google is a great place to start when looking for out of state movers. You should always check companies reviews and ratings before calling them. Also, it's crucial to find out how long a company has been in business. The longer a company has been in business, and the larger they are, they will naturally have more complaints. Just because a mover has some bad complaints does not make them a poor choice.

Ask about possible additional charges

When relocating with out of state movers, there are always possible additional charges. They can come in the form of extra packing supplies, tax, storage, or time of year. Make sure you ask your mover all the right questions and make sure there is no room for any suprise charges. You can check out this article on how to get an accurate moving estimate.

Know your pick up and delivery location

It's essential that you know both sites to make sure there is easy access. If an out of state mover shows up and can fit his truck, you may be subject to a long carry or shuttle fee. A long carry charge is when the driver has to park the truck 75 plus ft away from your front door. A shuttle charge is when they can't fit the semi and have to rent a smaller truck to transfer your household goods. It can result in additional costs, so it's good to know your locations.

Ask if your move will be subcontracted out

Some out of state movers are actually moving brokers. Brokers will outsource your move to the cheapest carrier and you will have no say in it. Being a moving broker is not illegal, but it's frowned upon. Number one, you can find an actual mover so there is no need. Number two, if something gets damage the moving broker takes no liability. You would be passed on to the carrier for reimbursement.

When choosing out of state movers go with your gut

If you come across a moving company that's pressuring you for a deposit, move on. Moving long-distance is already stressful enough. There should be no reason why a mover makes you feel pressured into using their services.