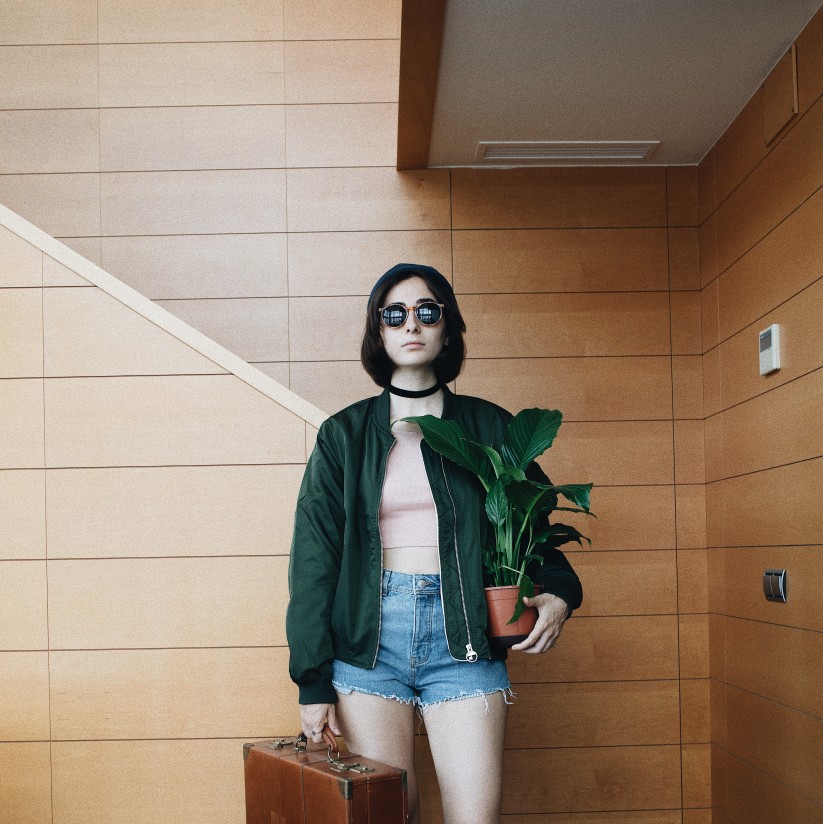 THE SINGLE WOMAN MOVING GUIDE: TIPS ON RELOCATING CROSS COUNTRY
Moving is tiresome and stressful, especially if you're relocating to a new city by yourself or possibly with small children. Unfortunately, the world is not always safe for a woman, particularly those who are alone. Moving companies may try and take advantage of you or even see you as a potential victim. The single woman moving guide will provide some tips when dealing with movers.
In the single woman moving guide we will provide you with ways you can protect yourself and family. We will show you how to hire trustworthy movers and how to take security precautions. It will require some essential due diligence, but it's worth the effort to keep yourself safe and have a positive experience. Check out this article on the top 5 complaints in the moving industry.
1.HOW TO CHOOSE A MOVER
Hiring a mover to lug your stuff across state lines is an expensive luxury. Why risk handing over your worldly possessions to strangers without doing some basic research. There are over 7000 movers on record in the U.S., and a small portion is scammers. Being a single woman some movers may see you as an easy target. You should familiarize yourself with the moving industry laws. You should also read this article on mistakes people make when choosing a mover. So here's what you do.
Some basic research goes a long way:
First, don't submit your personal information on lead aggregation websites that promise ten free moving quotes. Sites like that don't research moving companies so that you can be getting a call from anyone. Do our research. Spend a few minutes and scout three moving companies. Look up their reviews and after you feel comfortable to check the DOT SAFER website for company background. Here you will find license information, fleet size, complaint history and whether or not a company is a mover or broker.
Use your discretion:
Go with your gut. If you call a moving company for a quote and they start using high-pressure tactics, or bad mouth all of their competitors, run! Scammers tend to take the spotlight off of themselves by bashing everyone else. If you're getting multiple moving quotes and a company comes in significantly less expensive chances are you're going to be taken for a ride. Most quality movers share similar costs, and there is no way a company can be that much cheaper. Price shopping is the number one issue that people make when choosing a mover.
2.WHAT TO DO IF YOU HAVE AN ISSUE WITH YOUR MOVERS
Sometimes things go wrong during a move. Items can get damaged, your property can get scuffed up, or you have rude men in your home. Whatever the case don't take it upon yourself to deal with the issue. The first thing you should do is contact the company directly and ask to speak with a manager. Don't get yourself involved. If it's a decent company, the manager will rectify the situation so you can move on.
Yelling or screaming at movers can escalate the situation and make it worse. As a single woman, you should stay calm and use the age-old method of tattle tailing. Also, moving is an already stressful thing. There is no need to add fuel to the fire. Humans do moving, and things can happen. I hope the single woman moving guide helps. Check out this article on how to
treat movers on moving day
.
3.AFTER YOU MOVE IN YOUR NEW HOME
Being a single woman moving into a new neighborhood can be scary, and you can never be too careful. You should change your locks right after you move in and don't waste time. It will ensure that you're the only person in residence with a key. Before you relocating in your new home, there may have been workers, and numerous others are coming in and out of your home, and they have all have access to the keys. Your first order of business is to get new keys.
Also, try and make new friends when you get settled in. It's essential to try and maintain a relationship with your neighbor this way you can ensure there will always be someone looking out for you. You will also be able to call them if you need them.
Remember, it's always better to be safe than sorry. As a parent of three small kids, I can never take to many precautions. It's also important to teach your kids to not let strangers inside your home. These are some essential tip in the single woman moving guide, and we hope they help.