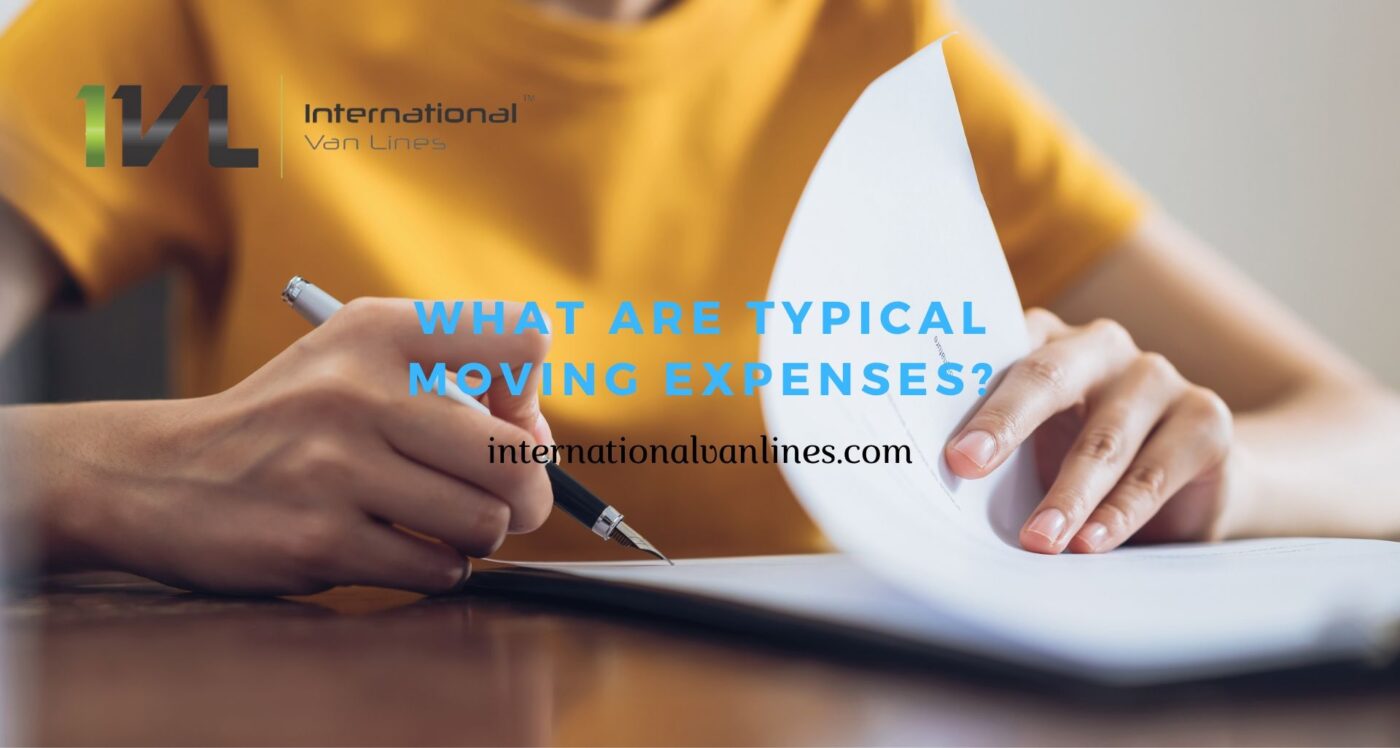 Typical Moving Expenses For Out of State Moves
The typical moving expenses for out of state moves vary based on what you're moving and how. Additionally, the origin and destination will affect the cost. This article will outline the typical moving expenses that arise when hiring a mover or renting a truck. It's easy to overlook individual prices, so we will cover everything you can expect and remind you of small incidentals that can add up. Whether you're hiring a mover or doing it yourself, moving out of state can get costly.
Reduce Typical Moving Expenses
According to the U.S. Census Bureau, there are over 30 million Americans that move annually. Moves consist of hiring movers, renting U-Hauls, or using a pickup truck. Any way you slice it, moving will cost you money. Everything from gas to packing materials will add up, so here are a few ways to reduce your moving costs.
1.Packing Supplies: Rather than buying new packing supplies, you can use social media or local department stores as a way to get free supplies. Create a post on Facebook and ask if anyone has leftover boxes from a recent move. You'd be surprised how quickly people respond. Another great option is to visit stores like Walmart and ask them for used boxes they're throwing away.
2. Minimize your load: Reducing the amount of stuff you're moving will also help reduce moving costs. Moving companies base their price on size/weight, and Uhaul uses truck sizes. It's a great way to save money.
3. Move-in the winter: If it's an option moving in the wintertime will help reduce typical moving expenses. The supply and demand shift between summer months and winter months.
Expenses When Hiring a Mover
When hiring a professional mover, you'll have the option of paying for packing, self-packing, storage, etc. However, this article is specific to the expenses surrounding a long-distance move. Below are some fees you will experience when moving out of state and hiring a professional moving company. Typical moving expenses can vary based on where, when, and how much stuff you're moving. Check out this article on hiring a mover or renting a U-Haul.
| | |
| --- | --- |
| Boxes: $150-$400 | Hotel: $150-$300 |
| Flights: $225-$600 | New home: $500-$800 |
| Food: $75-$250 | Movers: $1600-$3500 |
| Transportation: $50-$150 | Miscl: $500 |
Do it yourself Expenses
It's assumed that renting a truck and moving will save you money. In some cases it does. However, in most cases, there are more typical moving expenses when doing it yourself. Below are some examples of what you can expect to come out of pocket when renting a truck and moving. Keep in mind that charges will vary based on where and when you're moving. The truck size will also affect the cost of your move. It's always best to compare rates on the U-Haul website to get a more accurate understanding of what you will spend. There are benefits to hiring a moving company.
| | |
| --- | --- |
| Boxes: $150-$400 | Hotel: $150-$300 |
| Gas: $300-$500 | New home: $500-$800 |
| Food: $75-$250 | Rental: $1500-$3500 |
The bottom line
Whether you're hiring a mover or renting a truck, there are typical moving expenses that you will experience. There are ways to reduce your costs. The two factors that will significantly decrease your moving expenses are packing material and load size. Going through your home and getting rid of unwanted or unused items is a great option. We are always open to providing more details into cost savings. Please feel free to contact one of our move coordinators here at International Van Lines.