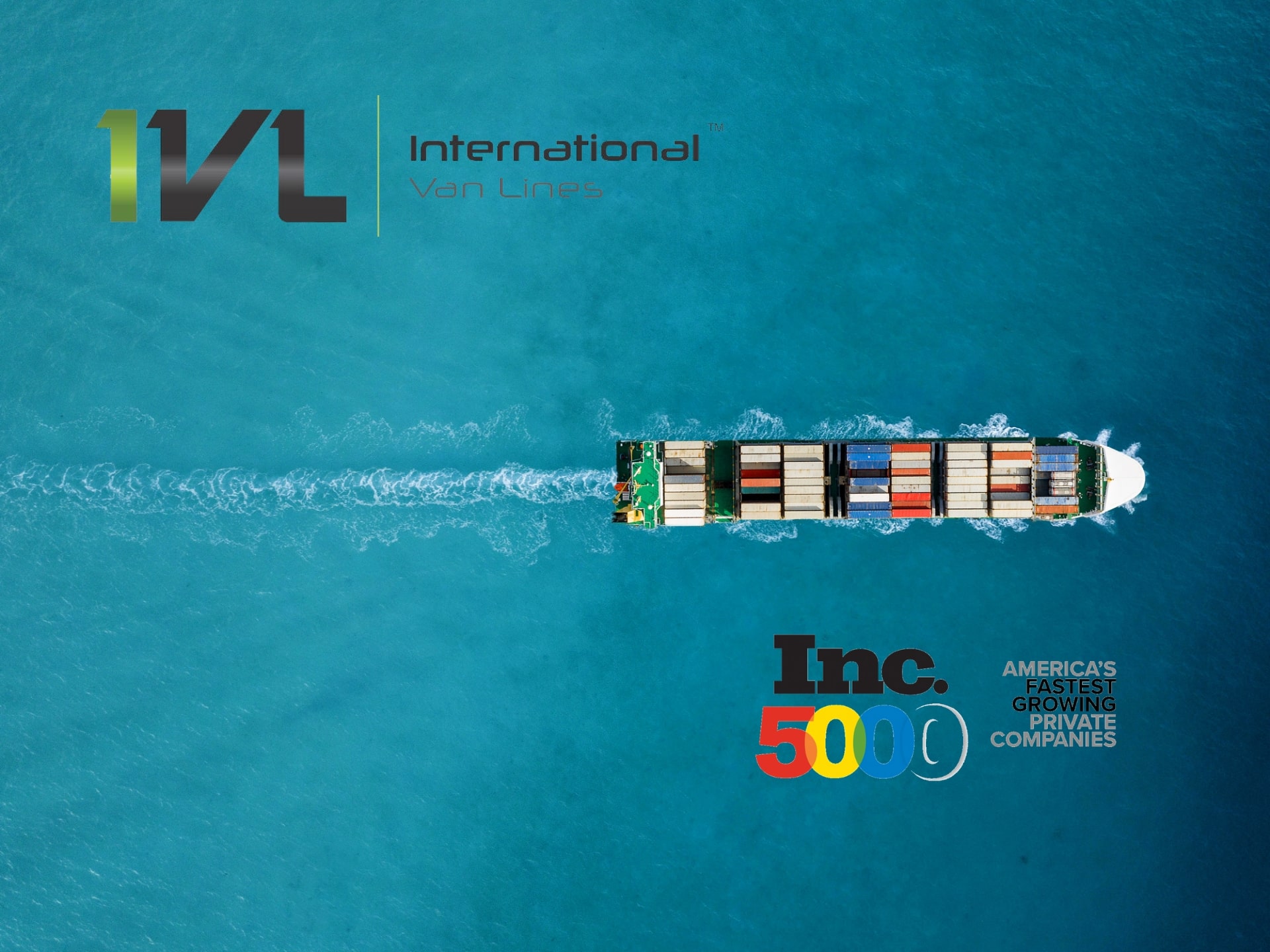 International Van Lines International Movers
International Van Lines has been offering international relocation services since 2000. As a lisenced freight forwarder and mover, we handle your move from start to finish. Being the direct source, we're able to provide our clients with top-notch service, competitive pricing, and knowledge. We're not only used by the largest corporations globally, but by movers who do not have the authority to ship overseas. Also, we can offer full packing, loading, and insurance for your international move. Although price always plays a role when purchasing a service, don't just entrust your household goods to anyone. You can read more about the CEO of Van Lines International Movers and the company history here.
Shipping Options
Moving to a new country can seem like a daunting task. The good news is it doesn't have to be. It's very black and white and only requires you to find the right company to oversee the process. Van lines international mover's capabilities vary based on their experience. Every country has its own set of customs rules, documentation, port charges, etc. Find different shipping options that can be used to move your household goods abroad.
Less than Container Load (LCL)
An LCL shipment is often used for smaller moves. Unlike a full household move, an LCL would be part of a consolidation. In addition, your goods would be placed into a container with others that are moving to the same destination. Movers services vary; however, we offer full packing and delivery on LCL shipments. We also handle all the documentation involved with getting your goods to door to door. International Van Lines international movers ships to over 180 countries.
Full Container Load (FCL)
There are three container sizes. You'll have the option from a 20″, 40″ and 40″ high cube container. An FCL would be exclusive to your use only. Also, you will have the option to pack your container or purchase professional packing. All containers are sealed at your door upon pick up and unsealed at the destination. The standard transit time for an FCL is about 30 days from pick up to delivery.
Air Freight
Airfreight is an excellent option if you're in a hurry. Unlike LCL and FCL service air freight is based on weight. It can get costly, so if air freight is your ideal option get ready to pay a pretty penny. The same service can be offered for air freight, and transit times can be up to a week for most destinations.
Packing Options
When moving abroad with a professional mover, you'll have different packing options. You should choose the option that bests fits your budget, time frame, and ability. The more work you put in, the less the cost will be. It's always best to speak with a representative to find out about the details; however, below, you will find a breakdown of what can be done.
Self/Partial Packing
Van lines international movers will give you an option of a person or partial pack. Self-packing would consist of you packing personal items such as clothes, dishes, and small odds & ends. All of your larger items such as furniture will be blanket wrapped and protected for shipping. Also, your boxes will be placed on pallets and shrink-wrapped before the containers loaded. Packing your items is a great way to save money on an international move. You can also check out this article on how to pack for a move.
Professional packing
Professional packing means that your mover will come in and pack everything for you. They will pack all your dishes, clothes, book, etc. If you decide to hire a mover to pack your household goods, you will have the option of all-risk insurance. All-risk insurance means you'll be protected for the full value that you claim. Although paying a mover to pack is more expensive than self-packing, it may save you money in the long run.
Live Load/Container
A live load is when a container is dropped at your door, and you load it. It's a great way to reduce costs on a full container load shipment. However, you should understand that a live load will eliminate the option of all-risk insurance.
Insurance Options
When shipping via ocean freight, it's crucial to understand your insurance options. There are two types of insurance. Below you will find a breakdown of the different options and how they work. Please keep in mind that every move is unusual, and this insurance only applies to International Van Lines. If you do not purchase insurance, you will not be covered for any damages or loss.
All Risk Insurance
All risk insurance is full value protection based on the values that you claim. It's only suitable for customers that have professional packing. You will be emailed an insurance form that will ask you for the benefits of every item. If you leave an item off the list and there's a claim, you will not be insured. The insurance will cost 4% of the good declared value. In case of a claim, you will need to submit a claim form. The claims process can take up to two months.
Total Loss Insurance
Total loss insurance is exactly as it sounds. In order to get a full reimbursement, your shipment would need to be considered a total loss. If you self pack, you will only have the option of total loss insurance. The cost is 2% of the good declared value.
Transit times
Transit times for van lines international movers vary based on the type of service and final destination. Airfreight is the quickest option for transporting your goods to a new country. Below you will find some examples as to what you can expect for transit times. Please keep in mind that we're only providing examples. Times may change based on different variables.
Ocean Freight
A full container load (FCL) shipment averages 30-35 days from pick up. However, transit times change based on time of year and final destination. To get accurate information, you should speak with a relocation coordinator. Less than container load shipments can take a bit longer. Keep in mind that LCL's are part of a consolidation. The more household goods a company moves, the quicker the transit times will be. You can expect anywhere from 6-8 weeks on average.
Airfreight is the quickest transit time offered. Depending on your final destination, a shipment can take anywhere from 7-10 days. Remember, it's always best to speak with the van lines international mover you're considering.
Auto Shipping
Shipping a vehicle overseas doesn't have to be complicated. However, laws and rules vary based on the destination you're moving to. Certain countries have very high taxes and it's your responsibility to look into the details in advance. There are several ways of transporting your vehicle to another country.
Full Container Load
If you have one or more vehicles you can choose to ship in an exclusive container. The container can be loaded at your door or a nearby loading dock. Your vehicle will be blocked and braced in the container before shipping. An FCL is the recommended way to transport any higher-end vehicles because it will not be exposed to the elements.
Roll on Roll Off (RORO)
RoRo is the least expensive shipping option. However, you would be responsible for driving your car to the nearest port for loading. The vehicle will be on a cargo ship with other vehicles. You would also be responsible for picking up at the port of destination.