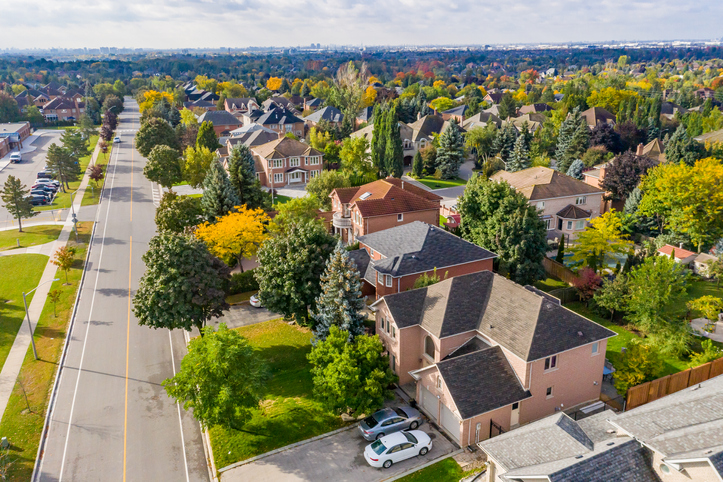 No matter where you go in the world, most people want, more or less, the same things; to be able to work and provide for their families, own a home, and live a peaceful life while being safe and happy. Canada's biggest and best city checks all the boxes, so it's no surprise that Toronto consistently ranks among the world's most livable cities, most recently coming in #4 on that list.
If you are thinking about moving to Toronto, then you won't regret it; it's one of the best cities in one of the best countries for overall quality of life. Still not sold, eh? No worries, bud!
This article will go over ten of the best reasons why Toronto is a great place to live.
1. Toronto is the most multicultural city in the world
Consistently ranking as one of the most multiculturally diverse cities means that Toronto has a lot to offer everyone. With 50% of the population being born outside of Canada, you can find the best-of-the-best of everything from around the world in Toronto. From food to entertainment and more, Toronto is a great place to experience other cultures without having to travel all across the globe. You should also check out the cost of moving from the US to Canada.
2. Toronto is a modern city with all the bells and whistles
Being the wealthiest and most modern city in Canada comes with a few perks. The city boasts a high-speed, high-tech infrastructure with consistently fast wi-fi being available in most public spaces. You never need to walk more than a few blocks to find whatever it is you're looking for in Toronto, but with more than 100 totally unique neighborhoods to explore, you might just want to wander.
3. Toronto is the fourth safest city on Earth
Safety is one of the biggest concerns for most people when they are deciding where to move to. You would have a really hard time finding a safer city than Toronto anywhere in the world; in fact, there are only three cities that are safer on the planet. That said, Toronto does have its share of neighborhoods that have room to improve, but what big city doesn't. You would have to look hard to find trouble in Toronto, and even then, you might not find it.
4. Toronto has world-class sports teams
With competitive teams in all of North America's major professional sports, Toronto is home to some of the finest athletes in the world. Championship-caliber NHL hockey, NBA basketball, MLB baseball, and MLS soccer teams, Toronto is a great place to live if you enjoy watching sports. With a ton of inviting sports and recreation facilities around the city, Toronto is also great for those who enjoy staying active and playing sports themselves.
5. Toronto has the quintessential four seasons
Toronto is a great place to live if you're a photographer or just someone who loves to take beautiful photos for social media. In spring, the weather is cool but pleasant, with flowers blooming all across the city. The summers are hot and perfect for hitting the beach, a patio, or just strolling around town. In autumn, Toronto is perhaps its most beautiful as the leaves change colors, and the trees create a living work of art with countless shades of yellow, orange, and red. In contrast, the snowy winters are perfect for winter sports and activities, not to mention that postcard snowy Christmas.
6. Toronto offers high-quality healthcare
Those who immigrate to Canada enjoy free, world-class healthcare. In fact, some of the best hospitals in the whole world are in Toronto, including Sick Kids Hospital, the best children's cancer hospital on the planet, and Toronto General Hospital, the best hospital in Canada. Best of all, there are countless other medical centers and walk-in clinics located conveniently all around the city.
Not only does Toronto offer world-class healthcare facilities, but the city is also conducive to living a healthy and active lifestyle. With countless parks, trails, and public facilities scattered all over the city, Toronto is walkable, bikeable, and bikeable. For those who prefer to hit the gym, there are excellent options all over the place, with most being well-equipped and inexpensive.
7. Toronto is Canada's economic engine
Being the capital of Ontario, Toronto is Canada's largest city and is the countries economic, entertainment, and socio-political center. In other words, business is booming in Toronto. You can't drive downtown in Toronto without seeing a new skyscraper going up, and the cities' commitment to upgrading and modernizing the infrastructure means that Toronto will remain a great place to live and do business for many years to come. You should also check out the cost of moving from Florida to Canada.
8. Toronto is truly a foodie's paradise
Featuring gastronomical delights from all over the world, Toronto is truly a food lover's heaven. With more than 140 languages spoken in the city, Toronto is home to countless entrepreneurs from all over the globe who have settled in and opened restaurants showcasing the best of their culture's cuisines. After spending a few weeks in the city, you'll surely find a new favorite dish, so be sure to explore all the different dining options available.
9. Toronto boasts top-tier entertainment
From the Toronto Symphony Orchestra to the Royal Ontario Museum, Toronto is a city that never ceases to amaze. With a wide variety of different entertainment options on offer, Toronto will surely have something to suit everyone's needs. Consider checking out a musical if that's your thing, or if you're looking for a party, why not head out on the town and hit up some of the world's best nightclubs. No matter what you enjoy doing, you'll enjoy doing it in Toronto just a little more.
10. Toronto is a feeling
More than anything, Toronto is a feeling. There is an energy about the place that sticks with you. It's hard to put it into words, but it's kind of like you're in a massive, modern metropolis, where everything you want is right there, and you're actually safe. Now, Toronto is not for everybody, there is a clear hustle and bustle to the city, but those who want to live in a vibrant, modern city would be hard-pressed to find a better one than Toronto.
Toronto truly is a great place to live
There's a reason why Toronto is the most multicultural city in the world; the way of life here is appealing to the greatest number of people all around the globe. With a modern infrastructure, world-class sports and entertainment venues, high-quality healthcare, second-to-none gastronomy, and so much more, Toronto has everything to offer everyone. Ranking 4th in global livability, 4th in global safety, and 1st in overall quality of life, Toronto is a great place to live; in all honesty, it might very well be the best place to live in the whole world. If you're looking for a national moving company to help, give us a call.