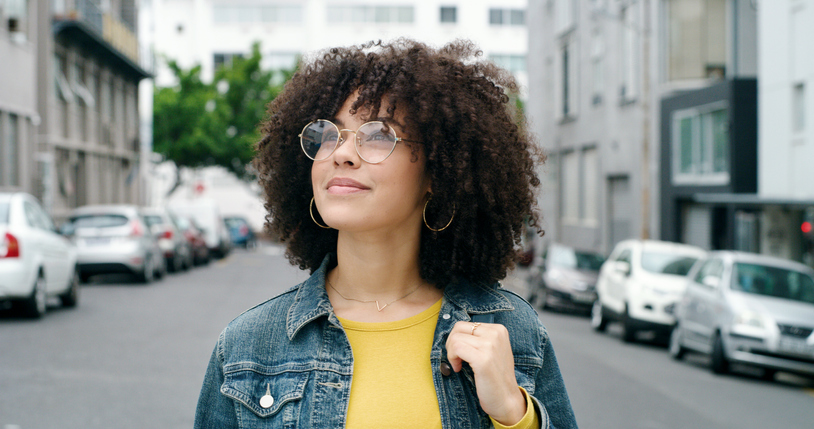 Moving from one country to another requires planning, prepping, and money. Finding a reputable international moving company shouldn't be something that worries you.
However, knowing the proper steps to take when searching for an international mover is essential. Follow the steps below for choosing international movers, and you will have a smooth, stress-free overseas moving experience!
1. Start planning early
Moving to a new country requires planning, and giving yourself enough time is essential, especially when searching for the best international moving companies.
The peak moving season for international relocation is between May and August, making the summer more challenging for choosing international movers.
Whether you're moving during the summer or winter, you should start planning at least two months before your move. You'll want to ensure that your international mover has everything they need.
It will also allow for changes such as updating your inventory list, address, and moving date changes. Give yourself enough time to plan so you relieve some of the stress.
2. Confirm they're licensed and bonded
The first step in choosing international movers is to confirm their license with the Federal Maritime Commission (FMC). You can check the FMC website or call them for confirmation.
An international moving company that arranges for ocean freight transportation must be licensed; otherwise, they act illegally. Additionally, they will assume no liability if your shipment goes missing or is damaged.
It's common for a reputable international mover to have their license information listed on the bottom of their website.
3. Check the online reputation and get referrals
Reputation is essential, especially when choosing international movers. Selecting the wrong overseas mover can be the difference in delays, damage, and additional charges, a significant headache.
Spend some time and check online reviews. However, it would help if you also considered years in business and company size. An international moving company that ships high volume may have more complaints than a smaller company, but that doesn't make them a terrible choice.
Last, ask around the expat community. There are different blogs and message boards where you can see how others' experiences went. Follow these steps, and you will find the right mover!
4. Look into company history and experience
Experience matters when transporting household goods overseas. Choosing international movers that are not only experienced but understand your destination country is essential.
International moving companies should be able to explain the moving process. They should also be able to explain the customs clearance process and tell you what to expect.
If you are in a conversation where questions are not being answered, or you don't feel comfortable, you should move on. Moving overseas is a big deal, so don't risk your household goods with an inexperienced mover.
5. Search for reputable international movers
Most people use Google when choosing international movers. Don't waste your time and search for the best international moving companies. Companies like International Van Lines, Allied Van Lines, and Atlas Van Lines are rated the best.
The reputation of an international moving company is years in business, complaint history, volume, and service offering. You should get up to three international moving quotes for comparison.
The most reputable international movers will walk you through the process and start by offering you an online or visual survey.
6. Ask the right questions
If you're a first-timer or don't have much experience choosing international movers, you should educate yourself on the right questions to ask your mover. Below is a list of the most important questions you can ask:
What is your Federal Maritime Commission license number?

How long have you been in business?

Are you familiar with the customs clearance process in my country?

Are there any hidden charges like port of terminal charges?

Will I pay tax on my household goods?

Do you offer professional packing services?

Do you offer insurance, and how does it work?

How long will my move take?
Asking the right questions will help you align with the right international moving company for your move.
7. Request an on-site or visual estimate
The best international moving companies will offer you a visual or virtual tour. More and more international movers are switching to virtual tours because they're as effective. Companies like Moveone provide a virtual tour technology that makes it easy.
Virtual tours are especially important if you're moving to a two or 3-bedroom house. It's a way for international moving companies to capture the inventory list of what you're moving and quote you accurately.
It also helps determine what size container you'll need and packing requirements.
8. Compare international moving estimates
You should always compare at least three international moving quotes when moving overseas. However, it's crucial to ensure that each company is comparable in services and volume.
If an international moving quote seems cheap compared to others, then they may not be including something. Make sure to look over each quote carefully and ask the right questions.
When choosing international movers, you mustn't go with the least expensive but the company that's providing the service you're looking for.
9. Read the fine print
When choosing an international mover, you must read the fine print in their estimate. The exclusions are typically on the bottom of the quote, and you can see potential charges.
You must ask your international moving company to go over the details of your moving estimate and ask them what's not included. The best international movers don't have hidden charges. However, you must read everything to ensure you know what you're getting into.
Some of the standard exclusions you should look out for are port and terminal charges, tax, packing supplies, and customs charges. Make sure you ask the right questions upon booking your move; otherwise, you may be left paying more than you thought.
10. Response time is important
Moving to a new country is a daunting task, and you need answers and need them fast. If you are in a situation where international moving companies aren't interested, you should consider moving on.
The most reputable international movers will assign a relocation coordinator to walk you through the steps. They will also answer any questions and should respond promptly.
At International Van Lines, we provide a private moving consultant, and you will have their cell phone for more accessible communication. Choosing international movers can be challenging, but choose one that shows interest.
11. Don't price shop
We all want a good deal, but when it comes to international movers, you get what you pay for. Searching for the cheapest possible moving costs only leads to trouble.
It's essential to research, plan and ask the right questions when moving overseas. A moving cost may appear suitable, but it could cost you more in the long run.
Don't forget that international moving companies share similar costs, so you should worry if a company is cheaper. Choose an international moving company based on your comfort level, not cost.
12. Go with your gut
The final and most important tip when choosing international movers is to go with your gut feeling. Move on if you feel your relocation coordinator is being pushy, not answering your questions, or the cost looks too good.
Moving household goods overseas is not something to take lightly. You should always look for the best international moving company and ensure they walk you through the process.
After speaking with a few international movers, you should go with your gut and choose the moving company that makes you feel most comfortable.